New Pics of Honey Boo and Her Colt
---
Ok, finally got the time to snap off some quick ones of the little man. Was calling him Bodacious Badonkadonk all day but I think the official name has become Oklahoma Star Gunner. He sure is gettin' cute!
Not that I'm partial or anything.......
Like Mother like Son: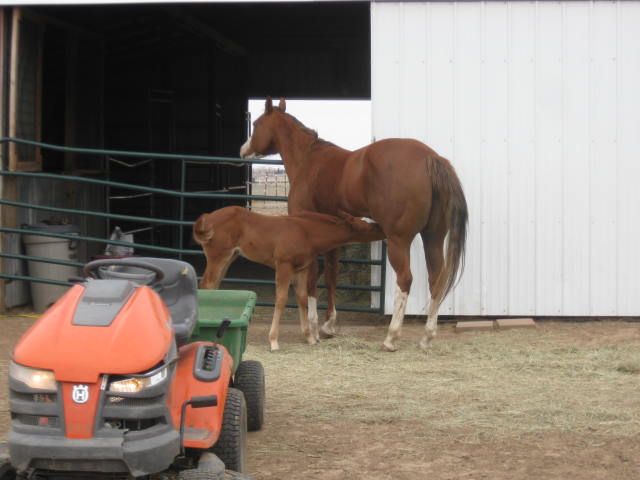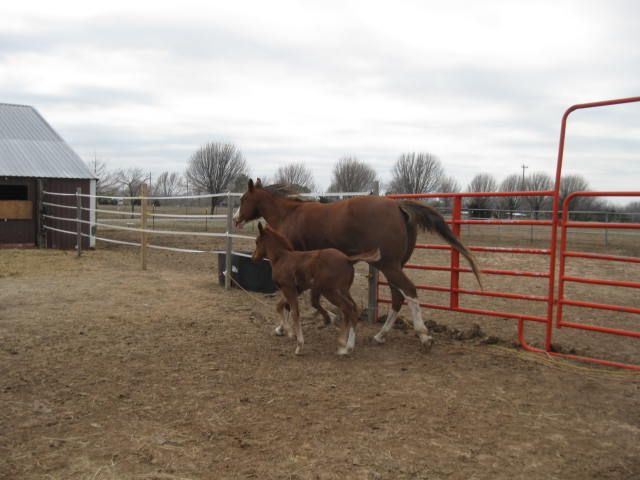 Been teaching him bad habits, all my babies learn how good a butt scritch feels early and they learn to follow the fingernails by backing up for a scratch.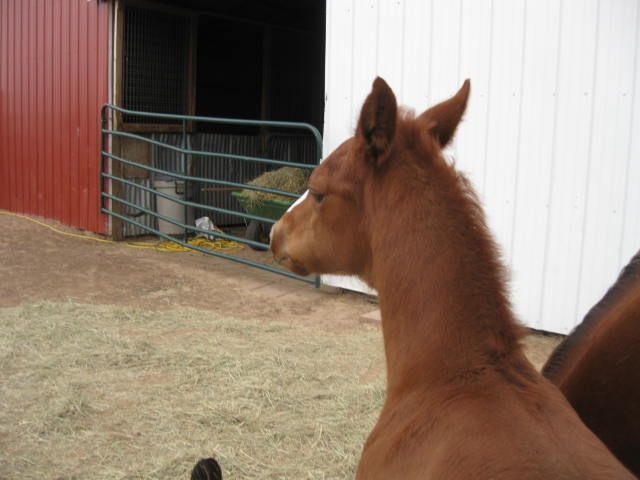 You can see he's giving me the "Scritchy Spot Parrot Lip".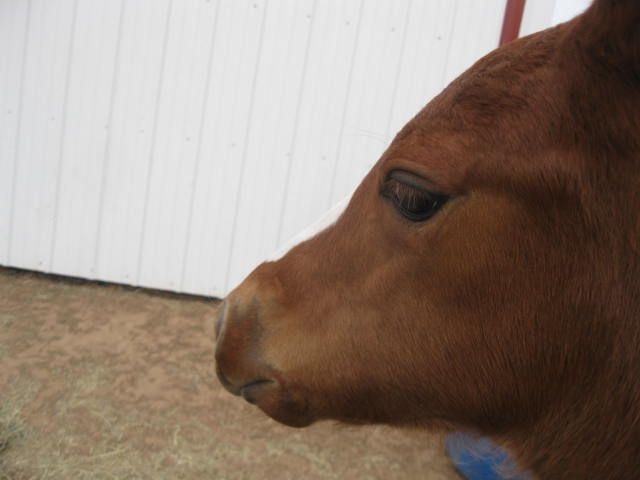 "WTH?"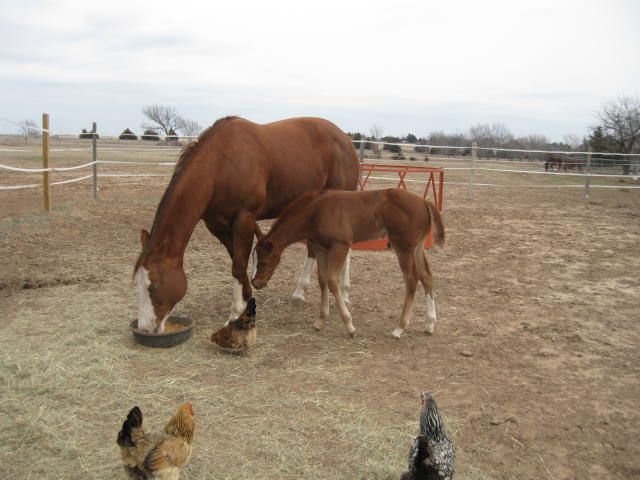 ---
"I'm 3 weeks old and I ain't skeered a nuttin'! Well, maybe just a little..."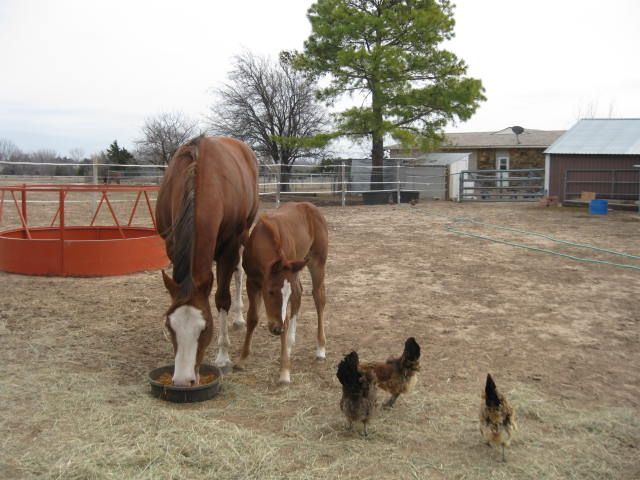 More Bodacious Butt!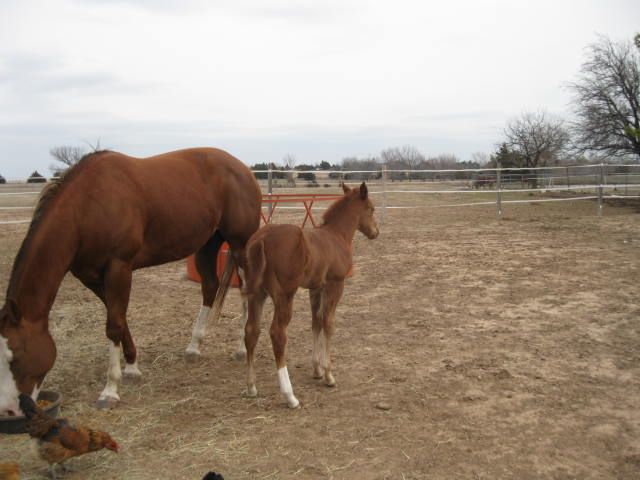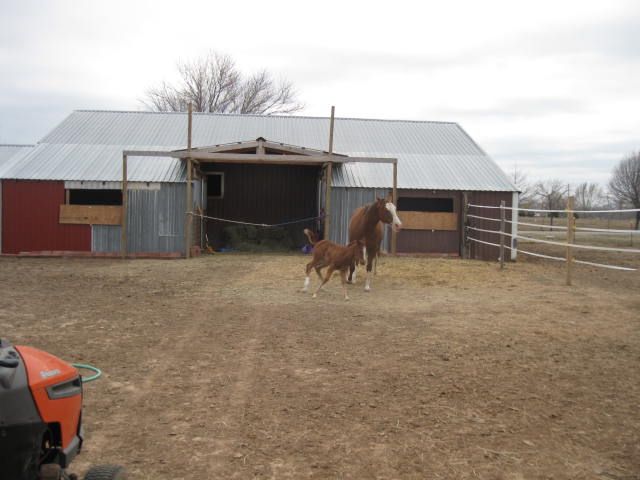 ---
And it's Honey by ......A LOT! LOL! Comin' down the stretch! Skippy coming up behind....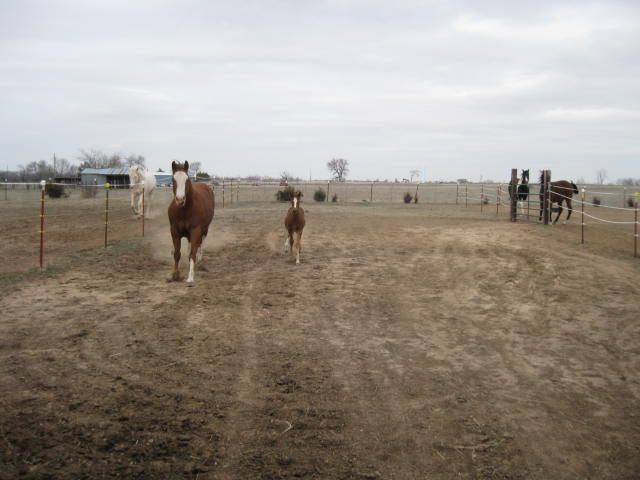 ---
Very cool. Nice lookin lil one
Posted via Mobile Device
cute pictures of your horses
---
Country Woman


He's adorable!!
---
Being horseless is the pits!!
Showing
Join Date: Jun 2011
Location: Cariboo, British Columbia
Posts: 11,940
• Horses:
3
Carbon copy of his momma. I enjoy those pictures, thanks for posting!
Oh my goodness! I must have missed the thread of where she foaled, he is just as stunning as I imagined! Congrats! He is gorgeous!
What a handsome little dude! I'm sure one day he'll befriend the chickens and be up to no good...
Were you able to test his HYPP status yet? I'm glad he's healthy and doing well, always nice to see another sassy foal burning around.
they are gorgeous! Loved the captions
Posted via Mobile Device