New pics of Janie in her winter fuzzies!! :D
---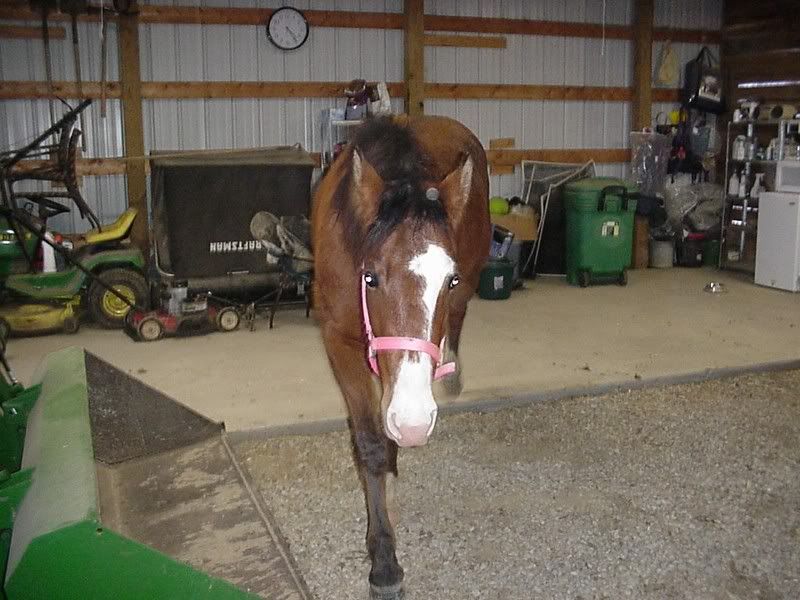 sorry there so big hehe!
Aww she is soo cute!
The 3rd pic is so funny, hehe!! :P Adorable!
Wow she is such a stunner!
She has filled out great since I saw her last time.
How are things going with her?
Do you still want to buy Phoenix?
I think I found a nice QH Buckskin to Barrel Race.
I was wondering if I could still board there.
I might need a place to keep Dakota for a short time.
After I sell Misty
.....I could bring Dakota back here.
So it wouldn't be a long stay.
I thought it would be fun if you're still there.
Janie Belle is so gorgeous..PAINTS RULE!!!!
Started
Join Date: Apr 2007
Location: Australia-The best Country!
Posts: 2,192
• Horses: 0
Awww, so cute. I like her halter too
---
Rach
WE ARE GEELONG! THE GREATEST TEAM OF ALL.....
ha! the head shots are the best lol
lol thanks! I can't wait till the spring so I can clip her. :)
Cute horse! I love how her stripe goes to the side rather than straight.
Also you clip in the spring?
Cute!!
---
Wow, she's really cute! I just love her. She's beautiful and very outgoing it seems. You must love her personality.