New pics of SPIDER
---
I wanted to get some conformation pictures of my boy, so I decided to go all the way and make him pretty! Here are the pics: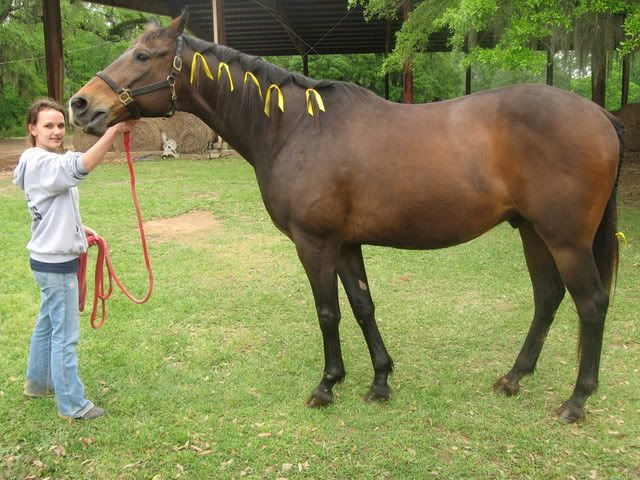 This is me and him. He looks amazing in yellow! But I think his color will be lime green.
His butt! I just posted it to show off his tail! All of the rubbed fur on his tail is back and pretty!
His pretty side. Oster grooming tools are GREAT!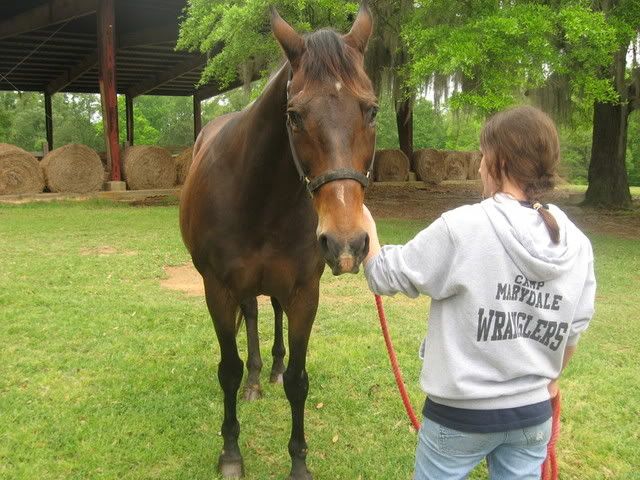 His pretty head and flabby chest...grr..he needs more muscle!
Just a cute picture of me and him that my friend took! I love this one.
He's my baby, if you can't tell. Aren't we meant to be together?! My parents refuse to get him for me! I've still got some convincing to do...LOL! Enjoy.
he's GORGEOUS! haha, yes yellow or lime is his color! love the braids, I did the same to my pony magic the other day :)
---
_______________

I <3 you Magic!

He knows when you're happy
He knows when you're comfortable
He knows when you're confident
And he always knows when you have carrots.
~Author Unknown
wow i love the braid!! how the heck did you do it so pretty?? hehehe i gotta learn
Thanks guys! I really like the look of lime green on him, I just have to get some lime green ribbons!

free_sprtd, I actually learned from a book on how to braid tails. that is like my 6th time actually doing it. my first try was pretty good too. i'm just natural w/ braiding though. i can french braid hair really well
sweet! ill have to get a book then ;)