New Pics of Stella
---
Let stella out for the first time this spring!! she was really excited! here's a few pics of her!!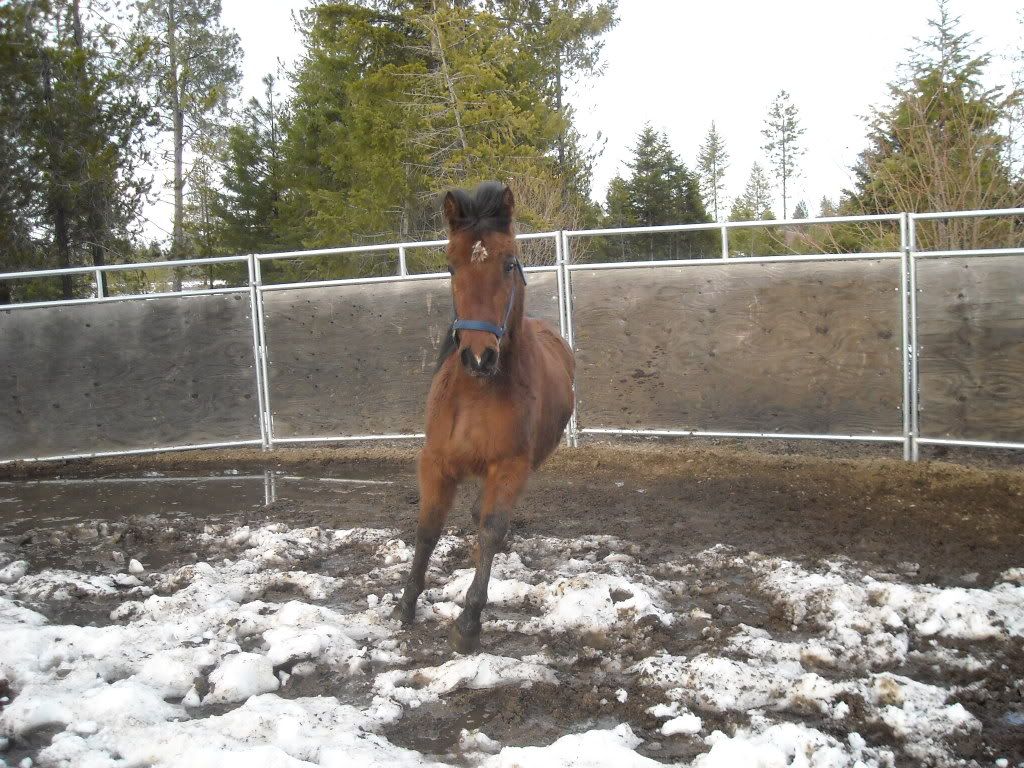 and onyx too!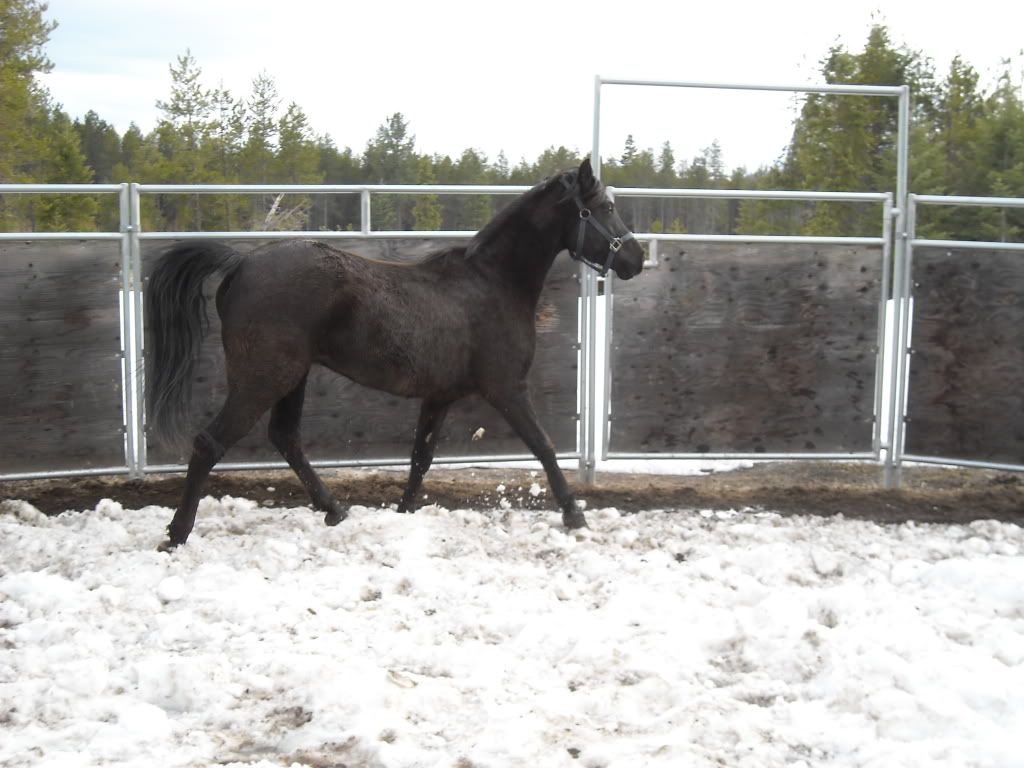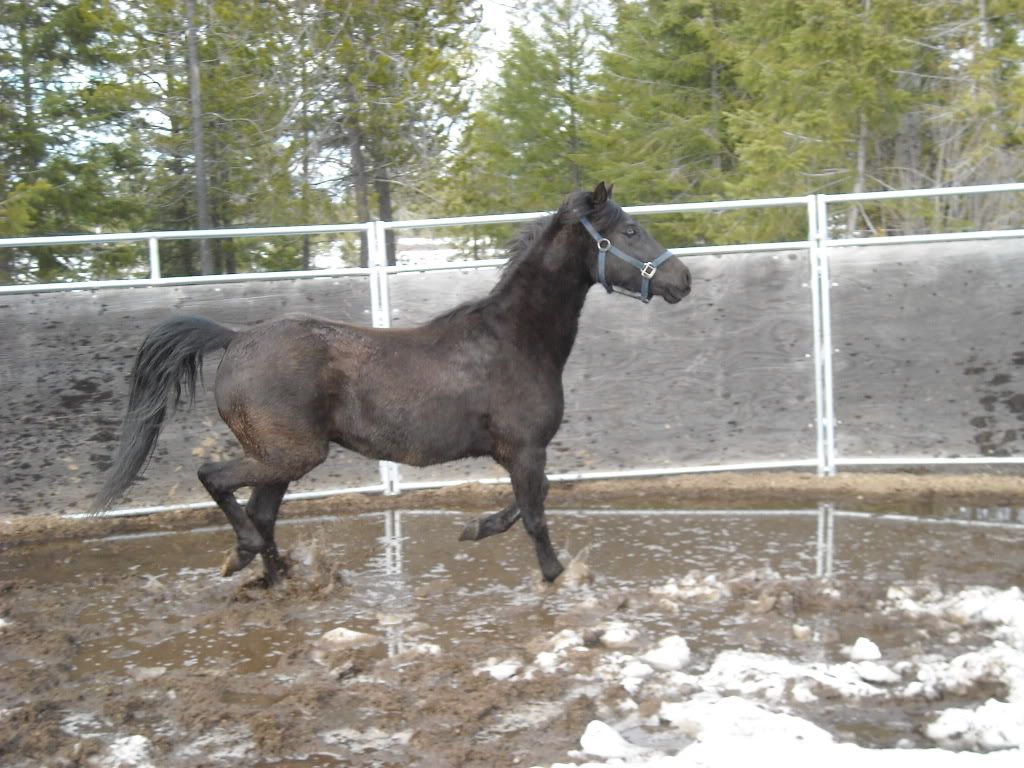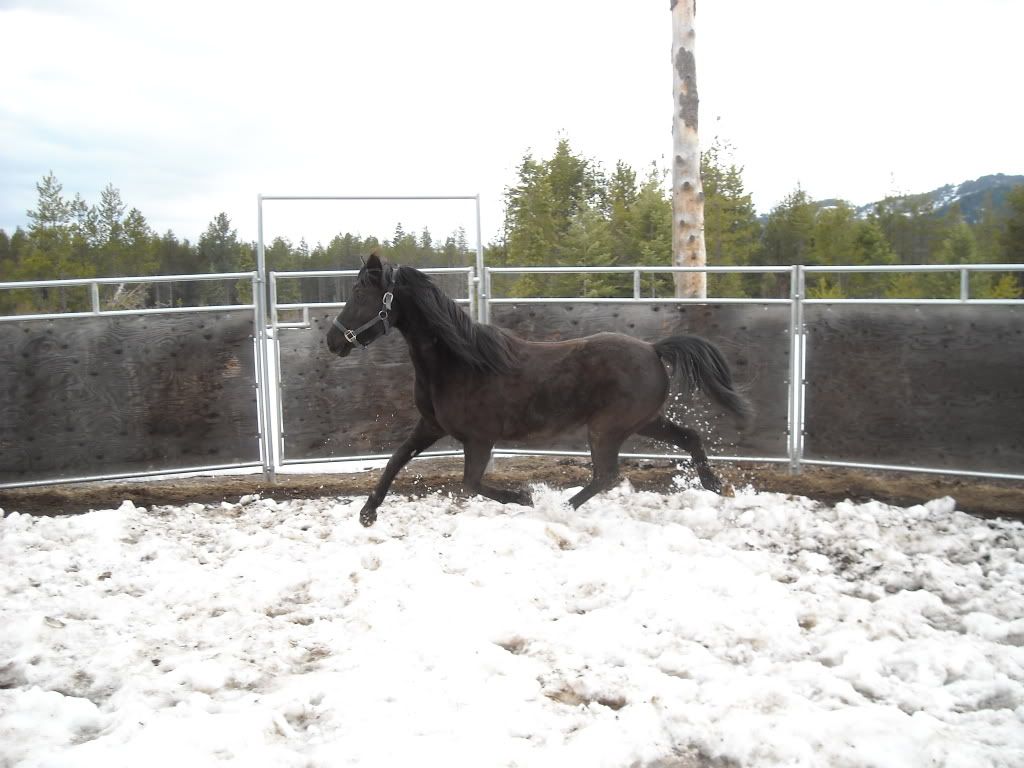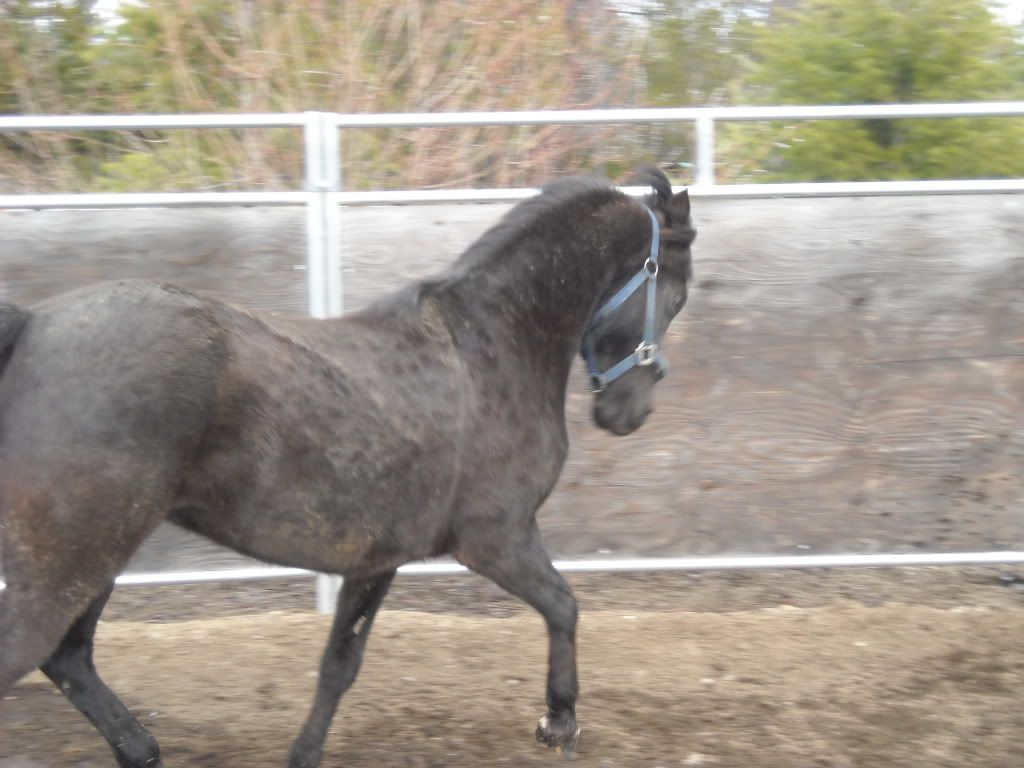 She is really cute and looks very happy!
---
The horse...powerful, majestic, beautiful.
Look at the movement those 2 little things have eh, nice footing in that round pen! glad to see we arent the only ones with snow still!
Beautiful horses, great movements. I love them! Are you going to take more?
---
*~BEKI~*
you can start with nothing, and out of nothing or no way, a way will be provided.
thanks!! I'm so glad the snow in melting! i might take some more pics today, it's kinda hard to keep them going and take pics at the same time! lol! i took a bunch more pics but they didnt really come out very good... here's a video of stella, normaly i wouldn't let her turn her butt to me but it was so muddy and wet i didnt feel like fighting with her. lol, onyx did really good, went through the big puddle and everything!
stella | Free Animals Videos - Watch Animals Videos Online | Veoh