New pictures!
---
I was away for a week and missed my ponies dearly. As soon as I got home (and it stopped pouring) I went out to see everyone and take pictures. Most are just goofy pictures but I could not get anyone to cooperate today!
Que was full of energy and looking SOOO good. I'm so gald to see the horse that I knew was there! She has put on so much weight in the past few months that I've had her!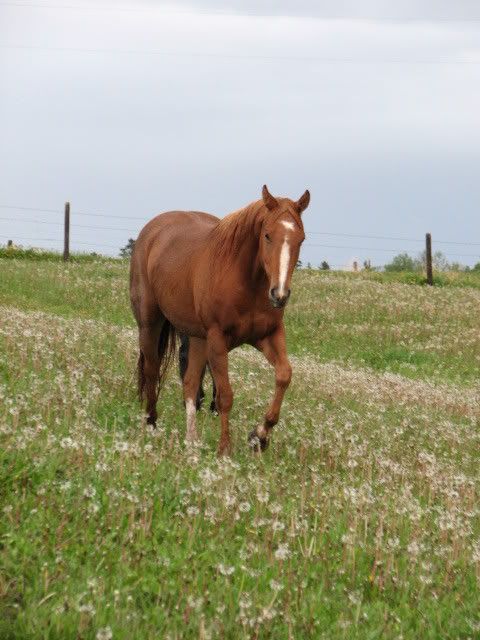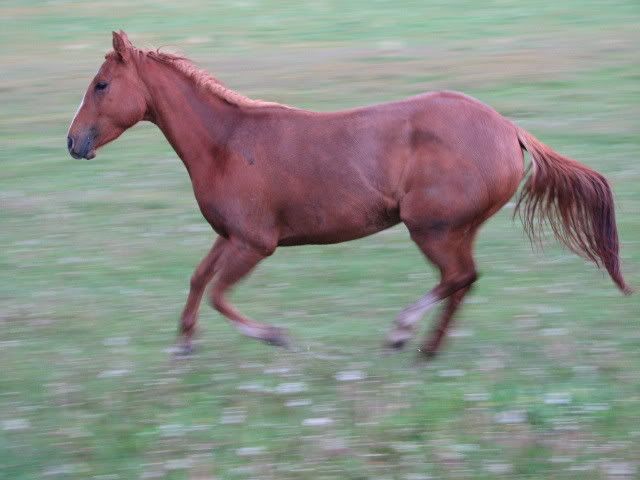 Even Beau man came over for some love! He must have really missed me! LOL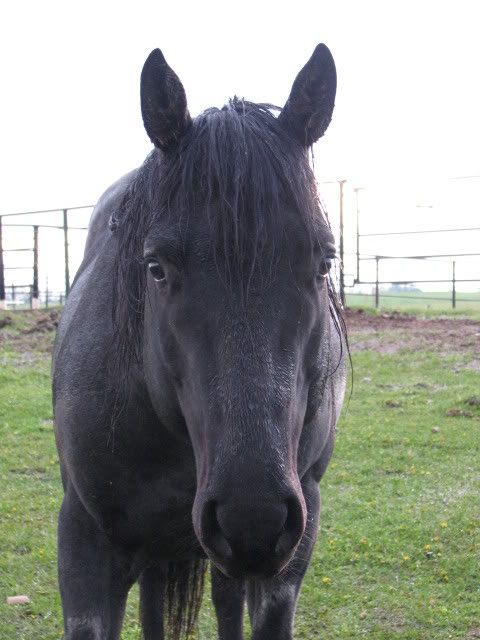 North, stuffing her face!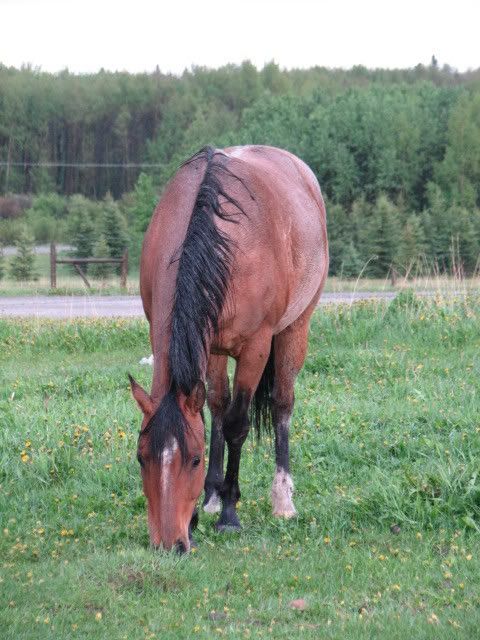 And Dillon! He is so hard to get pictures of now that he WILL NOT leave me alone! He missed me so much and I could not get him out of my face..lol. Even if I tried to run away he wouls run and kick and buck right behind me..lol!
Here is my handsome man!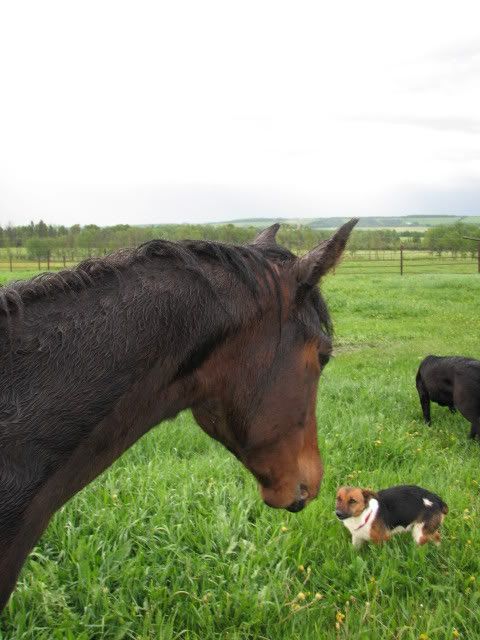 A goofy picture, but I thought it turned out good. He would not get his face out of the camera!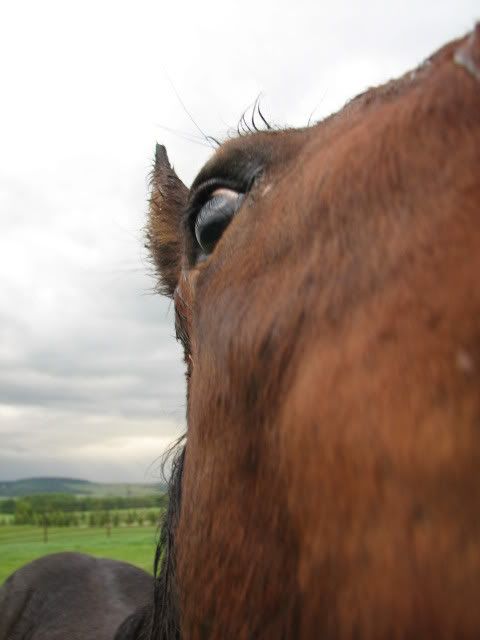 Great pictures! It looks like the horses were really happy to see you. Cute foal! I love the first photo with all the flowers around. Neat contrast. I have a few more weeks to go before I can post photos of my horses. Makes me miss them.
Thank you for sharing those photos
Thanks M2G!
Yeah I was really happy to see the horses! It's very hard to be away from them! I'll be spending lots of time with them to make up for lost time!
Hope you feel better soon, and get to see the horses!
Wonderful pics, Dillion is looking great!
Thanks Sara! I can't even believe how he has transformed! In a few weeks (when I get him shedded out) I'm gonna post some before and after pictures!
They're all looking fantastic.
Must of been hard being away from them.
Dillons mouth looks loads better too.
Awww, your horses are sooo cute! GREAT pics!! It looks like they were having fun in the rain!

* I know what its like to miss your babies. Haha. I haven't seen my horse in nearly a week and I can't wait to go out today!
---
"'For I know the plans I have for you,' declares the Lord. 'Plans to prosper you and not to harm you, plans to give you a hope and a future'" ~ Jeremiah 29:11
Thanks Meggy!
It was tough, but glad to be home now!
There is a new topic in the health section about Dillon's lip, if you wanna have a read!
Thanks Jubilee Rose!
Que(The chestnut) was having lots of fun in the rain, but everyone else was cold...poor ponies!
Glad you get to see your horses today!
UGH! This weather SUCKS. Your ponies looked very happy to see you!! I'll have to make a trip out to see Dillon ... erm... ignore the trailer I'll have... ;)
---
The lovely images above provided by CVLC Photography cvlphotography.com