New pictures of chance!!
---
I think these pictures came out really good in my opinion had to share them with you guys!!
lol my favorite!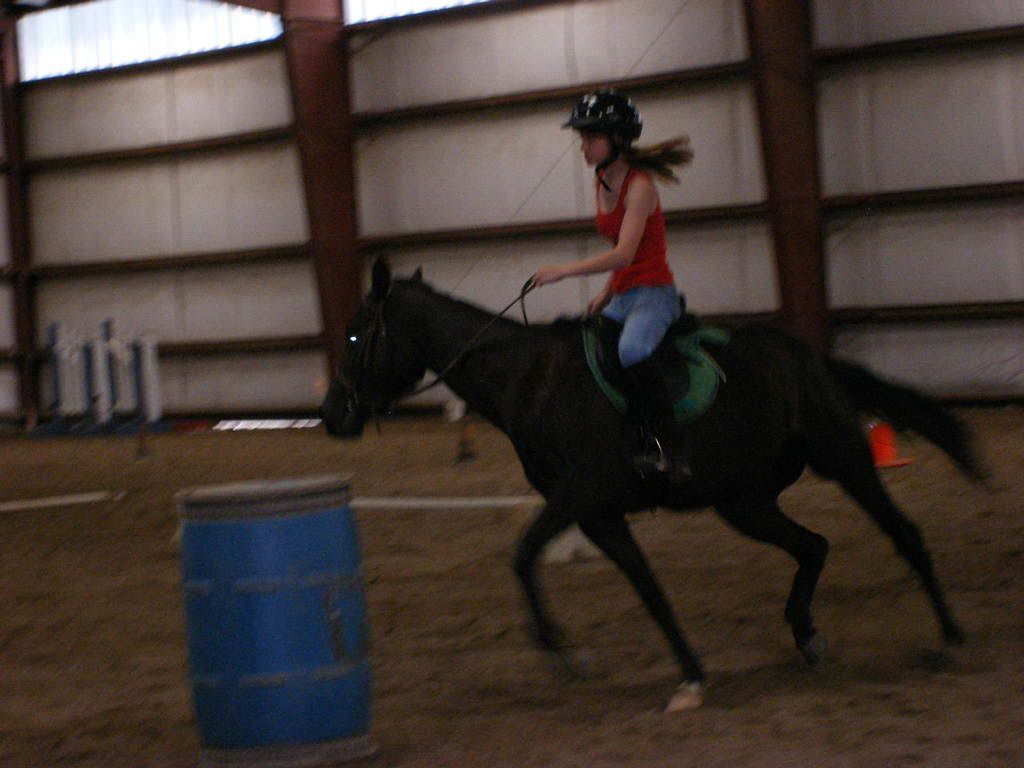 look at that extention!!
Semi on the bit!!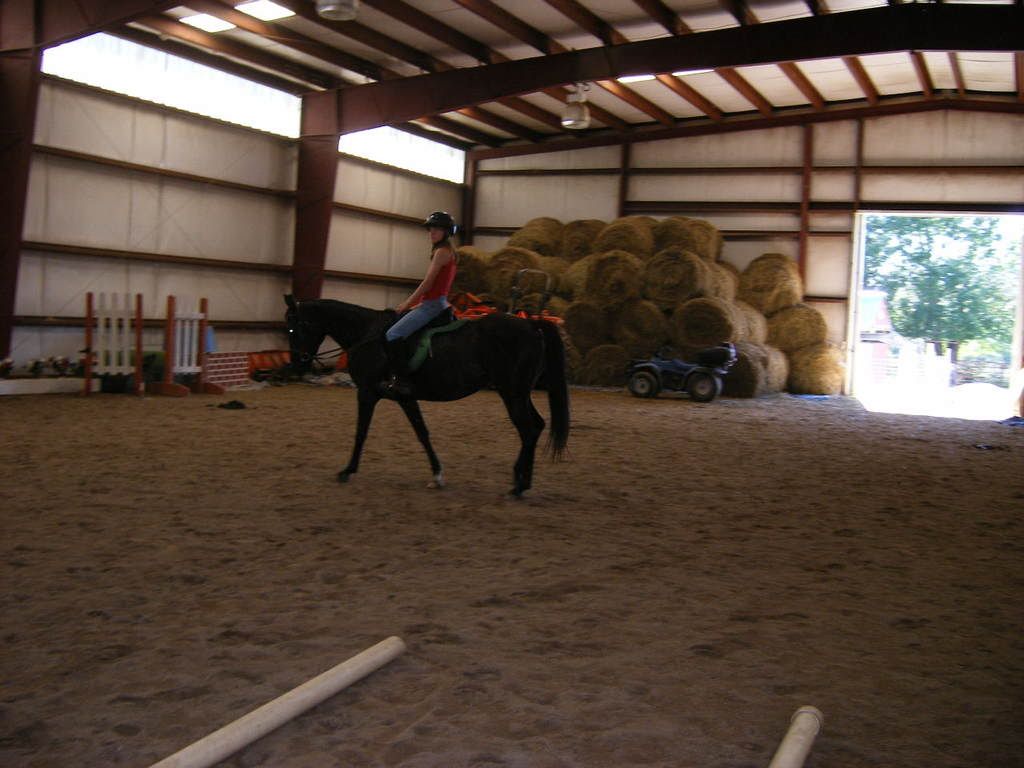 I was trying to hold her to she wouldnt move thats why i have so much contact on her mouth
Not sure lol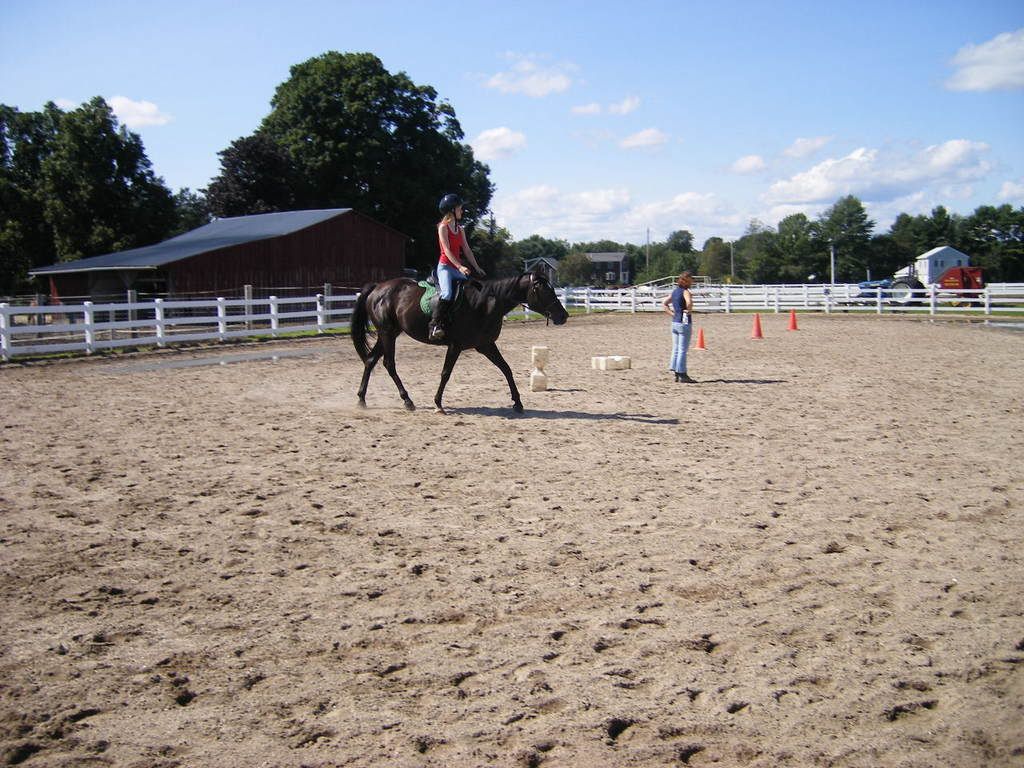 me and my baby!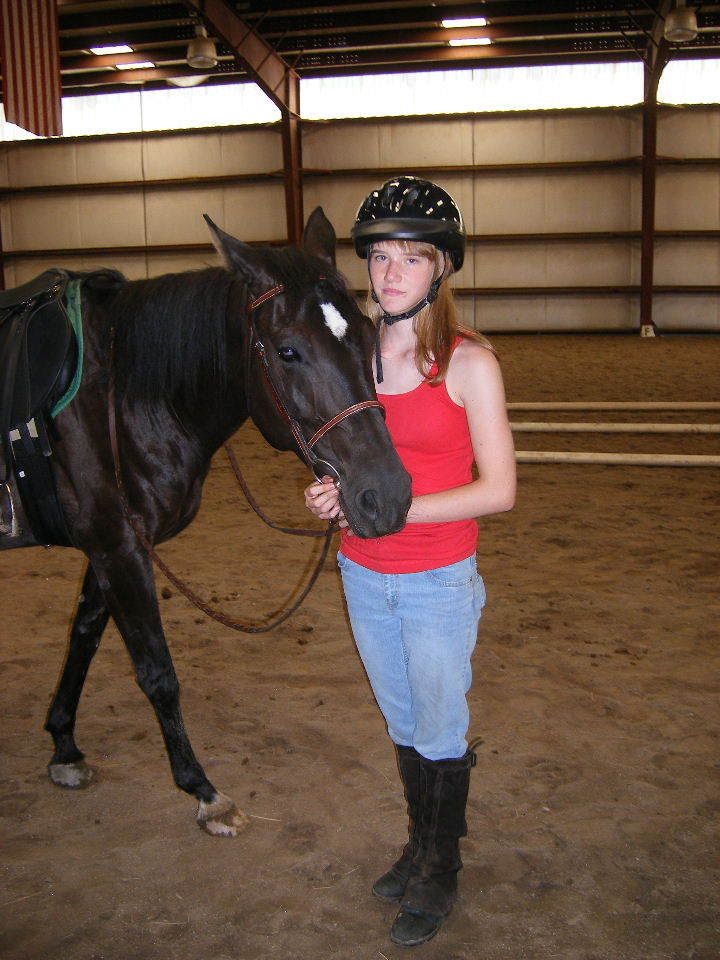 yup yup! hope you liked them!
Aw you guys look great, Chance is soo adorable!
---
Ride more, worry less.
you guys are looking really good!!! is that you taking lessons?
You two are looking really good!
thanks everyone! No that isnt me in a lesson, I was riding with some lessons kids though. I do take lessons though, Semi privet we try and get a lesson at least once a week. Usually we work on chances bending strightness after a jump and trying to up her confidence and let her know she can do the jumping cause if she mis steps she runs out and think she cant do it at all but everone who has seen us jump says she has talent so Were getting up there! I got her to jump a 2ft brush box!
sorry for the novel haha
thanks again!
That's great that you're getting her confidence up. I'm sure you're pleased with yourself.
Ya :) Im very pleased with her though :)

thats the only thing keeping us from being able to show.
You'll get there!
Great pics!
I love the last one. :)
hehe thanks!

you guys can critque us if you want