New pictures of the horses
---
We moved in March and these are pics of them in their new pasture:
Cocoa is 32 yrs old now as of April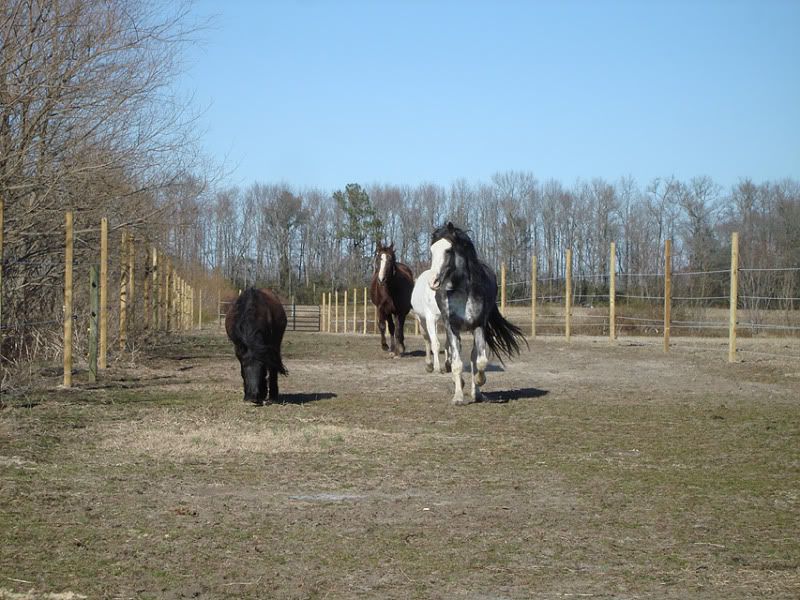 ---
Cocoa - 32 yr old QH, Cherokee - 8 yr old TWH & Toby - 16 yr old QH
R.I.P. Cocoa 4/13/78 - 2/9/11
Cute horses, Cherokee is stunning! Im in wuv!
---
Ω Horses are a projection of peoples dreams Ω
What a pretty herd and they seem to have a slice of heaven to live on there!

Also love the bird in the second last pic hehe
They all look great!

Were you the person with the pregnant little pony? Did she have her foal yet? :)
---
Fabio - 13 year old Arabian/Lipizzan gelding

~
Rest peacefully, Lacey.

They are all so gorgeous!!! They look like they are in heaven!!!