New Pictures of Lucky
---
Here are some pictures of my baby a few weekends ago. I'm in the green sweater, my moms in the pink one.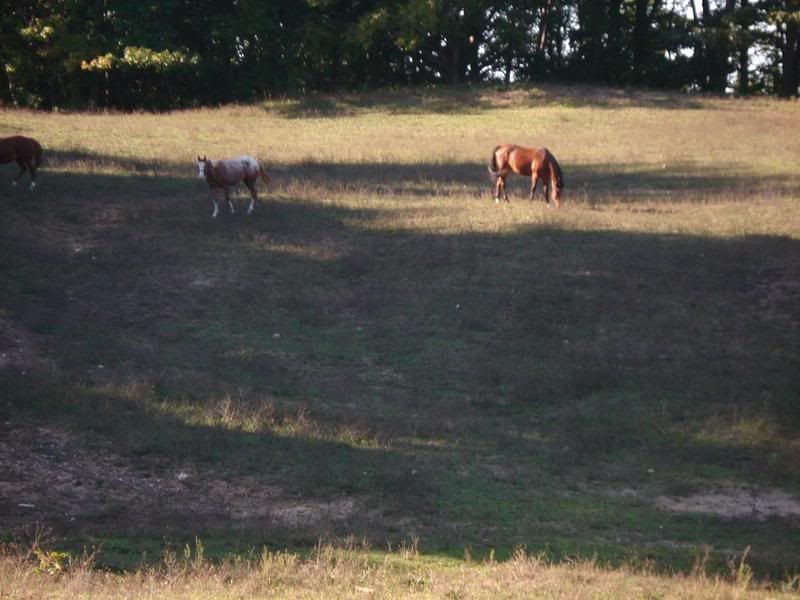 ---
Muddy Butt
----------------
Bareback Fanatic
Abby, you have a gorgeous horse there. He is so pretty!!
---
"'For I know the plans I have for you,' declares the Lord. 'Plans to prosper you and not to harm you, plans to give you a hope and a future'" ~ Jeremiah 29:11
awwwwww
---
Lucky is so cute!
---
Ride more, worry less.
What a fun group of pics. You have a beautiful horse.He seems like a very sweet guy.
---
Our farm is home to 4 adopted draft horses
Please consider adopting and give a horse back it's life.



Yeah, Lucky really is a sweetie. He's always curious and into what you're doing. He's a lover and "in your pocket"
---
Muddy Butt
----------------
Bareback Fanatic
what a sweet<3!!!congrats
---
On The 6th day god Created The Quarter Horse...One The 7th he Painted All The Good Ones---
*trisha<3