New Pictures of Montana *Image Heavy*
---
I took Montana into the arena on Wednesday so I could take some pictures. It was also the day after it snowed, although there is no snow in the pics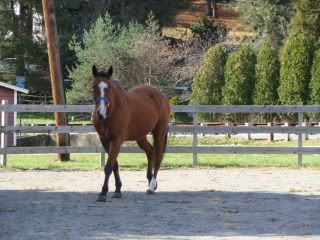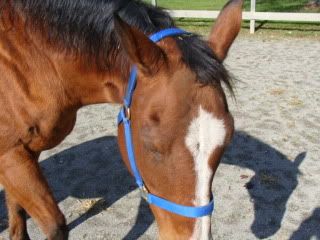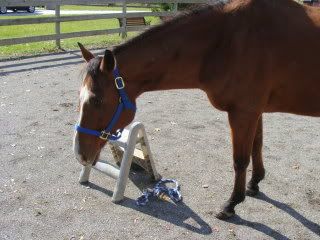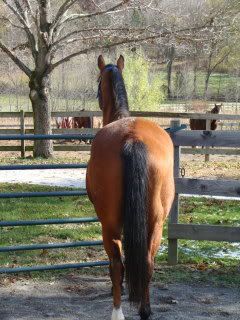 I told ya it snowed! hehe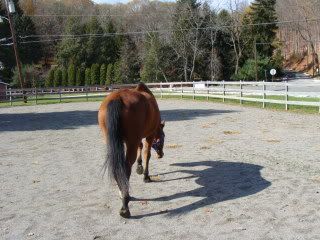 This is my favorite one.
He is very pretty! Have you been riding him alot?
Yay! I've been craving some Montana piccies- he's gorgeous Appy!
Great pictures too. & his halter color looks nice on him! He's veryy handsomee *drools* LOL!
---
Ride more, worry less.
He is very handsome!!
---
~Britni~ and:
Ike- 6 yr old Quarter Horse gelding
Sienna - 6 yr old Arabian/Quarter Horse cross mare
Bob, Boomer, Thunder, Nick & Jack - The Drafts
What a gorgeous bay color. Love it. Love her head markings. Gorgeous! I will say tho, she looks like she would be somewhat uncomfortable to ride bareback
Thanks Fehr! i actually havent ridden him in a little over a week! (bad I know) But I've been super busy lately. I do plan on riding him this weekend and plan on getting pictures :)

Pop- Thanks! I actually want to get him a new halter. I doesn't have a throatlatch thingy and it gets to be annoying.

Thanks BN! :)

I love his color too M2G! and his head marking as well. So unique!
I have ridden him bareback, but I used a bareback pad for some extra cushioning.
Aww, I love him. Soo beautiful!
---
"'For I know the plans I have for you,' declares the Lord. 'Plans to prosper you and not to harm you, plans to give you a hope and a future'" ~ Jeremiah 29:11
Don't worry I have not been riding in a month or more.
WOOPS! ->HE<- is stunning
my mistake :)