New Pictures Of Will!
---
These Pictures were taken after the hour ride also will wanted to follow me while i was backing up and he wanted to eat snow.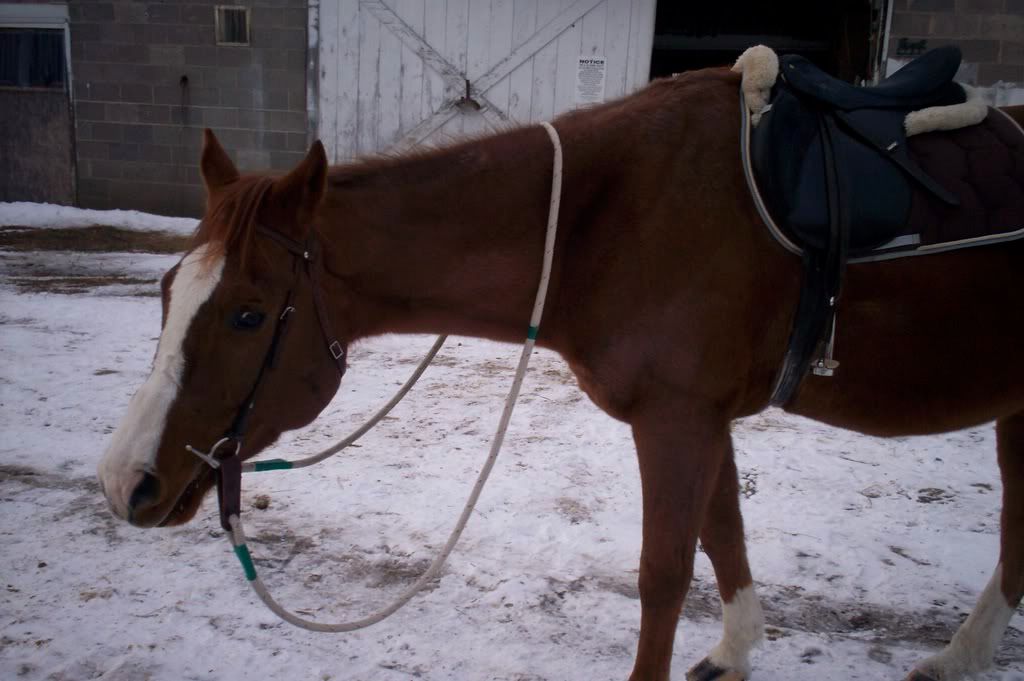 You can finally see his main! lol
He looks luverly.
.

Is that by any chance a Wintec 2000 saddle?
Such a handsome fellow. Very kind face.
he is hes the most sweetest horse ever :) ty for ur reply :)
Aww Will is soo adorable!
What a sweetie, he acts as though he kind of likes you :)
---

"Until one has loved an animal, part of one's soul remains unawakened..."
- Anatole France
I might be getting one...do you think its a good saddle?

:)