New Project
---
Well, I just started training for a guy that I trained for before, and have a few new colts I am riding and some I have ridden before. So as I start riding them I will get pictures and post. So far he wants to get at least 8 riding.
First one I am suppose to get riding is Sparky, he is a 5 year old, palamino gelding, great grandson of diamonds Sparkle. The guy I am training him for sold him last Spring and now got him back in on trade last fall. He was used as a breeding stud until he was traded back last fall, and now we are going to get him riding, and take him to a sale.
So here Is Sparky: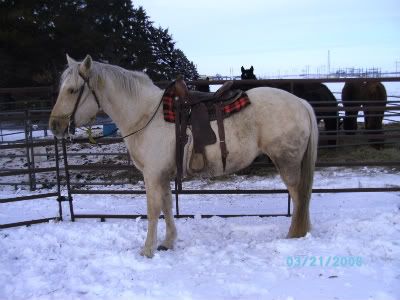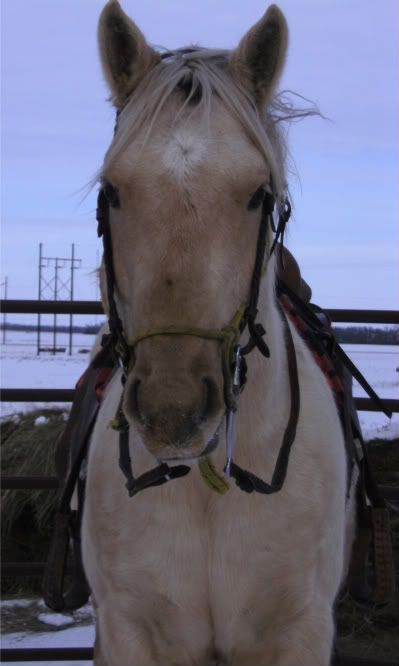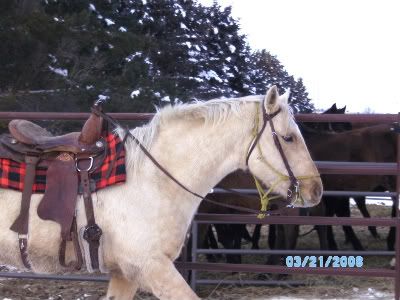 sparky is cute ! i look forward to hearing about his progress !
he is a handsome guy. If he needs to sell him....... lol
---
quarter horses.....simply the best
Well, just got in from another ride with Sparky. Man-o-man is it cold out! Anyways, what a smart horse, this is the second time I have ridden him and the 5 time he has ever been ridden and we were working on a little bit of leg ques. We had pretty much no problems, other then once where he got confused and started spinning in a circle....what a dork. I think he is going to make an awsome riding gelding for some one. Well, theres the update so far.
Similar Threads
Thread
Thread Starter
Forum
Replies
Last Post
My first project

Toymanator

Horse Riding Critique

19

06-11-2010

02:20 AM

Uni project

ng1238976

Horse Talk

0

04-06-2009

12:25 PM

Possible project

Sara

Horse Riding Critique

17

05-22-2008

01:41 PM

The Nothing Project

crackrider

General Off Topic Discussion

8

04-21-2008

11:06 AM

My new project!

Bucky's Buddy

Horse Pictures

5

03-11-2008

02:32 PM