The new saddle
---
So I went and had a fitting with the saddleworld owner of my town. Because my boy is a thoroughbred the westerns didnt fit, the halfbreeds would have needed rising pads so the only thing that actually fit was that status stock saddle. He had another stock saddle that he said would fit as well back at the shop but i didnt like the look of it and so i got on and tried this status stock out and I found it wasnt too bad. So now i asked if it fit Muss and he was very certain it did, explained to me all the stuff like it wasnt pushing his wither etc.
So I decided to buy it and without further ado we went down and purchased it while my close friend bought herself an ammo halfbreed. That afternoon me and my friend went for a big test ride four our new saddles and we found them really good and are very happy with them, i even had the confidence to do trotting poles and trot the whole arena without worrying too much with Muss (i've been having confindence problems with him since the english saddle and just feeling so easily like i could fall off) so so far its been great my confidence was building and even though Muss has never had a stock saddle on him that i know of he did great and even started falling asleep while I was on him which has never happened.
so here's some pics. also the girl in the pink is my friend and her brand new saddle and pink saddle blanket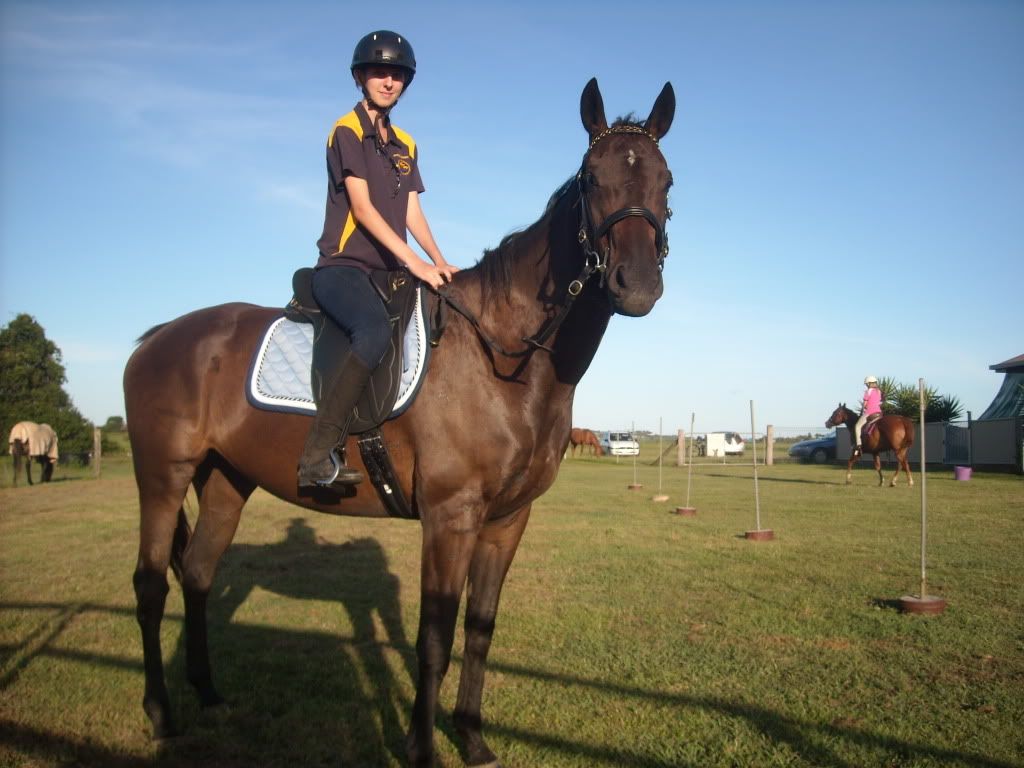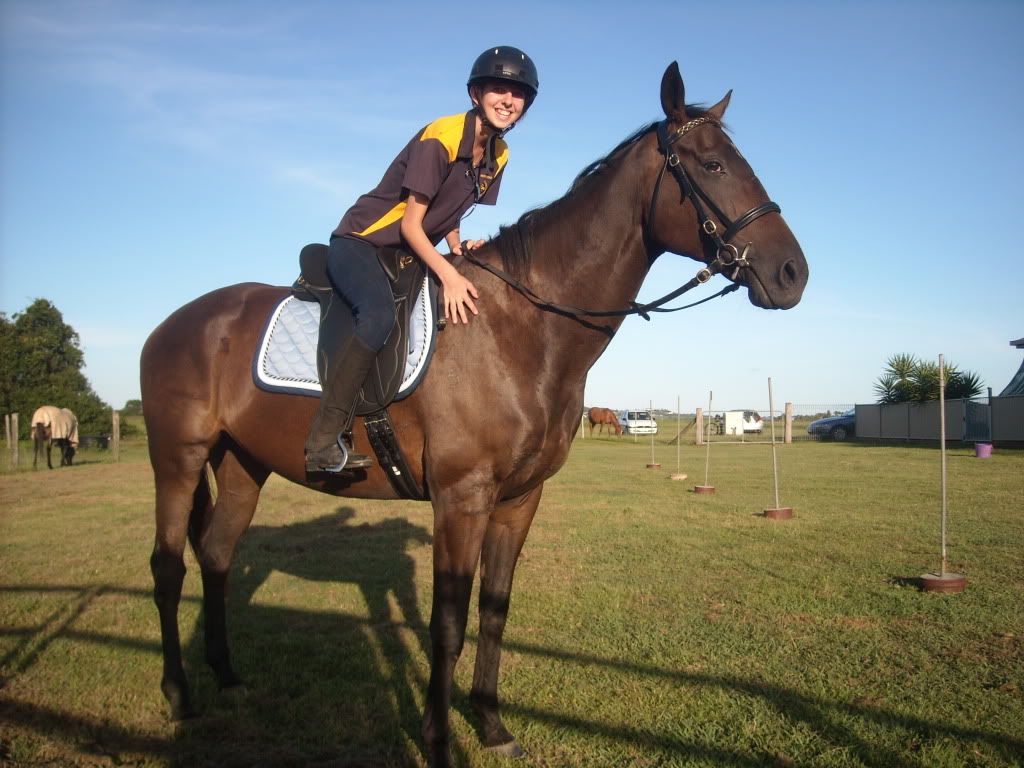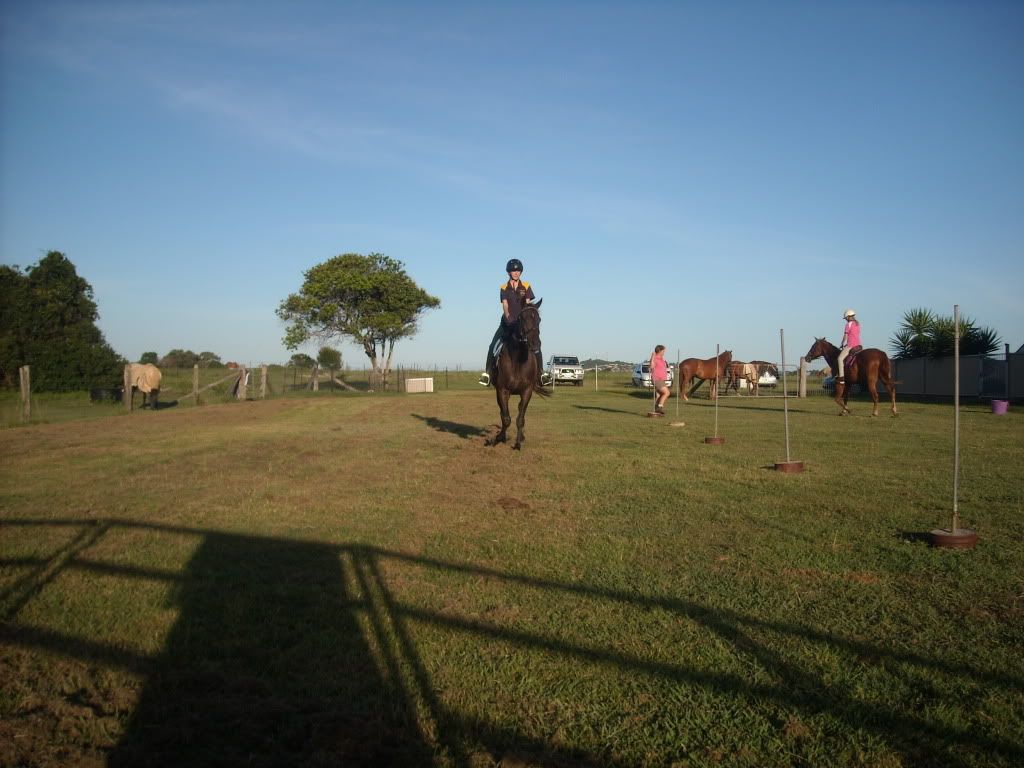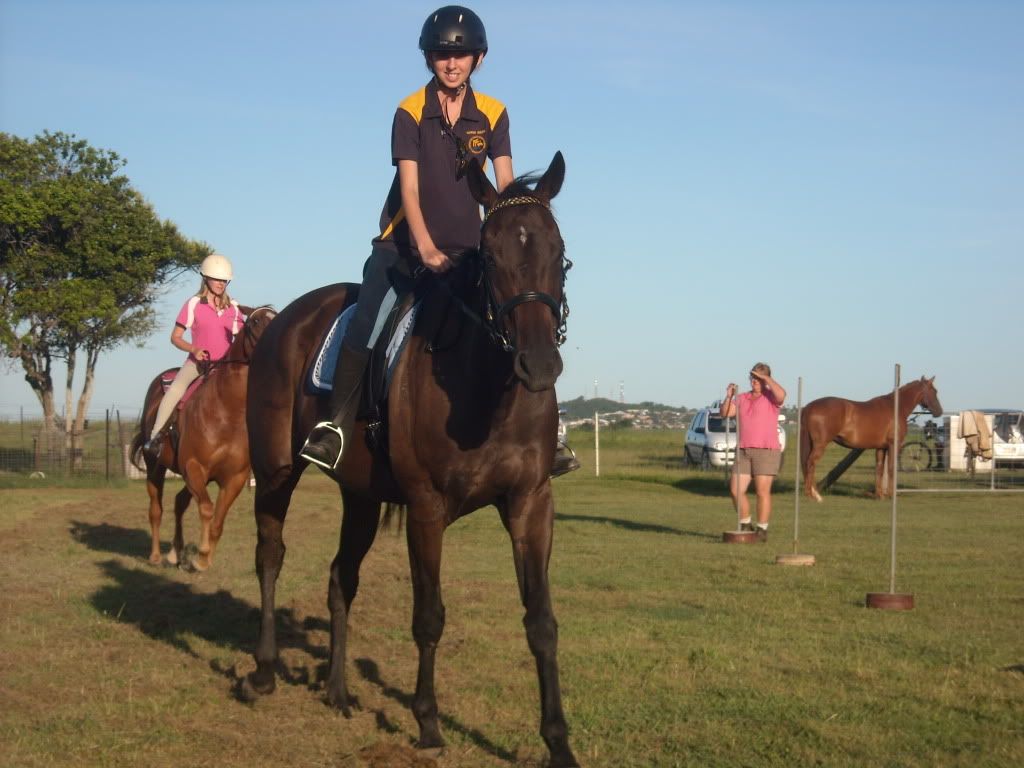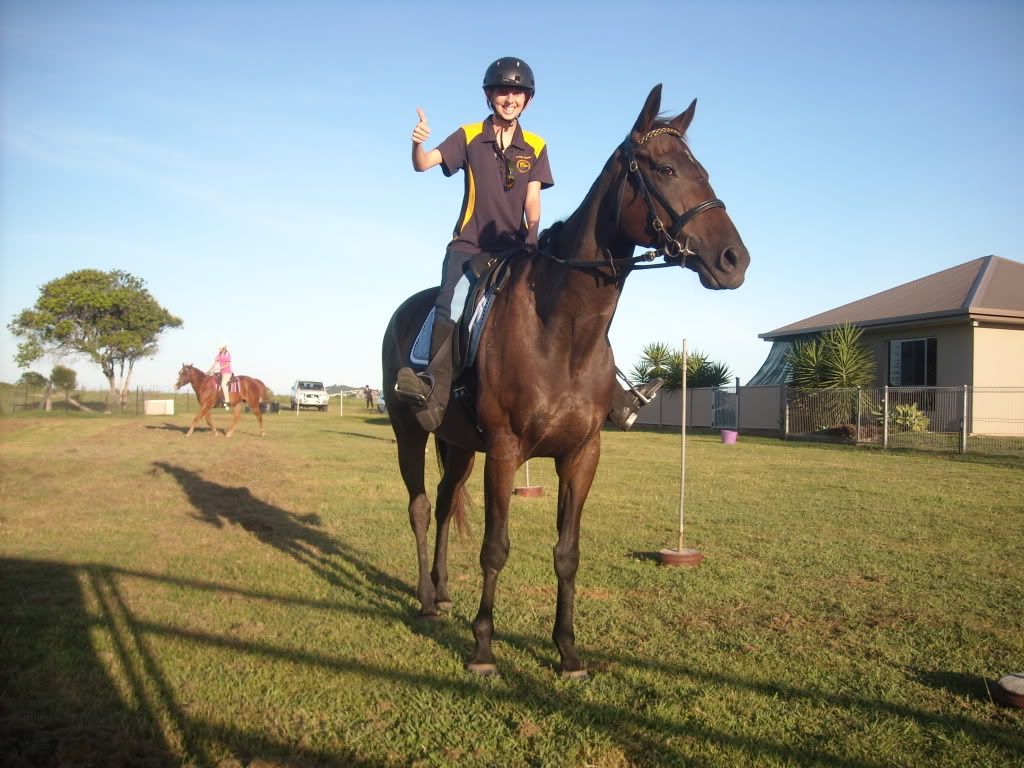 ---
Horseriding- The art of keeping a horse between you and the ground.
Congrats!! Thats awesome that you found a saddle that not only fits Muss, but works for you as well! Look forward to seeing more photos of you two out and about :)
Thankyou lol :) I really dont like this brand or kinkade brand but its fits its comfy and so I'm really happy with it :)
Also these are photos of how he looks now after all those months off after going through 3 electric fences and jumped a barbed wire and faceplanted, got caught up in it and stuff.
---
Horseriding- The art of keeping a horse between you and the ground.
very nice saddle
---
Country Woman


Thankyou i was very worried as ive heard bad remarks about this brand and kincade being cheap and nasty but i like it so far :)
---
Horseriding- The art of keeping a horse between you and the ground.
As long as it works for you I wouldn't worry. I have a similar saddle to yours and its a cheapo brand. I have had it for over a year without a problem I think as long as you take good care of it etc you shouldn't have to many problems. I also find mine really comfortable when I'm on long trail rides.
---
My two horse Apache and Sammy are my world
along with our dogs Patch and Bear.
But I will always love you Jimmy R.I.P
Yeh I agree, mines really good though Im going to get a breat plate for muss coz his back is like that and it slips a tiny bit like all the saddles seem to on him.
---
Horseriding- The art of keeping a horse between you and the ground.
I have a Kincade AP and I like it, although I would rather my Collegiate Dressage:) Don't knock it till you try it I always say! My friend has the same saddle as you and she seems to like it as well :)

Good work and Happy riding!
---
Cross Country- The act of hurling yourself and your equine partner at a stationary object with poise and grace while attempting to survive...

Thnkyou its not my fully ideal saddle but its perfect for now until i save more and get something pricier or decide where i want to go with muss =] and its keeping me in and happy and muss likes it better
---
Horseriding- The art of keeping a horse between you and the ground.
I love seeing peoples new saddles! :) although i dont know much about english or stock, enjoy it!