New Toby pics
---
Toby wearing my John Deere hat :P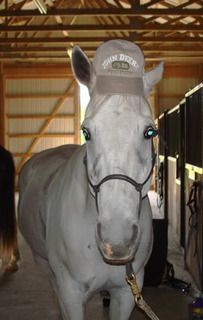 Out in the field with his friend Caruso.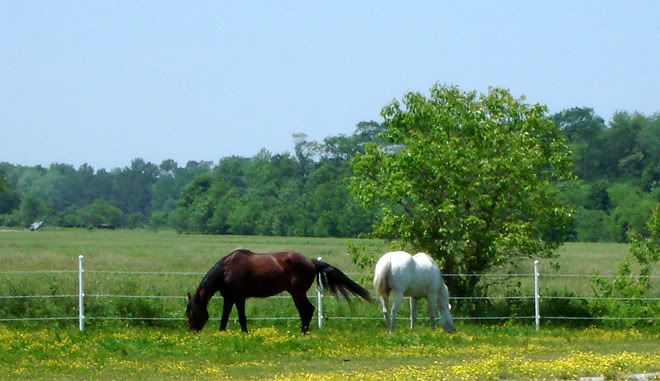 ---
Cocoa - 32 yr old QH, Cherokee - 8 yr old TWH & Toby - 16 yr old QH
R.I.P. Cocoa 4/13/78 - 2/9/11
The first picture is priceless!

It looks like he's enjoying himself :)
LOL Toby is soo cute!
---
Ride more, worry less.
You can't complain about a horse like that! He looks so wasy going!
I love the hat
hehe thanks, I love the first pic too.
He is very easy going. He loves to tuck his nose under your arm and just rest it there.
I feel very fortunate to have met him and have him as my horsie companion.
Today is our big day! In about 45 minutes we are having our first lesson with the trainer. This guy is like a real life Horse Whisperer. I am in awe of him. He will be working with Toby and I because one of us is confused. I am not sure if he isnt interested in the bit I use (full cheek snaffle) or if I am not reining him correctly. We have a little trouble with getting our signals on the same wave length under saddle. He was a lesson horse for awhile for kids... so I wonder if they didnt have him all confused? But either way... today he and I will hopefully learn how to get on the same page!
---
Cocoa - 32 yr old QH, Cherokee - 8 yr old TWH & Toby - 16 yr old QH
R.I.P. Cocoa 4/13/78 - 2/9/11