Yearling
Join Date: Jan 2008
Location: British Columbia, Canada
Posts: 1,284
• Horses:
4
Noel meets Mr Ball
---
Some of you may of read the post about our current SPCA foster. Hubby and I own a horse transport company and do most of the local SPCA horse seizures. Last December the SPCA had gone to a farm to collect a bunch of dogs that had been left after the owners packed up and moved. When they got there they heard a noise in a boarded up barn. Long story short, a pony had been boarded up in the barn for an undetermined length of time, possibly 4-6 months as the boards were covered in blackberry bushes.
Anyways, Hubby and I have been working with him the last few months. He was scared of EVERYTHING, it's like he's a 3 year old foal. He's a quick learner and is coming along.
On Sunday while grocery shopping I came across a fair sized bouncy ball.......sorry the pictures are so dark, the arena isn't lite well.
Noel meets Mr Ball. He looks terrified, NOT, this would of put him over the edge a month ago.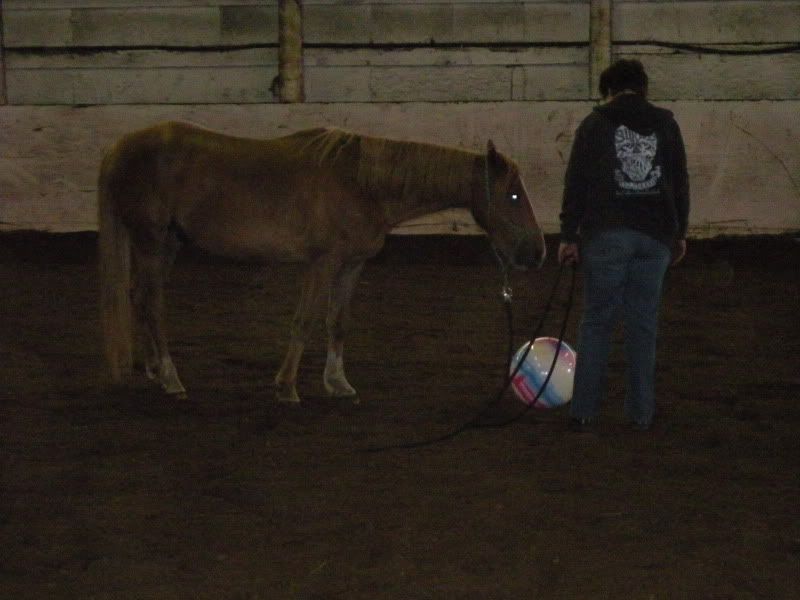 Follow the bouncing ball: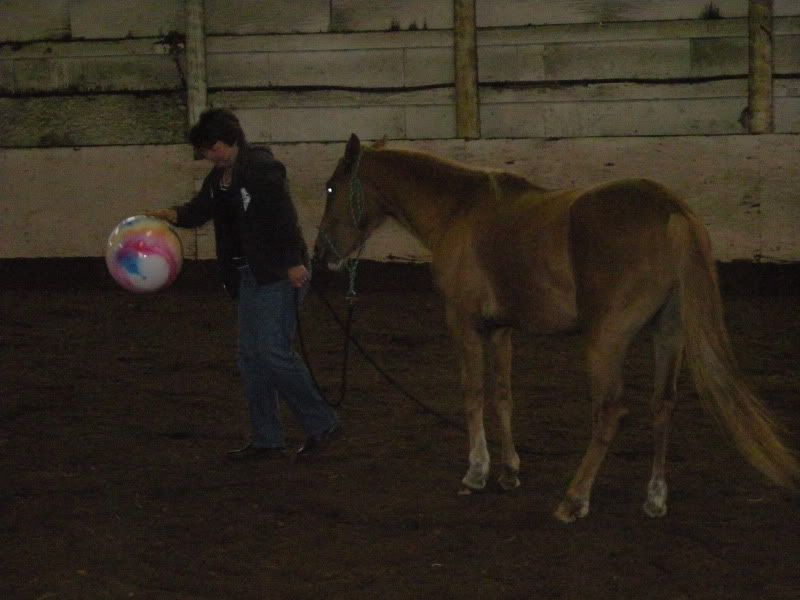 Under the belly:
Off the shoulder: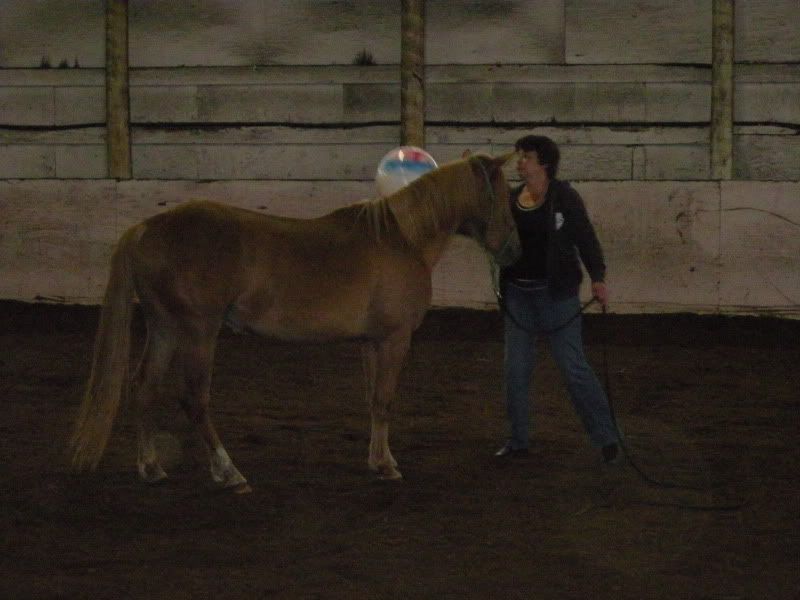 This was the biggest reaction, he's getting to be quite boring.....LOL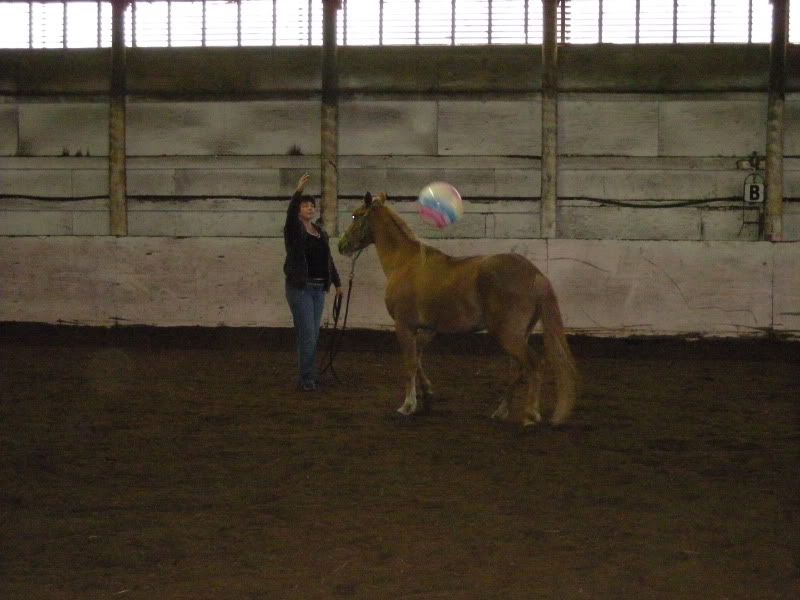 aw thats so cute. Good for you guys
Green Broke
Join Date: Apr 2009
Location: Queensland, Australia.
Posts: 4,488
• Horses:
1
Thats great, lovely pony:)
---
Sir Success. Eventer.
2000 - 2013,

wow can you imagine 4-6 months? He is so lucky to have you. Looks like your doing a great job with him! I love happy endings.