not really a "horse" picture
---
Probably in the wrong spot, my apologies. This is the look of absolute disbelief and JOY on the face of a little girl who just figured out what her birthday present is (her very first horse). It was SO hard to keep it a secret/surprise - and I was sitting there with the camera just waiting for that moment of realization to hit her: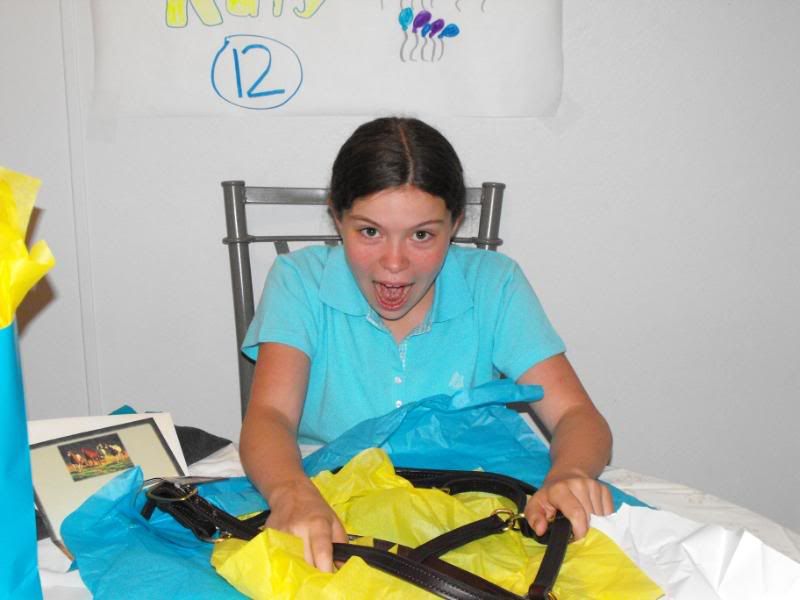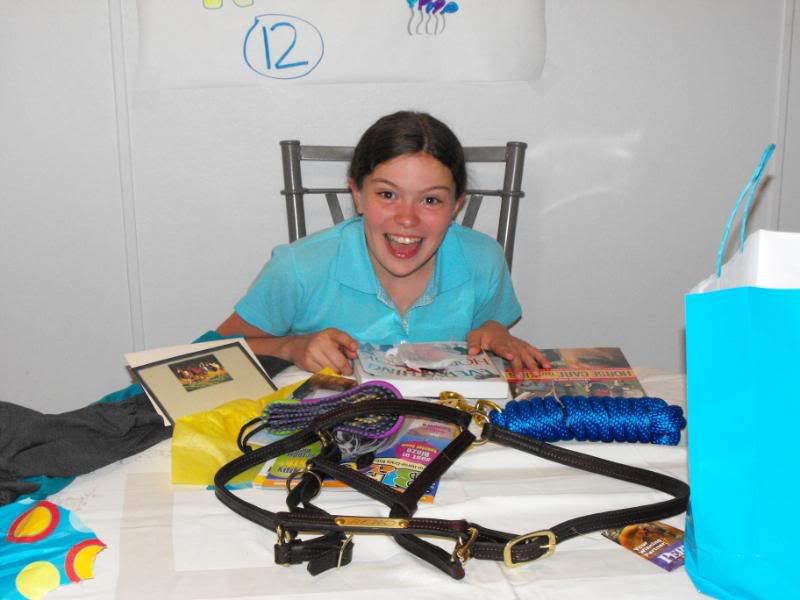 and...........the moment of love at first sight when she chose her new best friend (hey, now it's techincally a "horse" picture post, lol):
Green Broke
Join Date: Mar 2009
Location: Kansas in the summer, Kentucky most of the time
Posts: 3,028
• Horses:
3
aww! That is so cute! I wish someone would have been there to see the look on my face at age 6!

That horse is stunning too. Hope she has fun with him!
---
Look like a SUPERSTAR, Ride like a FOUR STAR, Win like a ROCKSTAR
Eventers: Making BAD Dressage look GOOD!
I think that is absolutely wonderful! What an amazing and memorable Birthday Present!
---
that is soooooooooooo awesome!!!!!!!!!
---
Boxer
Diligent, loyal, strong
That is so sweet. And the horse is beautiful.
---
"A good rider can hear his horse speak to him. A great rider can hear his horse whisper."
That's awesome. The horse is stunning!
Green Broke
Join Date: Jun 2009
Location: Brokenheartsville, just north of Styxtown :)
Posts: 2,577
• Horses:
1
OH! I'm so happy for her! Sure loved the feeling of getting that first horse..
---
Most people are like Slinkies; they serve no real purpose, but they bring a smile to your face when you push them down the stairs.
When you come to the end of your rope, tie a knot and hang on for dear life.
congrats to her!!!!!!!!
I remember when I got my first horse, once my mom agreed he was right for me. Wish someone could have captured the moment when my boy was being drove down the driveway of the barn
---
16 year old TWH Mare named Ginger
3 year old APHA Paint Gelding named Fox.
RIP Evie (Clydesdale) 7.29.09 & Magic (OTTB) 2.23.10
I like the "no way... NO WAY!!!!" expression :)
CUTE CUTE CUTE---gorgeous horse too, they're going to make a darling pair.