Oggi, 2 yr old APHA Grulla Filly
---
Earlier in this day she was just being a sassy pants and didn't want to be caught because dad was working with the chainsaw and thats the first time she's heard it. Got her all worked up but once I got her in the round pen she listened very well. Also I've been trying to get her to gain weight, we grain her and she's on a 2-4 acre field of long grass with Cassady. Only her 2nd time lunging and she stops and goes, and goes faster on verbal cue. I adore her. Enjoy!!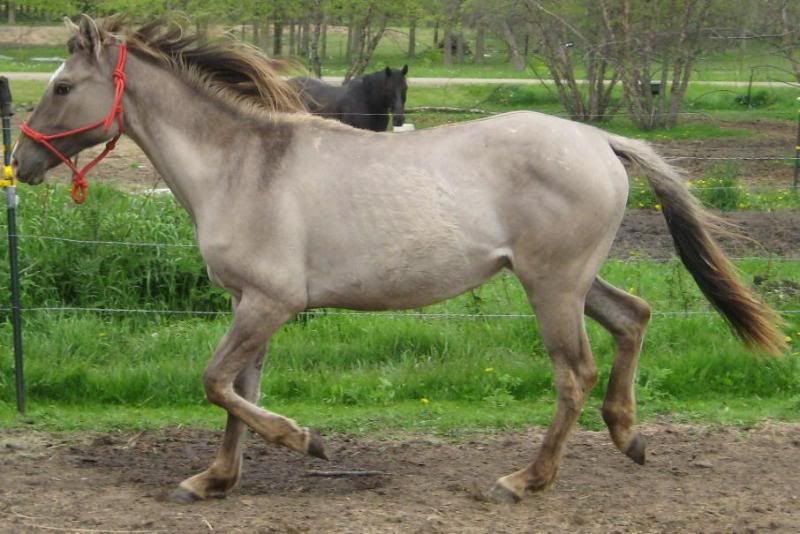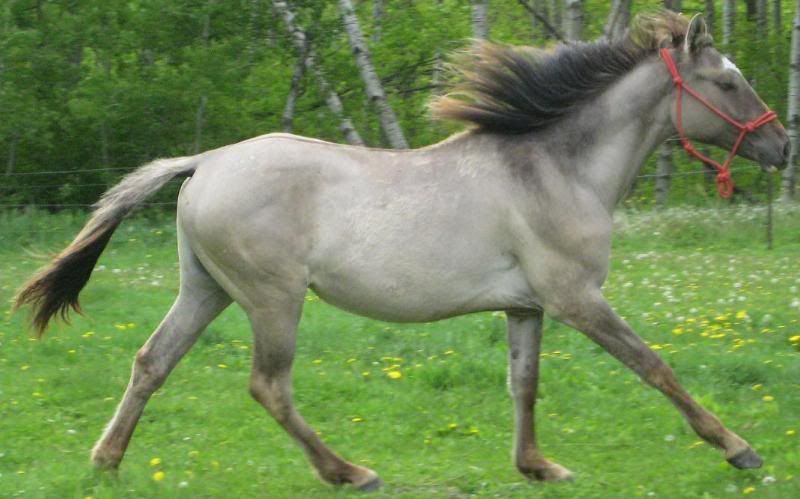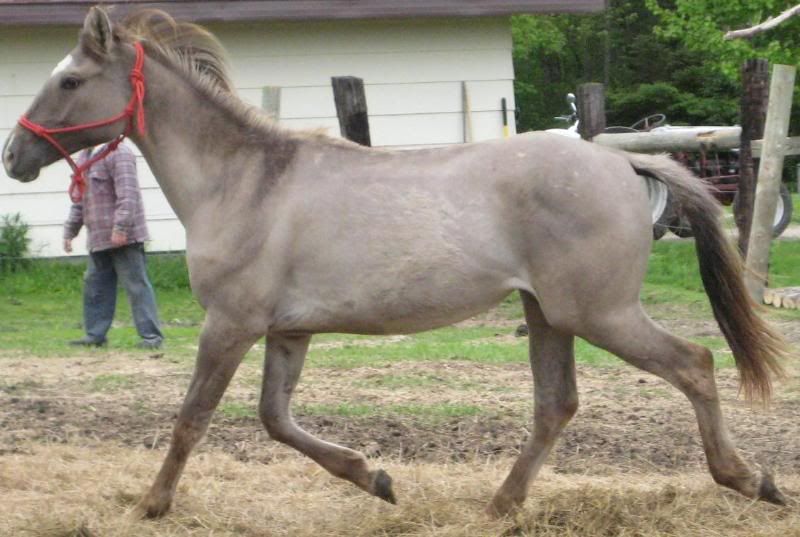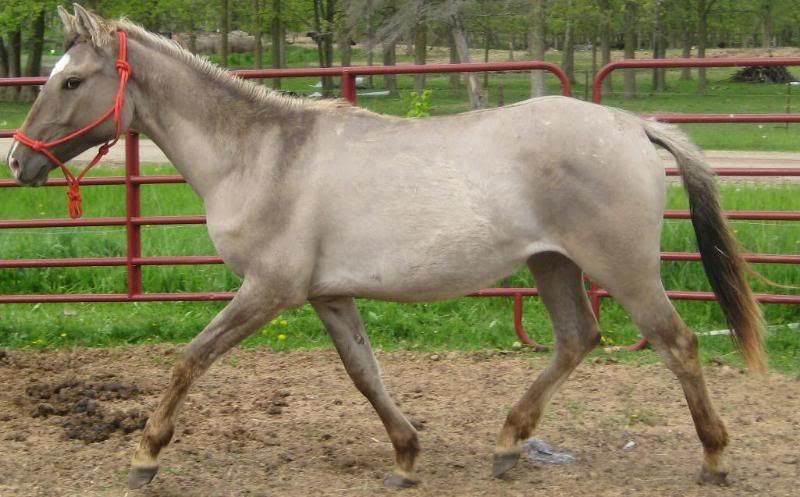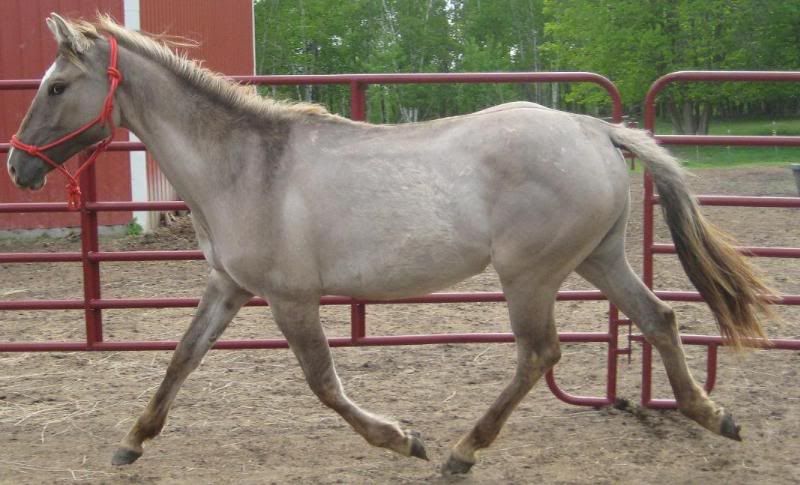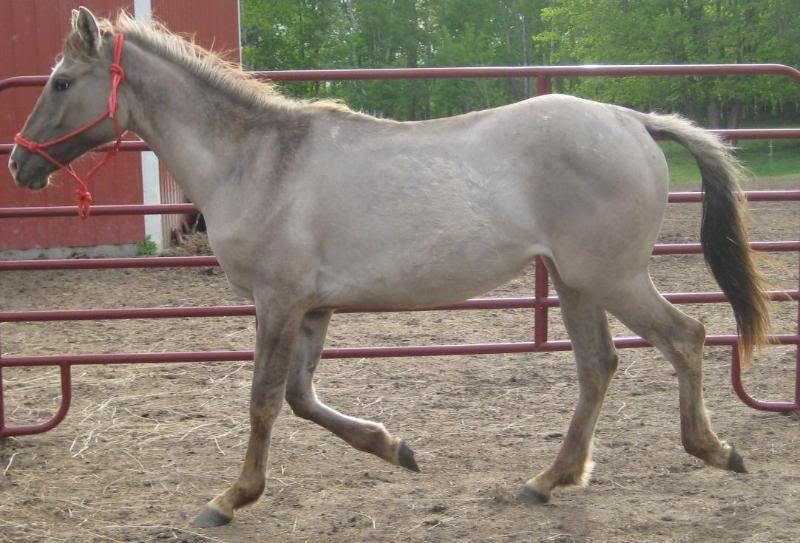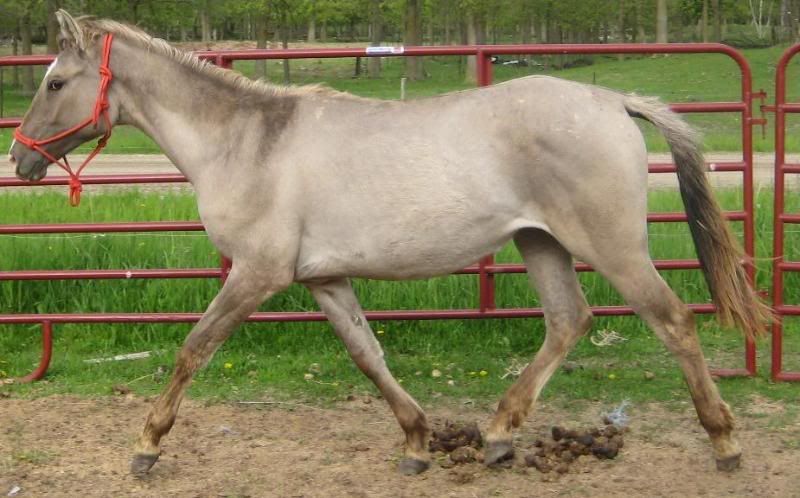 She's cute! Looks like once she gets through that awkward growing stage she's going to be a stunner. Looks like she's a decent mover too!
yay i love oggi!!! totally agree about the awkward teenage stage, she's going to be a looker!
wow, already shes a stunner! love her colour.
---
Humans are like Slinkies. Practically useless, but still fun to push down the stairs.
Oooh, lala. I LOVE that color.
D; I remember when my horse was a baby..

*sniff sniff* he's growing up.
She's lovely. Are you going to use her for dressage?

Have you tried some rice bran, beet pulp or perhaps a growth pellet like Triple Crown? Also, make sure you keep her up on wormer every 6-8 wks.

Looks like you're doing a great job with her.
---
Dana
Riverside, CA
I actually used to feed beet pulp to some of my horses before and loved the results but I went looking for it just last week and the place I bought it at doesn't carry it any more. She'd really starting gaining weight these last few days. I've been graining her and adding equipride. I'll prolly add a lil corn oil to it soon for a little extra umph. I ride western just trails but I want to try english too.
She's cute!

I think she needs all red tack! Haha!
that red really does stick out on her doesn't it.