Oh what a travesty...
---
This is our mini "Tumbleweed." I had a bug up my butt today to shave him since he hasn't been shedding, his coat is extremely thick, and it's been getting warm out. Well, I started with the scissors to take some work off the clippers...then the clippers wouldn't work. Ugh, poor thing.
IMAG0179.jpg
IMAG0180.jpg
IMAG0181.jpg
---
Hakuna Matata!
Awww... he's just ready for Halloween early.
I mean it's hard to find a good "freshly hand shorn sheep" costume.
I'll bet he's sooo much happier though!
D'awwww! That's just too cute LOL.
LOL oh no!!!!! He looks like Lamb Chop, lol!
---
"Strength is the ability to use a muscle without tension"

Man do I feel silly for doing that to him but his coat is SO thick!! I don't understand it. Do other mini's get like that? Why do they get such thick coats?!
---
Hakuna Matata!
He looks like my sister's cat... She decided to shave him for summer. No longer is she allowed in the same room with a pair of scissors and a cat.
He is precious! I wanna squeeze him! haha
---
Ω Horses are a projection of peoples dreams Ω
Awww.... a bashkir curly in a mini-form!!!
What a cutie!!!!
Teen Forum Moderator
Join Date: Dec 2010
Location: South East Texas
Posts: 7,157
• Horses:
2
LOL, poor guy! I agree though, he probably doesn't mind one bit and feels a lot better. Just don't show him a mirror until you get your clippers working. I'm amazed that he stood for you to do that though. My mini mare is 5 but she'll barely stand for me to trim her feathers, beard, and bridle path! xD
But to answer your question, yes most of them do get that way. My girl gets SUPER hairy even though we live in Texas with very mild if non existent winters. Her filly, a mini mule, was even hairier. Sour (mare) is actually just now starting to look like a normal horse now, and shedding out nicely!
This is her typical 'mid spring' coat, with beard and fetlocks trimmed. Excuse how fat she was.... she's much thinner now.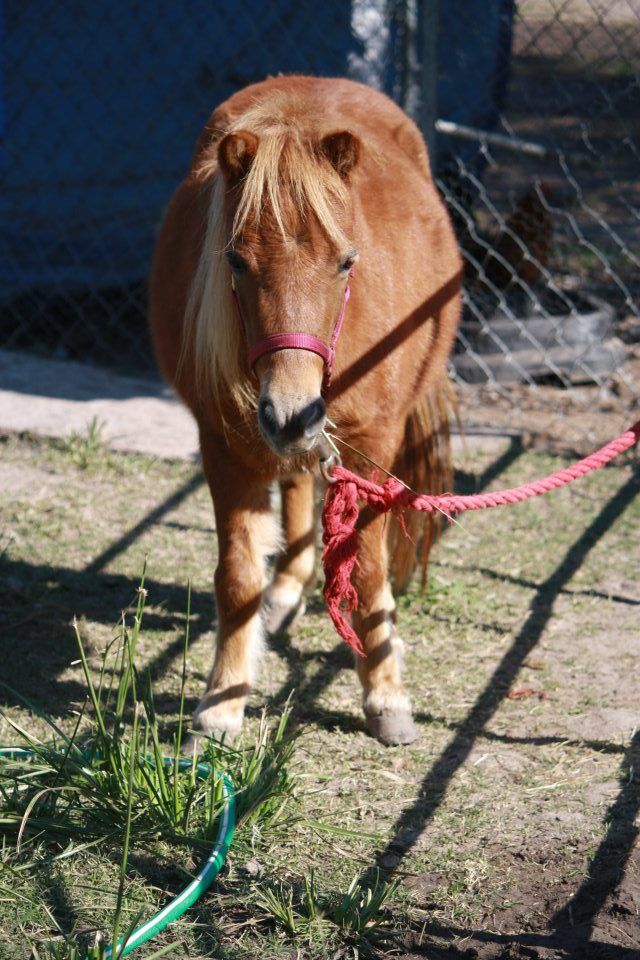 ---
Everyone in your life is meant to
be in your journey, but not all of
them are meant to stay till the end.