Oliver gets some training rides, yippee!!
---
Baby O has started his training rides with my fabulous trainer!
I have been doing all the work with her help from the ground for a year with maybe 2-3 training rides spread out in there somewhere. Since I am not allowed to ride for 2-3 weeks Ollie will be in boot camp and pushed even harder during this time. Today was his second ride!!
He was such a good boy, we are really emphasizing and drilling into him that he now has to sit, stay on the outside rein off the inside leg. We are getting through some ugly phases of his attitude and such currently but who said we had to be perfect all the time. It's been hard for the young green boy think rear engine not front engine but he has stuck with us and not pulled to many tantrums and comes out of them much much faster then he used to!!
Here are my favorite trot photos. (I DO have permission from my trainer to post these photos)
He is really reaching into the contact without loosing his balance and falling forward
his hind inside leg is activated and pushing so he can lift his back!!
Canter photos:
Hope you enjoyed the photos, I'll continue to post the photos or videos from the rides on this thread so PLEASE come back and check for updates!!
Thank you!!
Comparing these photos from march/April is amazing, look at the difference in how he is carrying himself!! Mostly more soft and flexible in the front end and more sitting power!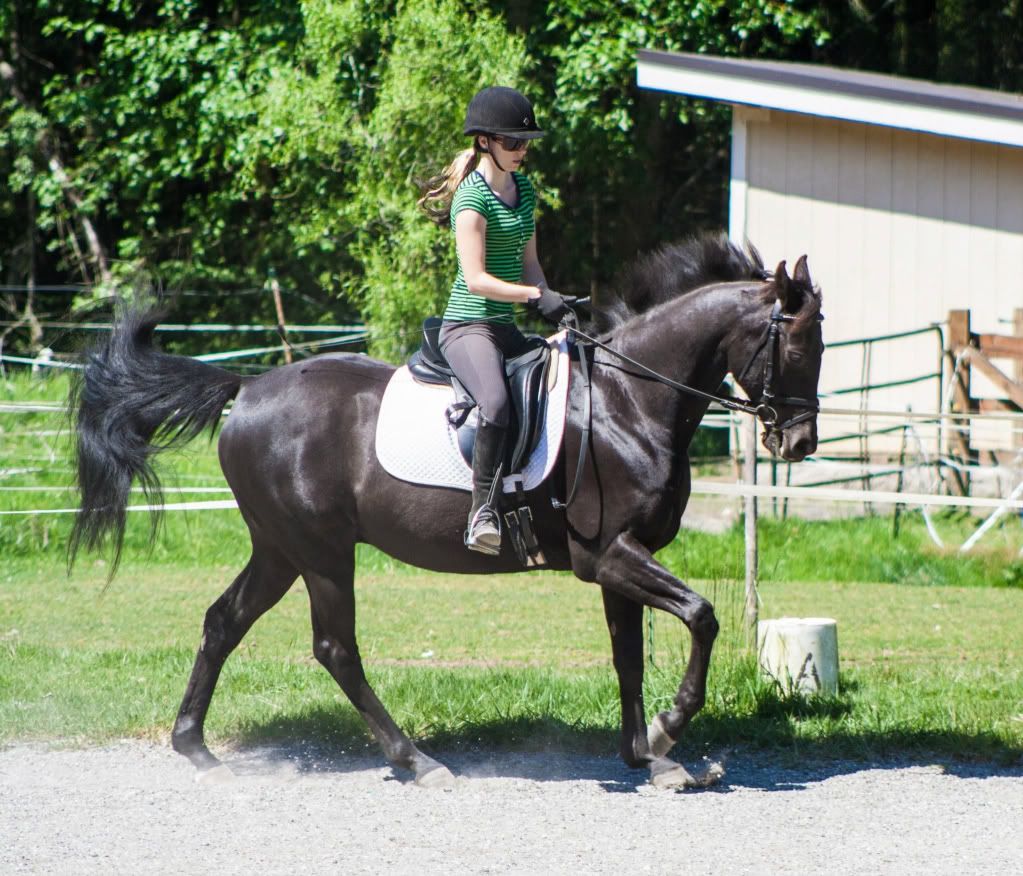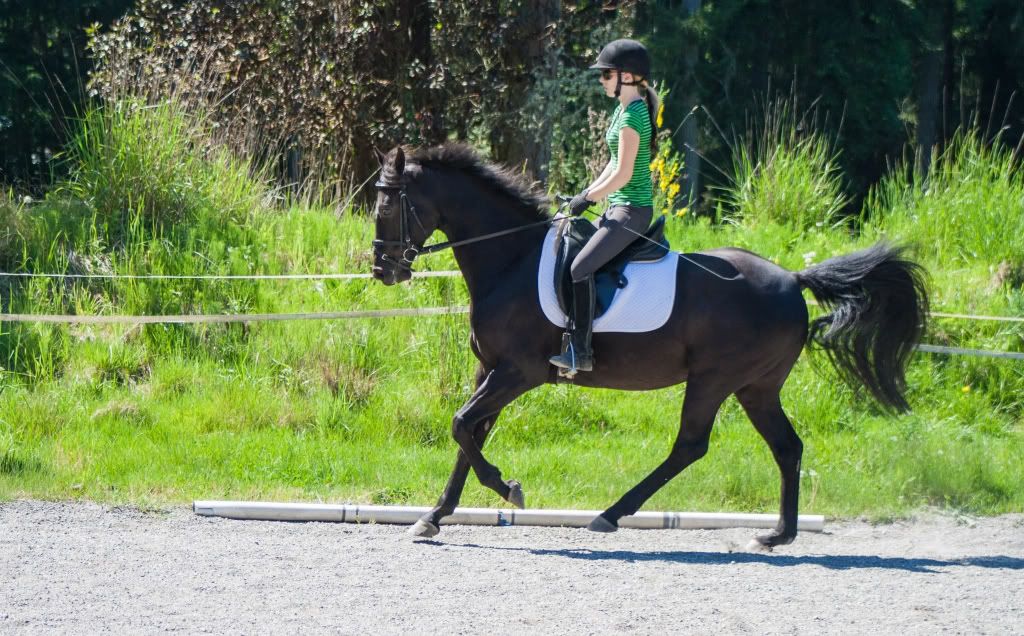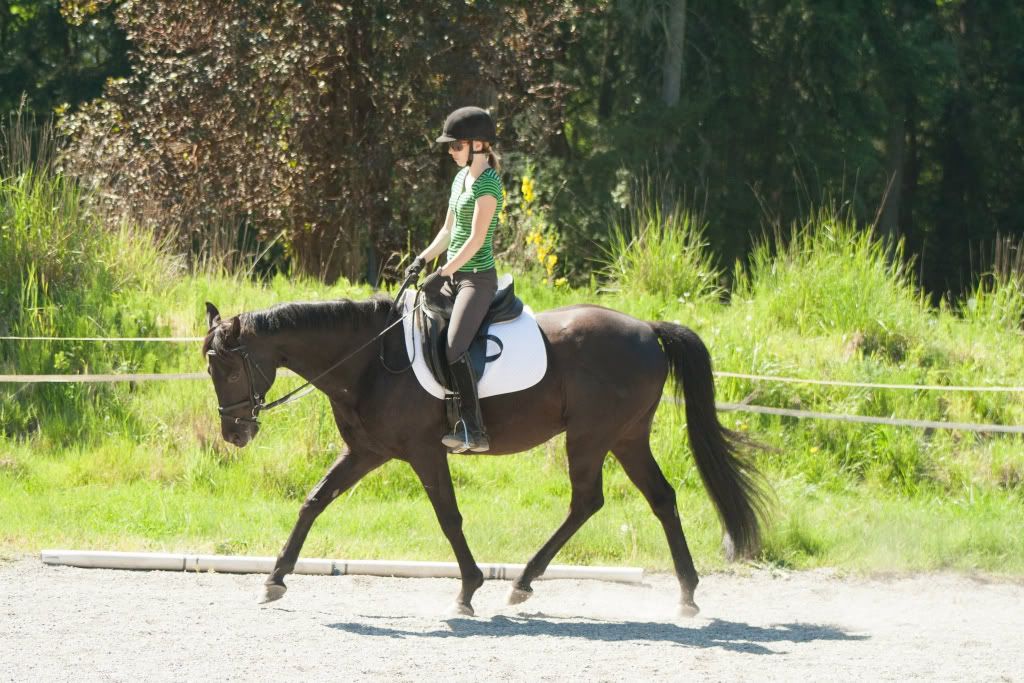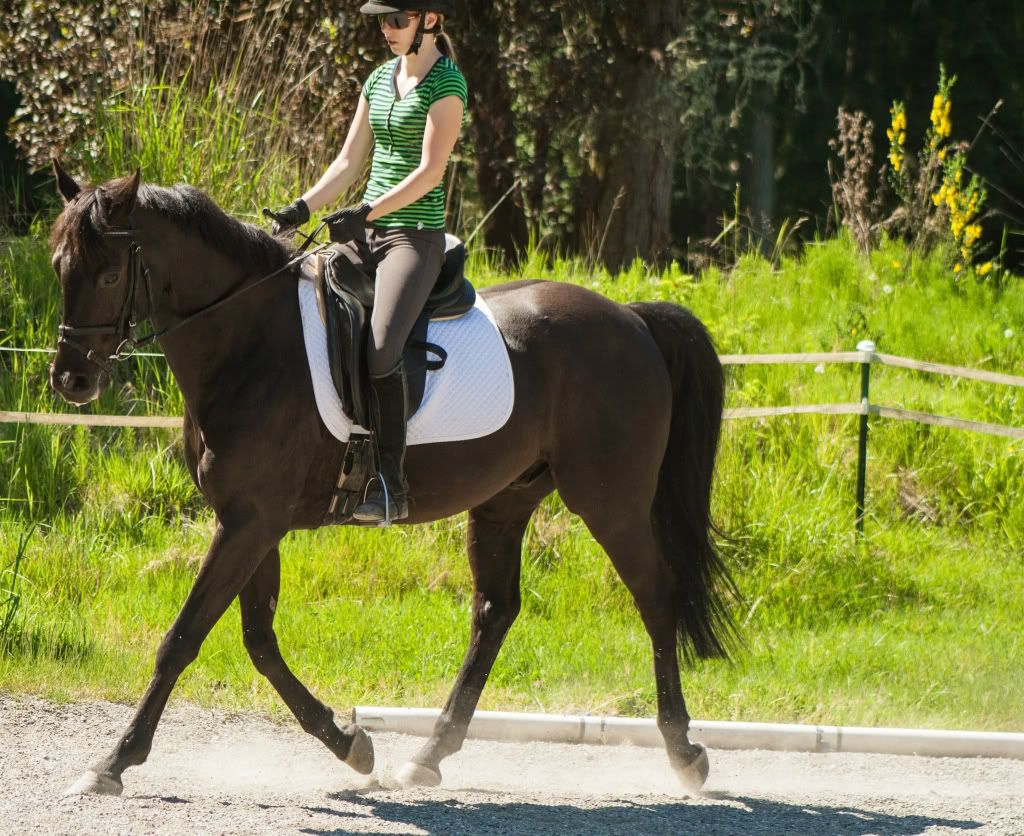 beautiful! :) What breed?
---
Lindy-2005 AQHA mare
He is looking lovely! So handsome
---
RIP Minnie, 1981-January 15, 2010
RIP Maggie Mae I miss you
Lookin great, congrats!!
---
Being horseless is the pits!!
You guys look fantastic!! great work! excited to see more photos of you guys as you progress!
:) He's looking lovely!
---
"Strength is the ability to use a muscle without tension"

Two new videos from training ride!!
---



Will be getting more video this week!!

He's really getting more constistaint on staying together and it's more habit of tossing his head,dropping his back then anything. Before totaling my car we had just put spurs back on my boots and that really really helped, I could really feel the differance in both of us, a good steadier more confidant then without the spurs.

It's so great seeing him go, having the extra proffesional help to push him and get him more steady on the aids. It was so hard just watching him get groomed, tacked up and put away. All I could do was give him treats after the ride.

I'm hoping with another 2-3 rides he will be much more constant.
Would love to hear what you think!
Thanks