Onyx struttin his stuff
---
Onyx is such a show off!! We got a new mare in a few days ago, she's a 16 year old brood mare and she came into heat right away and Onyx is proud cut so he really likes the ladies! lol!! We have a stallion here and Onyx shows off way more than him!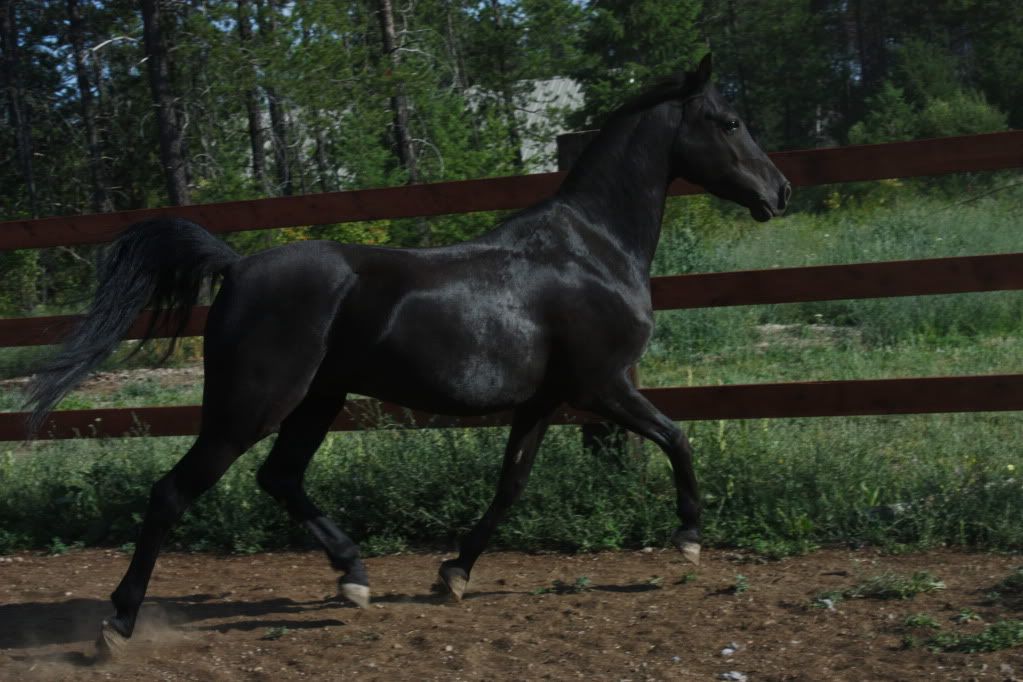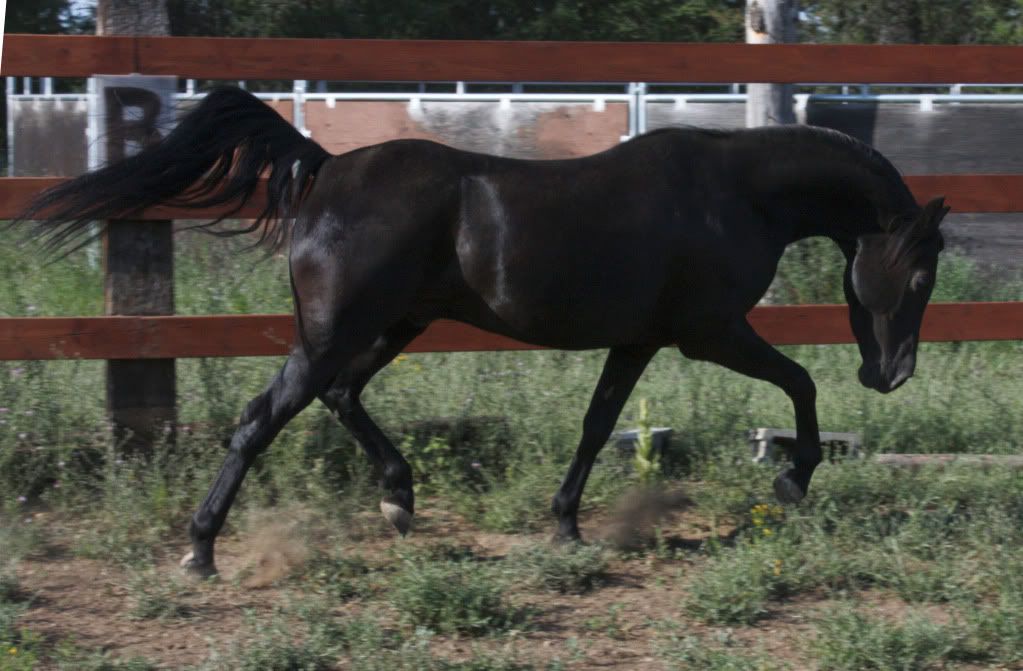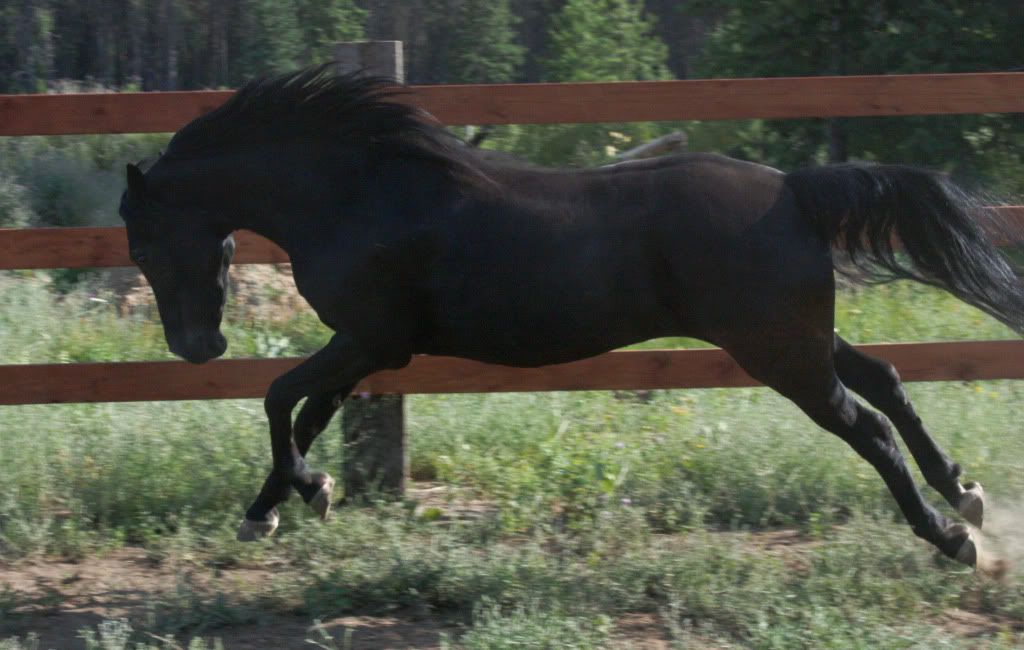 I really like that next to last picture. It is almost like he is trying to channel Superman and take off flying. LOL.
---
Always remember that feeling of looking at a big, open country over the ears of a good horse, seeing a new trail unwind ahead of you, and that ever-spectacular view from the top of the ridge!!! Follow my training blog:
http://robertsontraining.blogspot.com/
WOW, he's really showing off for her! I love pics like this!
Great pictures! He truly is amazing! Love the look of him!
All I can say is beautiful.....
---
He knows he's he biggest baddest stud around, lol
Gorgeous!!! Is he a stally?
---
I was a dreamer
Before you went and let me down.
Quote:
Gorgeous!!! Is he a stally?
nope! he is proud cut so when he's around a mare in heat he gets a little crazy,
(not dangerous crazy, silly crazy)
He's so gorgeous! Do you have issues handling him in his proud cut state? He sure can move that's for sure!
---
"The ideal horseman has the courage of a lion, the patience of a saint, and the hands of a woman..."
Wow he is gorgeous! If I was a mare in heat I'd want him! lol