Our 2nd Ride
---
Tomorrow we're going to pick up a replacement for my missing sidepull. Otherwise we had tons of fun today. Got down our stops, goes and turns pretty good. This is only these boys 2nd ride ever in their lives. Had alotta fun. You Know you love my clothing style too lol. I hope you enjoy the pictures!!
Talon, 5 yr old Arabian x Paint: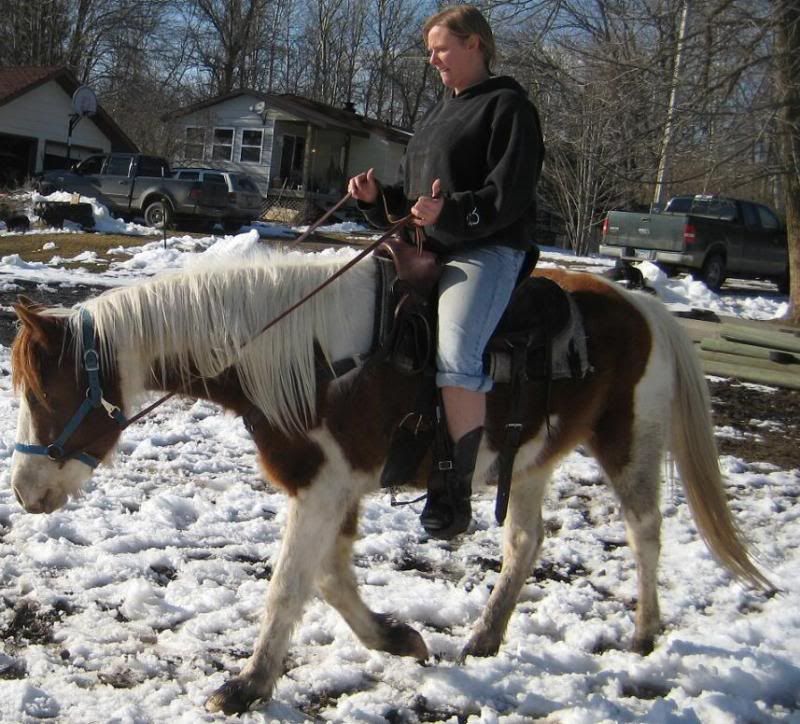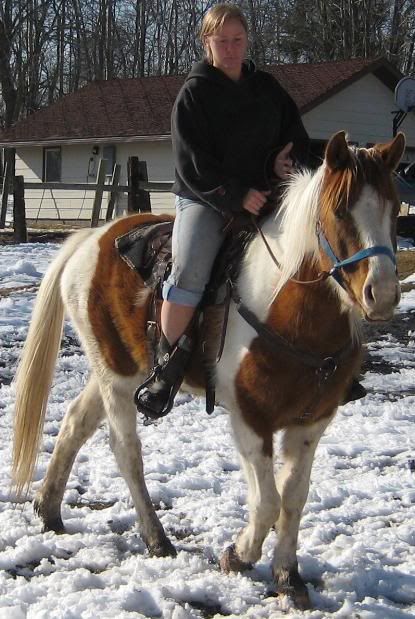 Magnum, 3 yrs old, Arabian x Appaloosa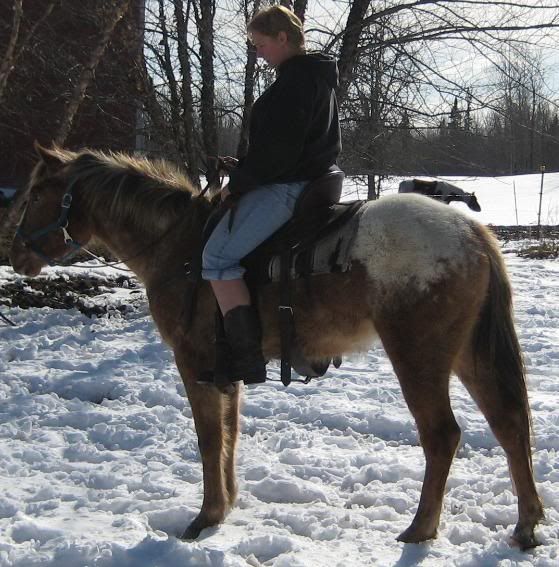 They are both adorable, but I love Magnum's coat!! Wow, you all still have snow?! gracious I would have taken a hair dryer to it if we still had that, lol
Yeah still have alot of snow and even more mud. Its so sloppy out. One of the horses spun out in front of me cause soemthing in the woods scared him and he flung mud and water all over me lol.
Did they do good for you? They must listen pretty good for you
not to have a bit in their mouth. Did you start them yourself?
They are beautiful, I bet they will make great riding horses someday!
---
It's been awhile, but I'm back & back in the saddle!
They did wonderfully, I'm actually missing my sidepull, normally i use that but the halter will have to due till my 2 new ones show up. I raised both these boys, Talon was kinda scary for as while but has calmed down alot so I wasn't as nervous to ride him. Magnum was imprint trained so I wasn't really worried about him at all. No fits from either of them I was super proud and dad gave me a hug for getting his boy start (talon). Dad has a prostetic leg so we only put daddy on the horses that are good and broke but he rode Magnum around and did ok.
I love riding the first couple of times under saddle, Your boys look great!