Our first horse show! [Picture heavy with videos!]
---
So yesterday was my first show ever with my horse. It was a schooling show and I rode dressage [to my regret I only rode one test, I was taking it easy but now I feel like I should have done more!
] I was very nervous about this show, because my horse and I have been working through many issues leading up to it. He is a very spooky horse and especially at the A end of any given arena he get's very spooky and has a tendency to throw his shoulder and duck out, or bolt away from it. I was nervous because at the A end of the arena my test was in there were spectators standing, people going back and forth, and other horses watching, all of which I was worried would spook my horse.
There were 8 other riders in my division, and my horse couldn't have done better! I took him in and immediately began to warm him up while the judge talked to the previous rider. He gave me no issues with the A end, he was not spooky in the least bit, and didn't throw his shoulder at all! He was very relaxed throughout the whole test, and we ended up placing 3rd out of nine! I'm so happy- Here are some pictures:
Getting ready to head to warm-up!
Only one shot from warm-up,
The rest are shots from us waiting to go into the arena and ride our test,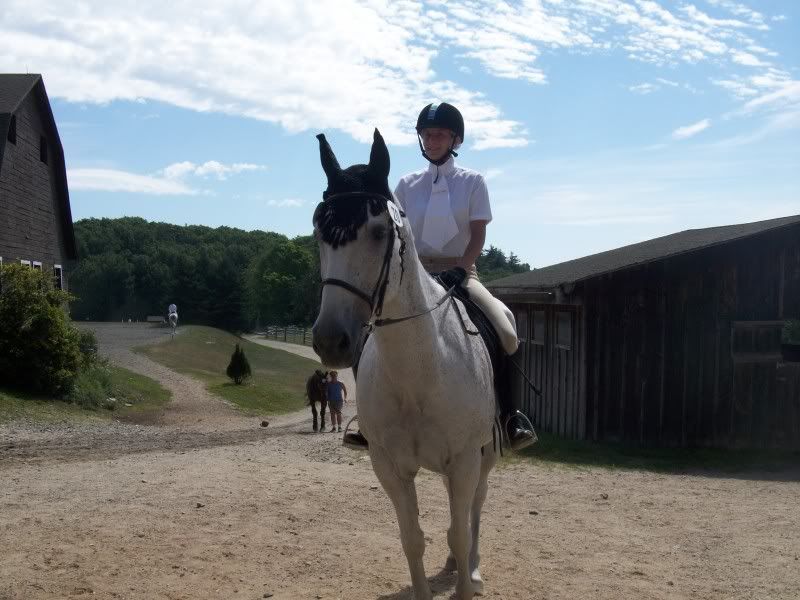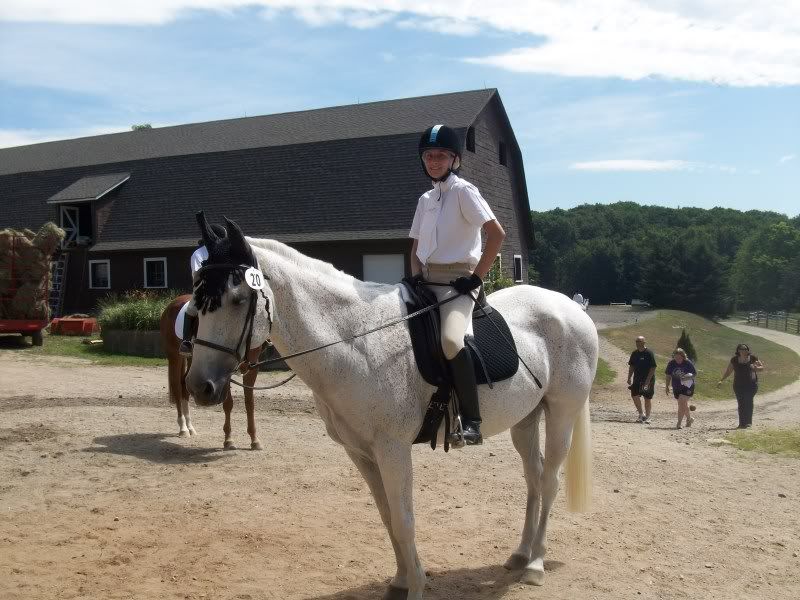 Me and my dad,
More waiting,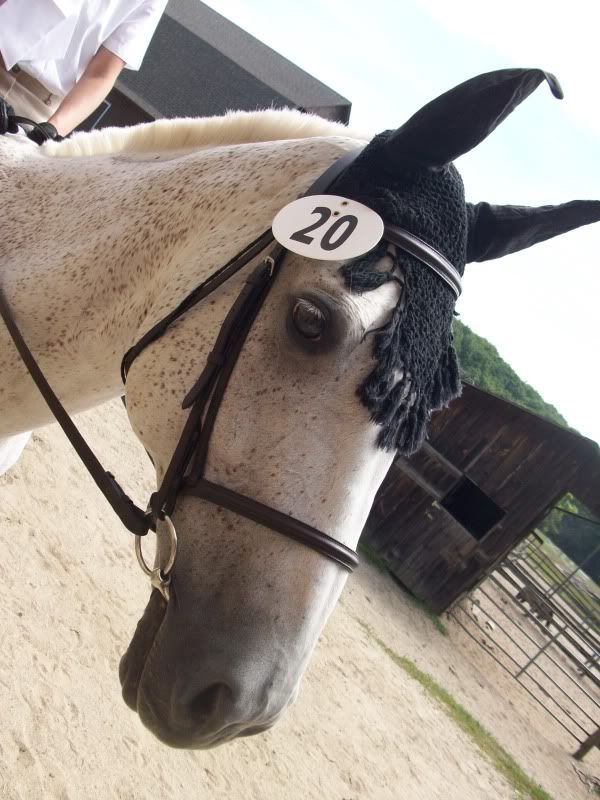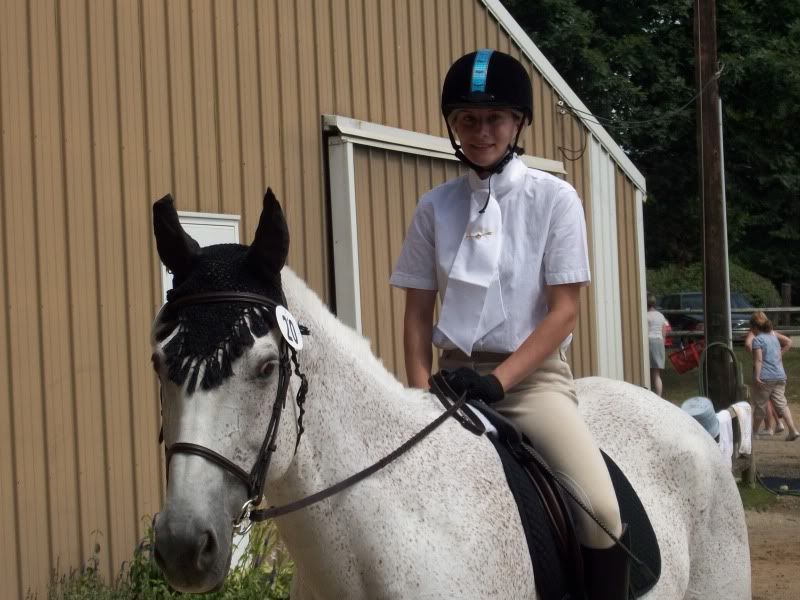 The videos from my test are in chunks because for some reason my dad didn't video tape it in one solid stream, my free walk across the diagonal is missing as well from them:
]
Enjoy!
he is really cute!!! where at in New England are you? i'm in CT.
---
~Erin~
~I'm an angel in Justin boots. I'm a devil in blue jeans. I'm every cowgirls nightmare. I'm every cowboys dream~
Congrats on your first show! well done for coming 3rd. Thats awesome that he wasn't spooky at the A and was relaxed through out.
---
There is one principle that should never be abandoned, namely, that the rider must first learn to control himself before he can control his horse. This is the basic, most important principle to be preserved in equitation - Alois Podhajsky
He's so clean! I wonder if Jerry could ever be that clean. lol. Nice job! Jerry and I are looking forward to our first dressage show in the fall. :)
He's so clean because we got to the barn at 8 a.m to bathe him :]
i love his colouring, gorgeous. congratz =)
You all looked great. and very cute horse you have.