Our First Western Show - Connecticut Color Breed
---
This was the rated show we went to on Sunday, only my second time showing ever! We had a fantastic first show, we'll be attending all the shows for this association. They have classes for all breeds, not just color breeds. My barn owner and trainer make all of our clothes.
There were approximately 15 people in each class, about 75 entries total. We placed third in Adult Fitting and Showmanship. We didn't place in our Walk/Trot classes, but I really don't mind, we had a fantastic ride and a great time!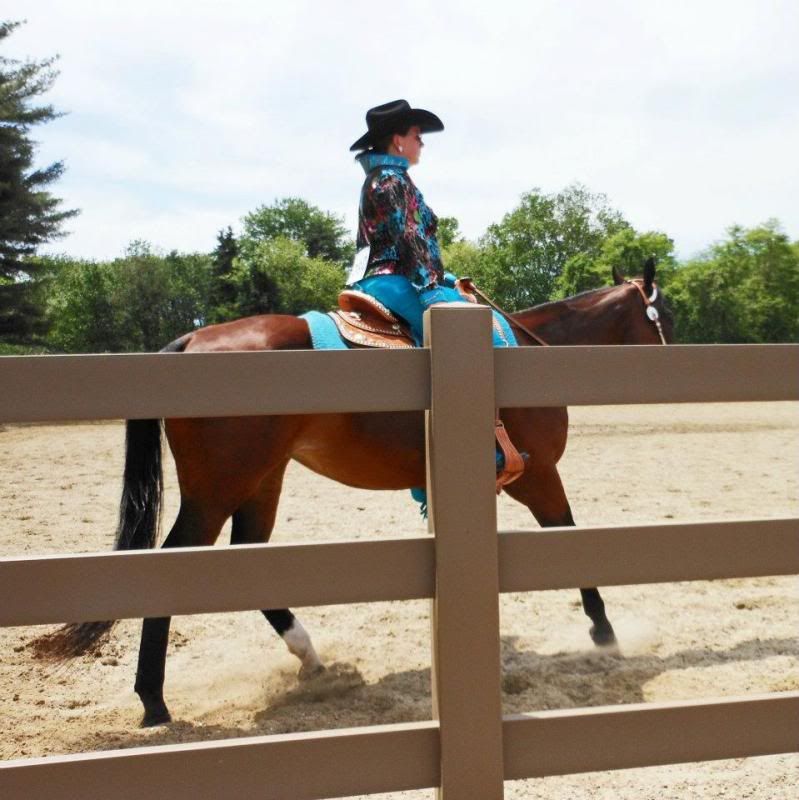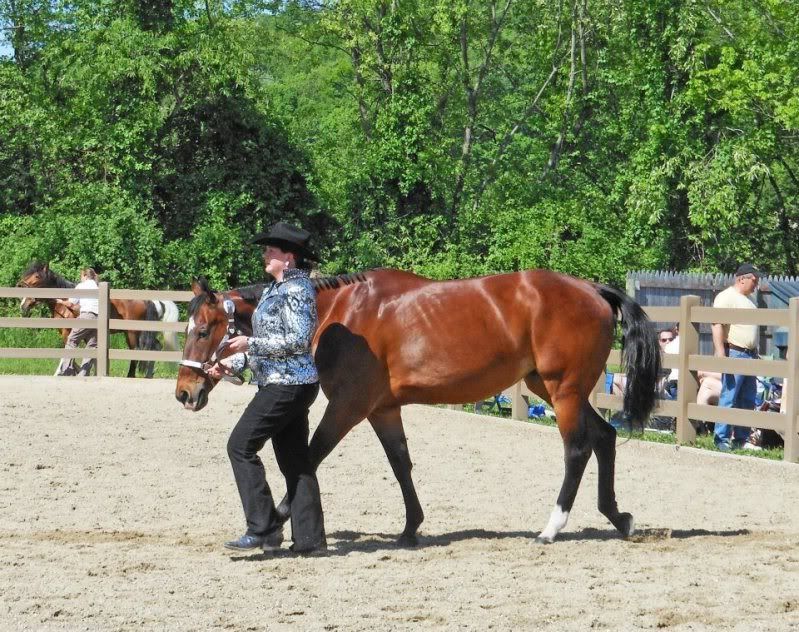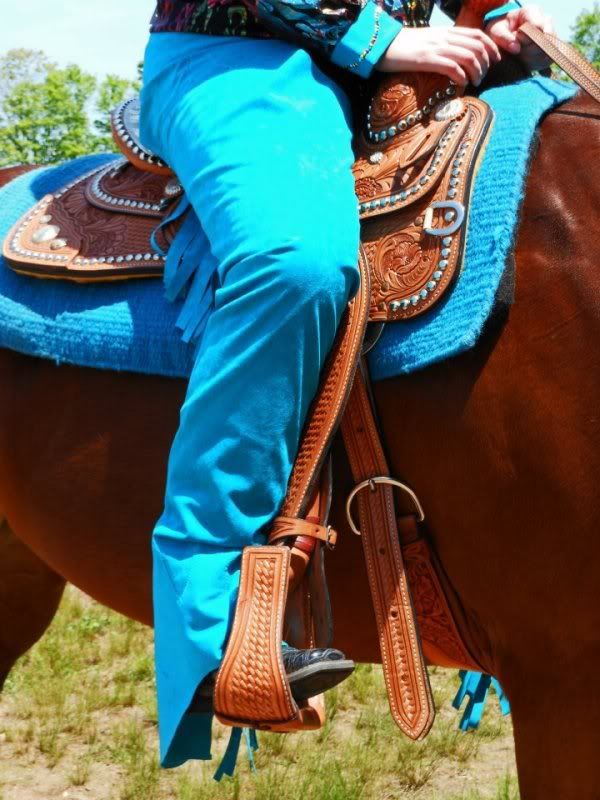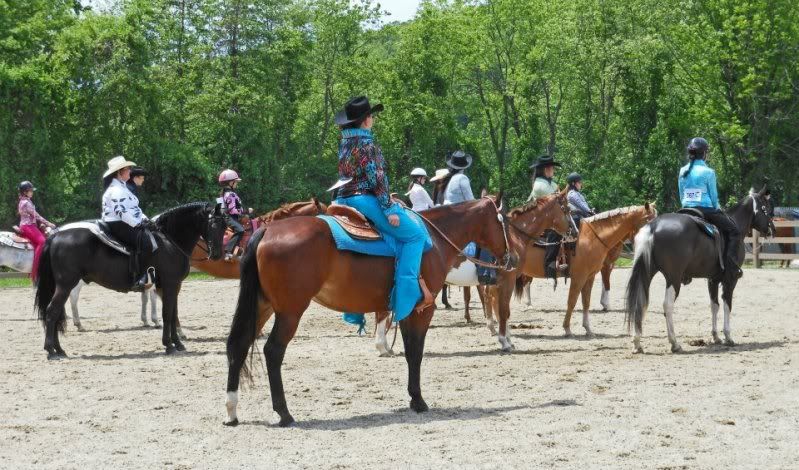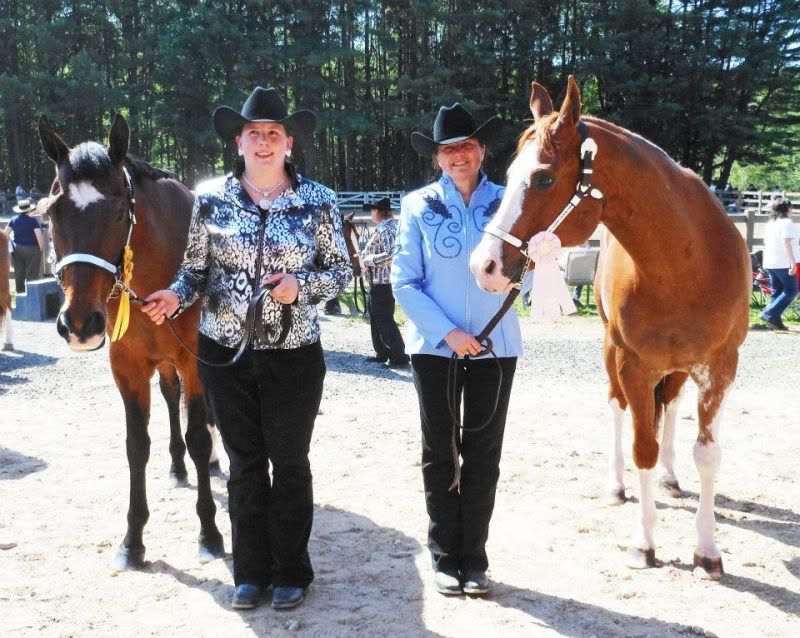 Congrats! Well done on SMS! You both look great in turquoise.
---
Life is like a camera. Focus on what's important, Capture the good times, Develop from the negatives and if things don't work out, Take another shot.
How did you get his coat so shiny, very nice.
Great job! Both of you look fantastic! Love the close up pic of your pants/saddle!
Quote:
How did you get his coat so shiny, very nice.
Thanks! I use many different products, but most often, an Olive Oil spray meant for people. I also use argon oil or tea tree oil to highlight her muscles.
You two look awesome!!
Beautiful!!
And omg I know what olive oil spray you're talking about, because a friend at the barn uses it on her horse, she is this little petite blonde thing so she said she got a couple perplexed looks when she was shopping in that section of the hair supplies though!
haha
---
"The times when you have seen only one set of footprints in the sand, is when I carried you..."
very nice pictures
---
Country Woman


Thank you, and Hoofprints - yes, that's the one!