Our New Addition
---
Hello everyone. It's been a while since I've logged on here, and we've had a very busy last year and a half. We've had a busy and tumultuous year, full of ups and downs.
Anyway, I just wanted to share the news that we've gotten a new horse just yesterday.
His name was Cisco (we have renamed him Maverick), and he is a 7 month old Paso Fino/Appaloossa mix colt.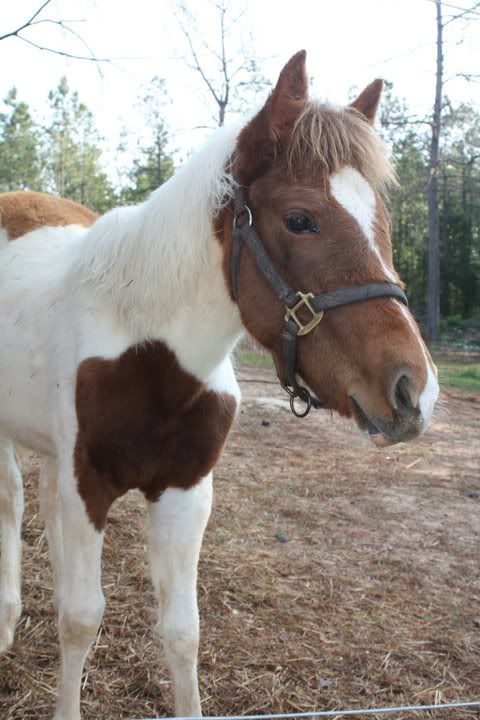 He is a handsome and sweet boy that is already halter broke. He leads really well already as well, and will allow you to pick up all 4 of his hooves without getting skiddish or jumpy. He loaded and unloaded off the trailer like a dream, even though it was his first time getting in one, he bounded right in.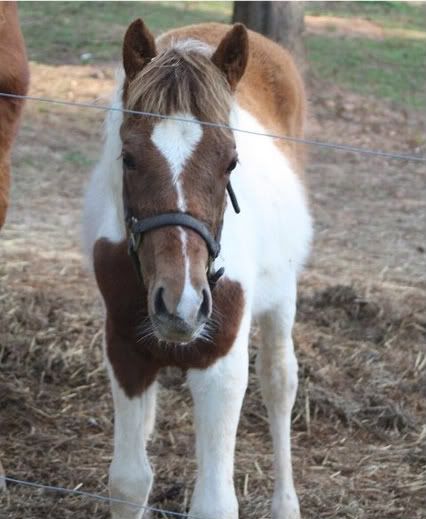 He really reminds us of our sweet boy, Sarge, who passed away this fall. His coloring is similar, and his demeanor seems to be as well. We think he is just gorgeous, and hope to spend many years with him. Big brother Storm has taken to him really quickly, and I think he's happy to have a companion in the pasture again.
We've never owned a Paso Fino before, and we've been told that for what we're looking for (another good pleasure trail riding horse) that Paso Fino's are great. Obviously, we know it will be a good 2 years before we could get him started under saddle, but we are more than willing to take our time with him, as we still have Storm who is broken under saddle and able to ride right away.
Also, his coloring would be classified as Skewbald? Tri-color? I wasn't quite sure how he classified as far as that goes. The markings on his breast and face are a bit darker than on his rump, and his mane has some dark hairs interspersed with the white and tan.
Just curious what others would specify him as far as that goes. Other than that, just wanted to show off our baby. Also, opinions on the name are welcome. I liked the name Cisco as well and thought it suited him, but hubby and kids wanted something different. He looked like a Maverick to me, and I think it suits him.
We are so happy to have him as part of our family!
congratulations! I love the name Maverick and he is a cutie, good luck with him
---
You are never better than anyone. Every rider has skills they need to improve. The only one you must compare yourself with, is you.
Congrats!! Hes a cutie!! Love his face! :)
Congratulations!!!!! He is a beauty!!!! I am so happy for you!! A new foal is the bestest thing ever!!!!
---
"If you talk to the animals they will talk with you and you will know each other. If you do not talk to them you will not know them and what you do not know, you will fear. What one fears, one destroys." - Chief Dan George
I would name him Whiskey or Buddy. I also love him.
OMG I want one!
---
Cross Country- The act of hurling yourself and your equine partner at a stationary object with poise and grace while attempting to survive...