Our new horse! - Black Andalusian Colt - Tigre
---
We recently bought a 2 year old Andalusian colt from a PRE breeder we know here. She's been breeding for over 30 years, and has had some lovely progeny. He is currently standing around 15:3HH and should mature to 16:2HH. He is out of Jardinero X and Maryss Amalia. His dad used to be a bull fighting horse back in the day, and then went on to be a movie star, as he was ridden in Braveheart by Mel Gibson.
Tigre is genetically 'aa EE gg Dd cc pp'. Translated that means that he is a 100% BLACK horse that has a DUN gene from his father, Jardinero X, and in strong sunlight Tigre shows up lots of legstripes. He does not carry chestnut or cream or grey or pearl. He can sire Black, Bay (to a bay mare), Black Dun/Grullo, Bay Dun, and of course if he is bred to a Grey mare then some progeny will inherit Grey from the mare.
We want to breed colour aswell as just grey.
We plan to use him for Stud, and to show him and ride him in dressage.
He's been here since Wednesday, and I love him to bit's already, and he's actually settled in really well too.
I put him out in the field today and he was so well behaved <3
I have alot of work cut out for myself, because he's a colt, he needs pretty much alot of time and dedication to him, because I don't want a nippy, bargey 16:2HH stallion :/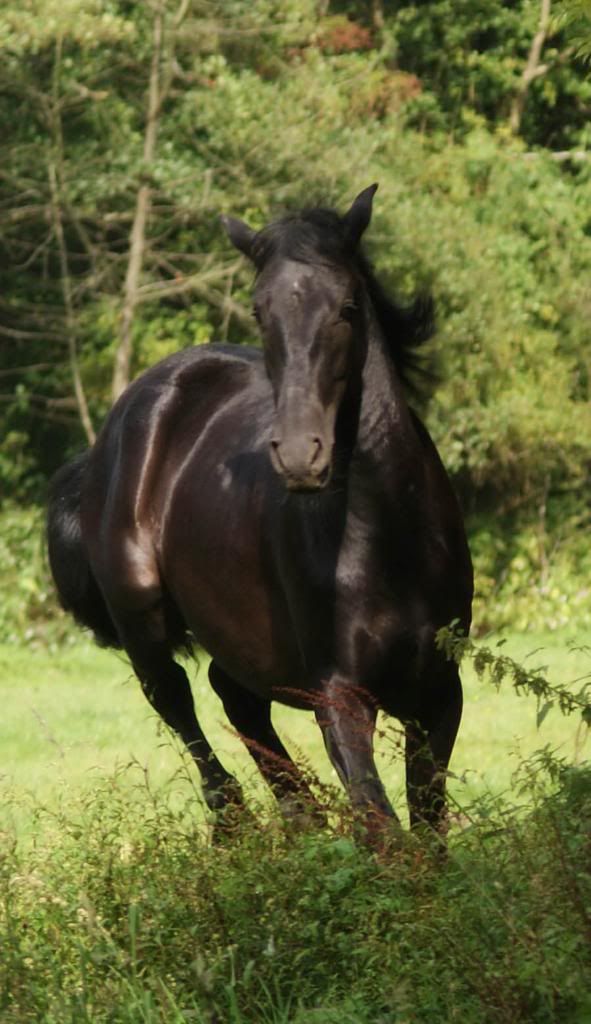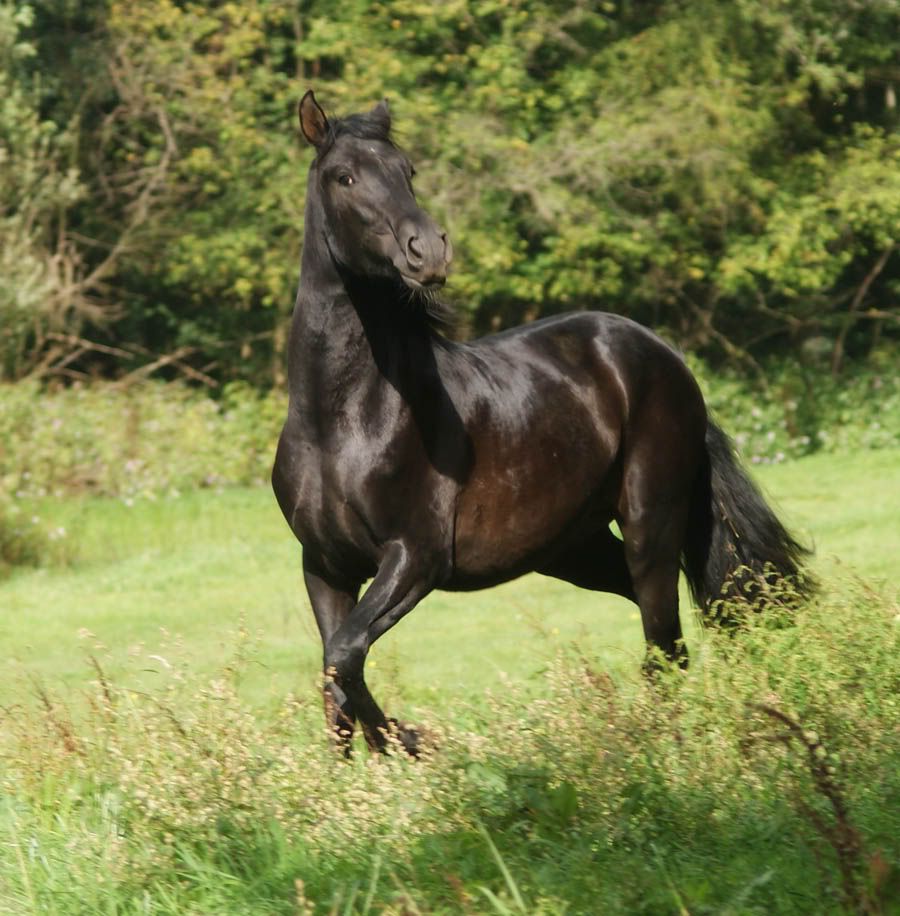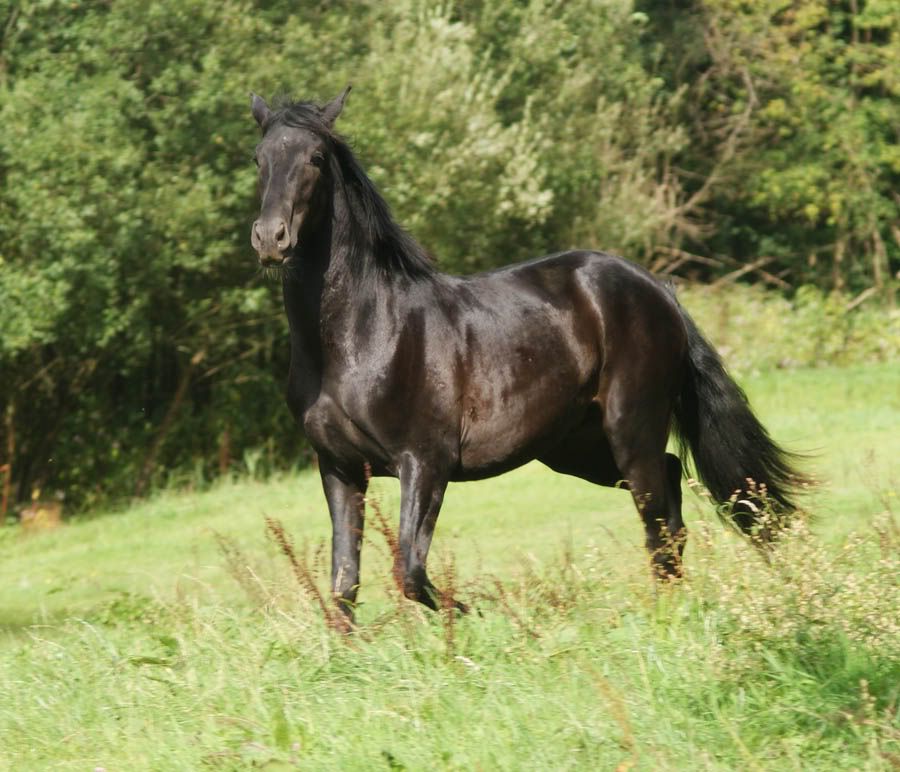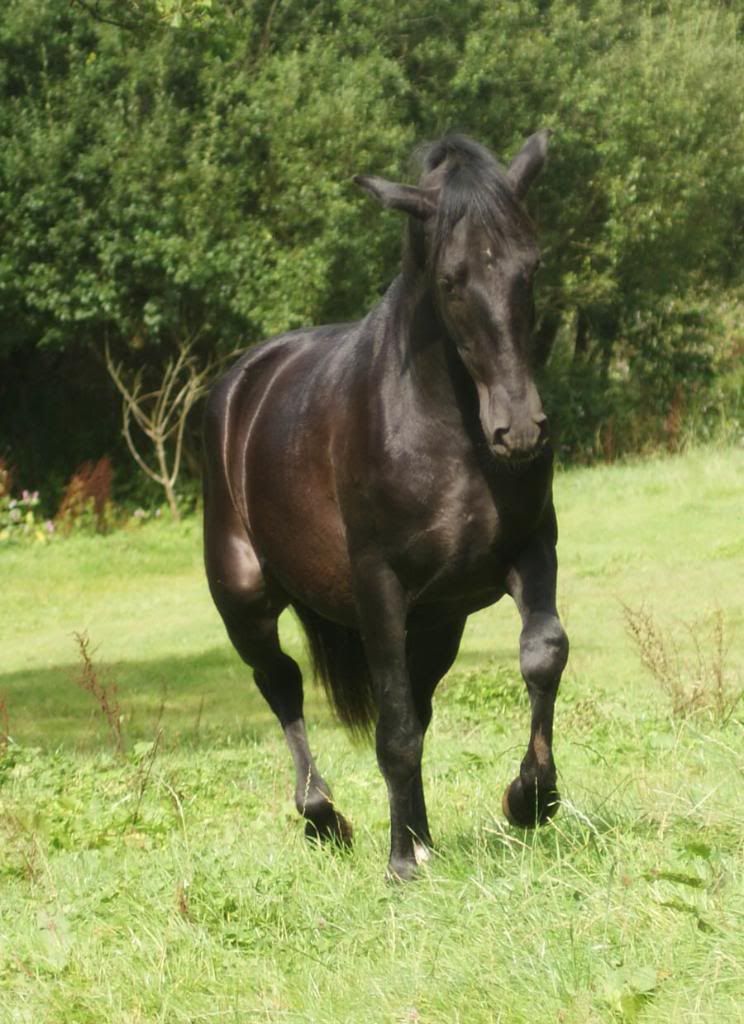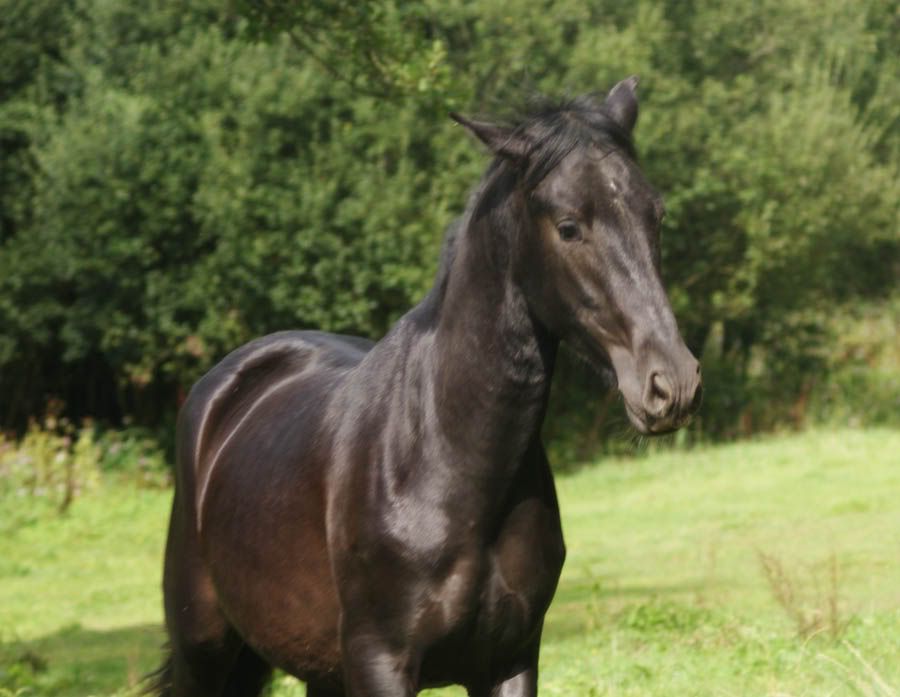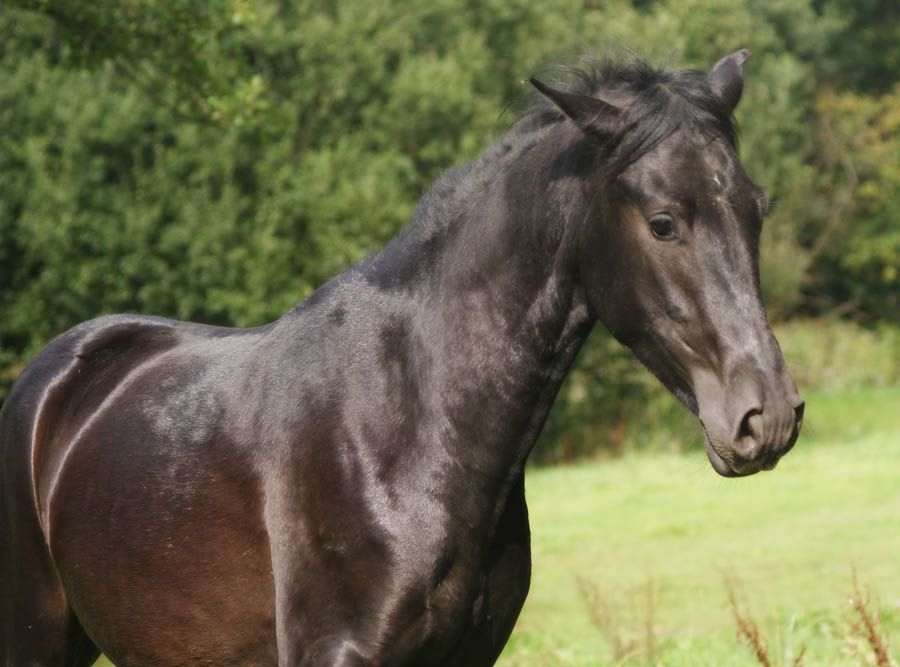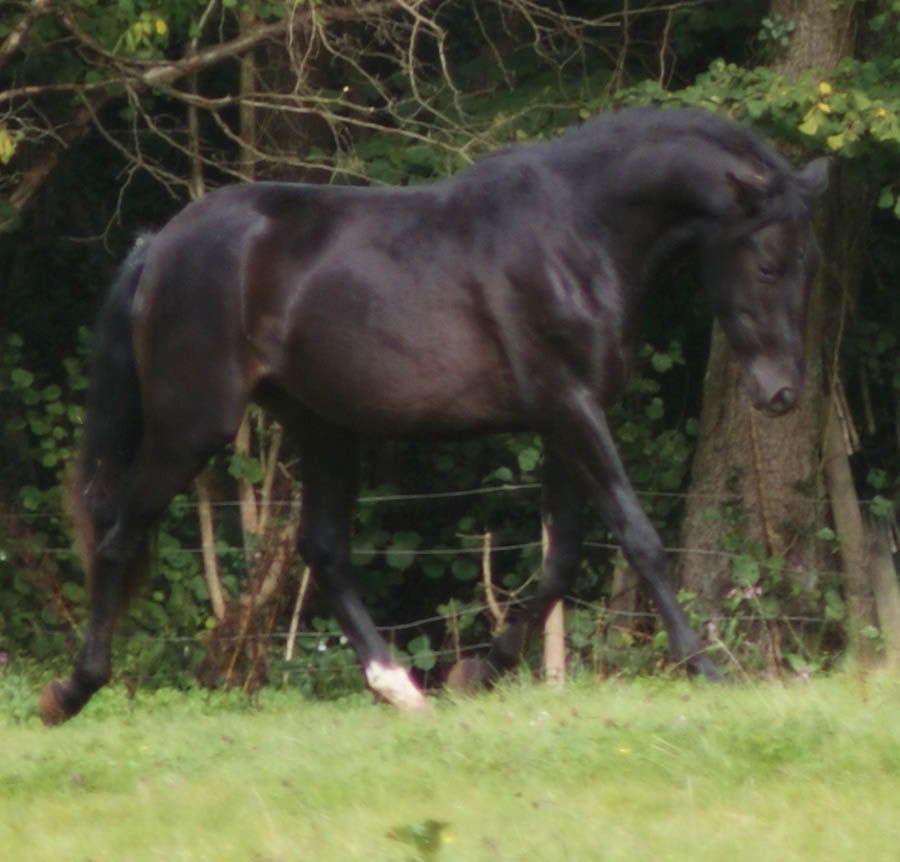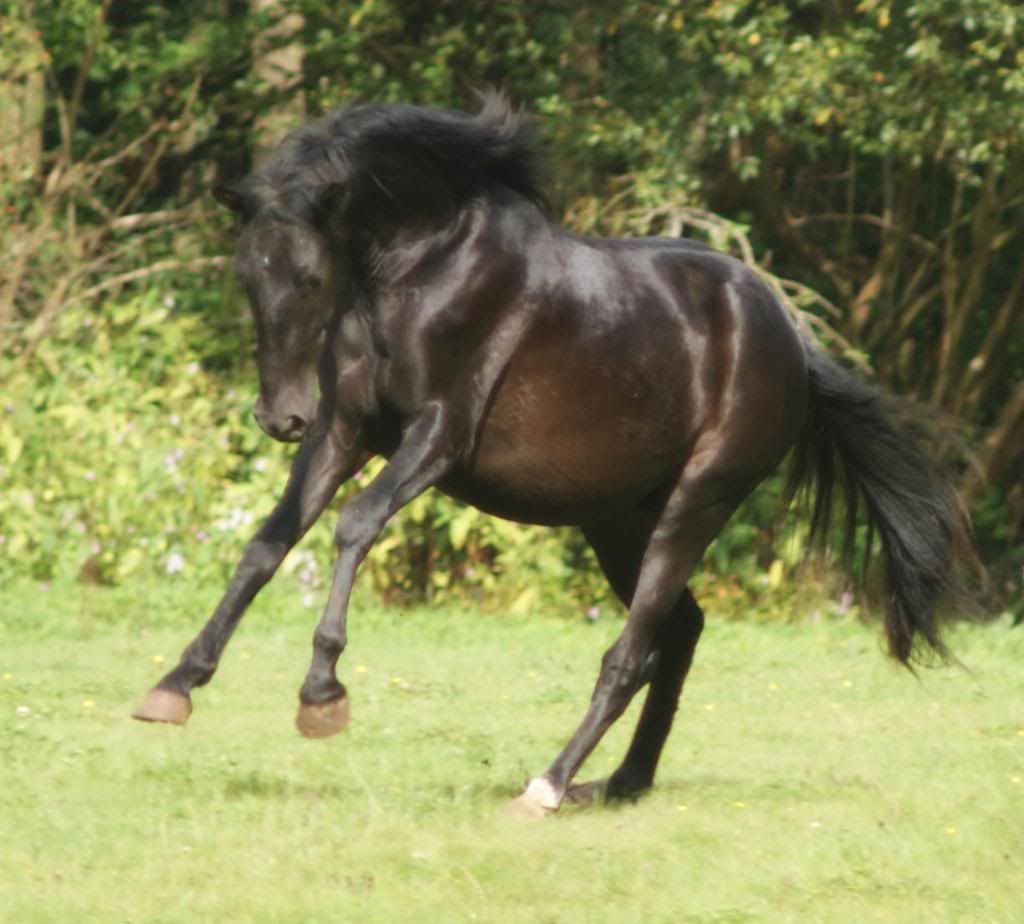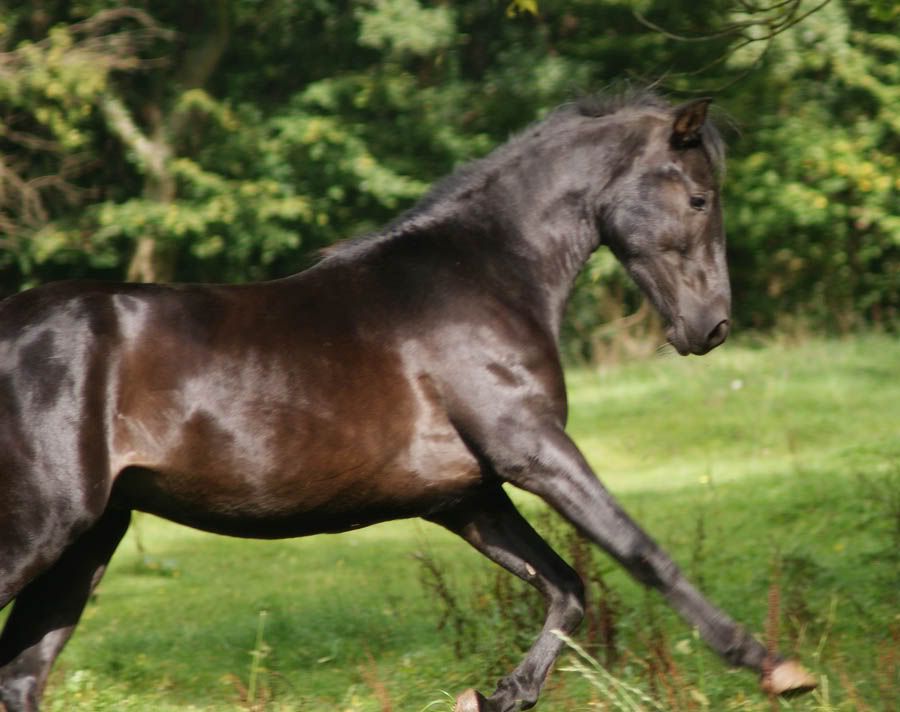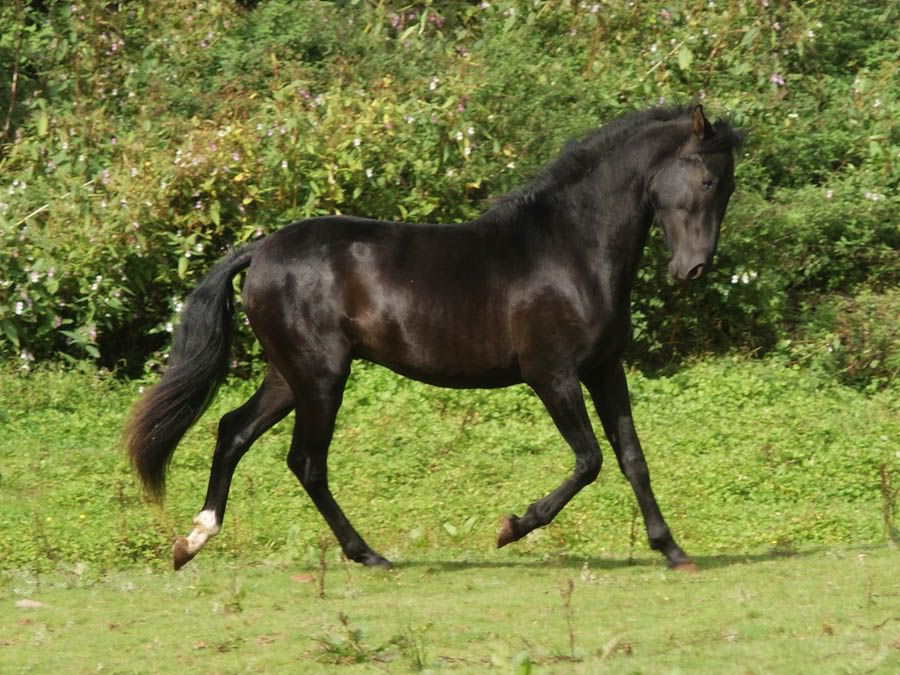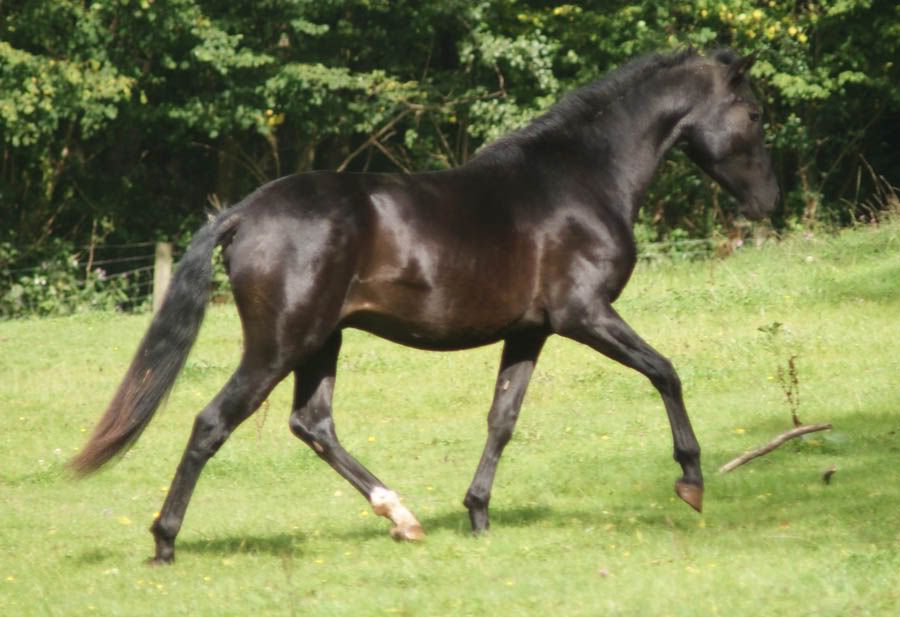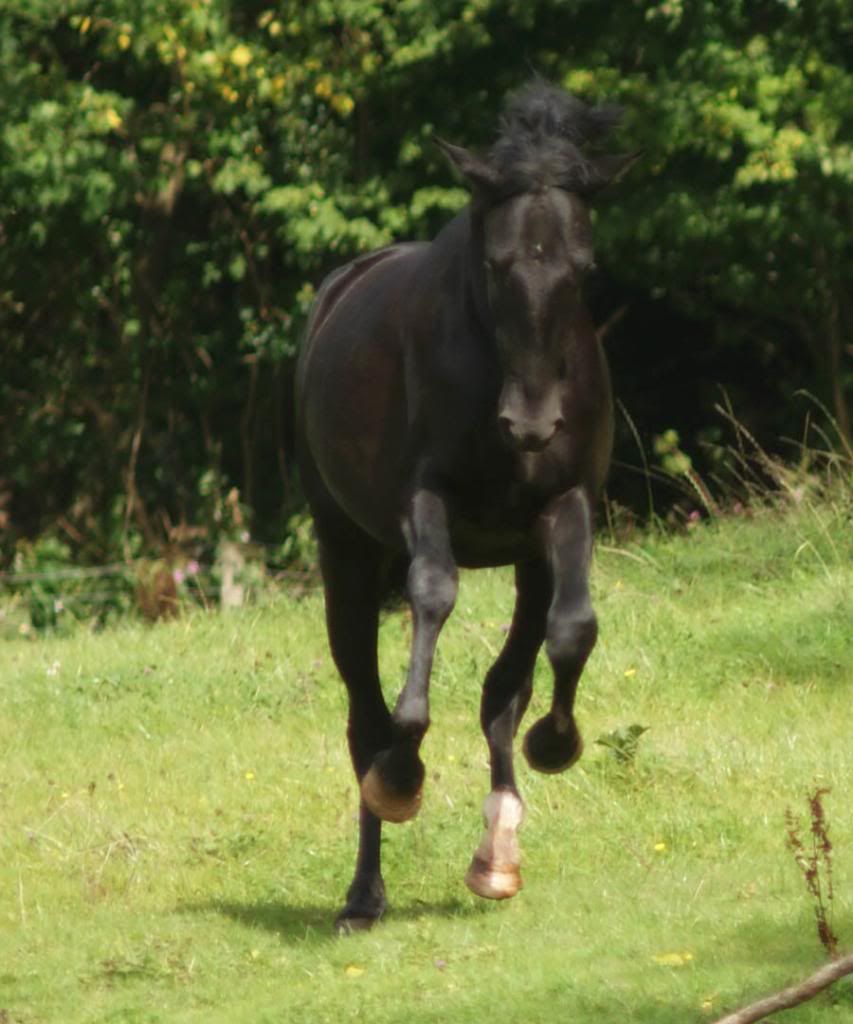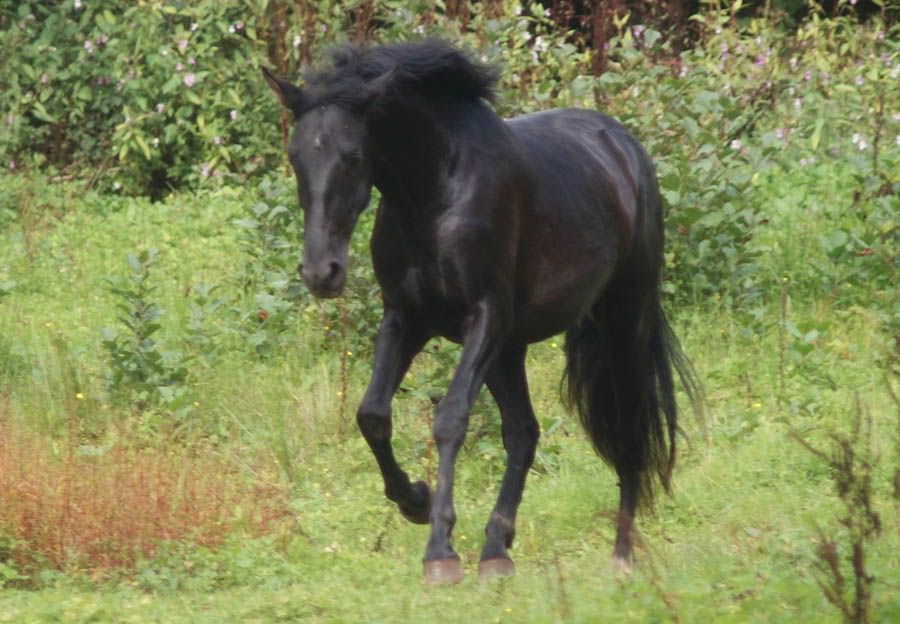 W
O
W

That's all I have to say about this guy. Stunning. His head and neck... drool.
Oh my gosh, he's absolutely beautiful.
---
Mount up and leave your troubles behind on the ground.
CONGRATS!!! As all of your horses, he is gorgeous! Looking forward to hearing about, and seeing more pictures of him!!!
Showing
Join Date: Jun 2011
Location: Cariboo, British Columbia
Posts: 11,951
• Horses:
3
Enjoyed all the pictures. Gorgeous.
Just read the Wiki on Andalusia, they mention horns and warts under the tail, from the pics it looks like he has the horns they describe at the temples, does he have the warts? Really cool horse.