our Rescue Mini
---
she's not starved, if anything she ate to much lol My freind is a farrier, and one of her clients has two mini horses. He has never owned minis before and they were on 24 hour grass. and both blimped up like baloons. He called my friend back being his one mini "Goldie" was "walking tenderly". As some of you may guess. she Founderd. My friend told him that she needs to be taken off grass, or even once she fixes the problem, it will happen again. his responce was that "they are on grass every year and there has never been a problem" (Goldie is only 3) he finally moved them down to a feild where there is very short grass but mostly dirt. he called the vet out and they did some tests and the coffin bone is rotated etc. The owner decided instead of fixing it, he was going to put her down. my friend tried to talk him out of it and his responce was that if she was on a real farm she would have been taken out back and shot. My friend offerd to buy the mini for 200$, he tried to get 800$ out of her but she told him nobody would pay 800% for a founderd, mini. So She got Goldie for 200$. Picked her up yesterday. My friend is going to take the time to fix her poor feet up, and maybe put some driving training on her, and then re-home her to a good home, who is knowlegable in carring for a horse who has founderd before.
So meet "Goldie"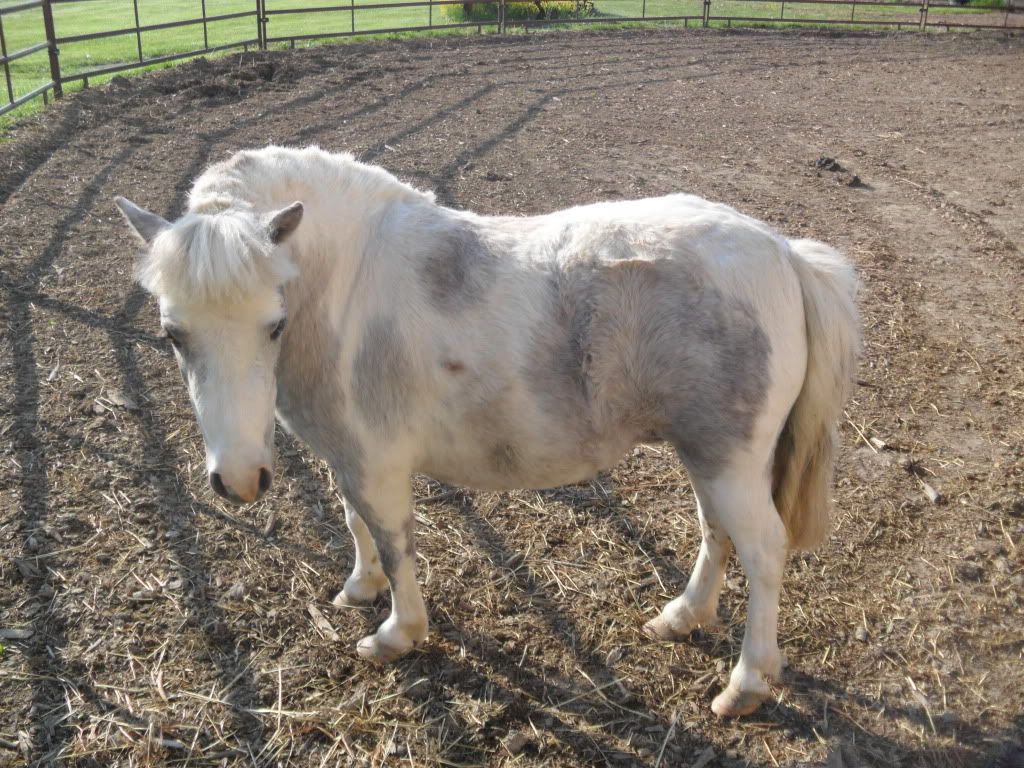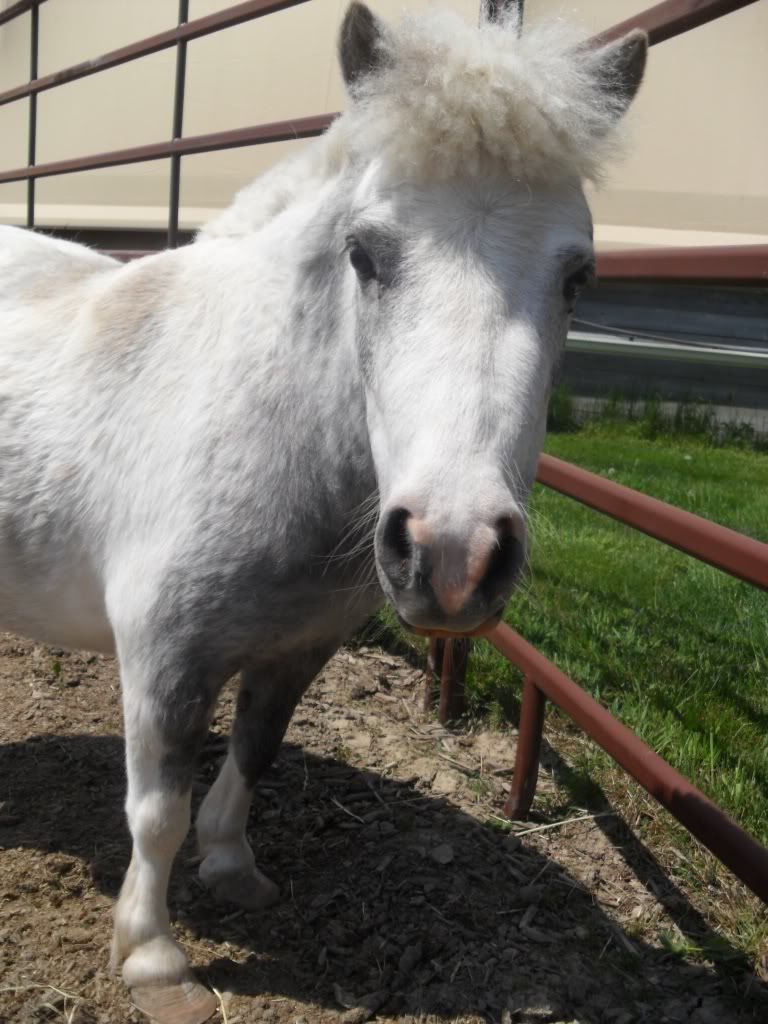 Goldie and my friend/her life saver (though she doesnt know it lol)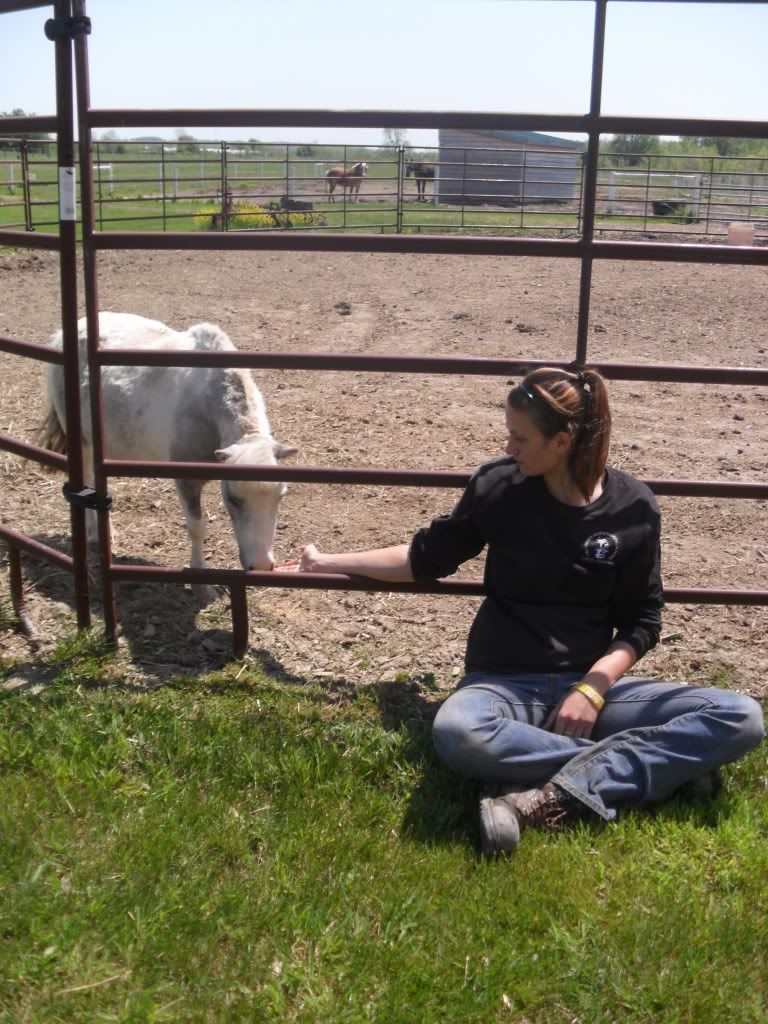 Golding meeting Hudson (my friends 2 year old)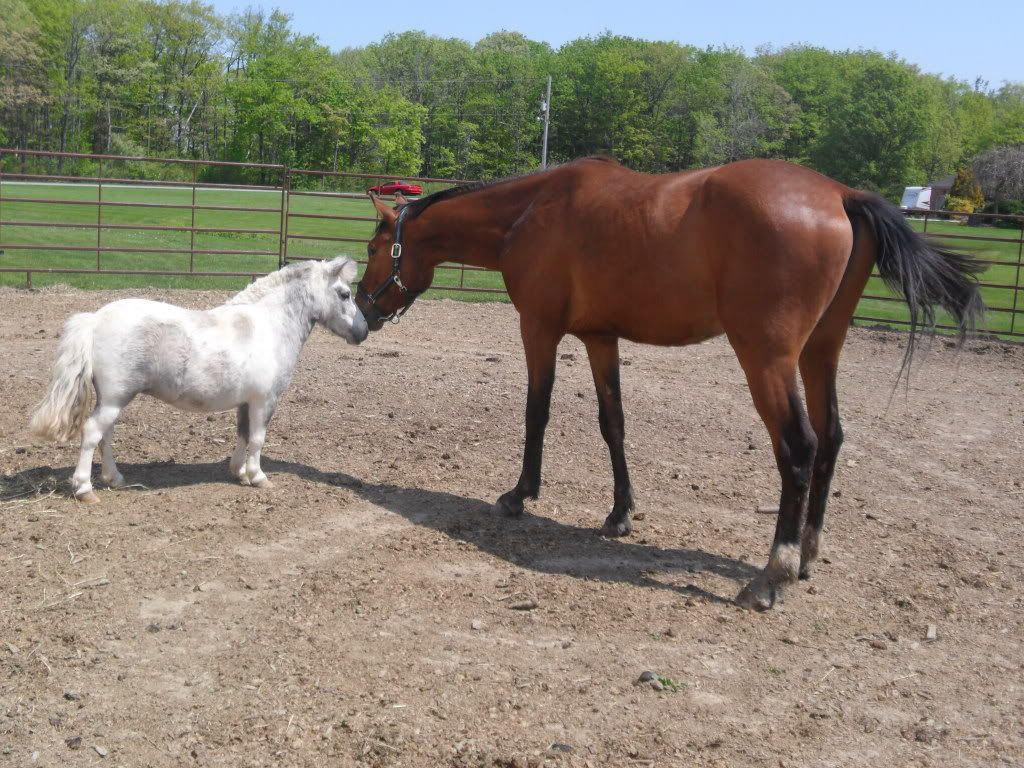 look at the size diffrence teehee
Goldie meeting my horse Cody, through the fence
Goldie showing her attitude and cody... not really careing lol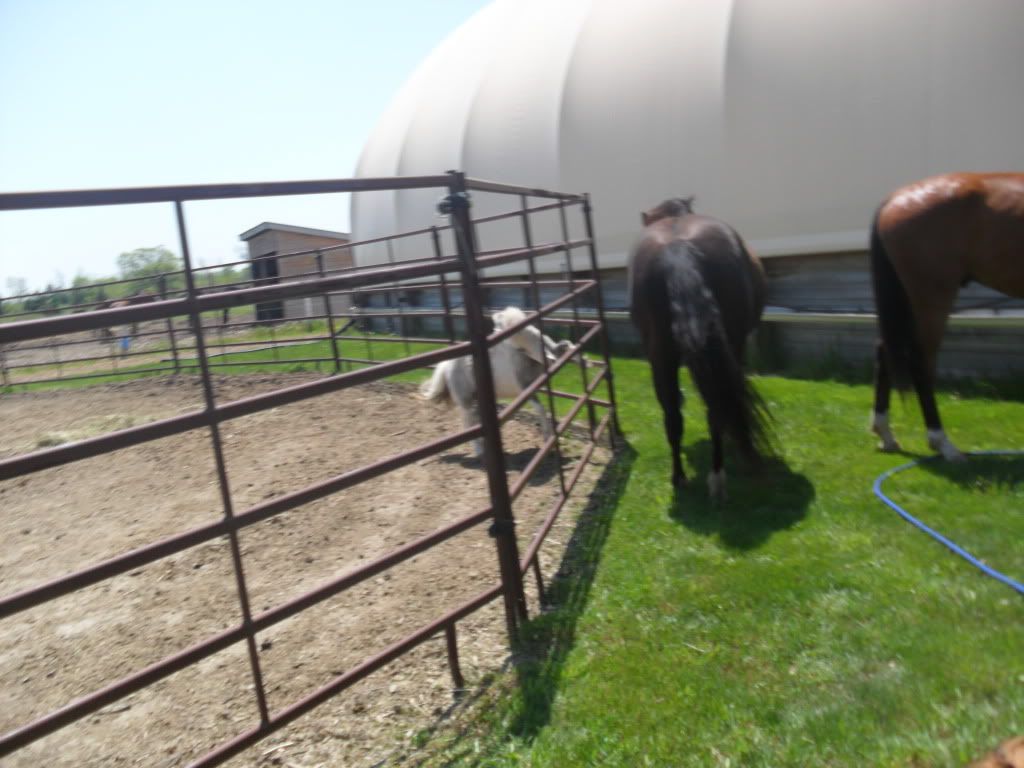 Skip was VERY intreged by our new arrival. he couldnt take his eyes off her. even after everyone else had lost intrest and went back to eating he just stood there, walking, would trot a circle, and come back and watch... probabaly about half an hour or so he did this LOL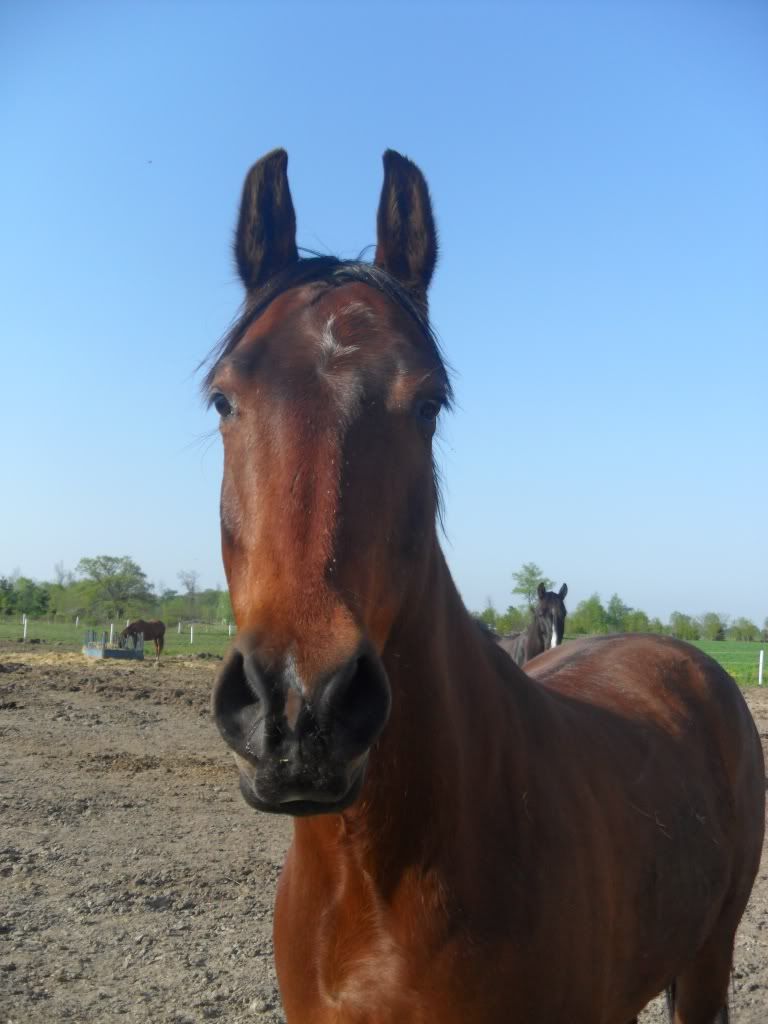 and just cuz its cute, cody having a nice role after his work out, lol shortly followed by him meeting Goldie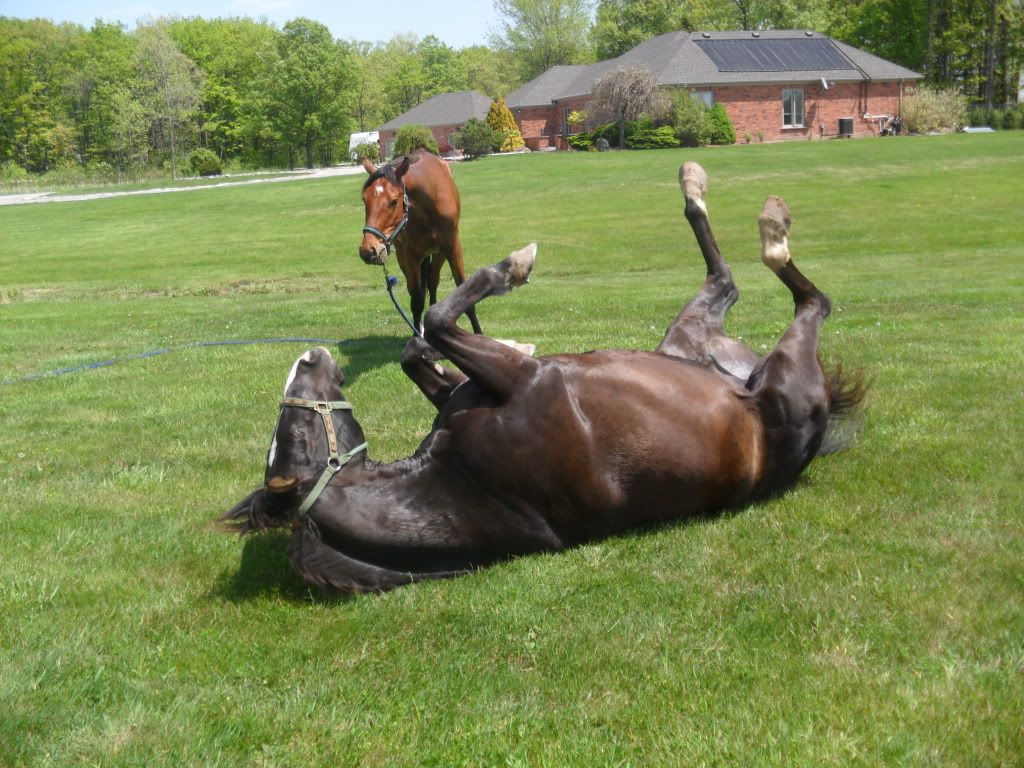 ---
Beauty is not diminished by those who refuse to see, hear,feel or in any way sense it. If you refuse to see beauty its you who is weakened.
Omg she is just adorable!

God bless your friend <3
Posted via Mobile Device
Teen Forum Moderator
Join Date: Dec 2010
Location: South East Texas
Posts: 7,157
• Horses:
2
What a cutie! I hope that you friend realizes that she needs to be very careful though, if she actually wants to train this little girl to drive. Some foundered minis (depending on severity) aren't sound enough to be driven- and it sounds like she foundered pretty badly if the coffin bone was rotated.
---
Everyone in your life is meant to
be in your journey, but not all of
them are meant to stay till the end.
all your horses are adorable. she also needs a trim on her feet too
---
Country Woman