Out for a quiet hack
---
In the UK. Care to join me?
Down the road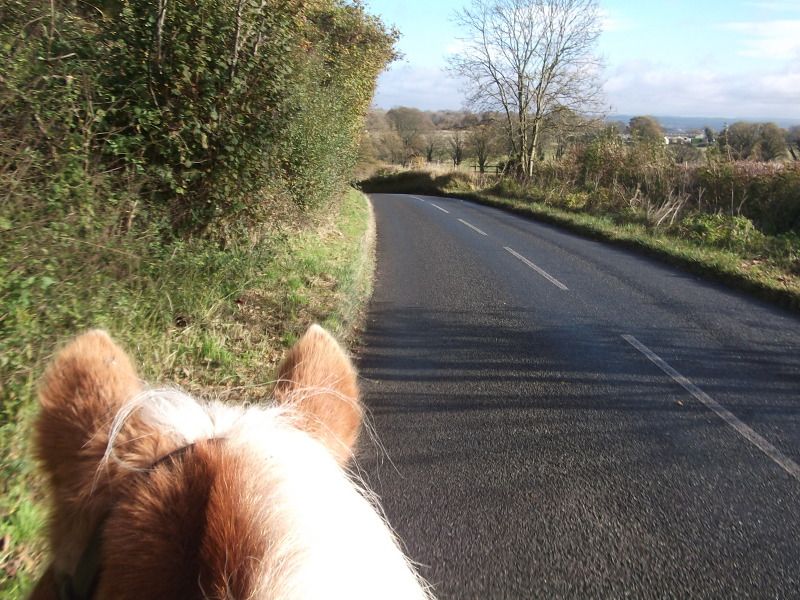 Through someone's garden (it is a bridlepath)
Up the lane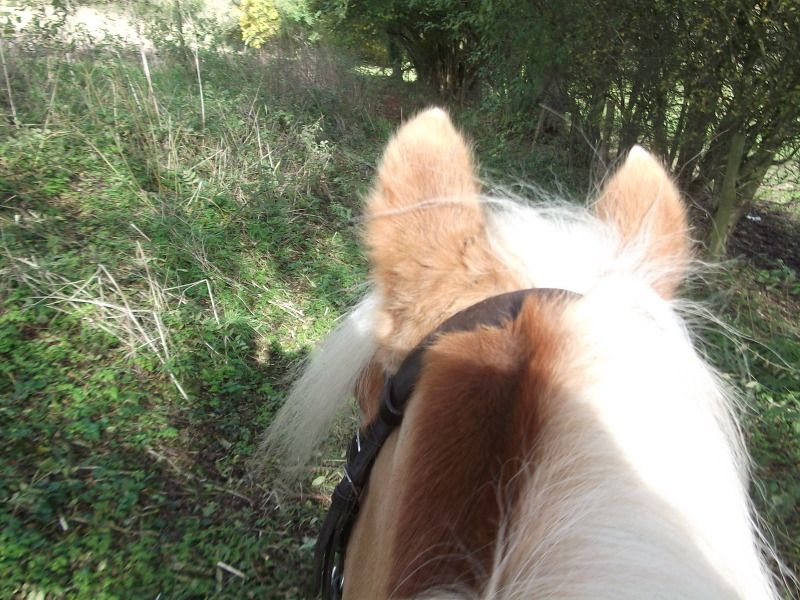 I had planned oncanter up this grass, but the gamekeeper was cutting back the vegetation so had to be on best behaviour and walk.
Onwards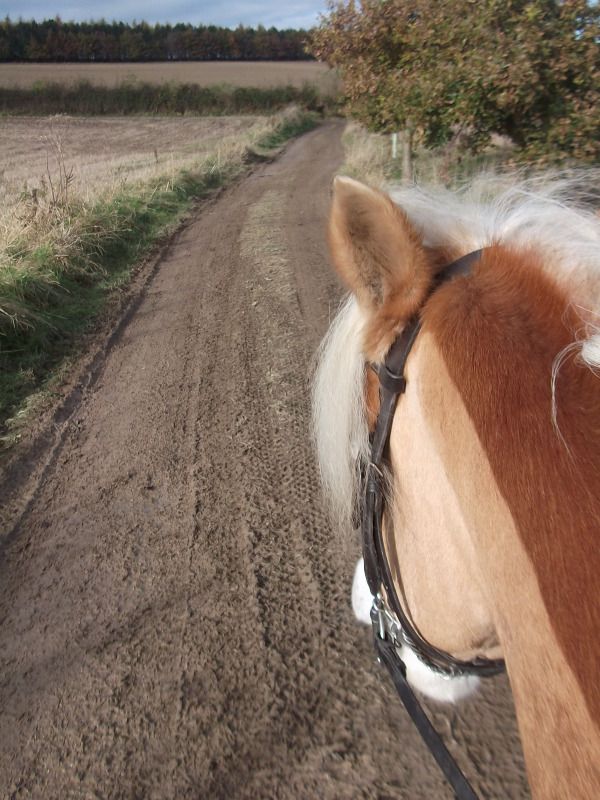 past some hunt jumps (too wet to jump today)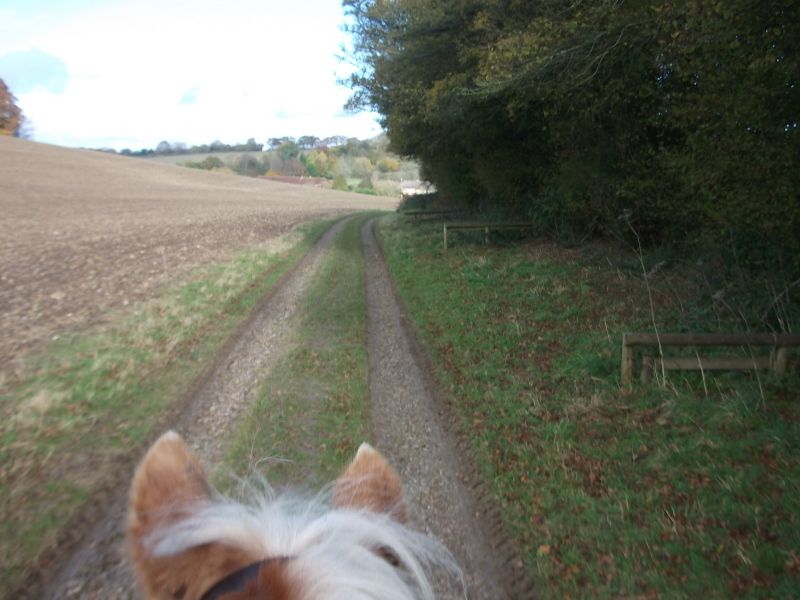 Had a lovely gallop up here
Past a ruined barn,the cropis cover for game birds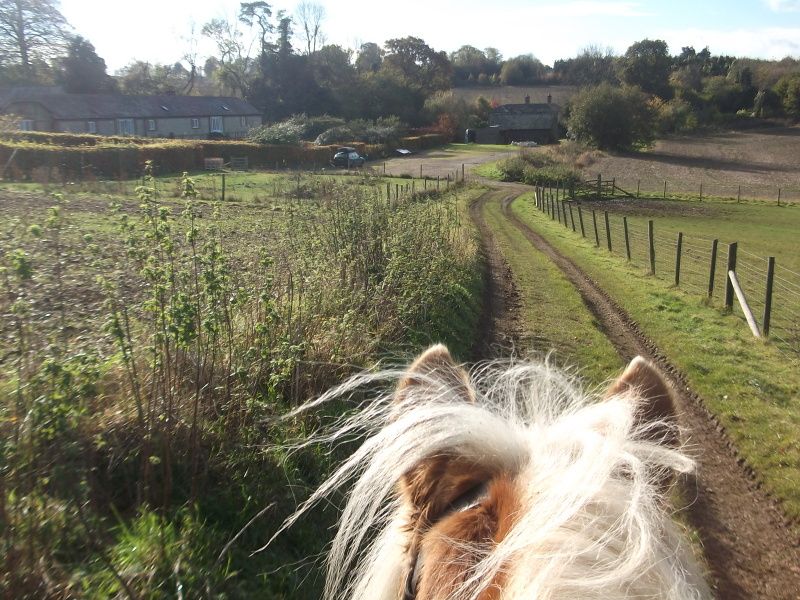 Past "Glamping tents" being taken down for winter.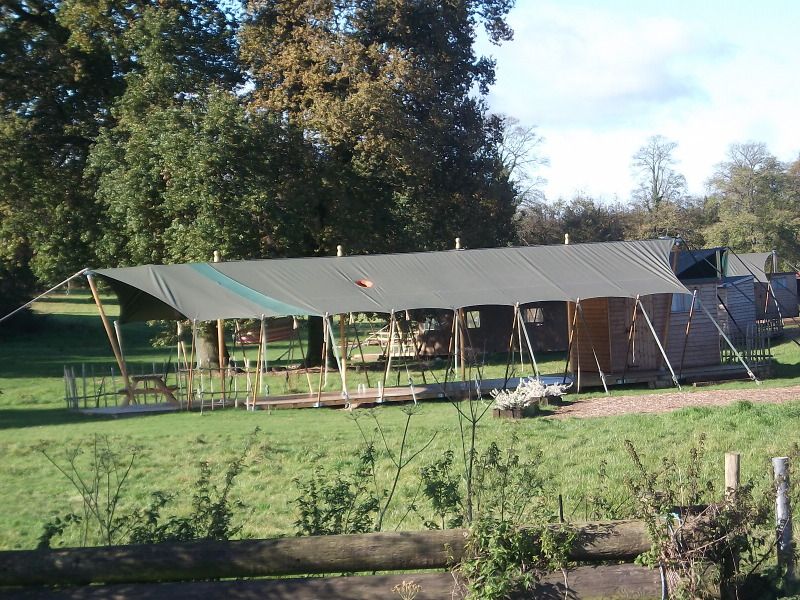 Crops not taken in,cantered the edge of the field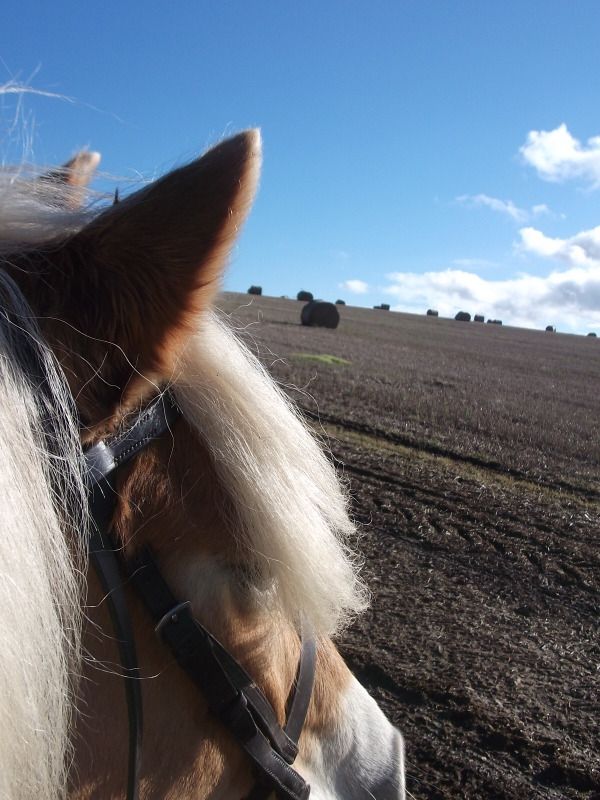 Nearly home...3 more pics to come...
The welcoming committee
"Take my tack off then"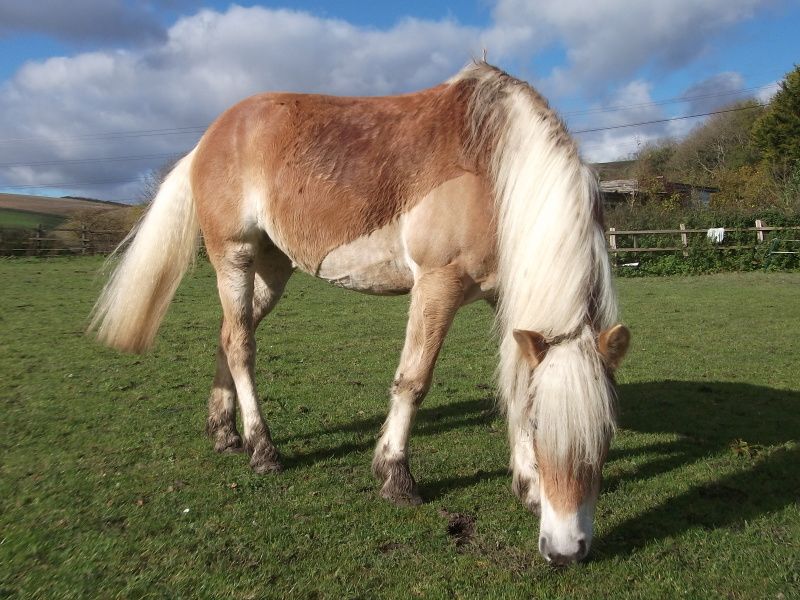 Thank you for coming with us
Very nice photos! It sure it pretty over there.
---
Pssh.I didn't pick up the wrong lead
It's called a counter canter...
...A very advanced maneuver.
Wow! What a scenic trail you have there.
Yes I do want to join you! I have no nice hacking areas or bridlepaths, I have to stick to the roads and everytime I go on them I'm taking a very serious risk :(

What I always laugh at is that it isn't the boyracers who fly past me, its the older gents in the big beamers and mercs. We all think its young lads who pay no notice to us, but its actually the complete opposite.
---
Stop for a minute, open your mind, learn. You may not agree with what I say, I may not agree with what you say but we will both learn something new.
Those were great pictures! Thank you for sharing.
Yearling
Join Date: Sep 2012
Location: Central Western NSW, Australia
Posts: 1,120
• Horses:
4
Totally awesome. I wish there were places like that to ride here in Australia, but I don't think there is... like, anywhere.

My first impression was "ERMAHGERD the fluffy ears!!11!"
Its beautiful over there! and your pony is very cute!
Thank you
It was just a round the block ride, taking about an hour or so, but as I was on my own I had time to take a few photos and it was a gorgeous sunny day
Today we had a dressage lesson so it's nice to have variety, but I do ache a bit.
There's a litt;e bit of video too...I'll find the link
Thank you for inviting us along. It's really beautiful country. only the road part kind of gives me the creeps. But you UK riders are a hardy bunch!