Paddy Cakes
---
Not asking for confirmation, just sharing pictures! :)
So I've taken pictures of my boy over the last few days. He is really getting compliments everywhere we go now. Good manners, shiney coat, and his general condition, which I must say is VERY good (to my inexperienced eyes)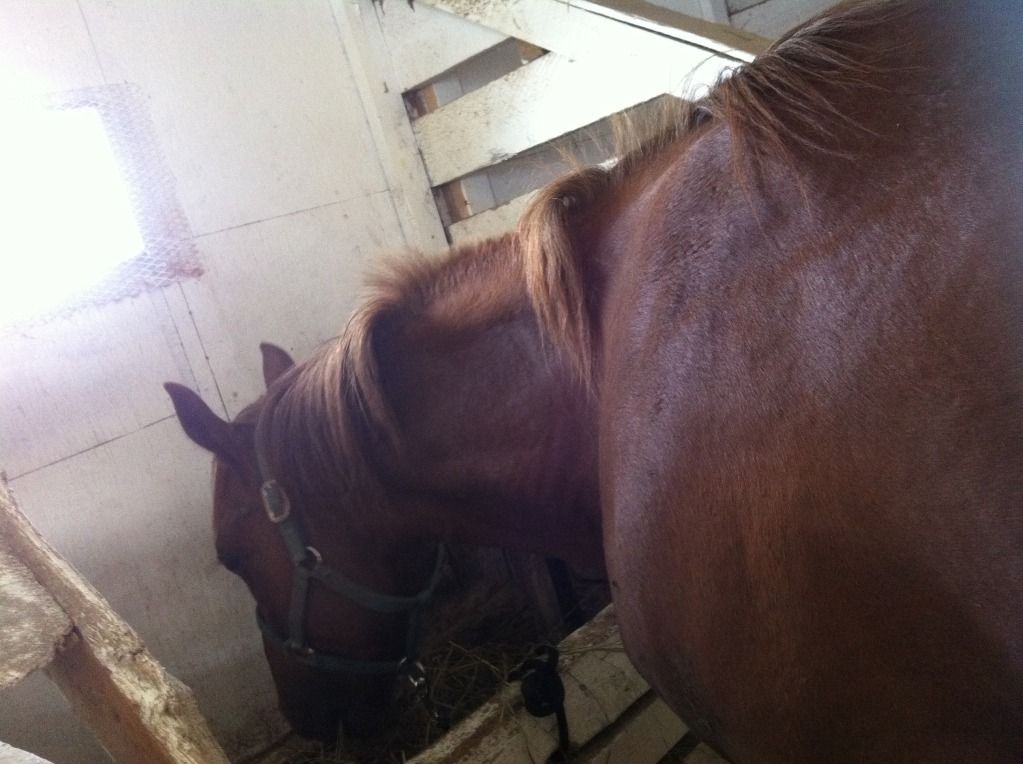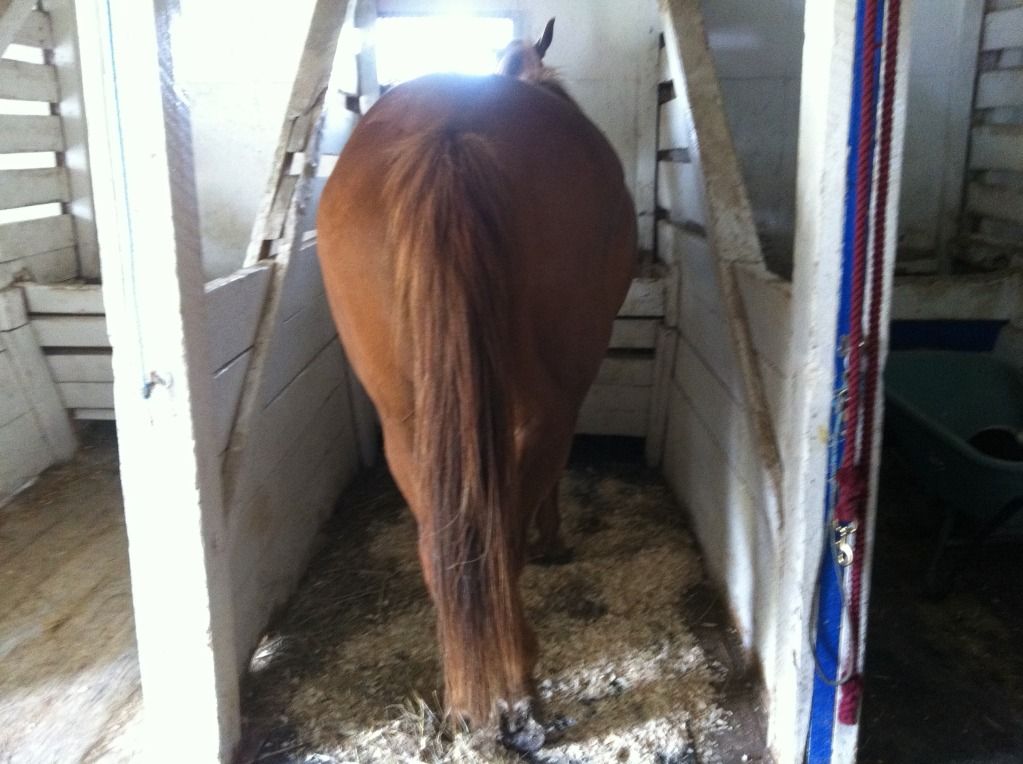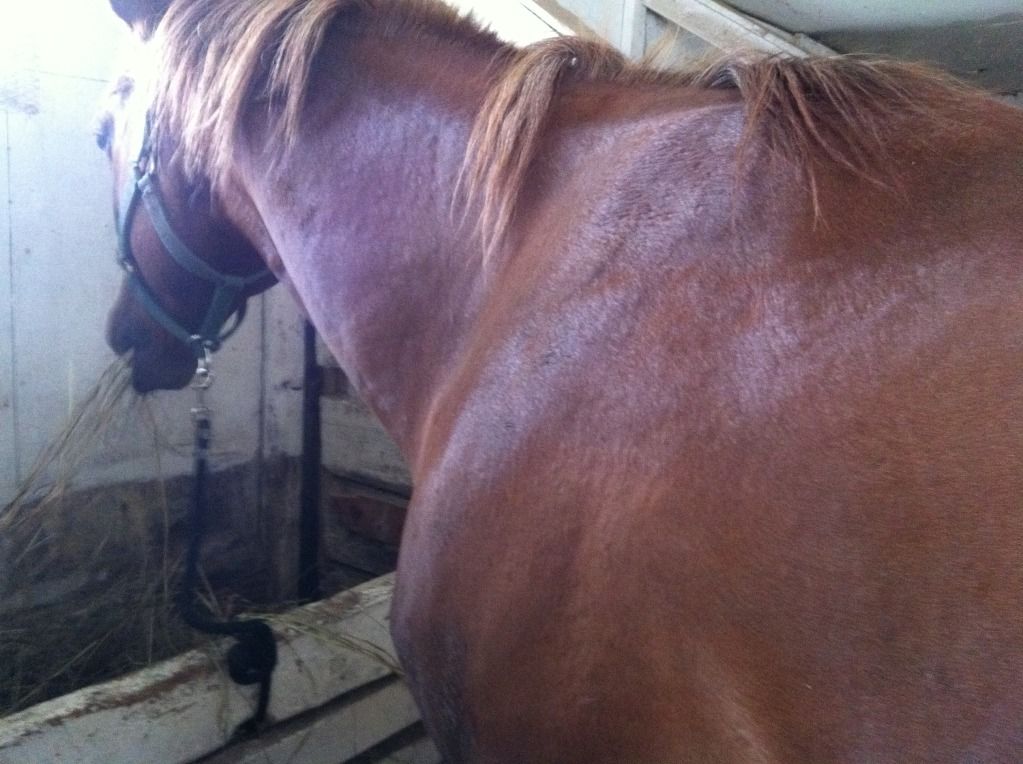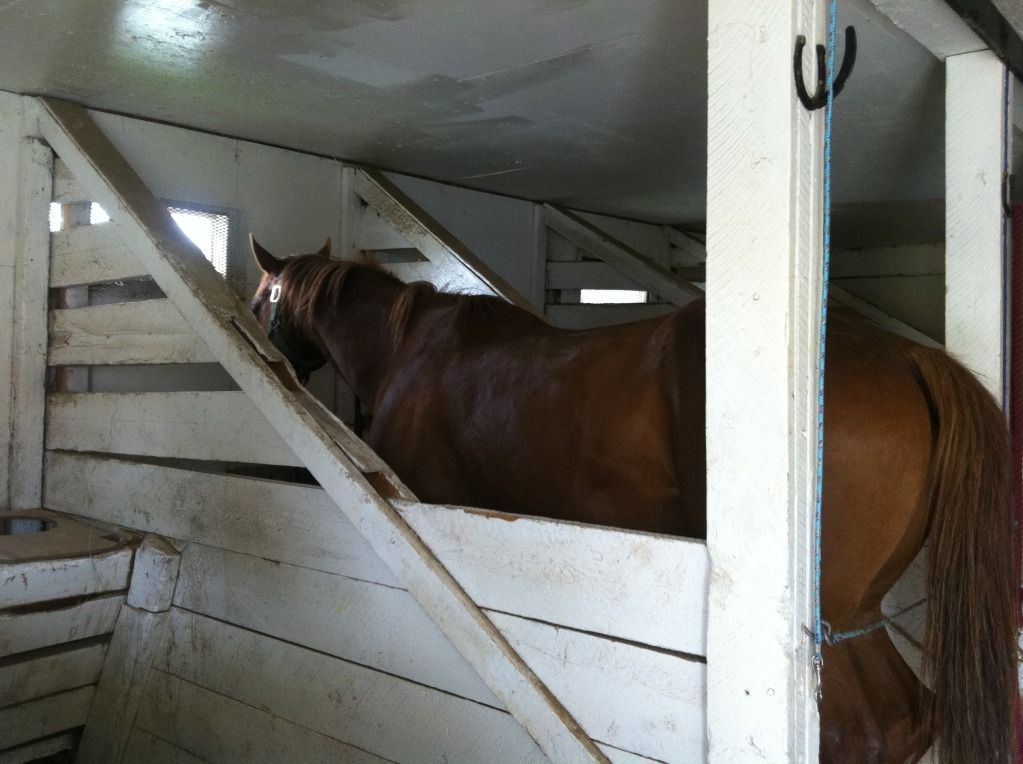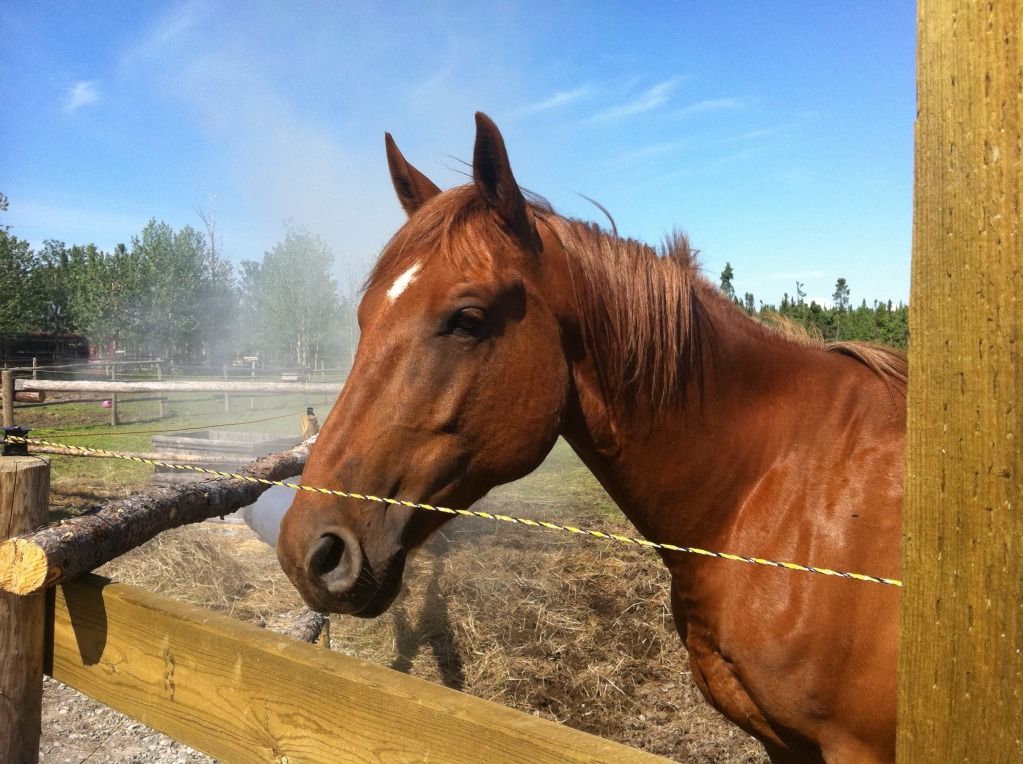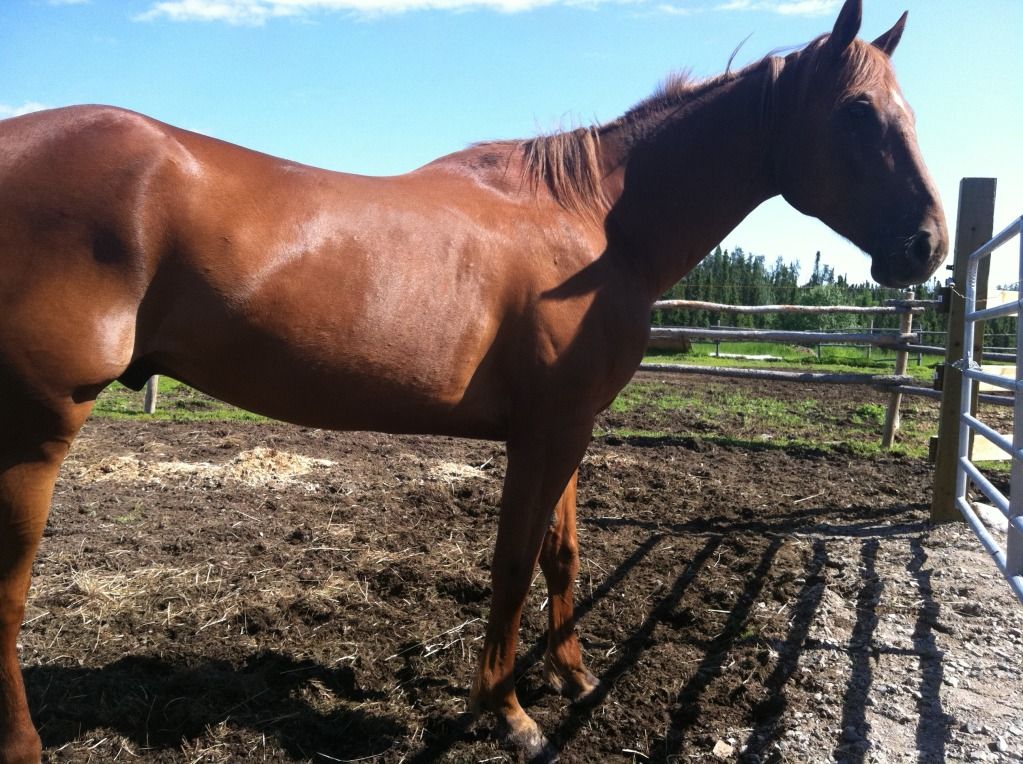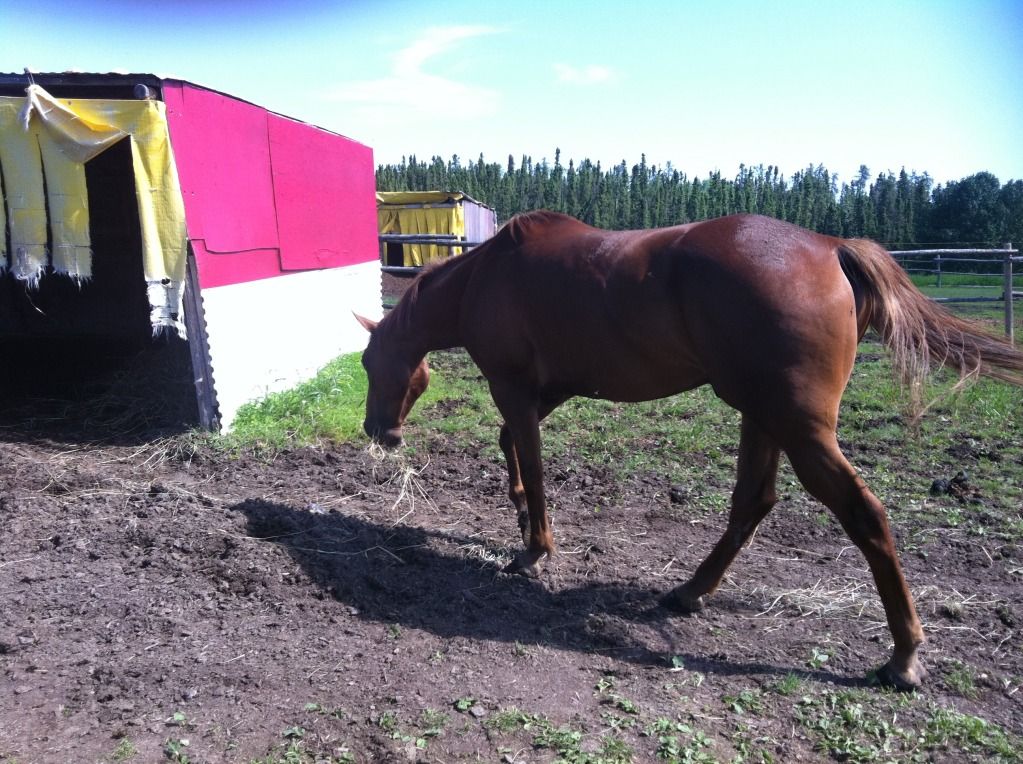 I know he doesnt have the greatest confirmation, but to me he has a great shoulder...... and thats about as far as i get with it lol
He's very handsome :)
---
I whisper to my horse, but he never listens!
Our greatest glory is not in never falling, but in rising every time we fall.
- Confucious
Thank you :)
Posted via Mobile Device
Thank you. He has such soft eyes
Posted via Mobile Device
I am curious about that stall . Is that a place he goes to be fed? it's very narrow, so I wondered what it was for.
The horse is a nice looking fellow, for sure.
Back in NJ in the 80's we boarded in a place that had stalls like that. They were called Straight Stalls.
---
Cocoa - 32 yr old QH, Cherokee - 8 yr old TWH & Toby - 16 yr old QH
R.I.P. Cocoa 4/13/78 - 2/9/11
They are about five feet wide..... not ideal but the only two box stalls are on stand by incase a horse falls sick or injured and needs them. Ideally I would love to have him in a box stall ;/

When/If we make a new shelter for him, it will somehow convert into a box stall and have a tack shed attached..... but first i have to figure that part out lol.
very nice looking horse
I love his color
---
Country Woman


We call them "Tie Stalls" around here :) They are big enough for the horse to lay down if they want, but most just stand. There is a manger in the front, and a water source, usually.
Similar Threads
Thread
Thread Starter
Forum
Replies
Last Post
Paddy

Lindze

Horse Pictures

2

03-26-2012

11:01 PM

Happy St. Paddy's Day

HanginH

General Off Topic Discussion

1

03-18-2012

03:50 AM

Happy St. Paddy's Day

SunnyDraco

Horse Pictures

12

03-17-2012

08:54 PM

Paddy!

thatgirlcaitlin

Horse Pictures

0

06-19-2011

07:44 PM

Cakes!

Lucara

Hobbies

10

01-11-2010

10:30 PM