Painter and I bareback
---
I have a video in the video forum, but here's some pictures. Ignore my horrible EQ (I was focused on him, not me) But feel free to critique his movement. For not being too pleased, I think he looks pretty dang good!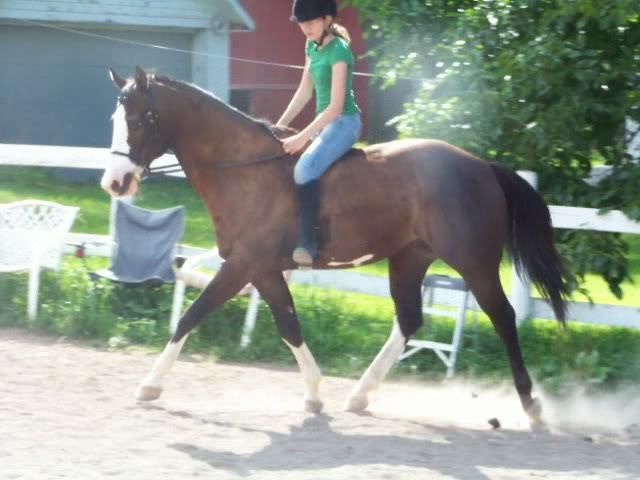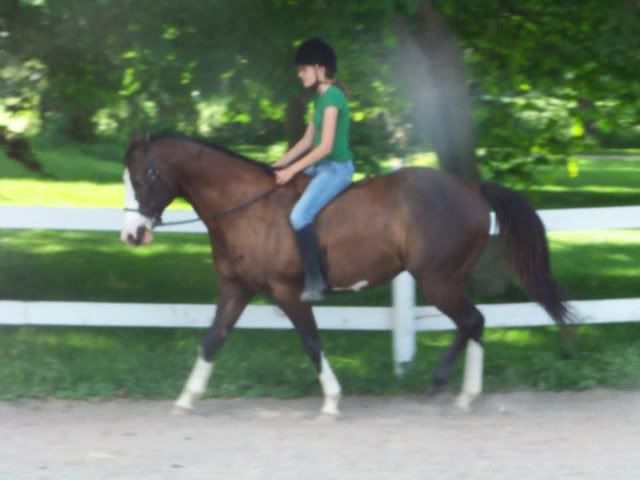 Just chillin
Look at that extension, haha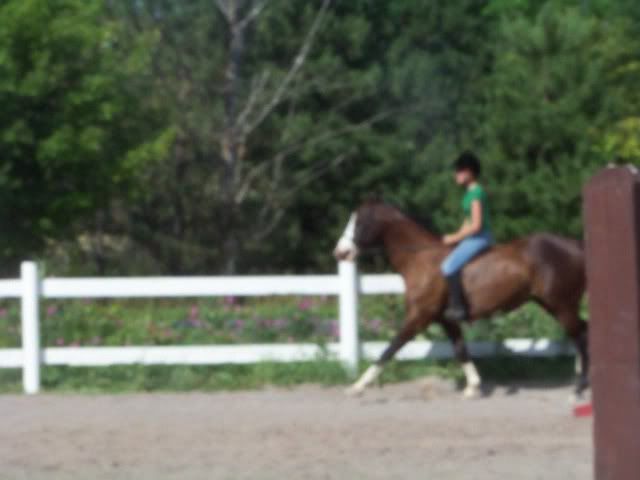 Turn
He is very pretty. He isn't tracking up at all, nor using his hind end - but you both look great.

I wish I could ride Boo bareback............ouch just thinking about it.
---
Yeah, we are working on that u/s. He used to be great about it, but nobody takes lessons on him and he spent a few months getting ridden just by parents once or twice a week. He really back slid with training and I'm trying to bring him back to what he was. Hard without lessons though :-/
I think I'm in love with your horse! He looks like an exact replica of my dream horse!!! Those markings are to die for... yeeeaaahhhh *wipes drool off keyboard*
Thank you
I always think he looks funny standing like in the cross ties, but he is soooo beautiful when he gets going
Similar Threads
Thread
Thread Starter
Forum
Replies
Last Post
Bareback pix!!!

Hoofprints in the Sand

Horse Pictures

33

08-17-2009

02:56 AM

Need Bareback Pad

horseloverd2

Tack and Equipment Classifieds

0

05-08-2009

10:00 AM

Painter Conformation

1dog3cats17rodents

Horse Riding Critique

4

03-09-2009

06:23 AM

Critique Painter and me

1dog3cats17rodents

Horse Riding Critique

7

02-01-2009

12:24 AM

Painter

1dog3cats17rodents

Horse Riding Critique

14

03-15-2008

06:22 PM