Peek-A-Boo
---
My daughter is behind the door and stickin her finger between the doors and Little Man is sticking his tongue through to try and lick her finger. He follows here back and forth across the seam.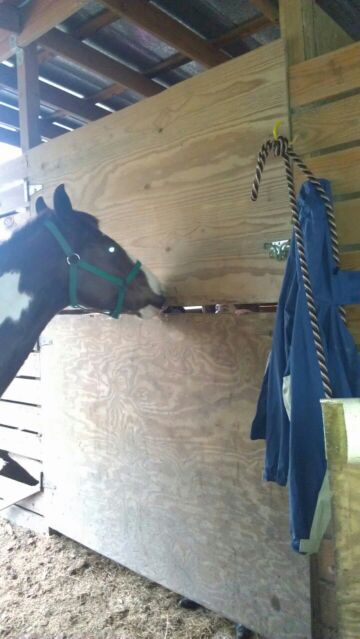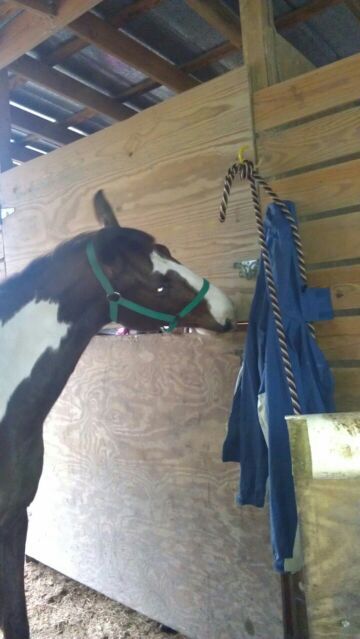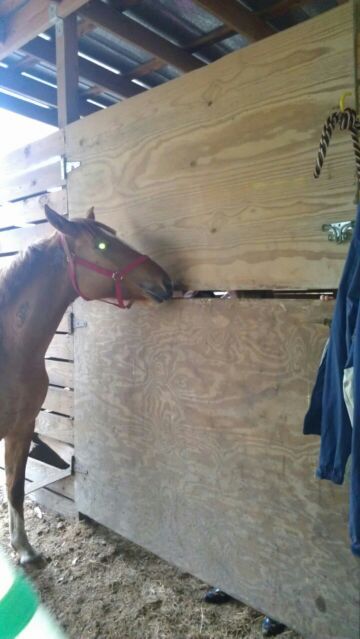 He would then try to stick his head under the door to get at her feet. He is in a very playful mood as usual.
LOL Roadyy that is Cute I love a playful pony
---
Don't Flatter yourself Cowboy I was looking at your Horse

LORI

I guess I should have noted that last picture is Sugar,3yr old lineback Dun, getting involved...I just looked at the pic and couldn't figure out why the color looked wrong...DOH! I didn't even notice the different colored halter...Geesh...

My wife sent me the pics to my phone and I loaded them to pc.. She didn't mention Sugar getting in on the action..
I noticed ;) they are Both Cute!
---
Don't Flatter yourself Cowboy I was looking at your Horse

LORI

When she called me telling me about what was going on, she only mentioned Little Man.. I asked her to send me pics to share with you all and had tunnel vision just downloading and posting.
When I got the notification of Thyme liking it I came to it and noticed the color on the neck was wrong then realized the blaze and solid color. I didn't really look over the pics when loading them up, lol just assumed they were of LM.
I learned another valuable lesson about the wife during this...lol I'll not get myself in trouble by posting what I think I learned...