Foal
Join Date: Aug 2010
Location: Vancouver Island, B.C., Canada
Posts: 223
• Horses:
4
Here's my handsome little stallions "perfect" headshot.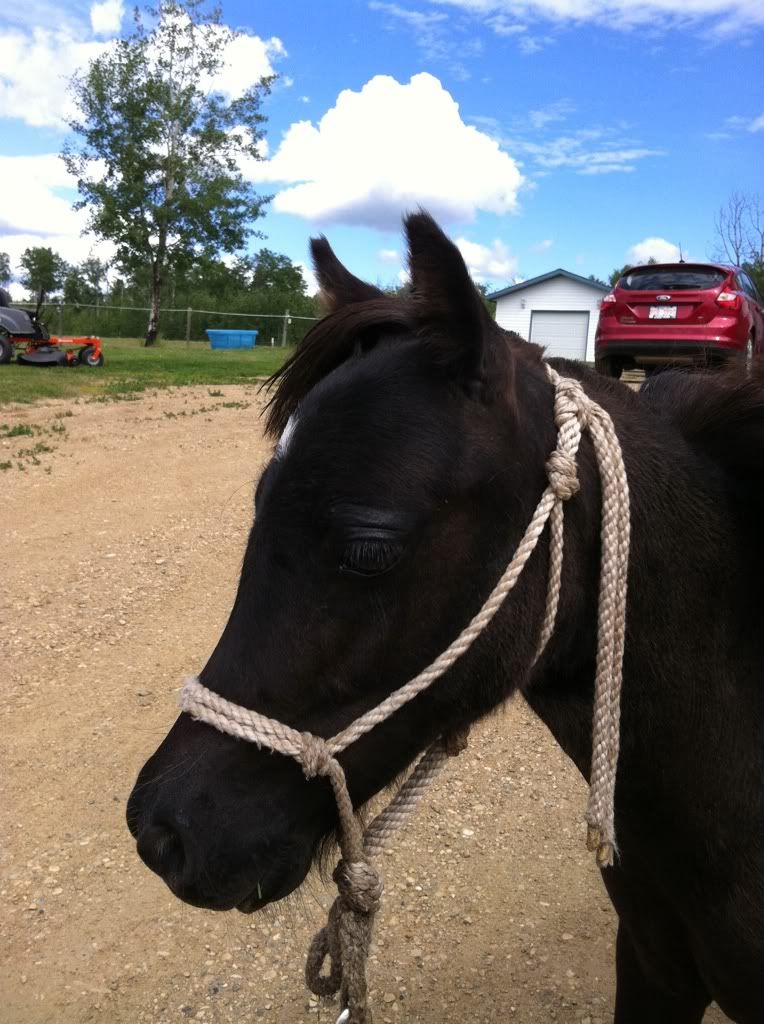 The things I like in a nice headshot are
- correct exposure
- neutral background
- good focus
and of course, a cute horse / expression
Here are some of my favorite headshots of Leo, with a desciption what I'd like to change for them to be "perfect" :)
Like the facial expression, but it's a little bit overexposed and I wish the windbreaker wasn't in the background
Probably my very favorites of him. Nice soft light, nice attentive expression. Get rid of the pipe fencing in the background and maybe the halter and this would be pretty close to "perfect" for me.
Light bit too hard, but still love the picture
Almost not enough light anymore (it was evening), and again, wish there wasn't the stuff in the background.
Same light as before (almost not enough), background is good, angle is slightly "off" for a classic shot, but the clover makes him look goofy anyways, so it's ok.
All so beautiful Here's one of the boys....
That is quite the mane QtrBel!
Too this photo of my gelding when I first bought him a month ago..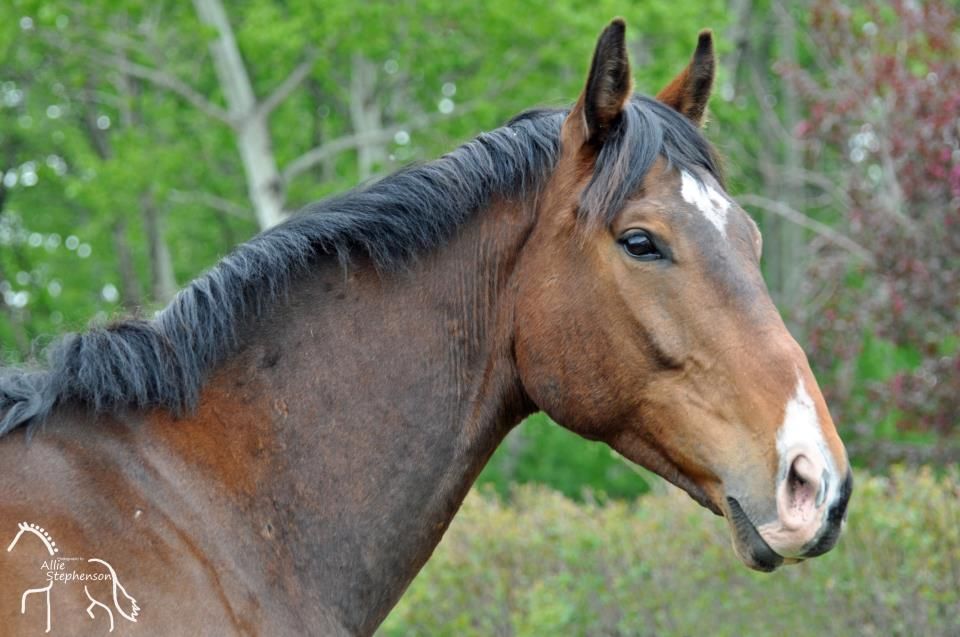 ---
The lovely images above provided by CVLC Photography cvlphotography.com
Gorgeous horses!!!
Oh wait here is an actual head shot. I forgot about this one!
Ricoo.jpg
---


"Boot, saddle, to horse, and away!"-Robert Browning
How fun to see everyones lovely horses. I'm terrrible w/a camera, but I keep trying. Bought a nice digital camera last year,but not too good at using it & terrible at figuring out how to get one published-LOL!
Quote:
The first 4 are of my horse is Cowboy. I couldn't choose so I just uploaded them all haha.

Then it's Pizzaz, Checkers, Petey the mule, Dominique the donkey <3 and Classy :)
I love that Zebra halter!!!!!