Everyone's headshots are BEAUTIFUL! I love headshots, to me they actually do show a lot about a horse.
---
~ Hope is never light years away ~
The first pic is of myself and my 8yr. old quarterhorse mare - Dandy's Lil Jewel (Dandy) and the second set of photos is my Morgan/TB 3yr. old gelding - One Sensational Figure (Pistol).
Whoops! Wrong end...my bad...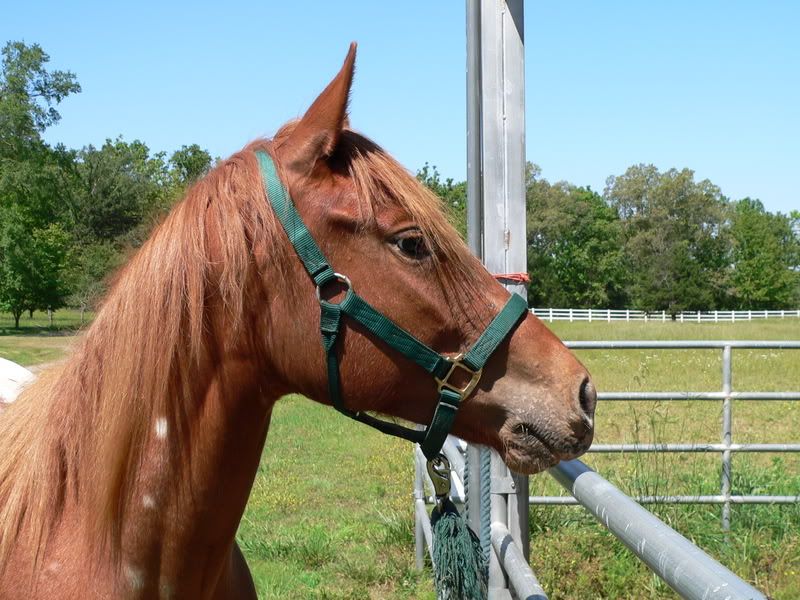 I found a few more Rodeo headshots....sorry about the Rodeo overload, lol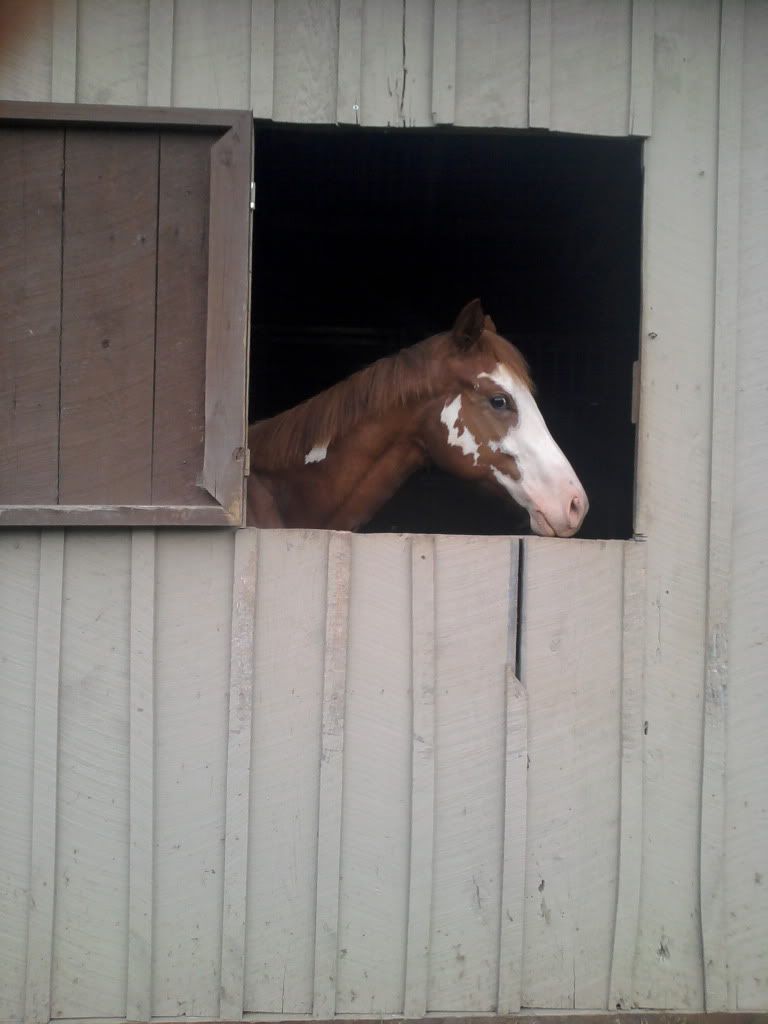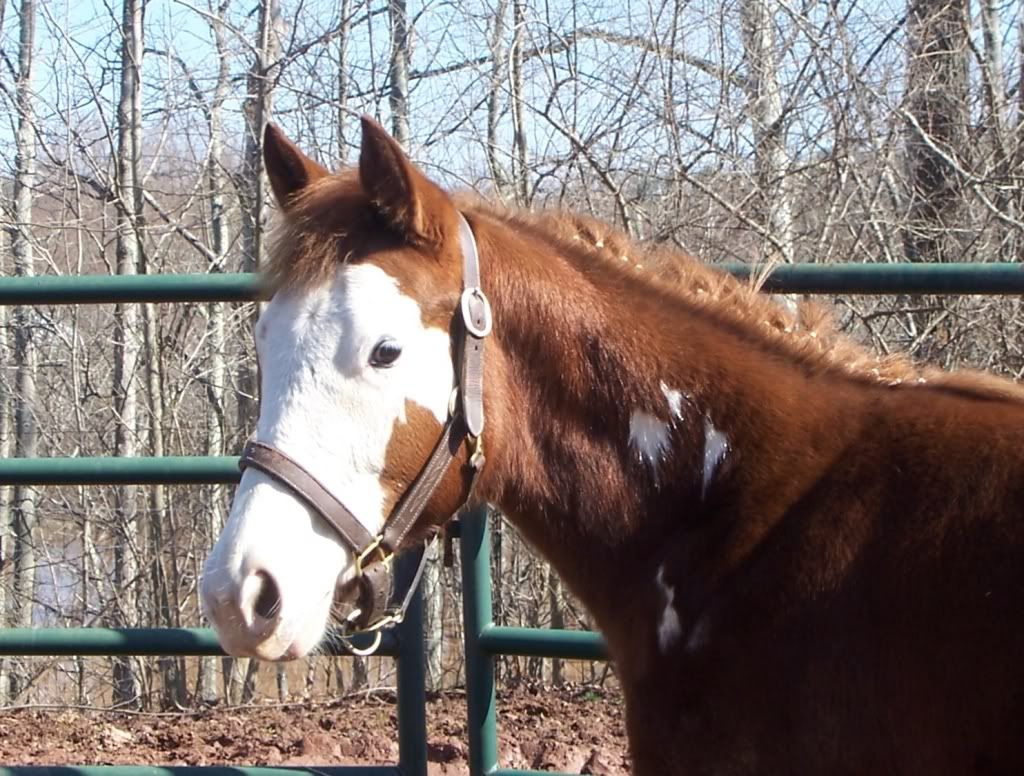 Sorry about the Rodeo explosion!! LOL
Faceman - That is one funny photo of your horse (the butt shot) and one very persistent horse, trying any way he can to get a bit of green grass - Thank you for the laugh.

Also everyones horses are just gorgeous!!
Sky during the winter when he was first mine.. he looks like such a wild thing with all of his fuzz :P
I will get an updated headshot soon!
It won't let me edit...
i dont know about perfect, but i love this one i took of Chance yesterday
---
Last edited by KawaiiCharlie; 09-08-2011 at

02:14 PM

.
not perfect but i love this shot
---
just a small town girl with a big town dream :]
This is Solei's goofy face - taken a few years ago..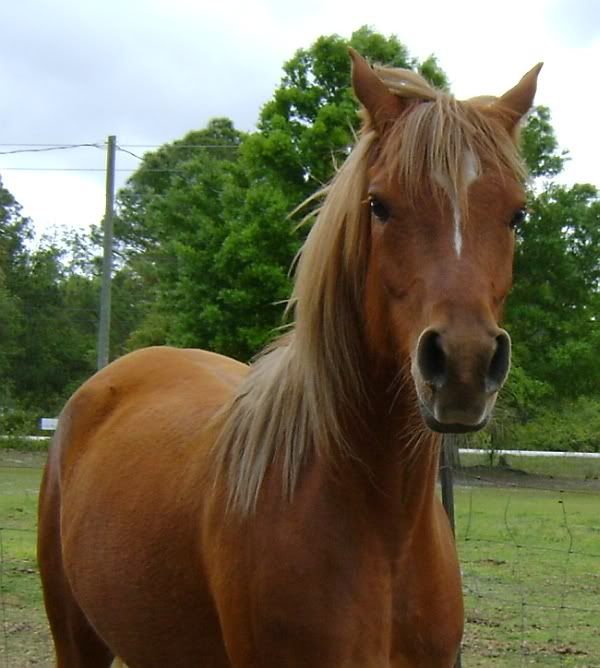 ---
For those who don't like me-- it's mind over matter; I don't mind - - and you don't matter.
www.obsidianarabians.com