omg thats soooo good!!! Its deff better then mine!!!
Ok sorry it took so long to reply I just got home. Sonny, I Love it! It is great! very good. And to blumagic I am not sure how to do two pics :( I will try and find out. You guys are great! keep em comin.
O and to everyone I forgot my old pasword
so I am now myboydoc instead of myboydoc26 so yes I am the same person. Everything is the same except for the 26. Thanks
I did this one in 15 mins.
I'll make a better one later...
My entires: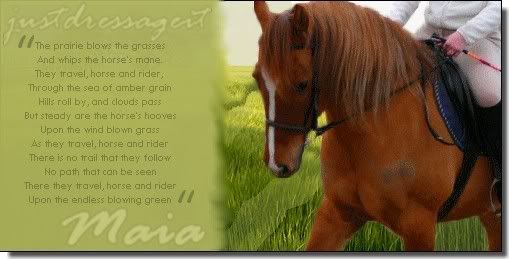 ---
The lovely images above provided by CVLC Photography cvlphotography.com
Supermane- I love it! I think it is very good for 15 min. I can't wait to see your other one!
I bet it will be great.
JDI- Those are amazing! You did a great job!
those are really good you guys!
Quote:
Originally Posted by HorsesAreForever
those are really good you guys!
I know.
Sonny's was really good I think. I can't wait till more come in. :)
Wow, very nice job, everyone! :)
---
Ride more, worry less.
Anyone else have some artistic talent in need of showing?