Photo documentary of gentling my 4 yr old wild mustang
---
I bought a Canon Rebel T3i the day before I went to adopt Sam Elliot so I could record his journey of becoming a gentle, willing partner. Sam is a 4 year old gelding who was rounded up in the Buffalo Hills HMA in Nevada when he was 2 years old. I adopted him on June 15, 2011 and he has been a blessing since day one. I have still head over heels for this boy and am excited to spend the next 30 or so years with him!
I thought I would share some info about where Sam was rounded up for anyone who is interested in knowing;)
Buffalo Hills HMA
This 132,000-acre basaltic plateau is dominated by large, rugged, rocky canyons. Elevations range from 3,800 to 6,800 feet. Genetic sampling of this herd indicates genetic variation is high, but these herds still maintain the genetic makeup most associated with the early settlement era. Recent genetic assessment indicates the Gaited North American Breeds (Morgan, American Saddlebred, Tennessee Walker, and Standardbred) are the group that contributed most to the origins of this herd. Horse colors are predominately bay, sorrel, brown and black. Other coat colors and white markings are uncommon. The AML range is 188 to 314 head.
"According to Glenna Eckel, WHB Specialist, One of the first large scale horse-raising operations in Northwest Nevada was in the Smoke Creek Desert, which lies at the foot of the Buffalo Hills Range, with Gerlach, Nevada at its northernmost tip. In the early 1860's, 500 Spanish Barbs were purchased in San Diego for 50 cents per head and driven to the Smoke Creek Desert, where they were released. Recent genetic assessment indicates that the gaited North American breeds (Morgan, Saddlebred, Rocky Mountain Horse, Tennessee Walker, and Standardbred) are the group that is most closely related to today's herds in this area."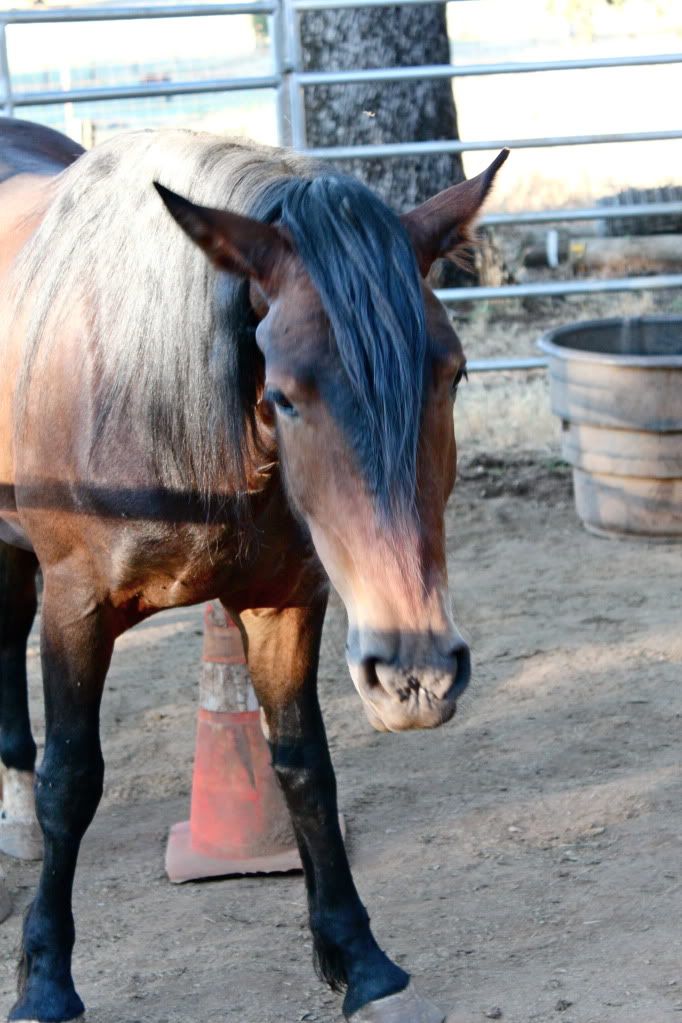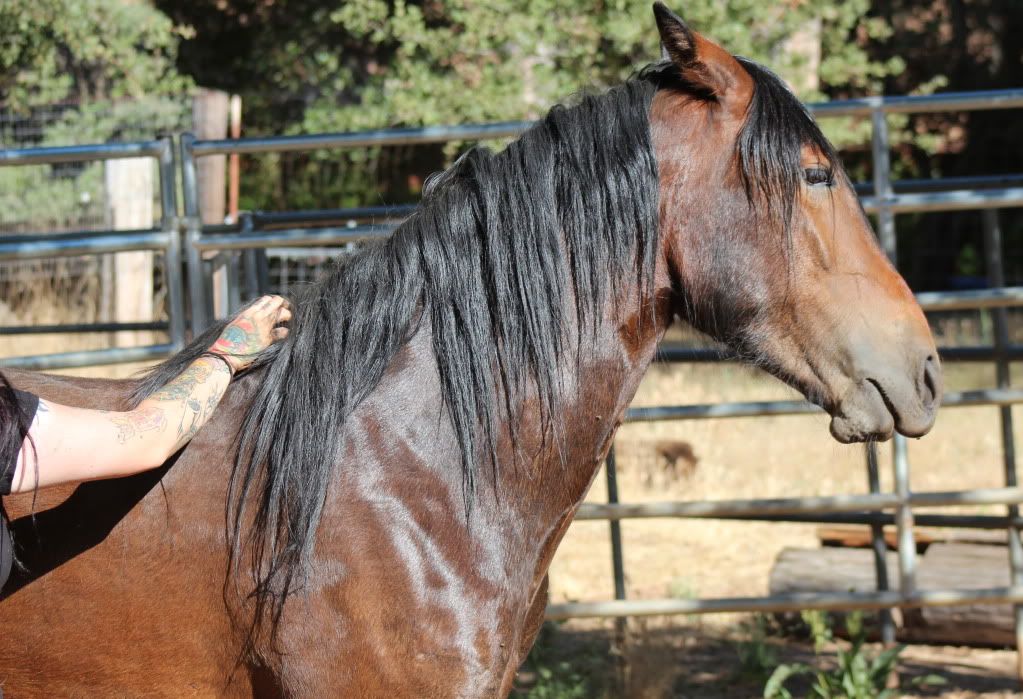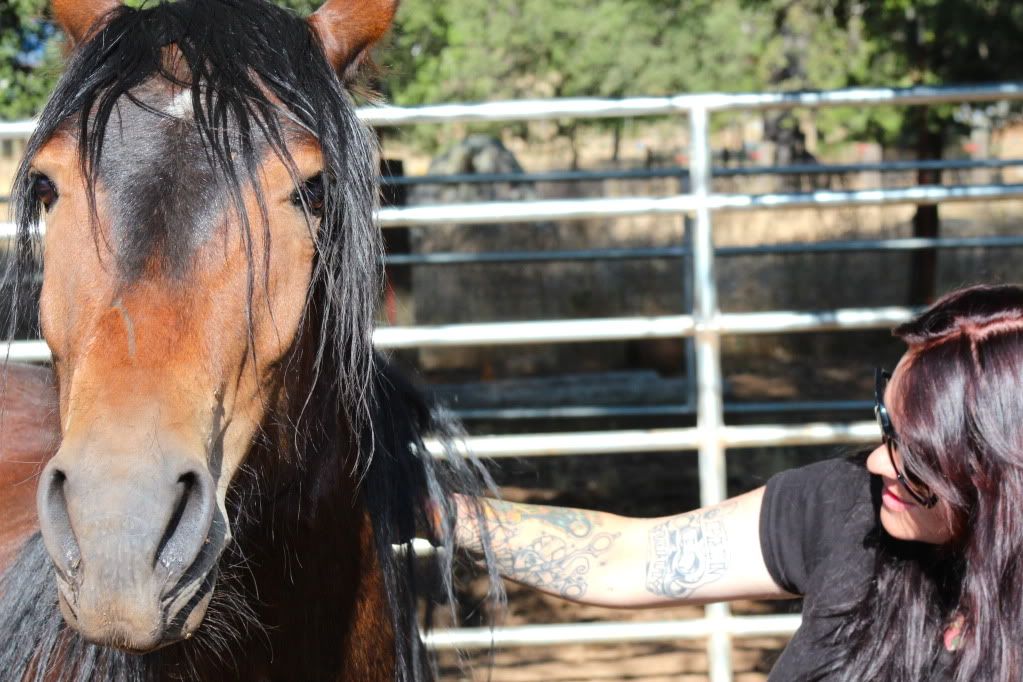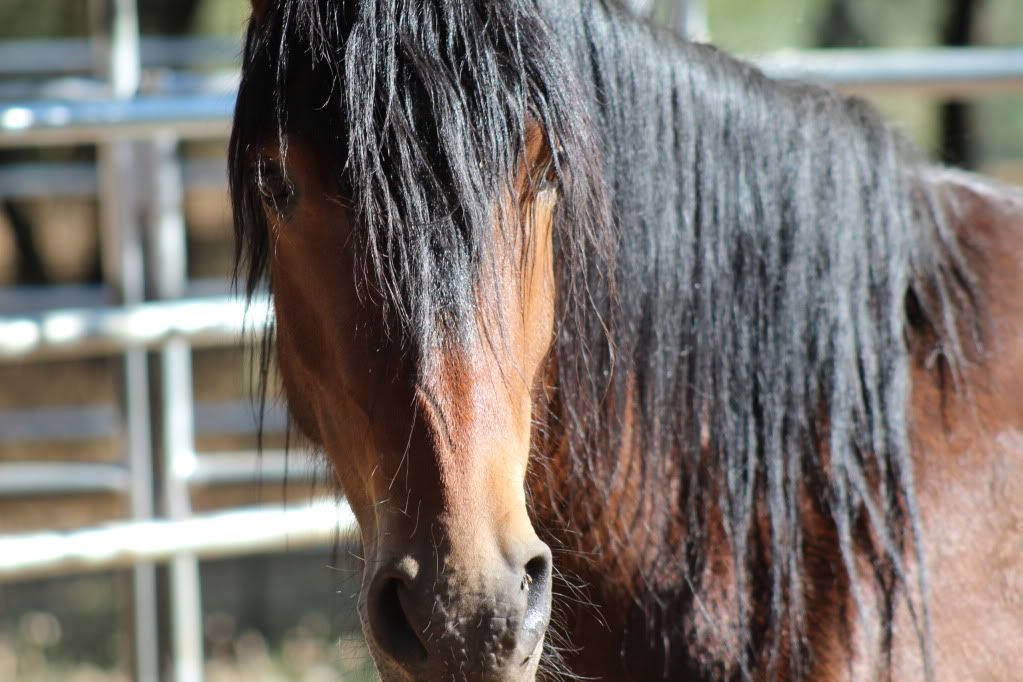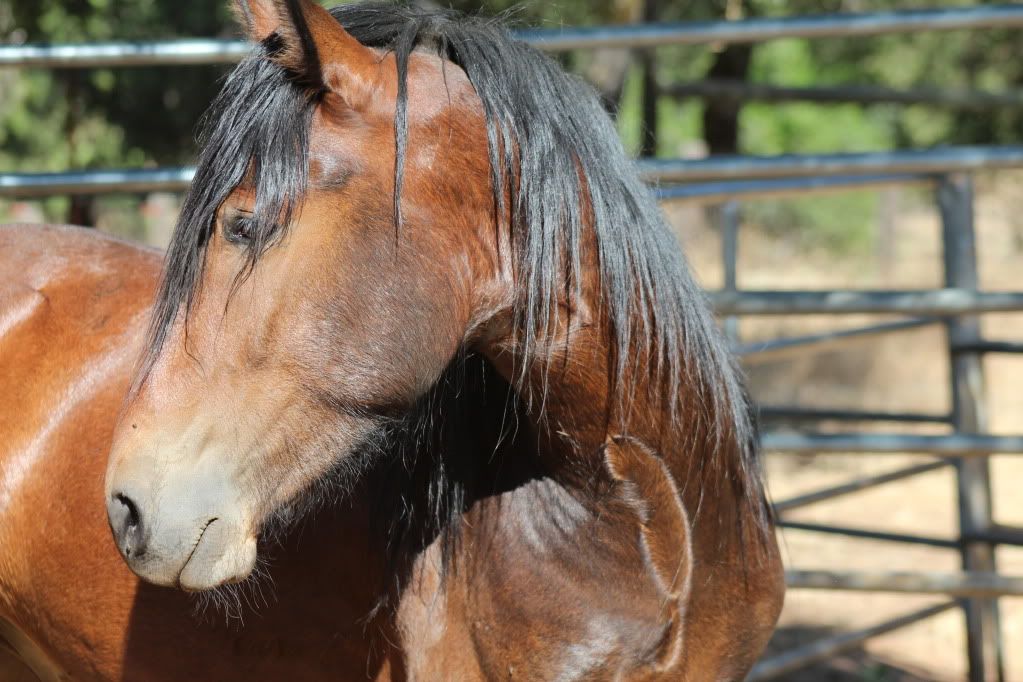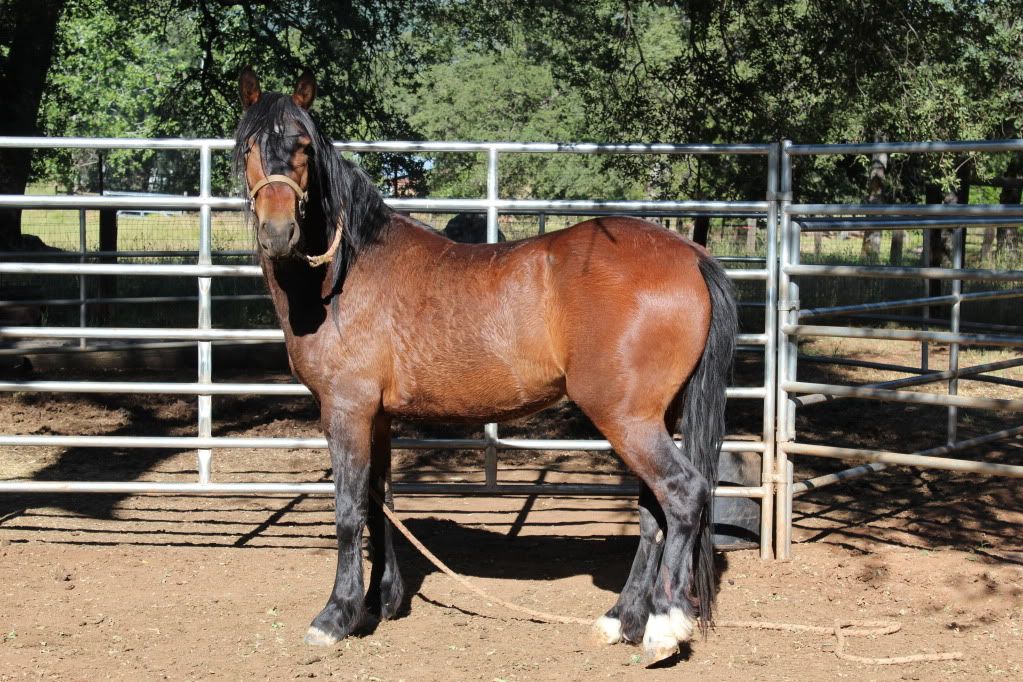 Here are some more...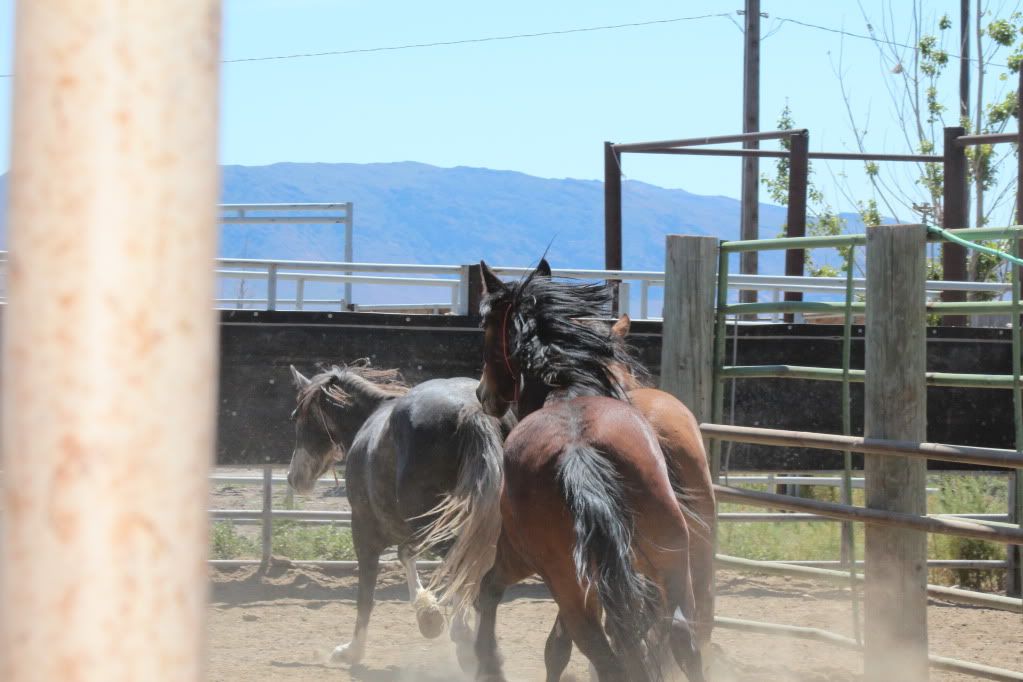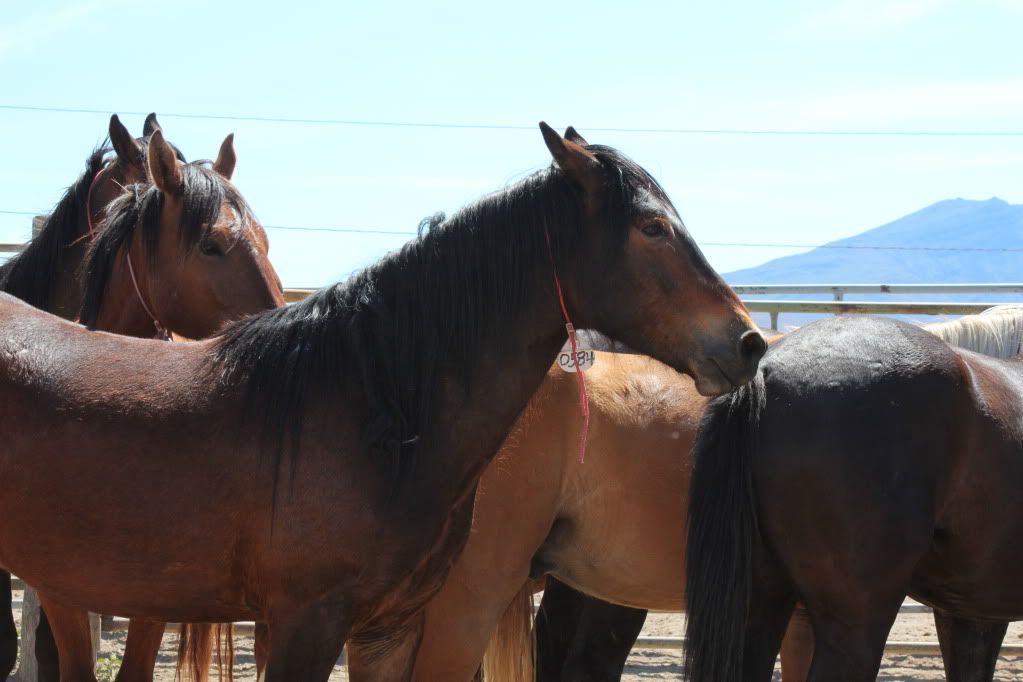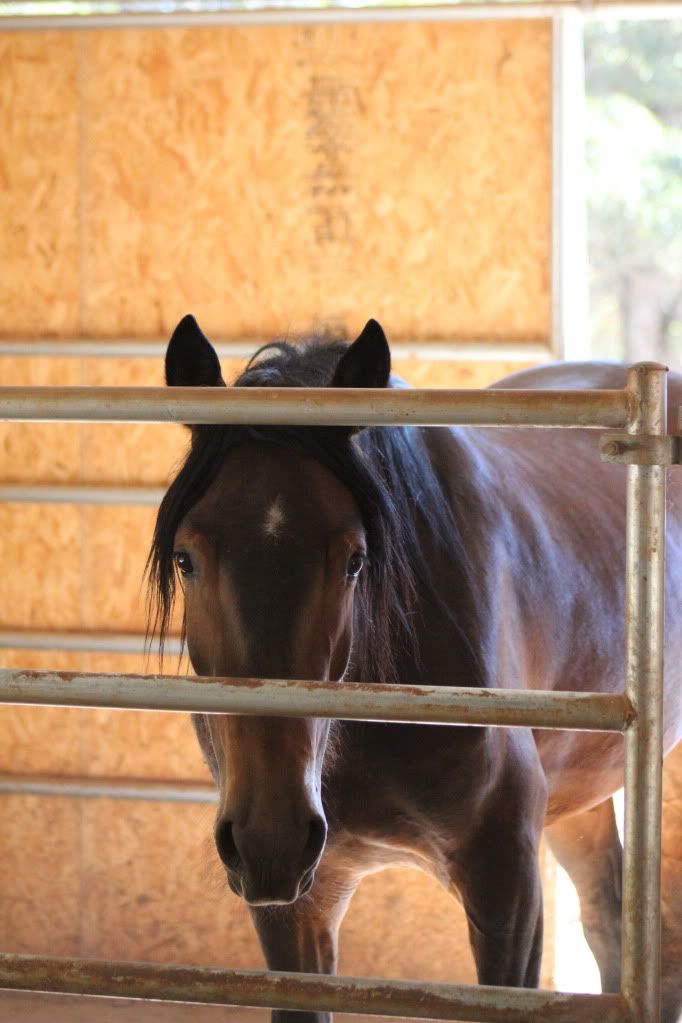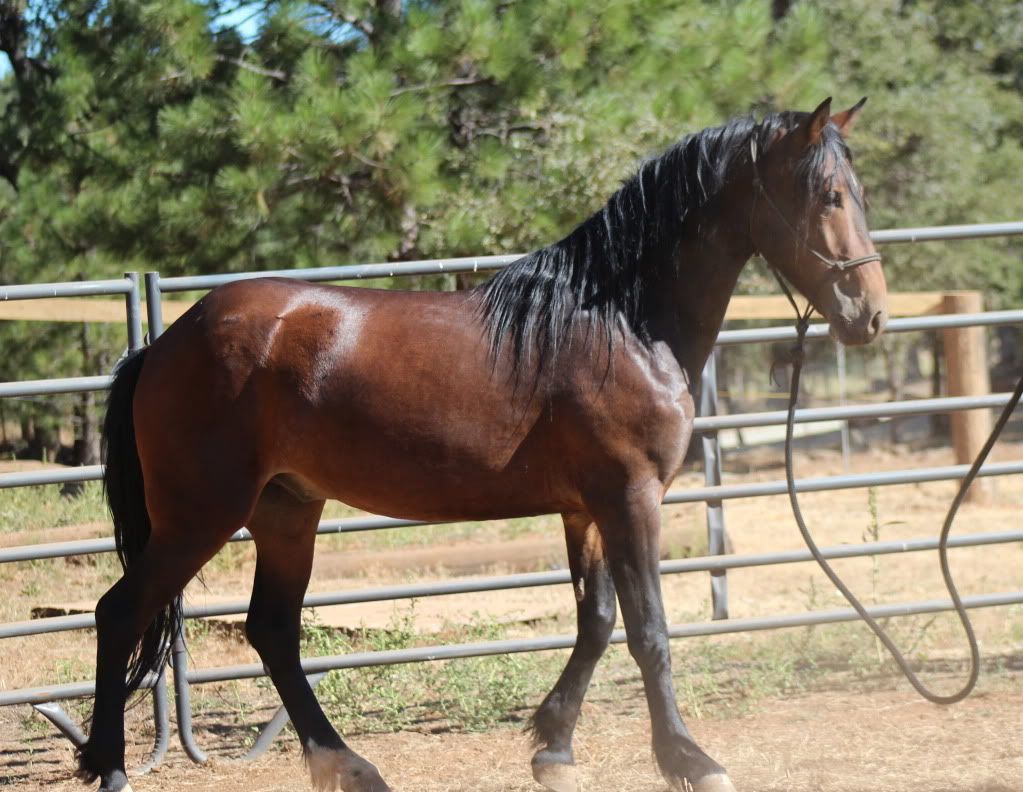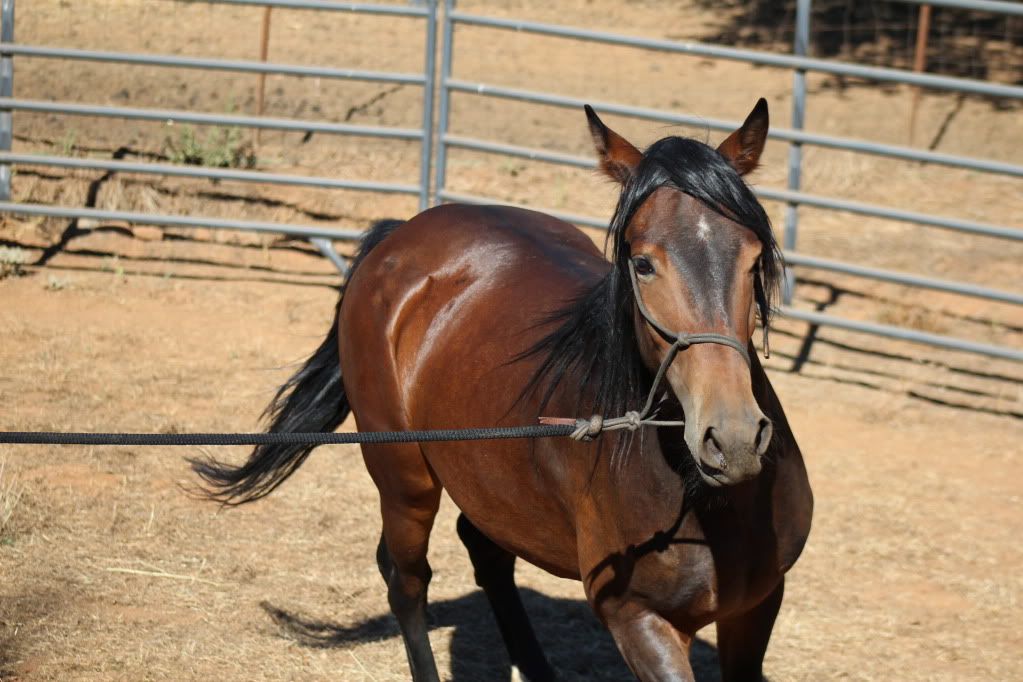 ...and a few more!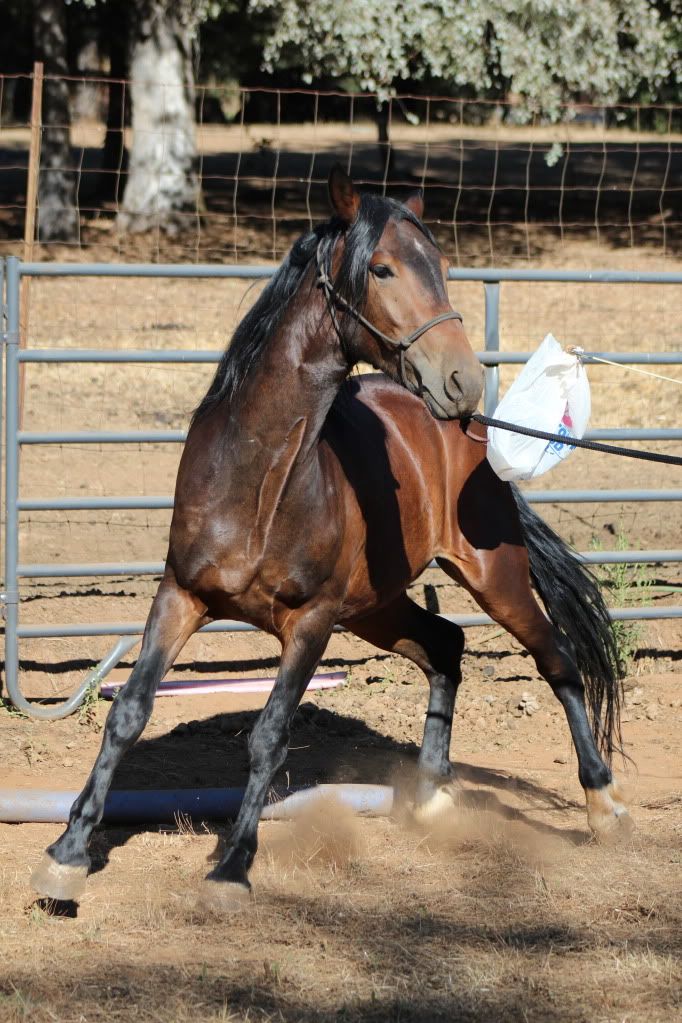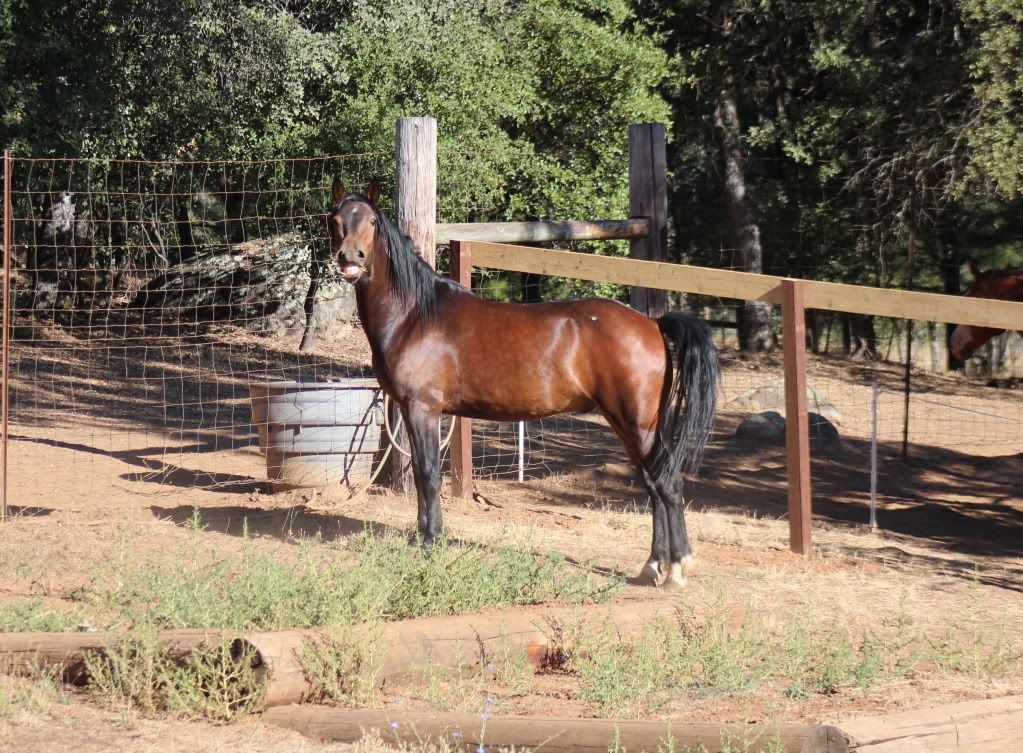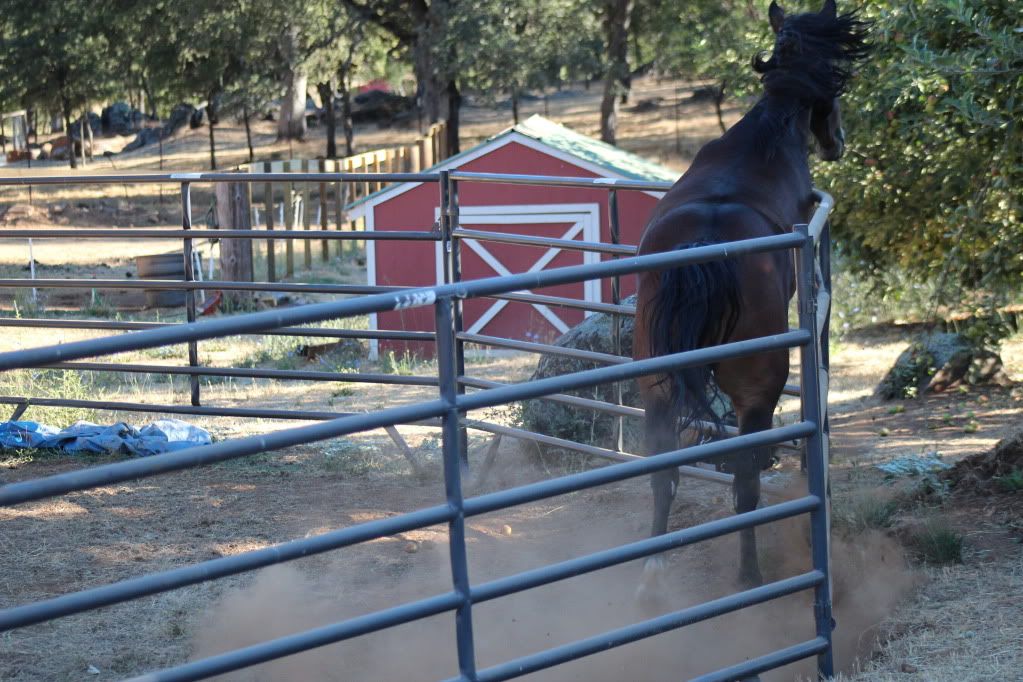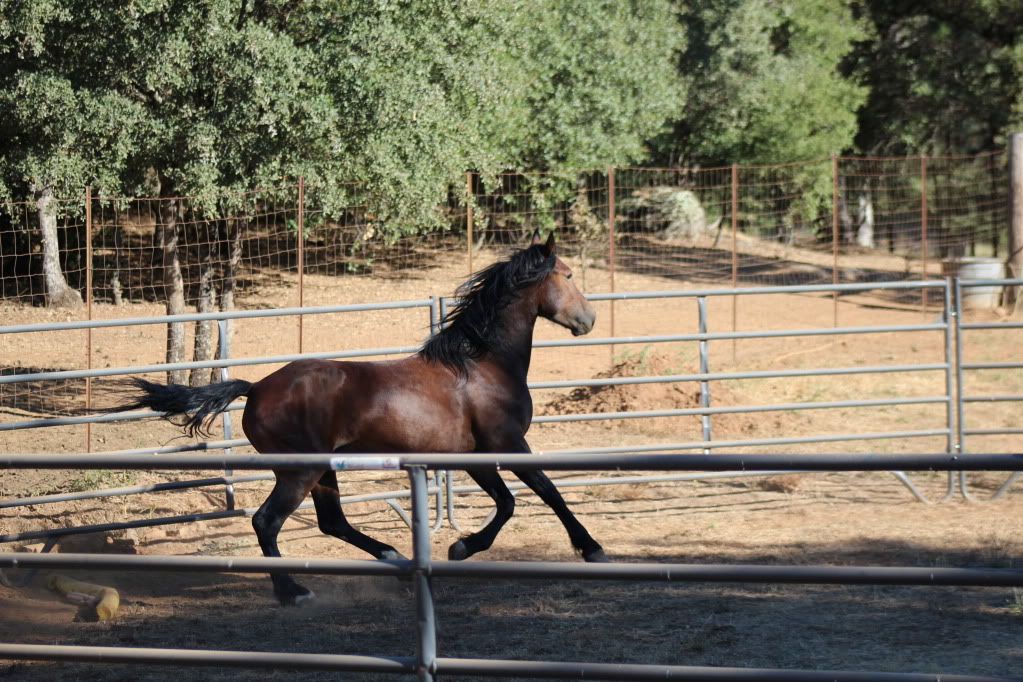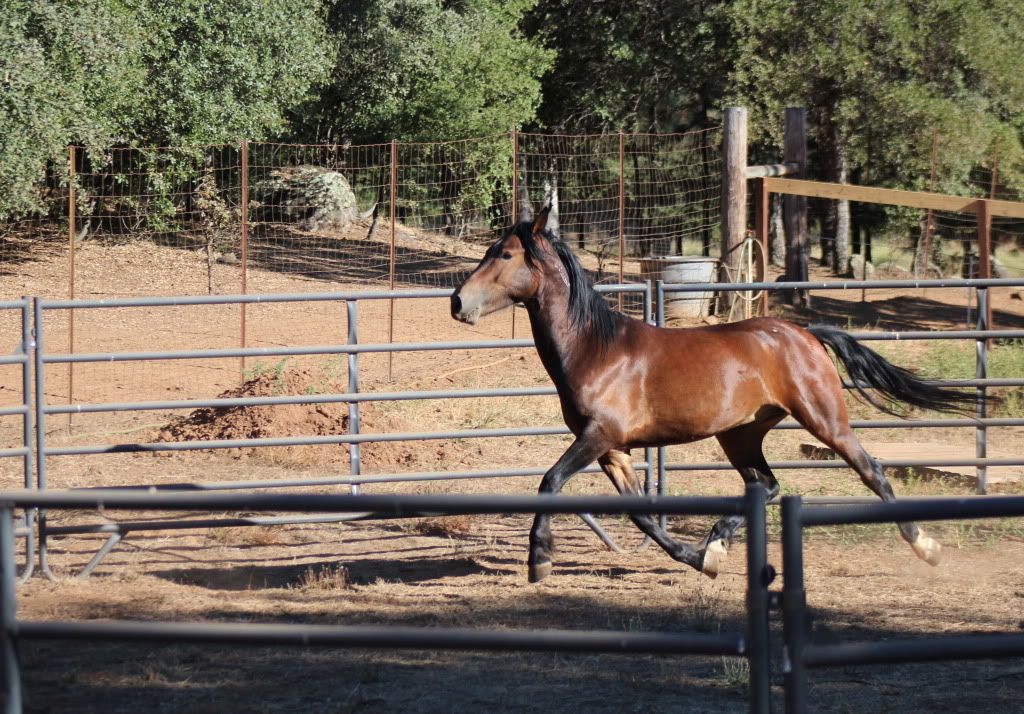 Oh wow! HE IS STUNNING! I love his face marking. So interesting.
---
100% Anti-Slaughter and PROUD of it!

Thank you! I absolutely adore his face! You know what is funny? Neither myself nor his trainer noticed that he had a sooty blaze until we unloaded him off of the trailer. When we went to the pens to chose a horse it was so bright he looked like a plain old bay with a star. I was shopping specifically for a build, movement and a gentle eye. He just happened to have a handsome face which was quite suiting for the name Sam Elliot.
Gorgeous horse, I love that face marking!
Wow he is gorgeous. I love the picture that looks like he is smiling.
---
My two horse Apache and Sammy are my world
along with our dogs Patch and Bear.
But I will always love you Jimmy R.I.P
Im not even going to lie.....Sam Elliott is probably one of, if not my favorite horse on here!!!!! He is simply breathtaking!!! I love him!!! Cant wait for more pics!!
Beautiful, beautiful, beautiful! I am crazy about my Mustang as well. Its so easy to be! Good luck with him. (=
---
There is something about the outside of a horse that is good for the inside of a man. ~Winston Churchhill