Photo edits
---
I've been playing w/ my photo editing thing, I'm generally a big dummy when it comes to these things, but I've been fiddling w/ it the last few days and thought I would show off some of my creations!
Purple Pony, and unicorn!
And I gave my one eared goat her ear back,
original pic,
W/ two ears,
Or take them both away and make her a LaMancha,
Kind of silly I guess, but it was fun doing it!
Nice! I'm completely photoshop illiterate other than cropping and resizing too! I like the first one the best, but what happened to your goat's ear?!
---
Never ride faster than your guardian angel can fly
I 'think' her mom got carried away while cleaning her, but because I wasn't out there I can't be completely sure, it's possible she was bit by one of the other goats. It got infected when she was a few days old so we had to amputate it. I lost her three sisters, I rarely miss a kidding and have been kicking myself ever since, never lost a kid til this year and I've now lost four.
Here's a couple more I did.
That first one is one of the first ones I did, I love the lazers! Some of this I found on Youtube, it's not so hard when you have someone talking you through it!
lol Nice edits I like them. Never known how to do any of that stuff myself.
Here's a few more I did, I guess you can't tell I like purple can ya?
I might try to use one of these for my signiture.
Green Broke
Join Date: Oct 2009
Location: Witbank, South Africa
Posts: 2,681
• Horses:
2
What program do you use?
---
Every girl wants their own LOVE STORY, I found mine... :)
Gimp 2, crop and resize are usually the extent of my photo editing, I found this through youtube, and learned a few things and have taken it from there. It's not as awsome as some I've seen others do, but I'm proud of it!
Here a few others I did,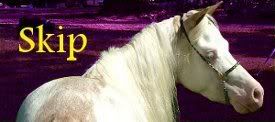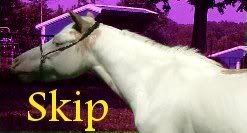 And I tried a different color (yellow is my favorite color),
And I did this one by accident,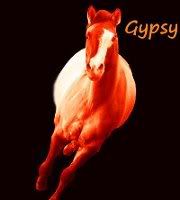 Green Broke
Join Date: Oct 2009
Location: Witbank, South Africa
Posts: 2,681
• Horses:
2
I love them!!!! How do you do it all? Please help me, I really wanna try :)
---
Every girl wants their own LOVE STORY, I found mine... :)
Similar Threads
Thread
Thread Starter
Forum
Replies
Last Post
Photo Edits Anyone??

JustLeaveIt2Mya

Horse Pictures

3

02-12-2010

08:54 AM

Photo Edits!

ChingazMyBoy

Horse Artwork

3

02-07-2010

08:04 AM

Photo Edits

jiblethead

Horse Artwork

14

01-11-2010

07:39 PM

photo edits??

ridergirl23

Horse Artwork

12

12-07-2009

01:01 AM

Photo edits done by me

JumpingJellyBean

Horse Artwork

10

10-05-2009

08:30 PM