Photo update of my new boy
---
I've had Bobbie for a few months now, and he has come so far in that time. I started with him when he was a very nervous, cold backed, tense little horse that had been out of work for 12 months, and had yet to find a rider that 'meshed' with him. If you looked at him the wrong way he's leap away, if you walked too quickly out of the stable with him he'd leap, if you did his girth up too quickly he'd run backwards and start bucking.
Under saddle, put too much pressure on him and he'd lose his head.
His previous riders/owners had had a lot of trouble cantering him, he's swing his quarters in, change behind and suck behind the aids.
Well this is Bobbie now. He is in a paddock 24/7 as opposed to a stable/yard and with consistent work and a bit of patience, he's turning into a hell of a horse.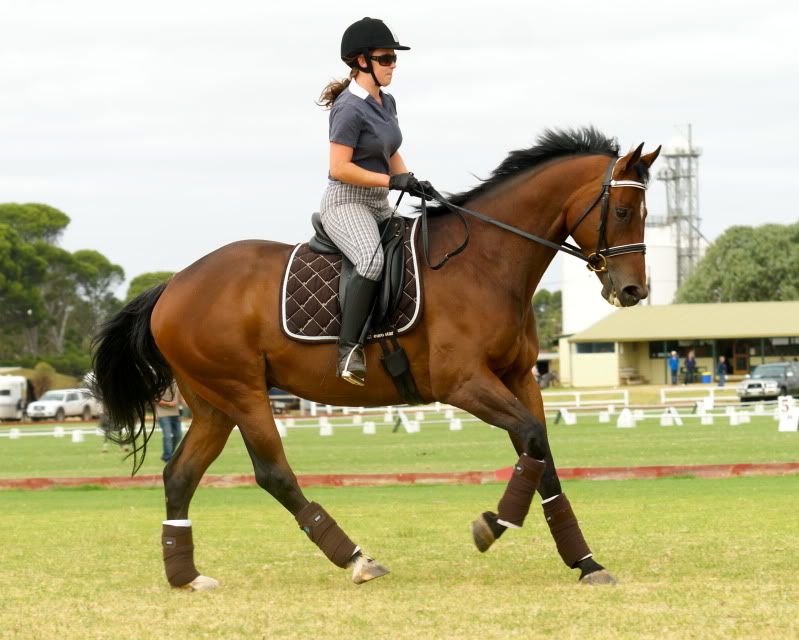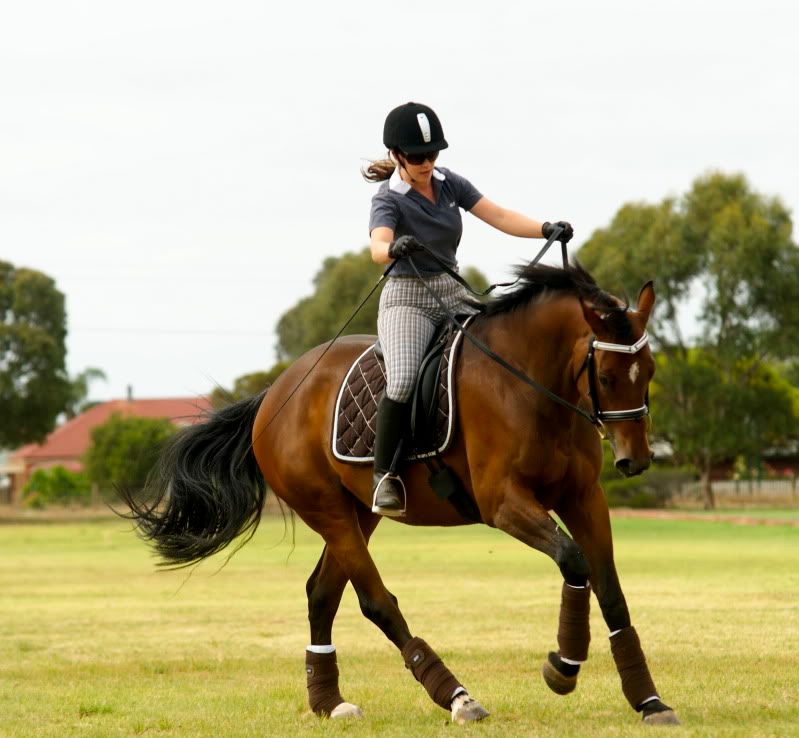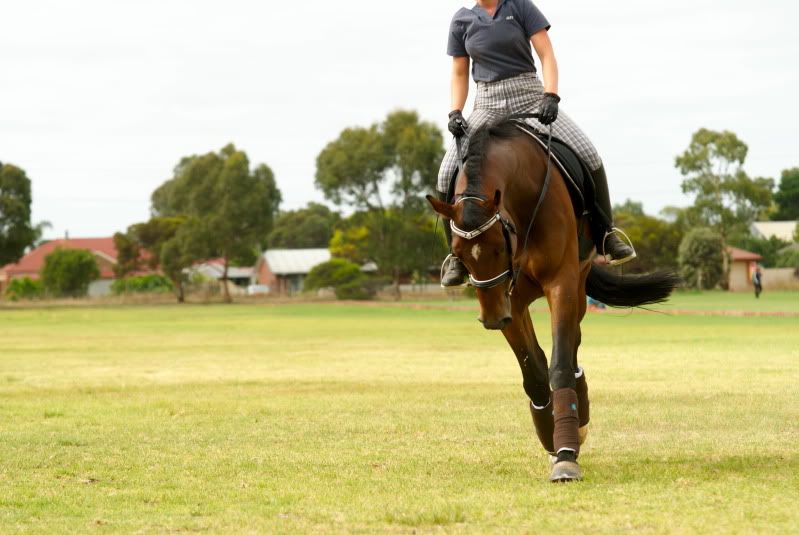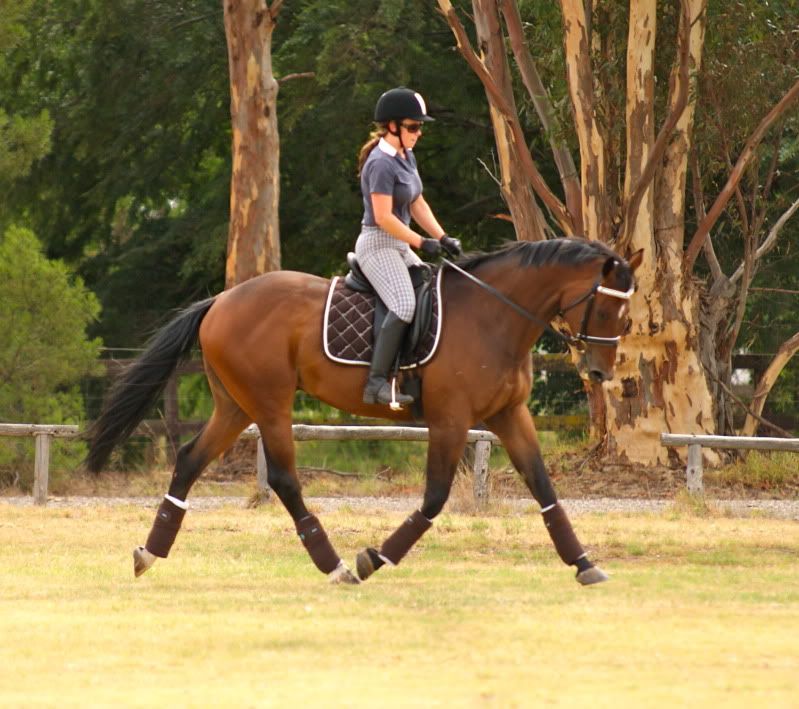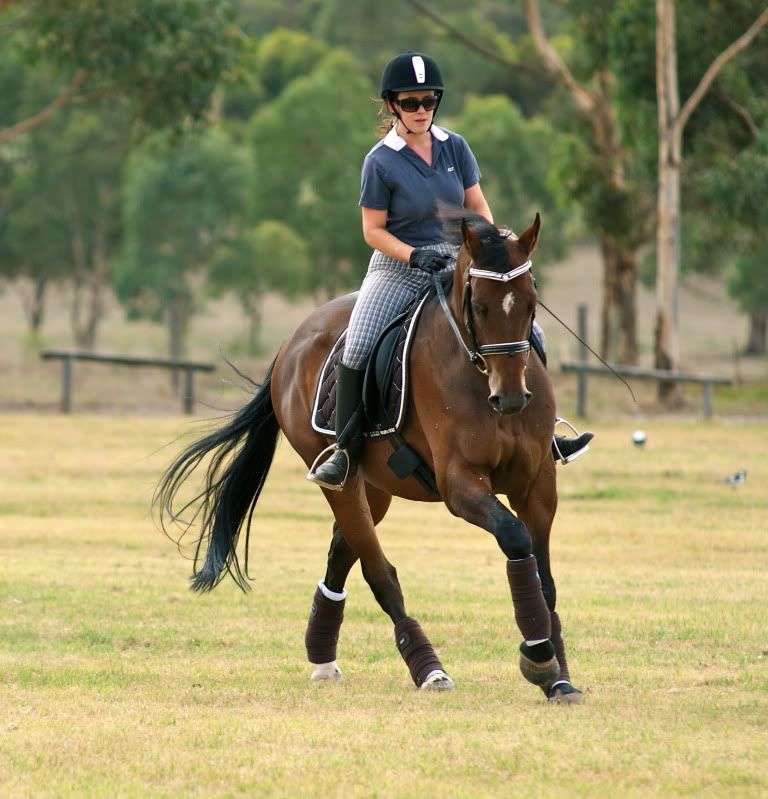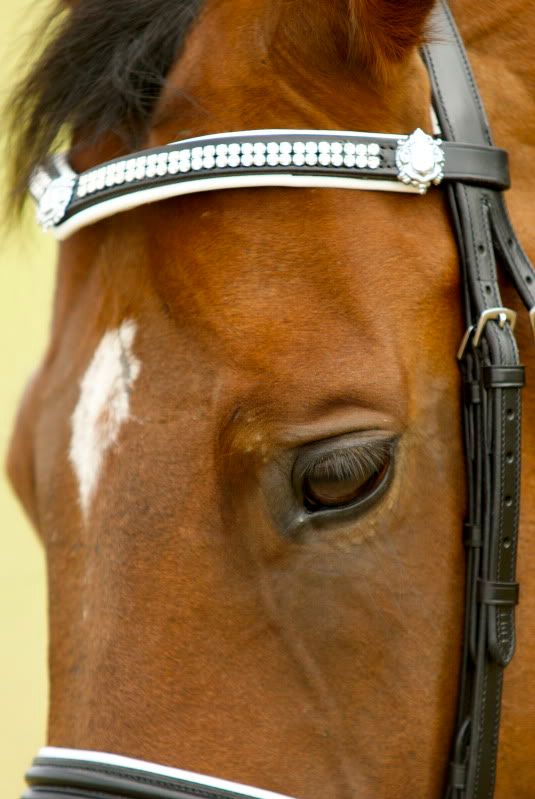 He looks like he's going great, and he's such a handsome boy.
amazing photos, I love the last one :) it looks like you and him are going amazing. <3
---
When your heart is full you will have know more room, but to any horse lovers you heart is never full until you have a horse you can trust and love in your life.
http://www.youtube.com/user/ridingjumpinglaughin
he looks amazing, he is beautiful boy!
---
My two horse Apache and Sammy are my world
along with our dogs Patch and Bear.
But I will always love you Jimmy R.I.P
He is a very handsome boy!!!!
---
Pocket - 8 yr old, 15.1hh Thoroughbred Mare
~You know you're a horse person when you say 'whoa' to your dog~
Gorgeous horse!

Glad your hard work is paying off!
---
Every great dream begins with a dreamer. Always remember, you have within you the strength, the patience, and the passion to reach for the stars to change the world. ~Harriet Tubman
Wow he's really pretty!
Posted via Mobile Device
he is so lovely and you look awesome on him.
Wow, you've made amazing progress with him. He looks fantastic (and beautiful too)!!
---
Always remember that feeling of looking at a big, open country over the ears of a good horse, seeing a new trail unwind ahead of you, and that ever-spectacular view from the top of the ridge!!! Follow my training blog:
http://robertsontraining.blogspot.com/
He's gorgeous and you guys make a great pair!