Photo Update :P (overload lol)
---
I relized I havn't actually shared many photos recently
So prepare for the overload
These ones are from my second ODE
No dressage ones unfortunatly but he wasn't listening to me in it, he was counter flexing, and just plain not listening, got the wrong canter lead a few times, fell out of the canter, BUTT our circles were 20m this time lol
I think a reason why he wasn't listening is because the dressage arena was were the campers were staying so there were heaps of horses around
Cam out with a score of 79 or something :P
Showjumping was okay I guess clear round, but he tried to run out at one stage and lol I fell off in warmup, don't even know what happened one minute I was on him and the next I wasn't lol
Cross country was again bad, we had 2 refusals and time penalties. He also had a spazz before one of the jumps were he did like a mini rear and tried to get back.
I'm thinking he was slightly attached to his float buddy, silly horse.
I feel so proud of myself because I rode him through everything and I wasn't afraid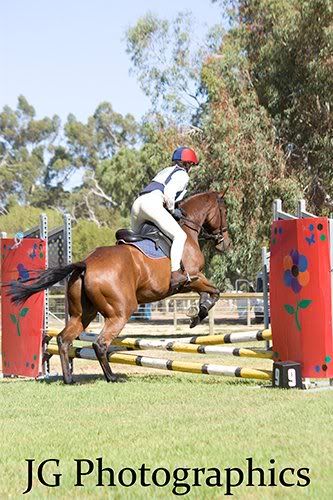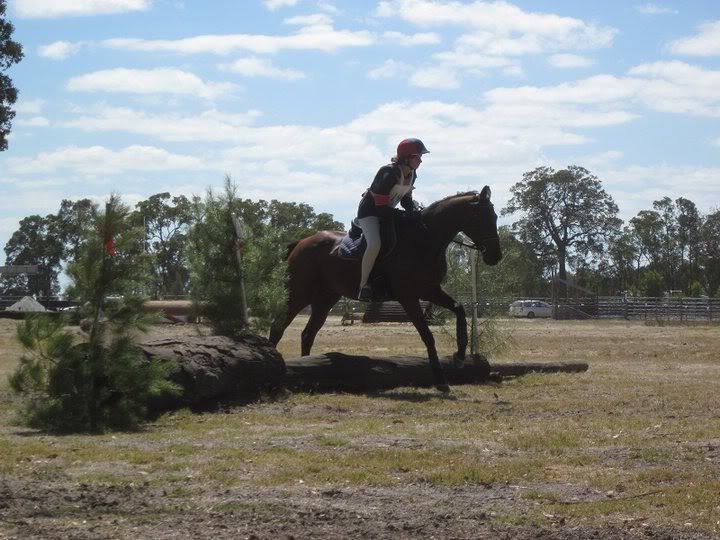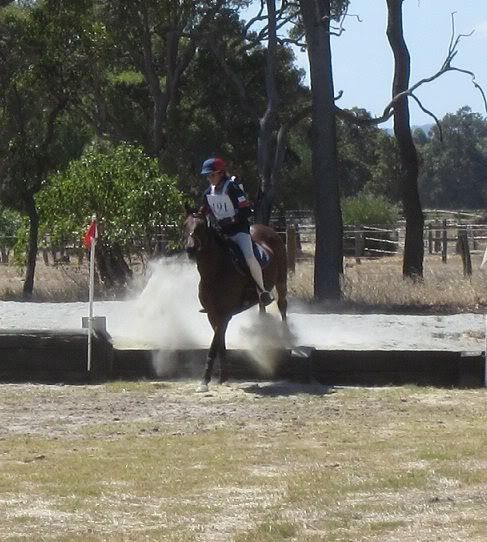 And at the end of the second day :)
My friend came 4th in our class
more to come
and then we have the first rally of the year
We had games first but PB is being silly and not letting me have those pics even though they downloaded grrr
Anyway we played Cushiobn Polo, this is offically the coolest game on horseback lol
You are on teams of 3-4 and the ball is a cushion, when riding with the cushion it has to be under your left arm, your allowed to steal from other players by pulling the cushion.
It was great Buzz having played Polo in his background and him being such a great horse lol I was able to barge through people. haha it was funn and our PC is going to be playing it at next rally again
Jumping was great, jumped about 60 ish cm
Sadly no one got pics of dressage :( which was a shame as I think Buzz was working really well in it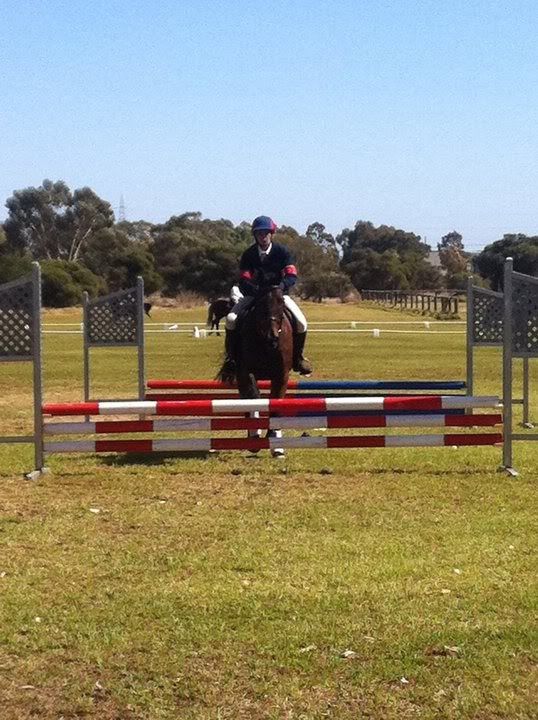 oh by the way I know the boots are on the wrong way lol I don't even know why I put them that way but I think I may of been pretty rushed, also first time using them
Andd finally just some randoms I thought I would share
hah these were waiting for my friend to come pick us up in the float so I waited in the car and had Buzz lead rope in the window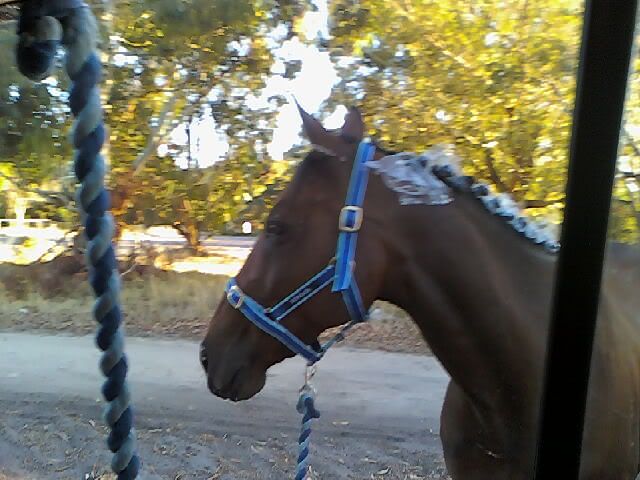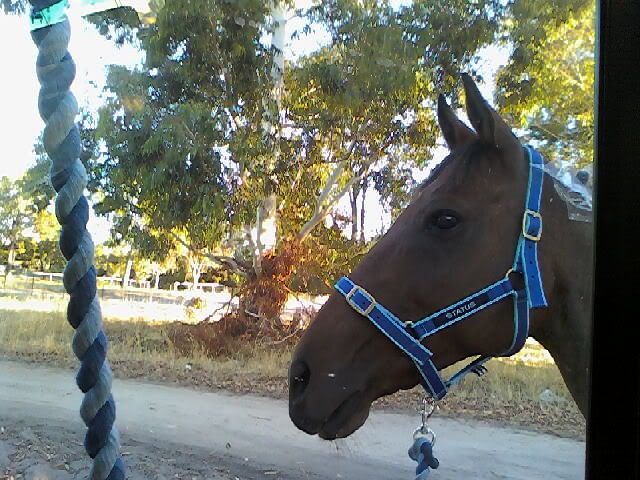 and I think I'm done lol
ohh heres one of his bum and a plait I did
Hes such a handsome guy!!!! Looks like you guys had a lot of fun! Great pics!!
thanks :) I am very proud of him
We have came such a long way
that looked like a lot of fun
---
My two horse Apache and Sammy are my world
along with our dogs Patch and Bear.
But I will always love you Jimmy R.I.P
HAhah good work!
---
Cross Country- The act of hurling yourself and your equine partner at a stationary object with poise and grace while attempting to survive...

Thanks
sounds like you had fun.....great pics to :)
---
Lucy
12YR CHESTNUT TB 16.1HH
***HORSES ARE AWESOME***