"photography"..?
---
So uhhm.. im pretty interested in photography, and recently got a new camera. I was just wondering if anyone had any tips / advice for good lighting, timing on the horses movement & angles etc. here are some of my best photos, im aware that none of them are of a great standard lol these were all taken before i got my decent camera, so theyre not great quality or anything. none of them have been edited in anyway. i know there are some amazing photographers on here that im majorly jealous of, so i was hoping a few of you could help me out here :P
---
Last edited by KawaiiCharlie; 09-08-2011 at

02:15 PM

.
I'm not a professional at all, but I've taken photography classes. (I didn't look at all of them either, im on my phone..) but the second photo with the horse and the horizon struck me. The angle and pose are visually interesting, and the horse's neck follows the leading line of the horizon. Also, the colors are decently balanced, and its not overly\under exposed. It looks artistic and it almost evokes emotion from me as some kind of nature statement.

Anyways, i hope that didn't sound too hokey. It looks like you got the right idea!
Posted via Mobile Device
I'm not a professional, so anyone with more experience feel free to correct me.
For lighting never shoot towards the sun ( unless you intend on doing artistic shots which to me seems more what these photos lean towards ) i'm not all to experienced i'm also still learning, but i like to get my photos in the morning or when the sun isn't directly over my head.
As for timing the horse for shots it's down to practice and watching the movement of the horse and knowing when to hit the shutter, however, depending on the camera you have you can control shutter speed ect (i'm still learning about this)
Just play about with the camera and settings and see what you feel works, also read you're manual for the camera, that's where i started with mines.
Learn the Rule of Thirds - and learn how and when to break that rule. The first photo is quite striking, but my eyes don't want to "settle" on the photo as there's nothing highlighted - I believe a good crop could make a huge difference.
Angles are everything. You can ruin an otherwise fantastic photo with an incorrect angle that skews everything. The best angle for horses is photographing at barrel height. If you're above a certain height, you make the horse appear smaller, whereas if you shoot too low, you can make a horse appear too top-heavy.
Lighting is best in the early morning or evening, when the sun is just above the horizon.
I really recommend the book "Photographing Horses" - it has a ton of tips and tricks that I can't even begin to really touch on. It's very well written, and easy to understand.
---
The lovely images above provided by CVLC Photography cvlphotography.com
try to avoid always placing your subject in the center of the photo. otherwise it will start to lack intrest for the person looking at it. even if its just slightly off center it makes a nice diffrence.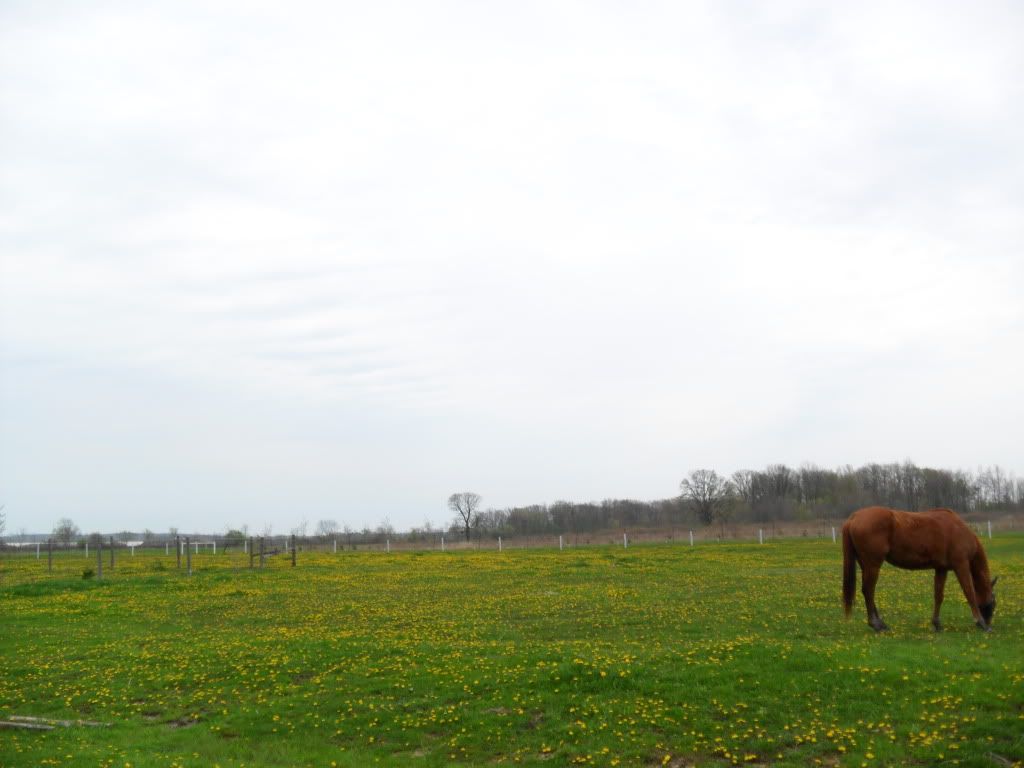 learn were to place your horizon pending on pictures
Depth of feild. Shallow being my favorite but it all depends on the picture and the feeling your going for
Thanks for the advice, i'll keep it in mind when i finally get to use my new camera. And i'll definitely look into that book, thanks JDI. :)
Posted via Mobile Device
Agree with what was said - I'm an amateur photographer and have occassionally done horses for friends. I would also say, head to a horse show and practice. See what angles work and what doesn't. Also - for jumping/movement shots, if you have a nice camera you should be able to set it to take multiple photos in a row, that way you should get at least one good one.
And take TONS. that way you are more likely to have usable photos.
---
Kelly
...and...
Bailey

"The white horse moved like a dancer, which is not surprising: a horse is a beautiful animal, but it is perhaps most remarkable because it moves as if it always hears music."
-Mark Helprin-
Yearling
Join Date: Nov 2010
Location: Rocky Mountain House, Alberta
Posts: 781
• Horses:
1
You have the right idea when you take your photos, but the lighting isnt the best. Crop some of the photos with different angles, but keep the original to make other angles.