Photos of Ẹgan and Bravo
---
I'm not sure if I shared these when I took them or not... if I have I'll remove this thread... if not I hope you all enjoy!
First really good hard PLAY for the year!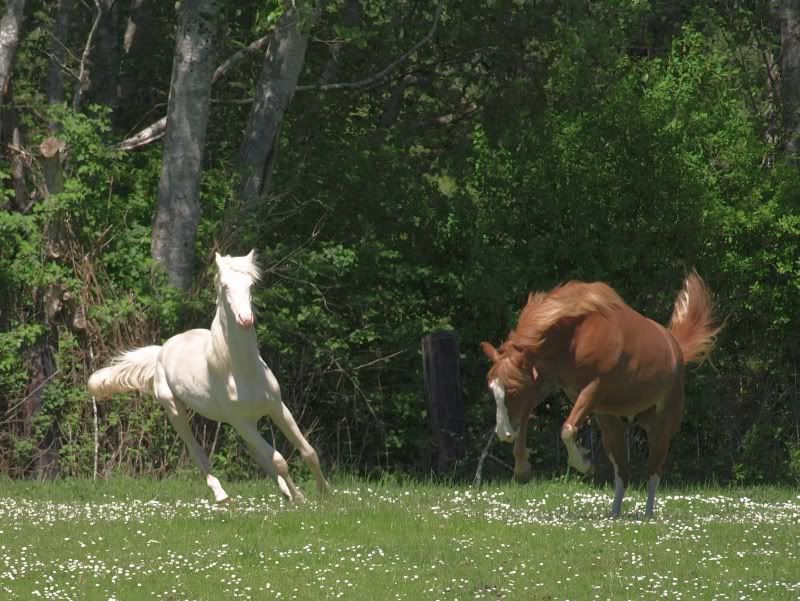 Ah... yearlings are so funny - he looks like he touched a high voltage wire LOL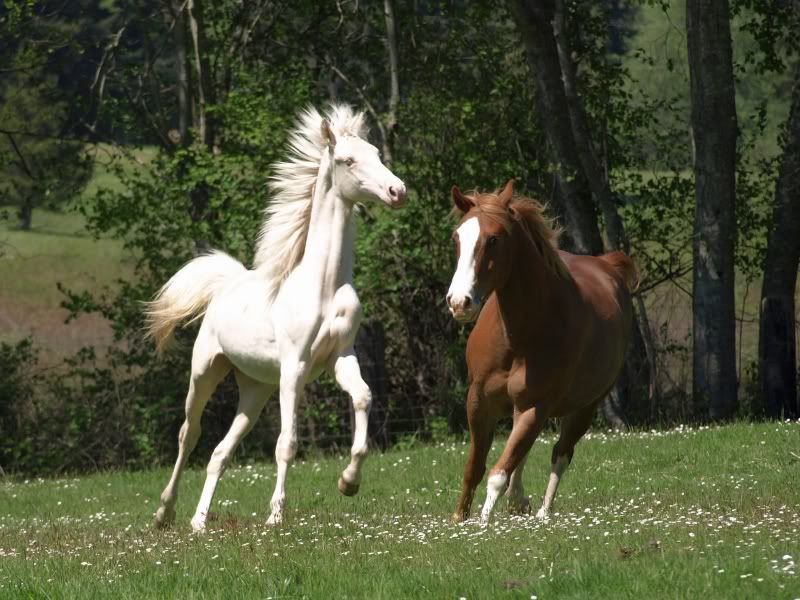 Stretching out for a good hard run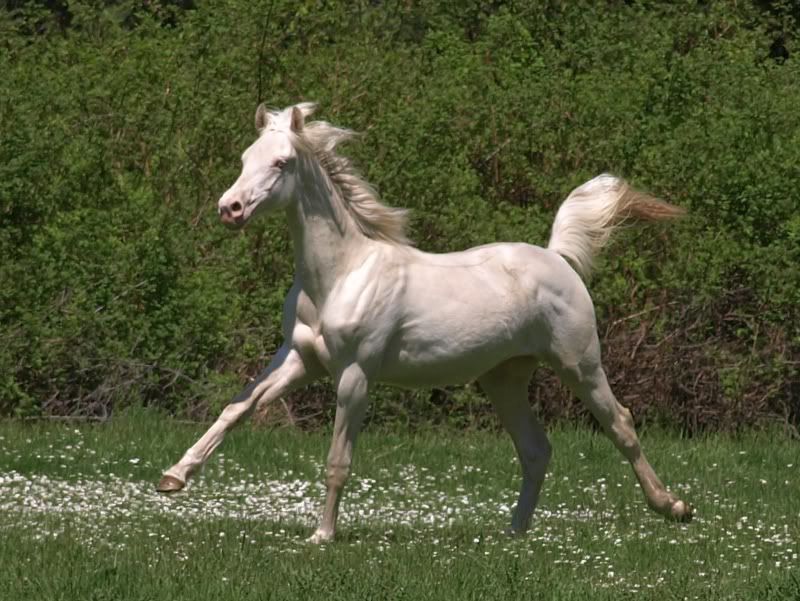 I loved the contrast in this photo
Turning together
I love my little fat Paint - trying so hard to be a Saddlebred and fit in around here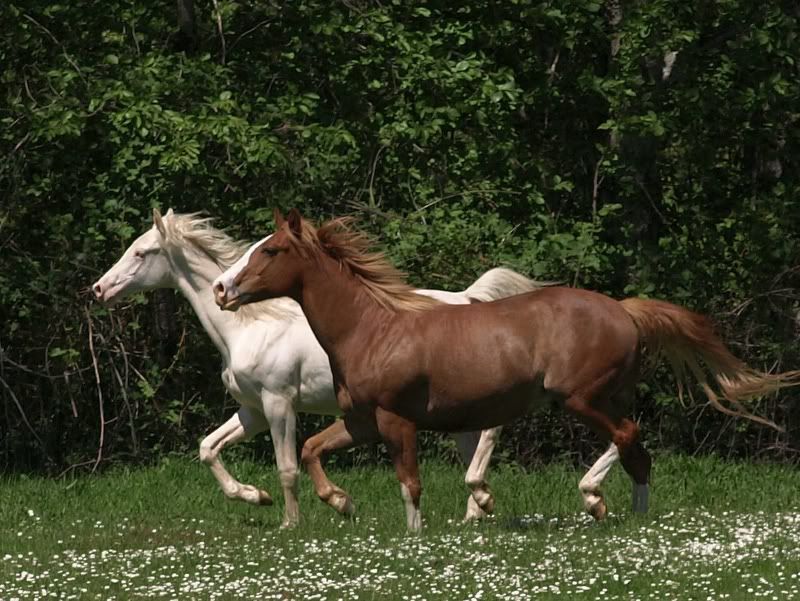 Togetherness is wonderful
Some big trot from the little man
Last one I think... I could keep going all day - got lots during this shoot LOL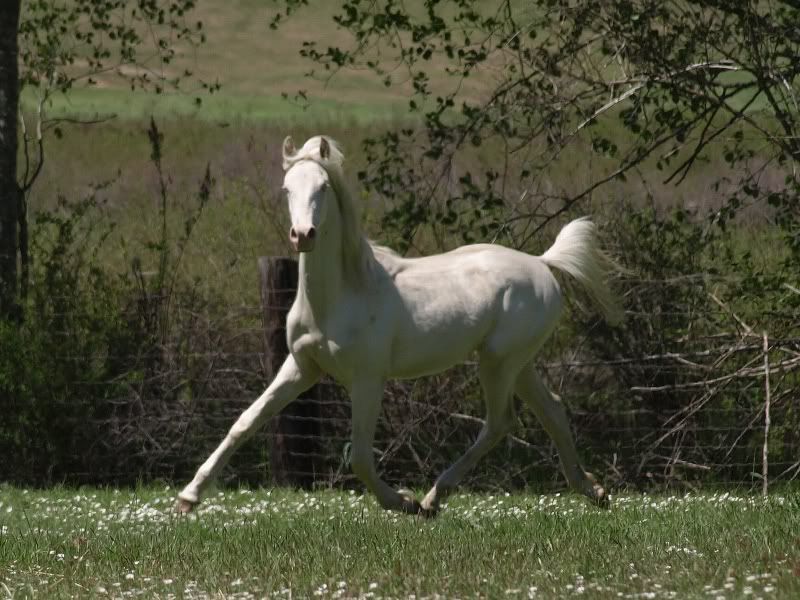 I LOVE this picture! They are in sync, so cool!
I think I'll take Bravo - that little man would rock the Eventing world with all that "umph" he has!
---
You're right.... though he's pretty short (I've yet to stick him since he's "all grown up" but we think he's still under 14.2hh LMAO).
He actually went to a dressage test day this spring (his first - we hauled him out of the pasture because the young ladies mount got himself a stone bruise just prior to test day and we all thought the experience of getting feedback was too good to miss) and the judge, several coaches and a few parents really wanted to take him home... he'd come off the field (fresh as a daisy) had one ride before test day, then went out and rode his very first dressage test (ever). No really "brag worthy" scores - but considering he'd been off work for 6 months and hadn't ridden under the girl who took him for 2 years it wasn't bad at all. Honest little fellow!
He's got a really cute little jump on him... not sure what he'd think of the "scary" CC fences though - he CAN be a bit of a chicken. He's done up to 2'6" - hunters - judges liked him there too. (what can he say... he's popular
)
He's a games horse extraordinaire - having both a quirky sense of humor and a ton of speed and agility (I swear that once he understands a game he would do it on his own - just for kicks!).... and wins in Western Pleasure, & Halter too. (He's also a terrific lesson pony... especially on the longe with beginners - great confidence booster... with enough pizazz to keep more experienced riders on their toes too!)
Very proud of my little "homebred" mutt... I bred him myself when I was a teen - maybe not the most "responsible" breeding (b/s Paint sire and Appy/Arab mare - both very well built though) but the results were fabulous, and he's always got a home with us. I'm really hoping that when our kids are big enough for him he can help take them to ribbons just as he's helped many young riders get their very first blues!
Great pictures!! Their both gorgeous!!!
The quality of these photographs is very high!!

The horses look great, too - the paint is charming, and the white one has terrific musculature.
Thank you! Photography is a little bit of a hobby of mine so it's nice to know people appreciate it!

The cremello is not quite a year old... I see him everyday and even I was jaw dropped when I saw all the muscle in the photos.