Photoshoot with Hugo this morning
---
Thought we'd get a few happy snaps this morning when I rode around the paddock, it's autumn here now so everything is coming up in beautiful colours. Good chance for some photos.
Be warned, there are A LOT!!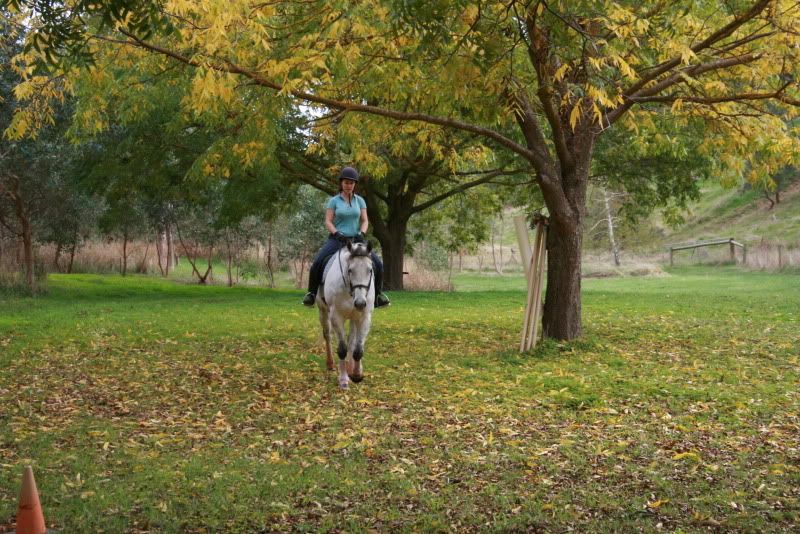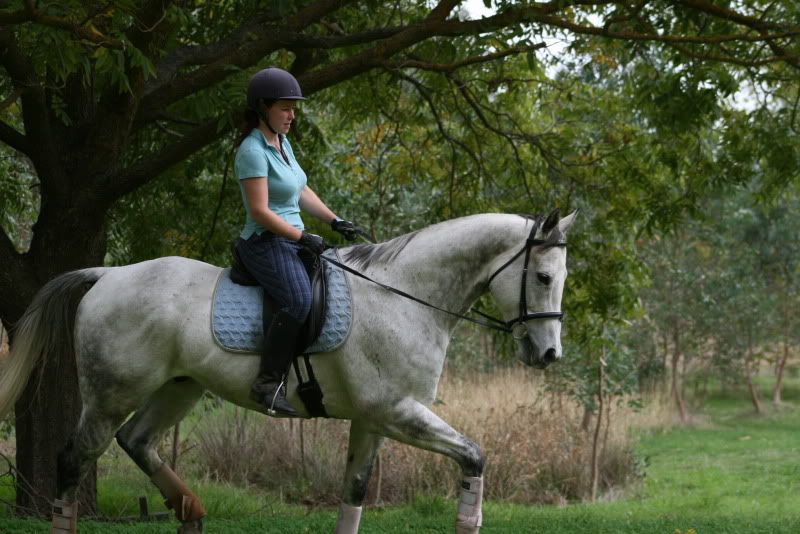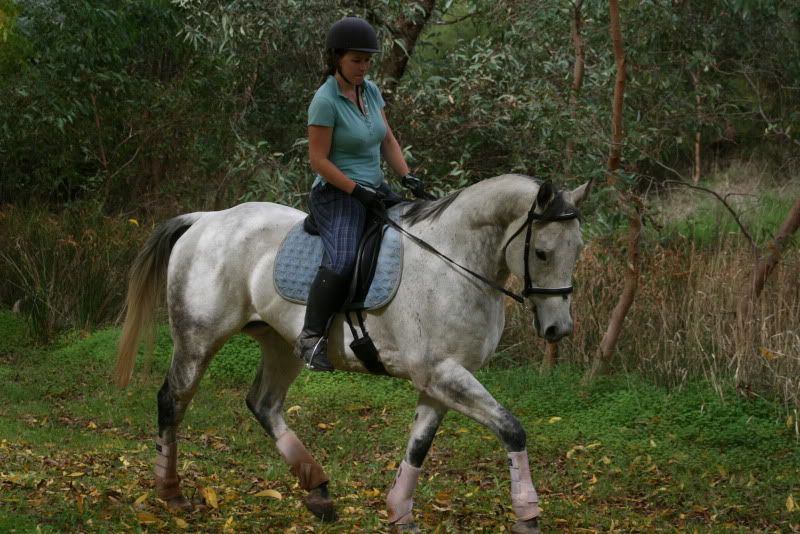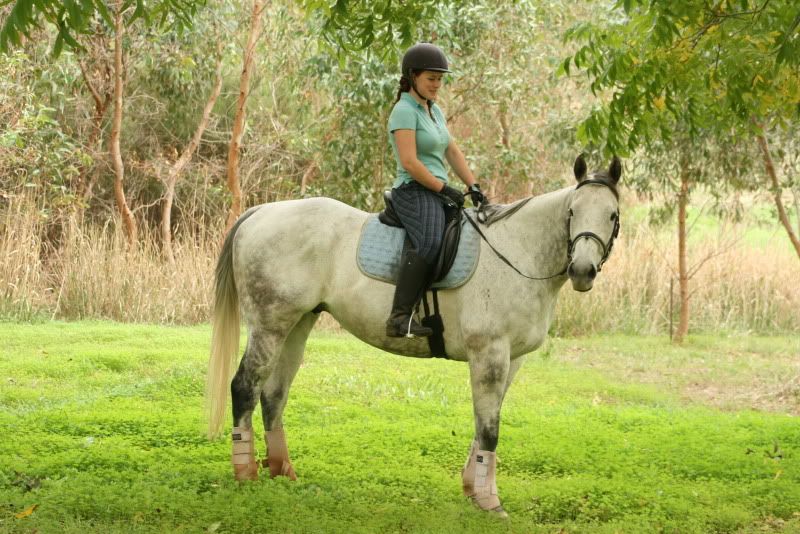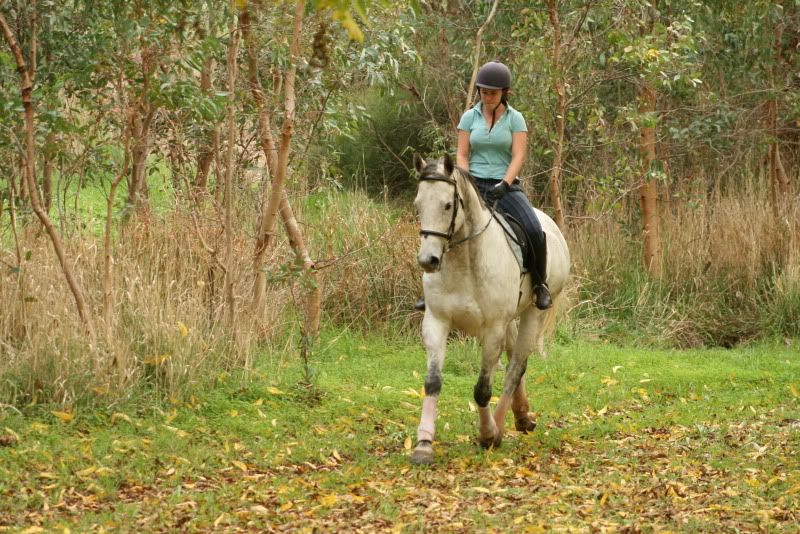 Going for a hoon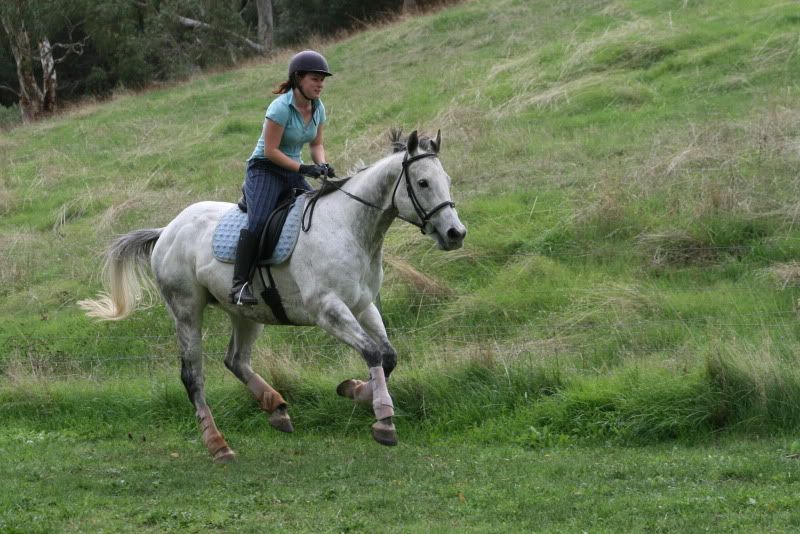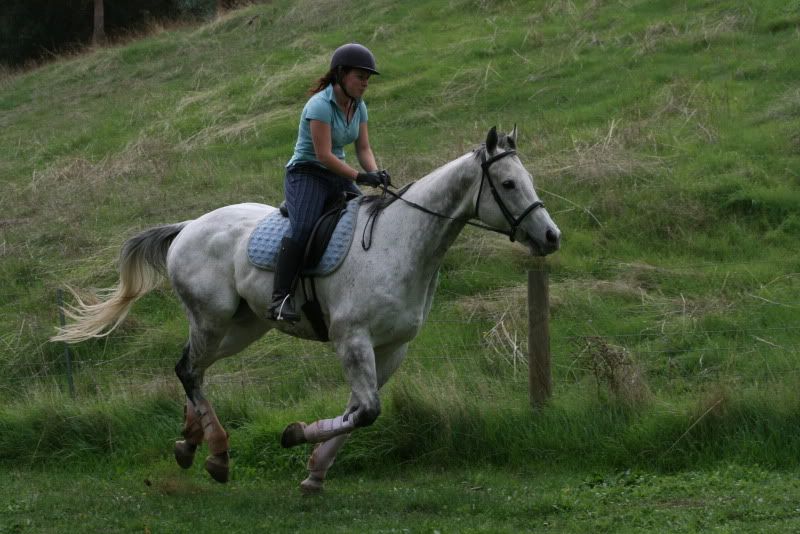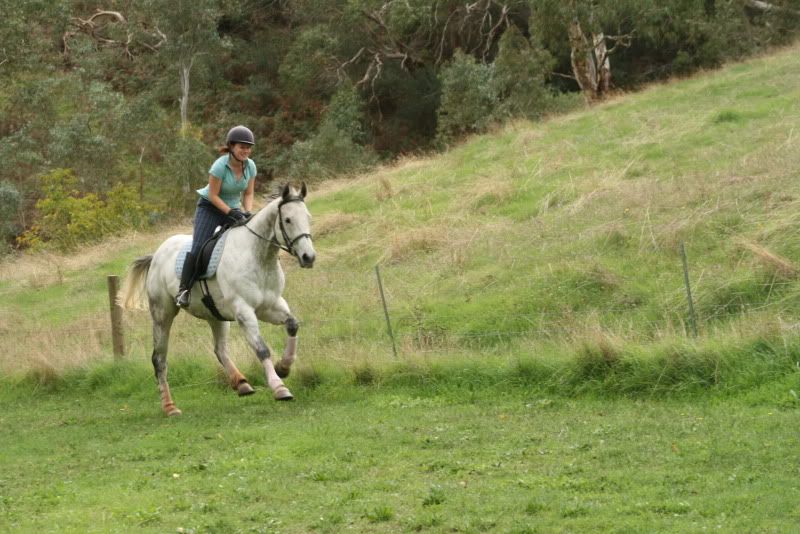 he's lovely. he'd make a nice addition to my herd, bahahaha
---
Flirt-Hugo-Phoenix-Romance-Fanta-Nippa-Shiloh

Trojan 09.11.02 - 26.10.10 // Kody 01.09.89-25.06.12 // Rex 05.11.95-21.12.12

Beautiful, beautiful horse!!! I LOVE the front on chest pic. Soo lovely! Do you do jumping with him? What breed is he? Your pics are soooo good. Thanks for sharing! All of them!
---
A good horse is worth more than riches. ~ Spanish Proverb
Thank you Juna, he's my pride and joy!
He is an ottb actually, but I have had a few people asking me what his lines are thinking he is WB... I'm not complaining, I'm a big WB finatic and have been looking for a decent one for the last year or so, couldn't find anything I liked in my price range and had just about given up to concentrate soley on my university studies, when Hugo came up on the market. I wasn't keen on getting an ottb but he looked so solid that I thought it might be worth a go. He hadn't been ridden since he'd finished racing and had been spelled for a good 4 months, threw a saddle on, jumped on and he was an angle. I HAD to buy him. I'm not really into TB's but this guy just stole my heart. So I like to refer to him as my WB without the hefty pricetag!

He finished racing in october 2009, was spelled until I purchased him recently in march 2010. Has had 4 weeks of work in the arena, a week of work cruising around in the paddock and this ride was after almost 2 weeks off. He is the quietest tb I've had the pleasure of dealing with, SO trainable, quiet and willing.

And nope, this boy is intended for strictly dressage ;) Just getting the very basics down with him at the moment, he's still learning the ropes like working leg into hand but we're getting there. I'm hoping to have him out competing even just doing a walk/trot test in the next month or so. Although a few friends of mine have other plans for him haha, one is keen to event him, and another few think he'd be a great show hunter. I'm not into jumping or showing, but we'll see what the future holds :)
Looks like a very nice ride on a very handsome horse!
Looks very pretty where you ride, too.
Thanks Rocky pony, where I'm riding is my property ;) Not so good as a dressage rider for training, but it's good to have some fun on like today. Usually I keep Hugo at my coaches place to make use of the arena.
Your horse is absolutely lovely and seems to be well ridden/trained =)
Thank you Matzki, he's certainly not well trained yet haha, he's only had a month of work since finishing racing, so is as green as grass at this point. I'm just very lucky he's so trainable and willing to learn, he has picked things up so quickly :)
Wow, he sounds like a keeper! I wish you tons of luck with him. I sure do envy you! Thank for explaining your training process so far.
---
A good horse is worth more than riches. ~ Spanish Proverb