Pics of my horses...
---
Hi there, I am fairly new at posting here and thought I would share a few pics of my boys:)
Ace has been here the longest. He is to be 9 yrs old this May! I got him as a yearling and has always been a calm laid back horse. He has now been given to my 10 yr old daughter to ride.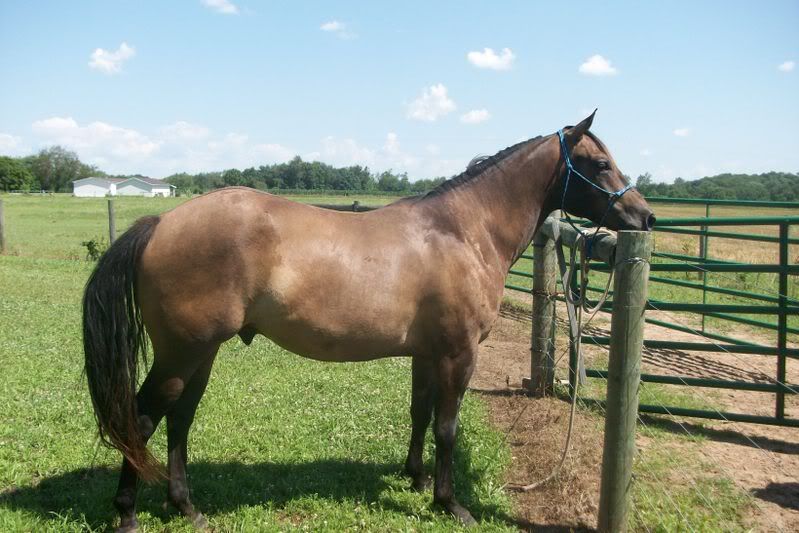 Then we have Vegas which is Ace's half bro(same sire) he is going to be 2 this May! Hoping he will turn out as nice as Ace..
The two bro's together: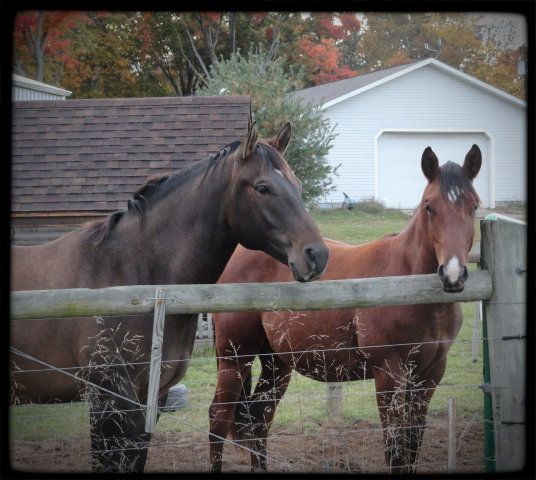 Next is PT! He is an unregistered TWH that I got for free last March on my birthday! He is my very first gaited horse and is a little on the lazy side. He is sometimes hard to keep in that smooth gait but he is a big ole' sweetheart :) We all ride him including my 14 yr old daughter, my husband and I.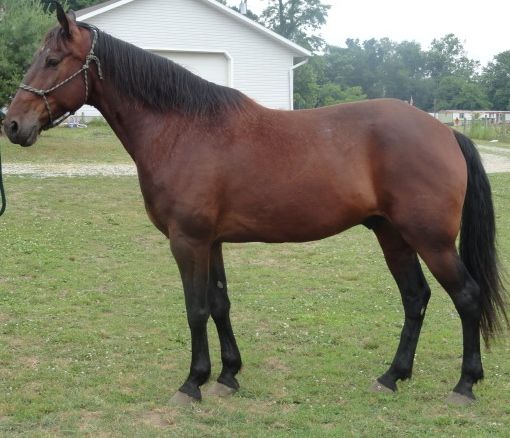 Then we of course have Hershey! He is my 14 yr old's lil' mini donk and is quite annoying most of the time to my horses, but ya gotta love him!
King of the Poop Pile lol!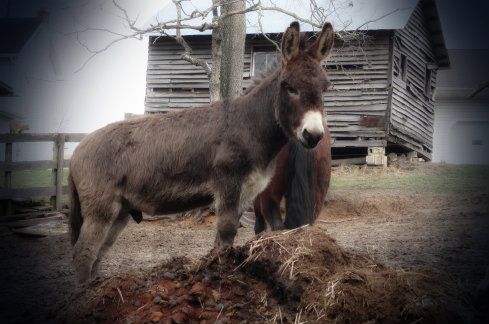 And finally my latest addition, I have only had for a little over a week, Memphis! He is a registered TWH that I got off of a lady that traded me for a dog kennel! He was going to go to Sugarcreek auction which more than likely means slaughter, unless you ride them in or they are lucky. He is really sweet, but a lot different then my other boys. He is a little untrusting and more energetic/reactive then them. But with time and patience...I believe he will come around!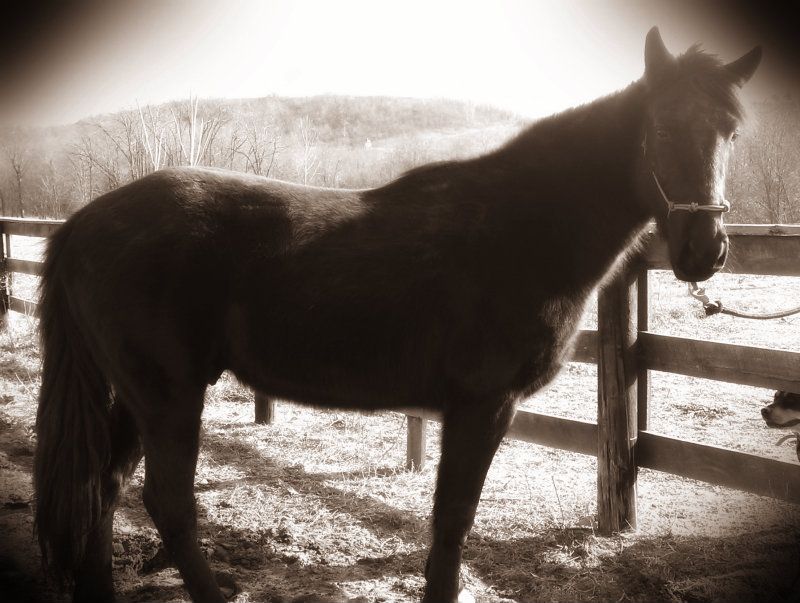 Well that is it! Thank you so much for looking, have a great day!!
They're all very pretty! Love the donkey! I think when I get a place I'll get a donkey and a goat.. just to keep the cuteness level! I especially like PT!
---
I figure if a girl wants to be a LEGEND, she should just go ahead and be one. ~Calamity Jane
All are handsome boys!! Welcome to the forum!
---
Being horseless is the pits!!
Ace and Vegas are nice looking horses, I love the facial markings on vegas
Showing
Join Date: Jun 2011
Location: Cariboo, British Columbia
Posts: 11,951
• Horses:
3
Very nice looking animals, donk is ruler of manure pile?