Pics of my new, baby born this morning
---
Please welcome Daisy Duke, born early today, mum is DraftxQH, dad is my Haflinger stallion.
She is NOT a planned foal, there is no way that I wanted to have a foal this early in the year, or a Quarhafdaf foal, but she is here now and actually she is kind of cute, in a windswept, huge boned kind of way.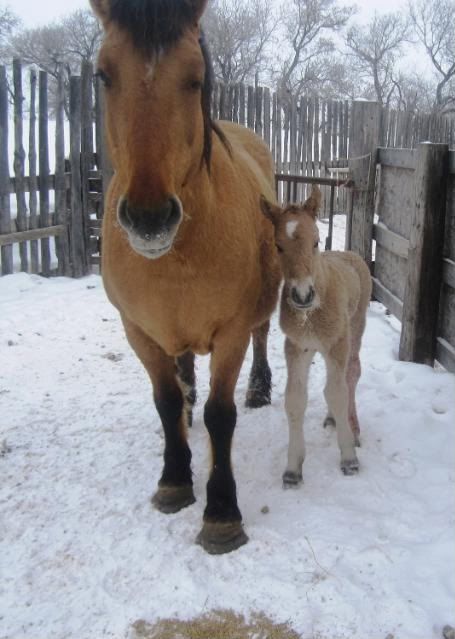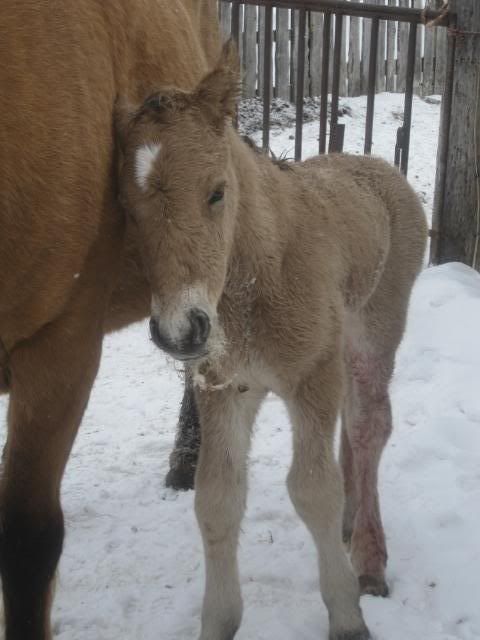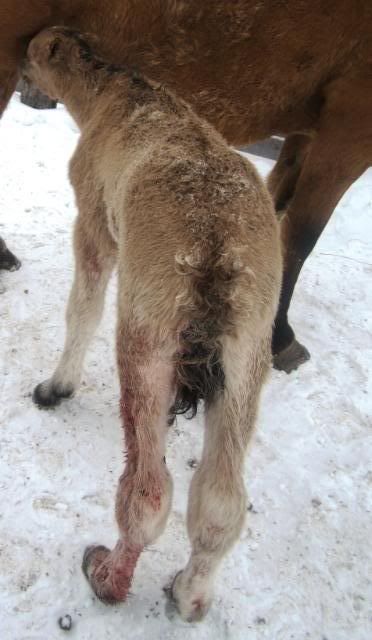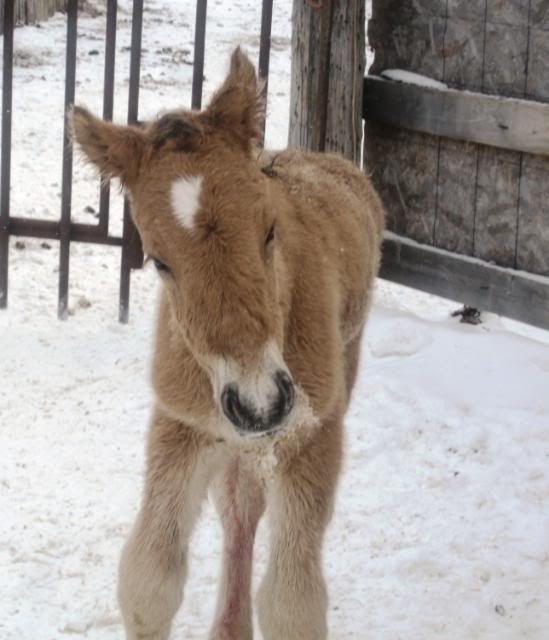 Oh and yes Big Berts hooves are a mess, now she has foaled we will have to sedate her and get them sorted out
She looks EXACTLY like a stuffed Stief horse I had as a child. Adorable!
That baby is going to be a tank! congrats on the healthy foal.
Green Broke
Join Date: May 2009
Location: Winnipeg, Manitoba, Canada
Posts: 4,510
• Horses:
2
My mare was born February 20th, which makes me just shake my head at how demented you have to be to breed a mare in JANUARY in Canada. Most mares aren't even in heat in January!

Hehe, adorable foal, very interesting cross!

---
Quote:
I hope God tells her to smash her computer with a sledgehammer.
What a cutie!!
---
Britni & Halo (2009 QH filly)
Such an adorable face, and no lack of bone!
Yep, she is adorable and going to be a big girl! She looks like a super sweaty pie though. And like I said give her lots of hugs to keep her warm lol
---
Love the second picture! Very cute. Congratulations!
Posted via Mobile Device
Adorable. Love love love the drafties......***hugs***
---
Signature undergoing edits. Please standby.......
Her legs are THICK! Shes going to be one weight carrier when shes older. Congrats :) Shes a treasure. Any name ideas yet ?
---
To ride a horse is to ride the sky.