Pics of our Spanish horses!!
---
Hola!!
Here are some pics of our horses and guests riding here at our riding / b&b place here in Almeria, Spain. This is where a lot of the famous westerns where filmed including 'the good, the bad and the ugly', 'for a few dollars more' and even scenes from 'Indiana Jones and the last crusade'!!
This one is of Pedro and Raquel. They are Spanish and live in the main city of Almeria and came here for a trek. This was taken in one of the dry riverbeds. (Not so dry that particular day!).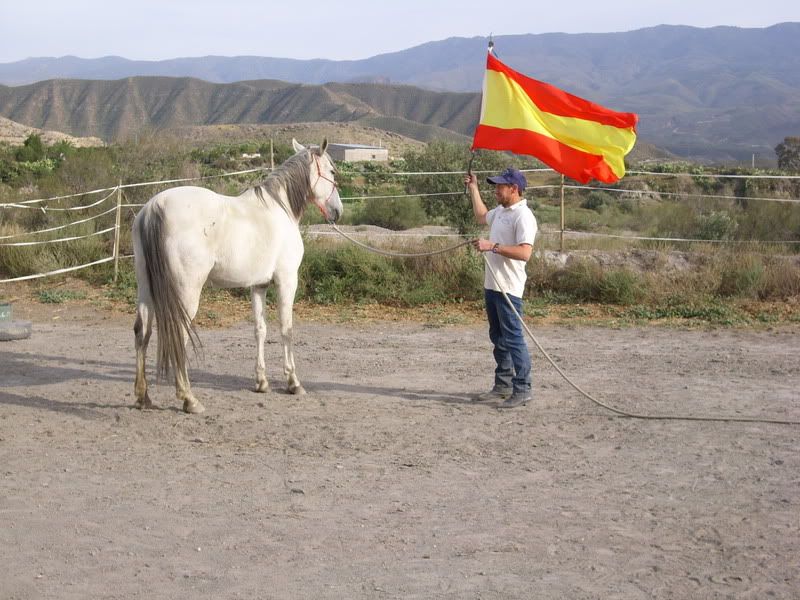 This one is of our visiting Natural Horsemanship instructor, Anthony Francis-Jones. He comes here a few times each year and holds demos. He teaches in the styles of parelli and monty mixed with his own methods. He is exremely popular and when we advetise the dates he comes here we get booked up quite quickly!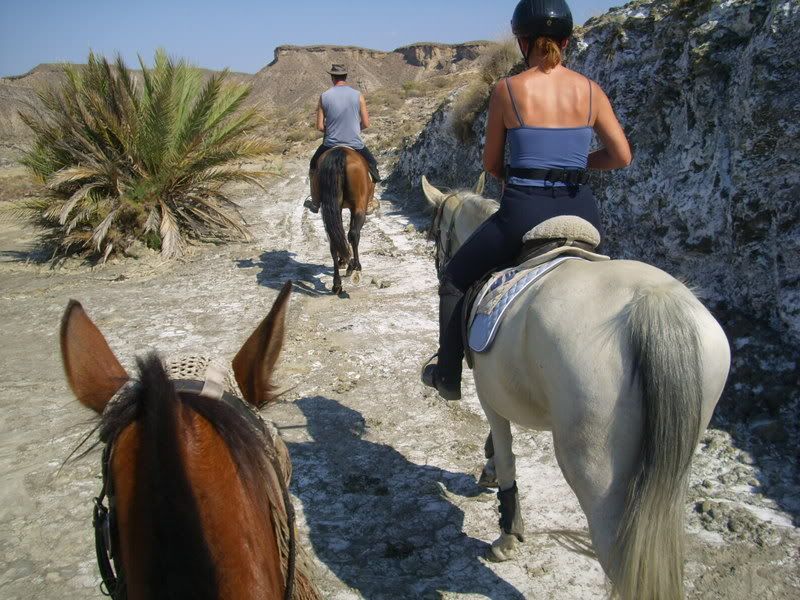 This is of one of other regular guests, Sarah. She comes here quite regular now and always insists on riding one of our mares, Consuella!! This pic was taken on one of the trails leading to the salt flats.
Here is a pic of Lauren riding Carmen. Lauren is only 11 and came here with her parents for a couple of days. She loved Carmen and wanted to take her home with her!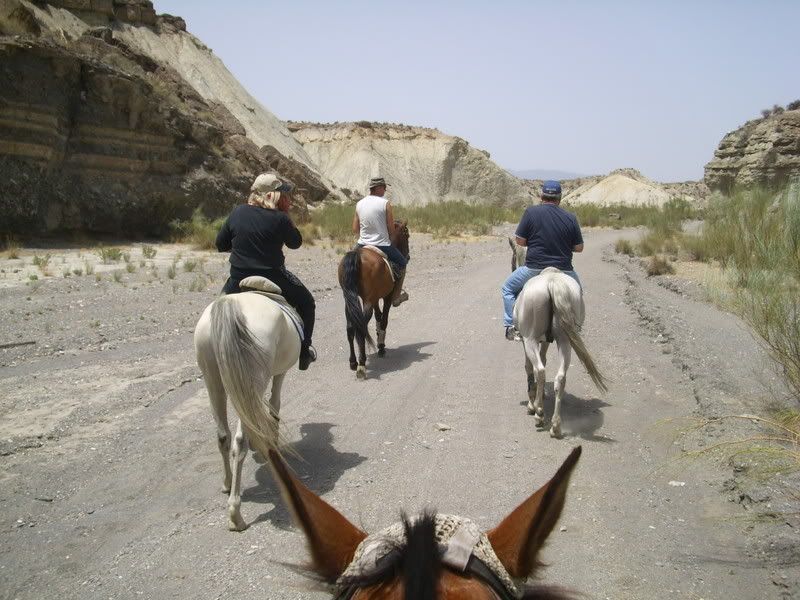 More guests riding through one of the canyons featured in 'Indiana Jones and the last crusade'!! (This is only 10 minutes on horseback from our villa!!!).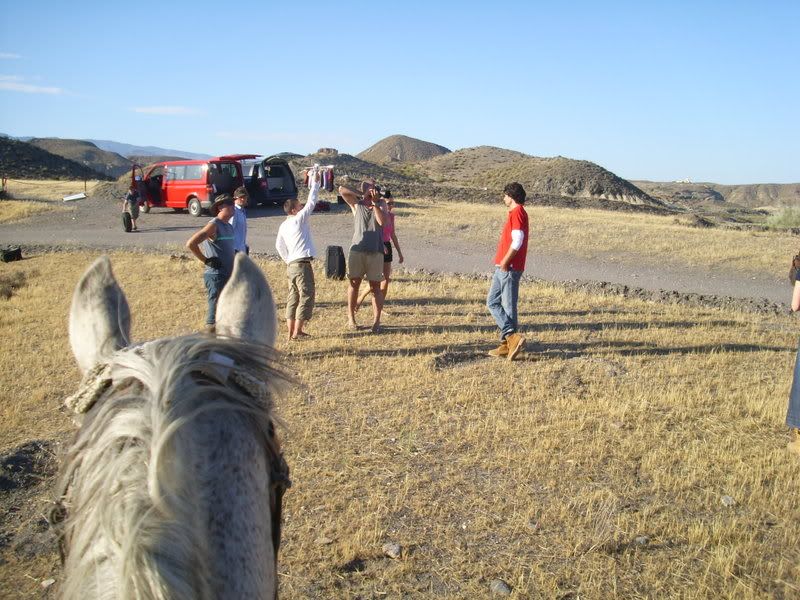 This last one is of a clothing company from Sweden who wanted to use our location for some their photo shoots. They wanted to use our horses in the shots too. What a busy day that was with photographers and Swedish models everywhere!!!
Hope to see you all soon!
Hasta pronto!
Roberto
Wow, it's so beautiful there! The horses are lovely as well!

Looks like alot of fun!
---
It's been awhile, but I'm back & back in the saddle!
Wow nice-looking area!! Soo beautiful.
& the horses are so pretty.
---
Ride more, worry less.
those are some really cool pictures!
the trails look like a lot of fun
---
No hour of life is wasted that is spent in the saddle. ~Winston Churchill
What a gorgous riding area!