Pics of Sweety!
---
This is Extra Sweet aka Sweety, I officially started leasing her on Saturday. So here she is!
A cute face shot... she kept following me, so it was so hard to get pics!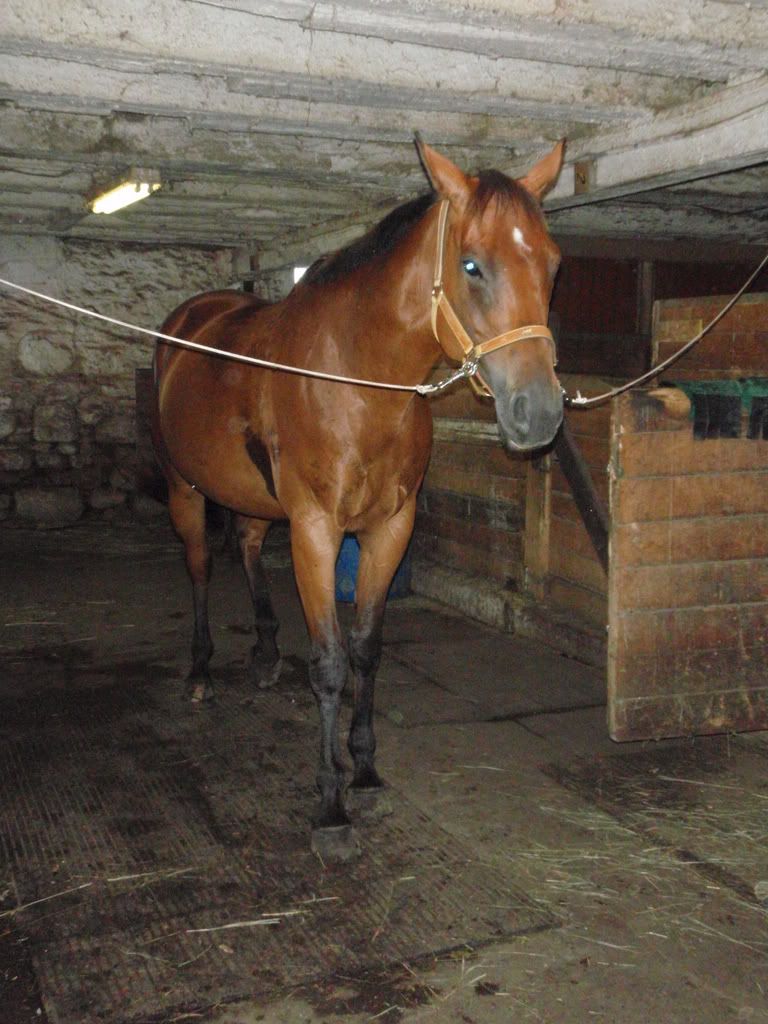 In the aisle after i rode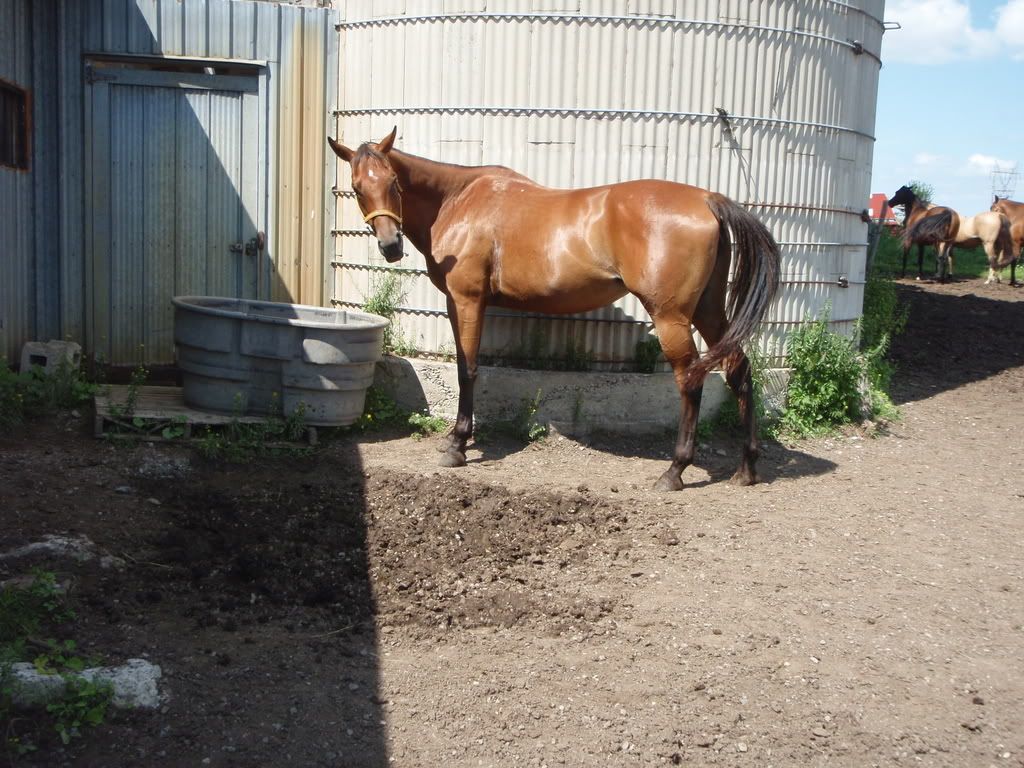 "Are you still here?"
Thanks for looking!
Aww she's very pretty. A very kind and sweet face. The name suits her. What will you do with her?
Sweety is very pretty. :)
---
Ride more, worry less.
She's pretty! I love her already
Awww, thanks guys! She really is a sweet horse, nickers to anyone she sees. lol. I think next year Im going to take her to some schooling shows, maybe some bigger ones, we'll see how she does over the winter; she's had the last few years off being a broodie so she needs a lot of work.[/quote]
She's a tb? I like her a lot...very solid.
Very cute! Do you plan on buying her later on road?