Pics from today(critique if you want)
---
Dad dropped me off at the stable today, and i got some pics of my horses diamond and rowdy( caption are above each photo) (critique if you want)
Me and rowdy
Rowdy looking at somthing

rowdy looking at somthing
BATH TIME!!!!!!!!!!!!!!!!!!!!!!!!!!!!
rowdy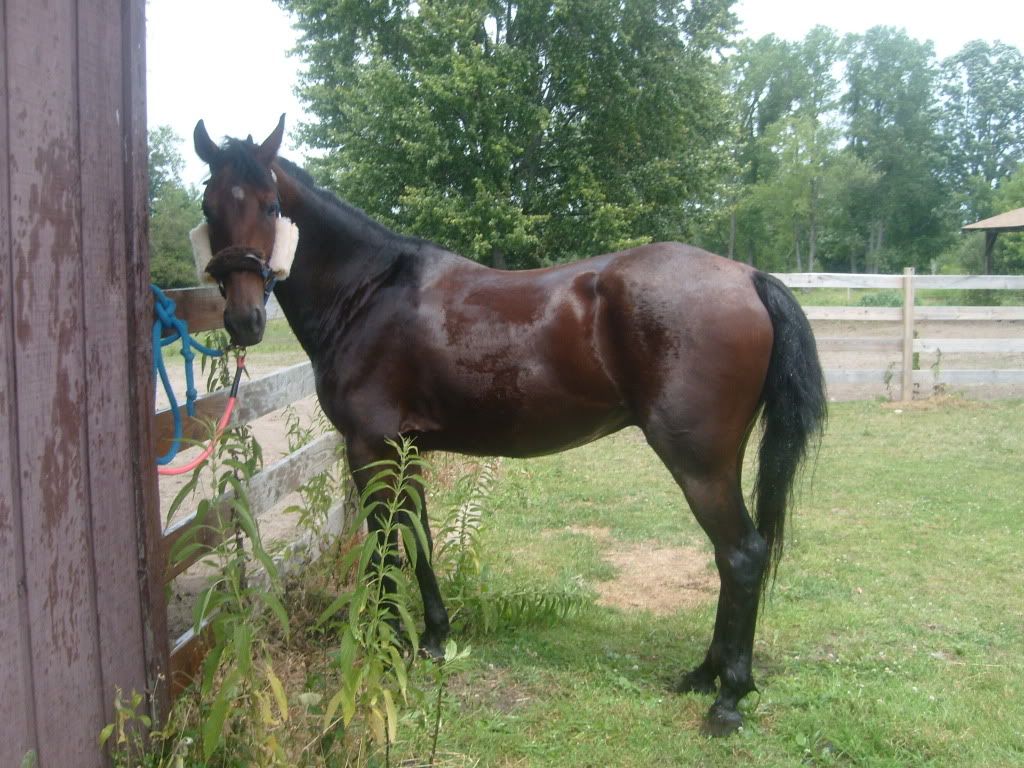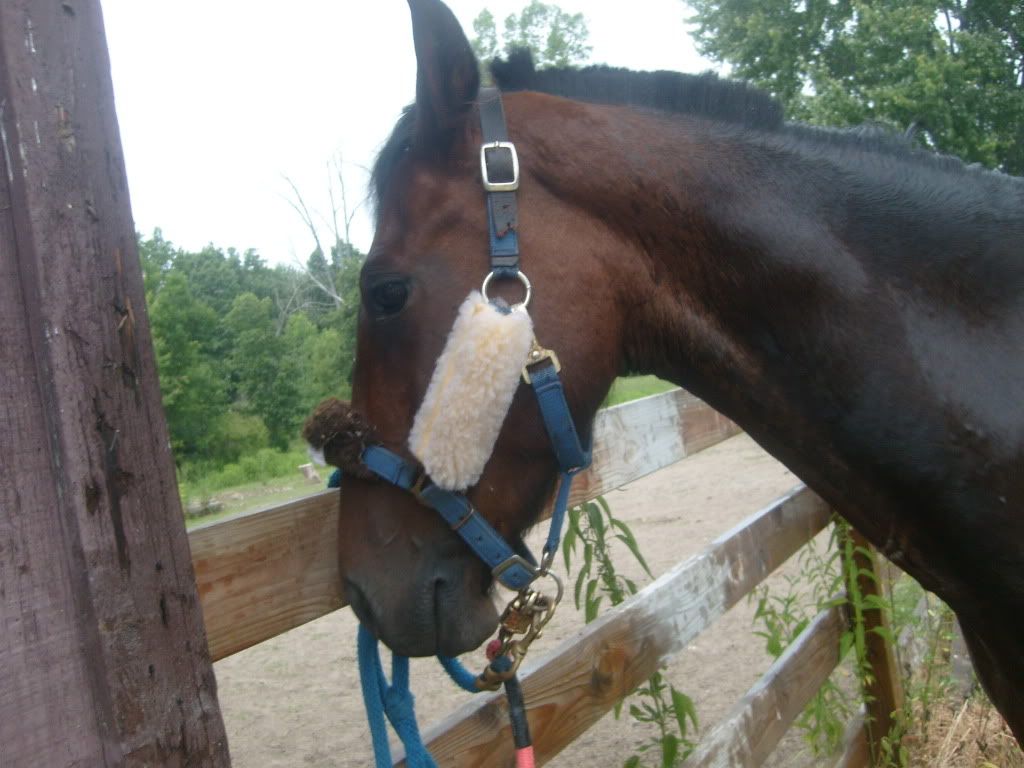 Rowdys conformatin(crit. wanted)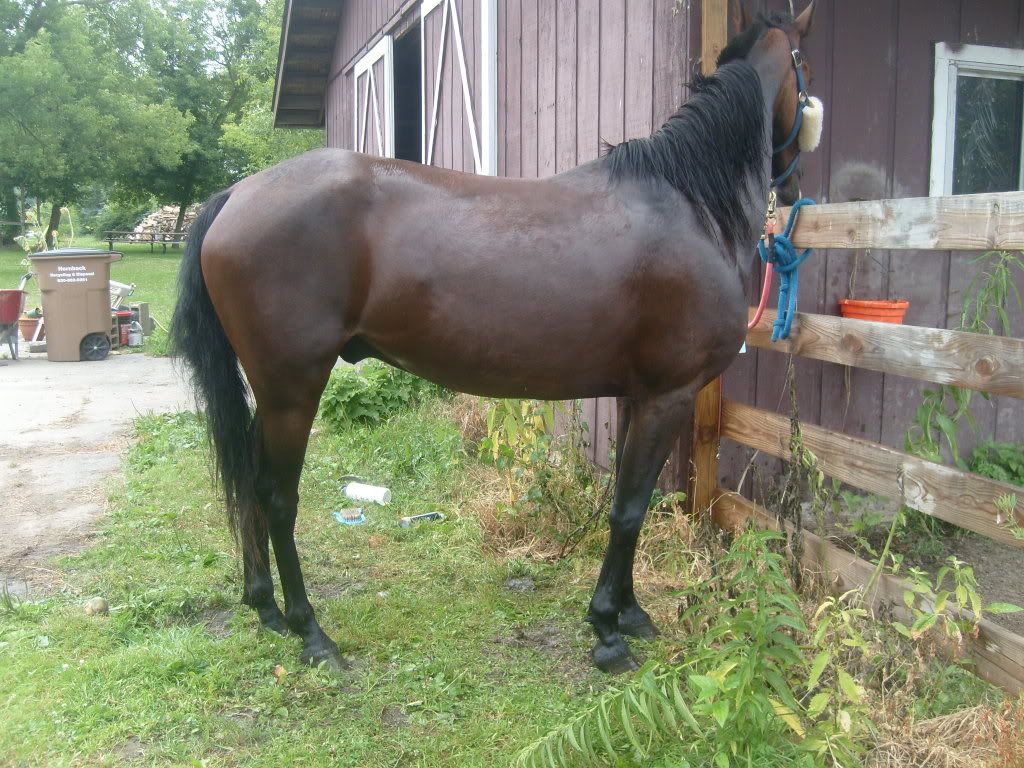 this pic was taken right when rowdy was moveing his leg lol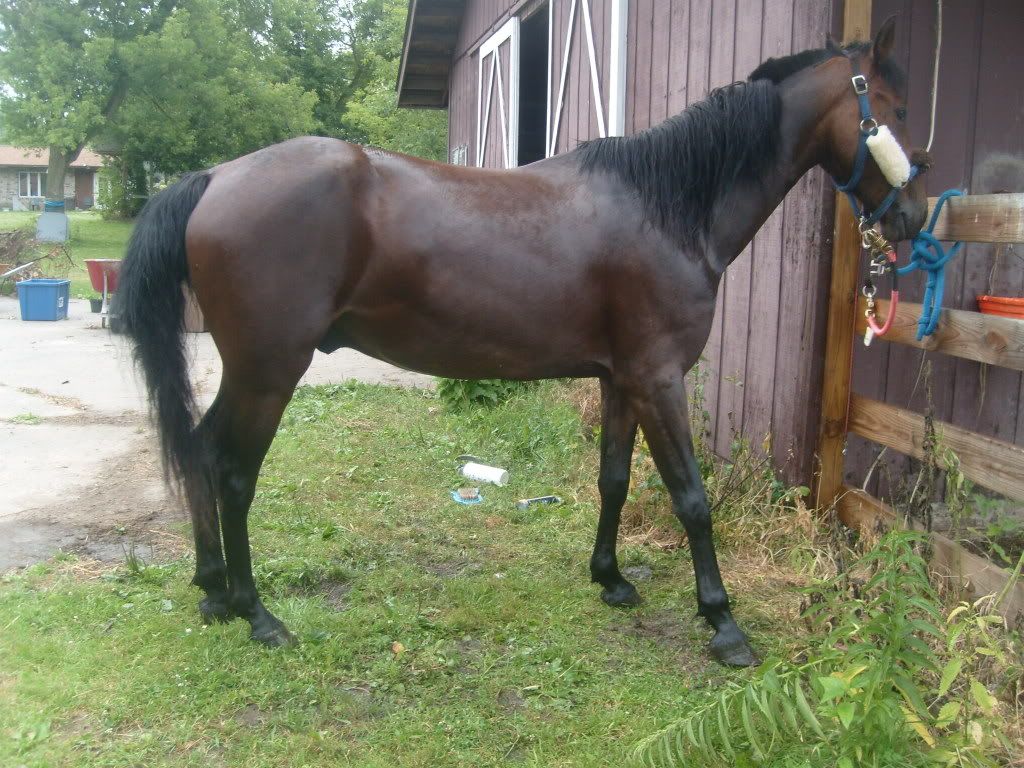 here is a good pic to show how bad the knot is oin his tail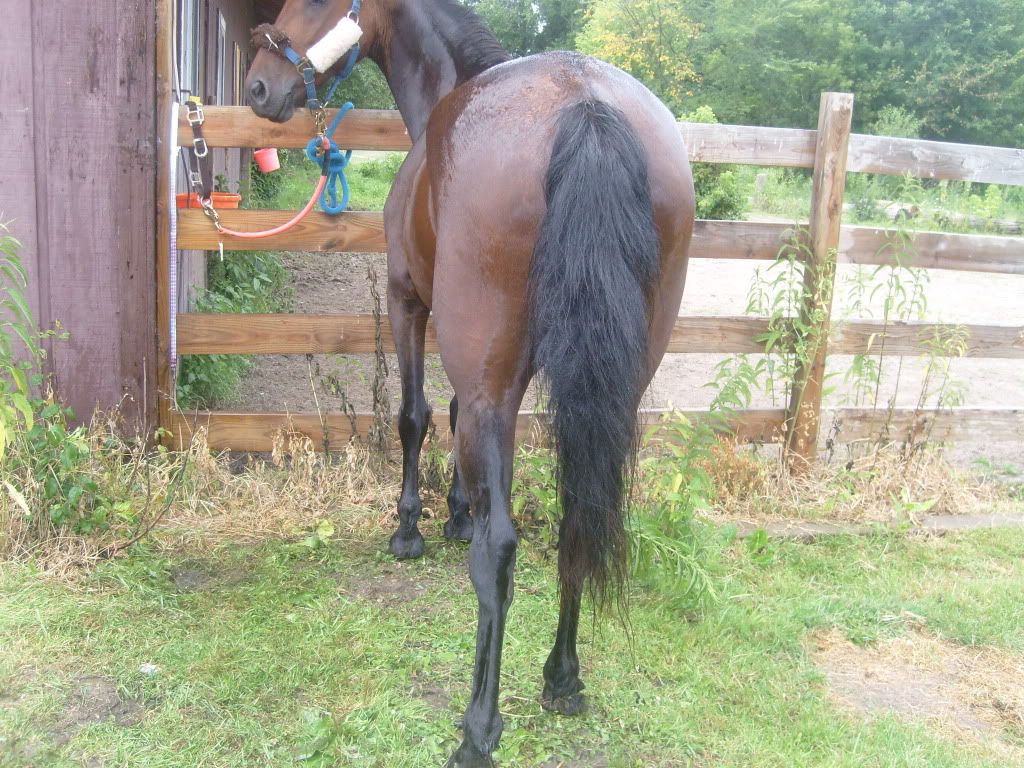 Diamond(crit too please i already know he is fat so no comments on that)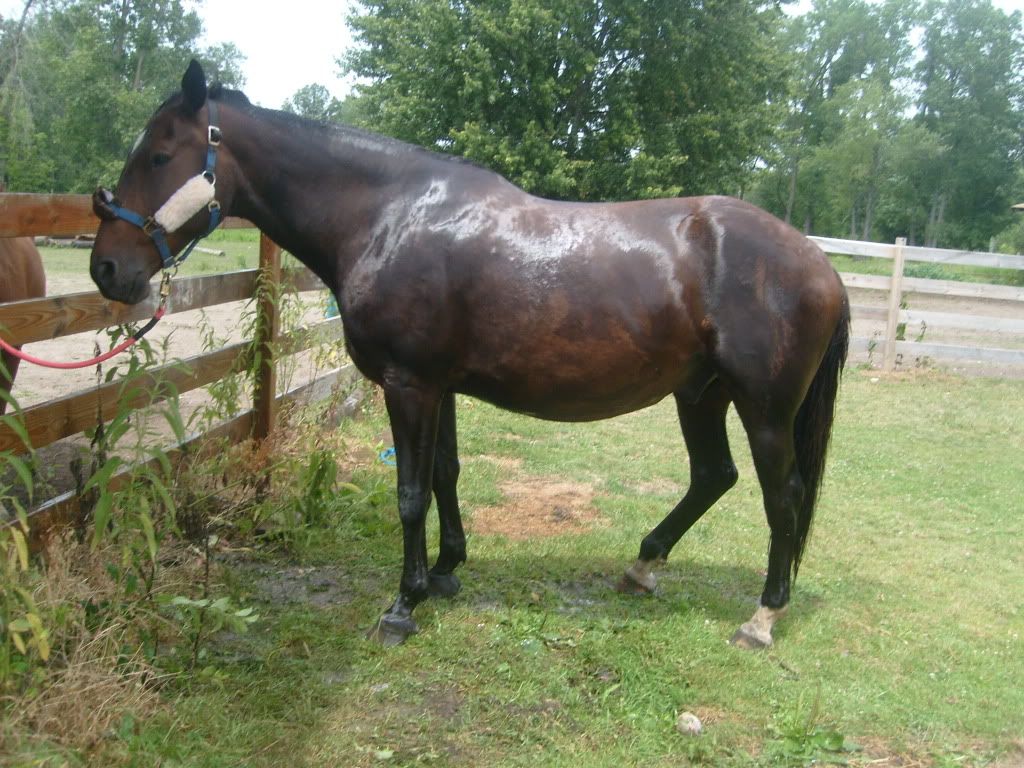 OMG!!! its the one eared horse
FALSE ALARM!!! he has two ears...and a elvis presly hair doo(forelock) its the waaveeee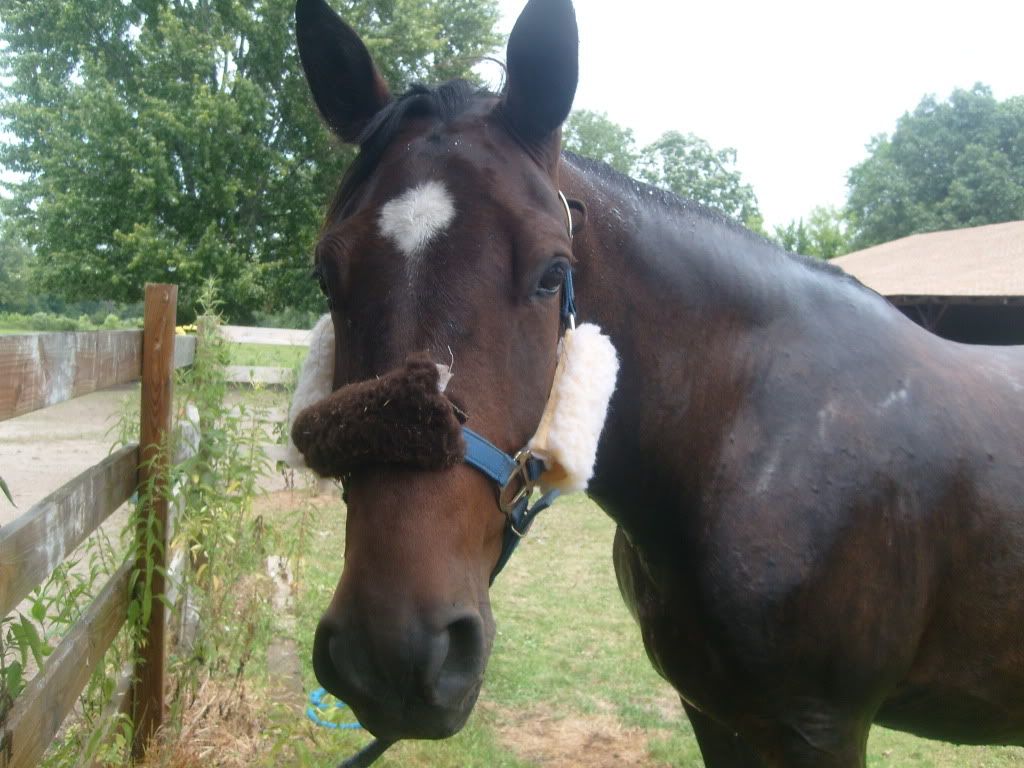 Here is diamond and his girlfriend, brandy. they HATE being separated cuz all the horses hate brandy, and they all hate diamond, but brandy and diamond like eachother so if brandy or diamond, is alone they get bullied.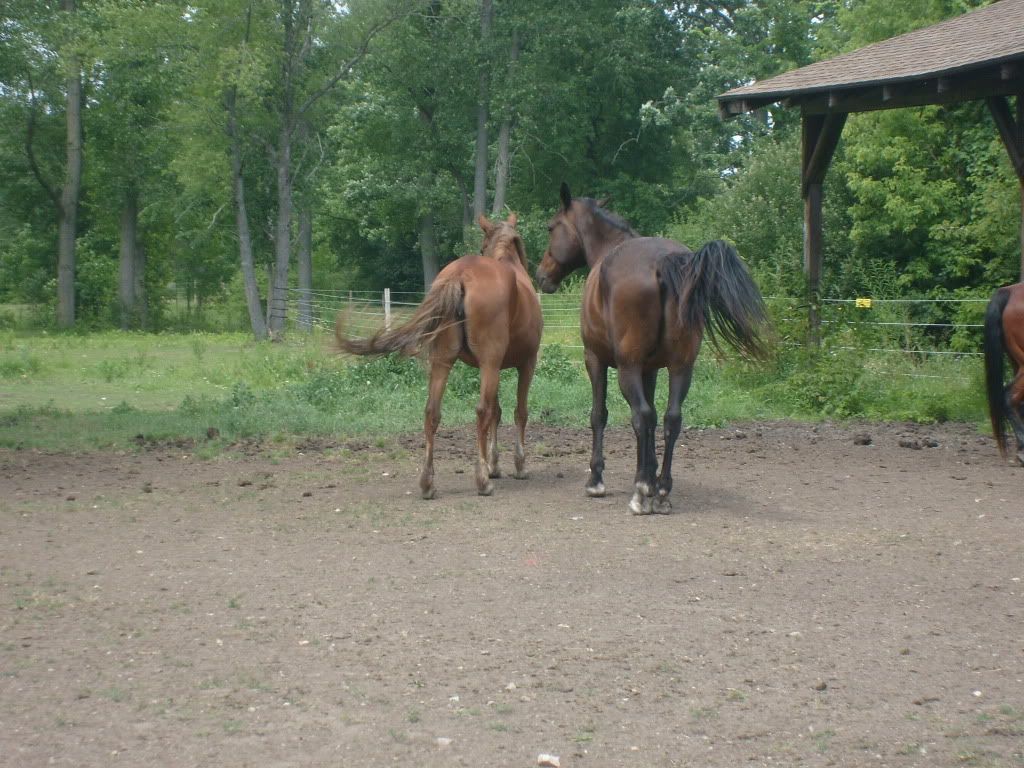 grooming her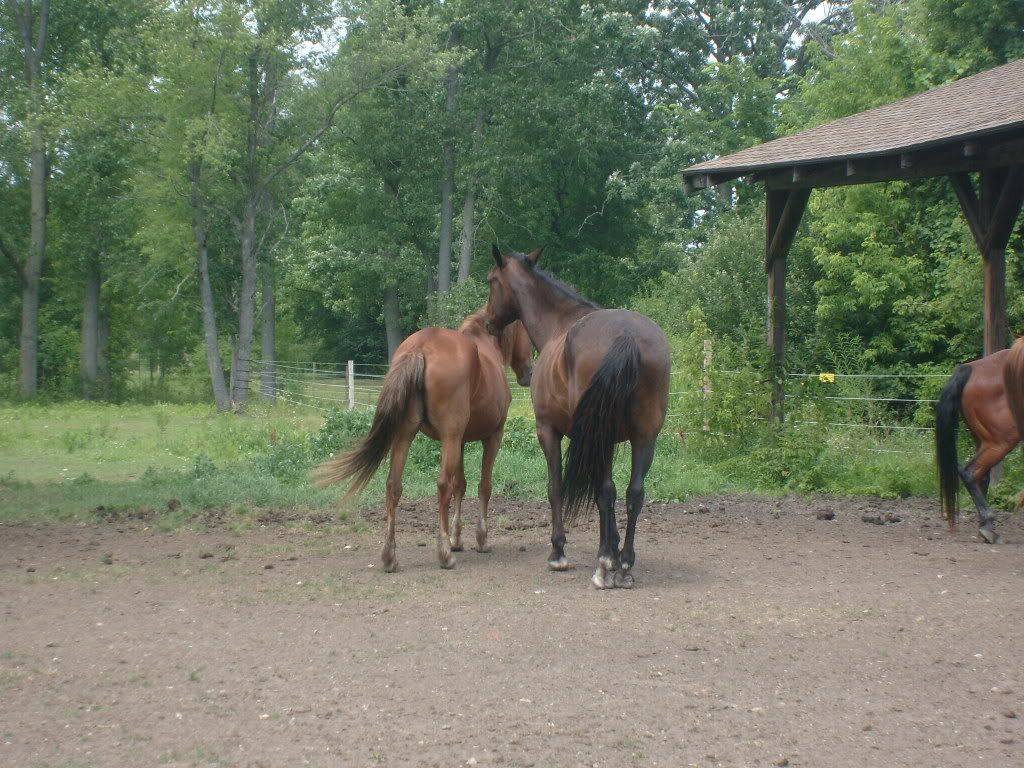 Rowdy being a dork like always(he just lets his lower lip hang there, and knows how to smile on command)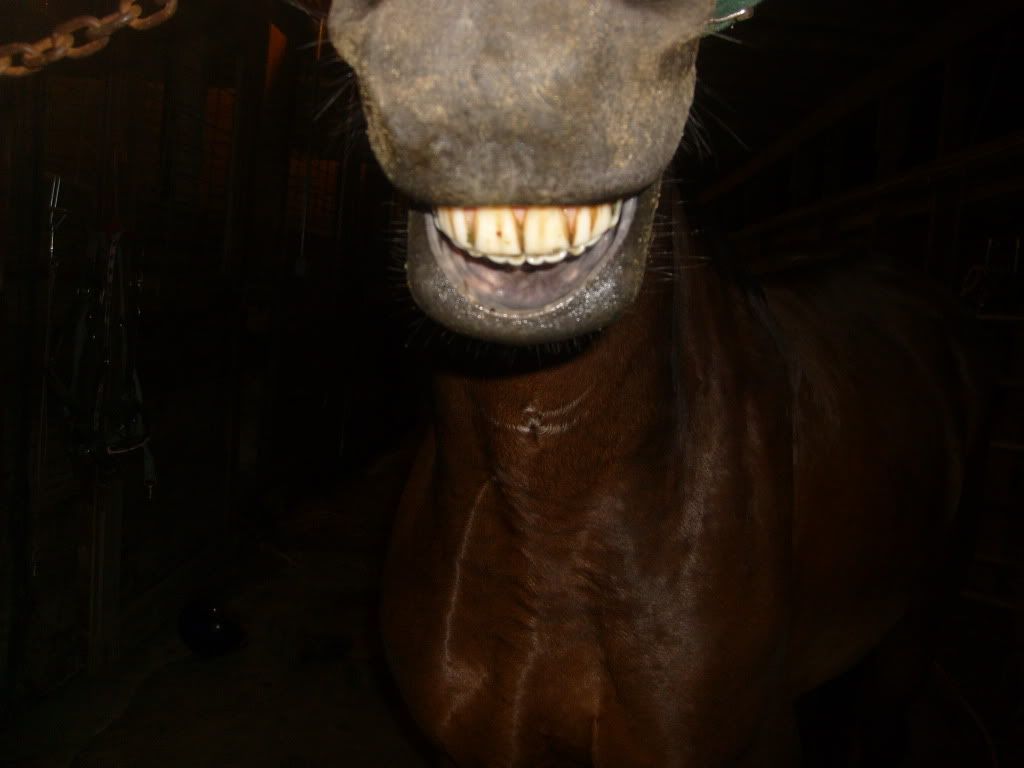 more
Hahahahahahahahahahahahahhahhhhhhhhhaaaaaaaaaaa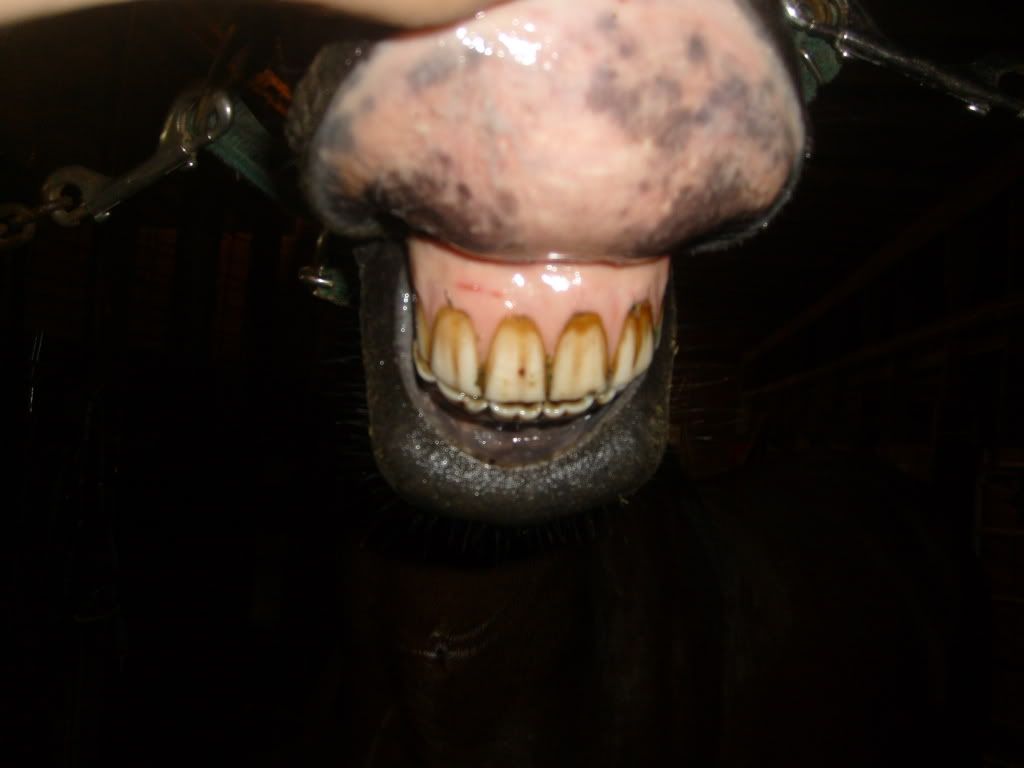 pics of the barn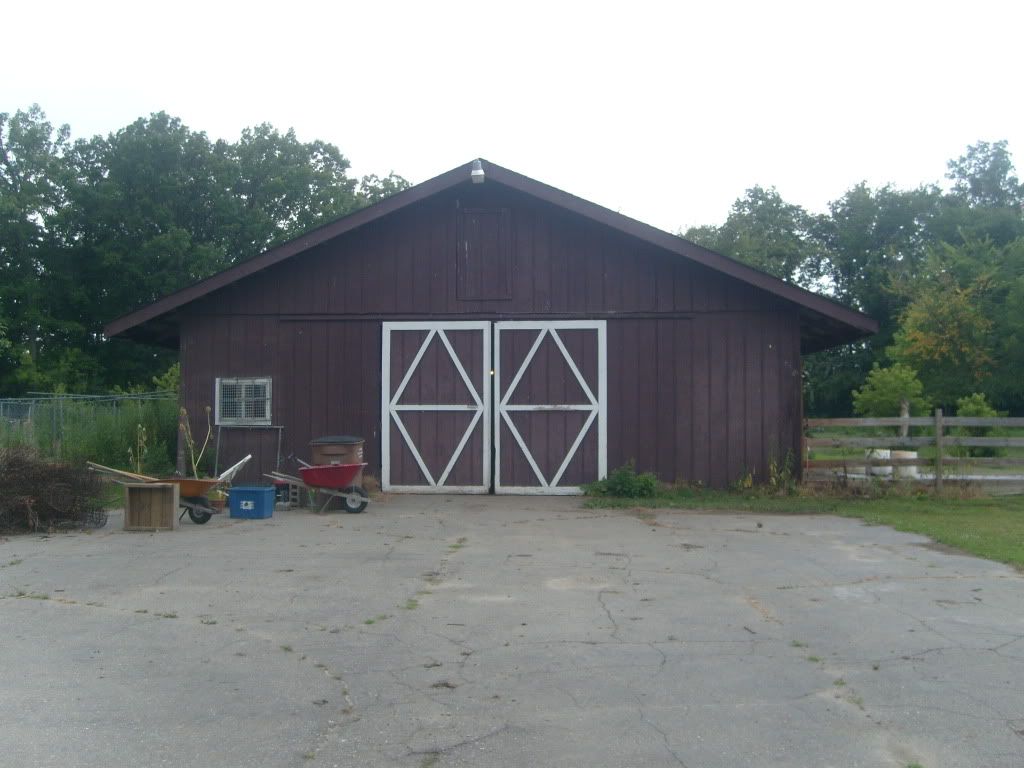 indoor arena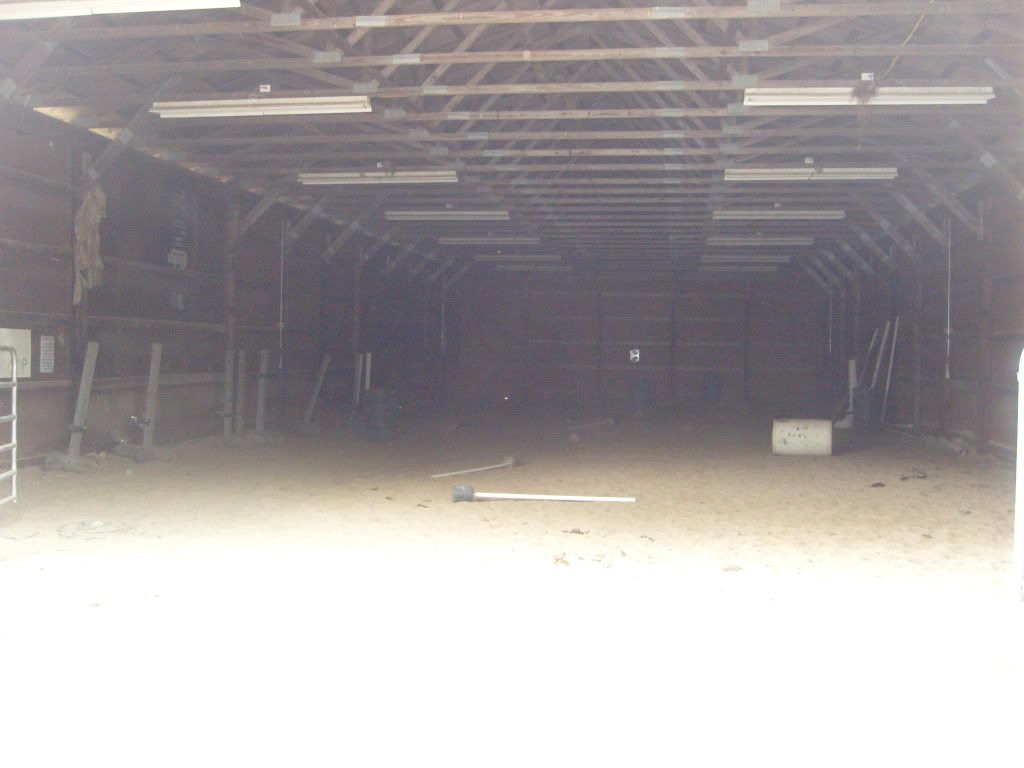 shelter, and pasture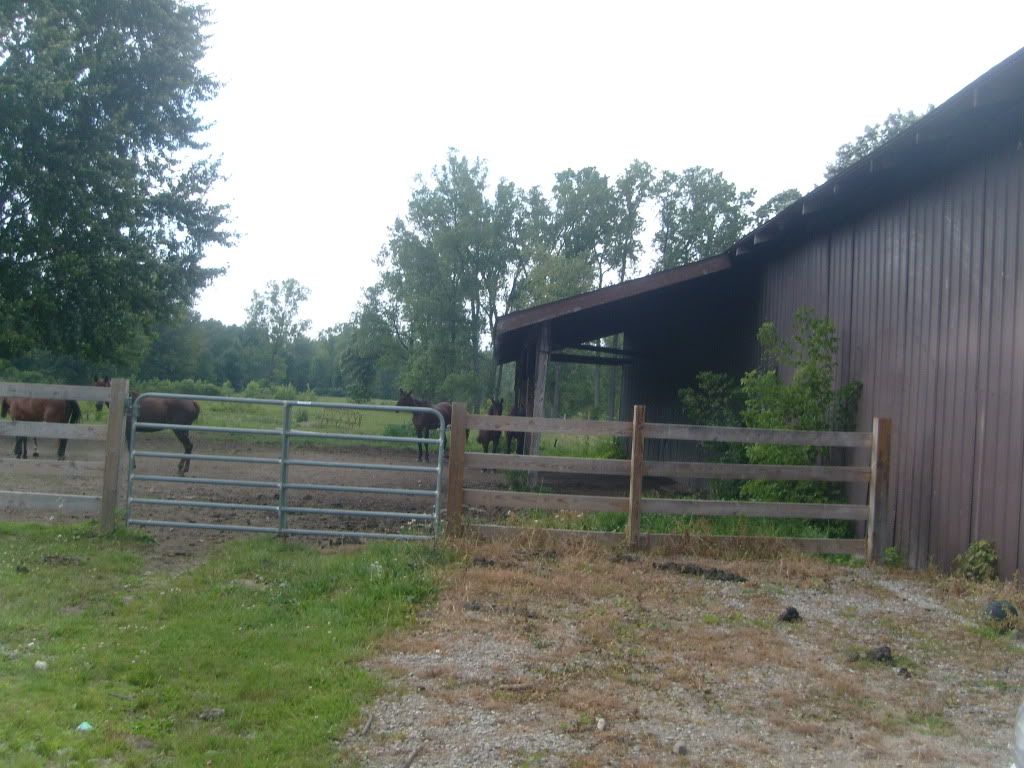 In the pics where Rowdy is all tacked up his noseband is much too low. There should be two fingers between the band and the prominent part of the cheek bones.
I know, but it dosnt go any higher
Does he have to have it? Because the way it is it's not going to do anything other than interfere with the bit. Also I just noticed the cheekpeice is attached to the bit backwards.
I'd suggest loosing the noseband, it doesn't really have a purpose unless he likes to open his mouth, chomp on bit etc. If he does I'd suggest a figure 8 cavesson or drop noseband.

He is really gorgeous! And the picture of him smiling is so funny! =]
---
"Blame it on my wild heart."



masatisan- no he doesnt need it but i can take it off,its just part of the bridle. and i know i didnt have enough time to change the cheekpiece lol, and its hard to change.

SDD- i cant take the noseband off cuz it is part of the bridle
and thanks:)
lol cute pics love him smiling! awww brandy and diamond are so cute rowdy looks pretty good to me love his back must e a comfy bareback horse!
thanks! And noooooooooo i hate riding him bareback he is soooooo boney, it hurts me!!! haah
They're cuties. What breed is Diamond? And I like your indoor arena, but looks like it's due for a bit of a clean. ;) Haha.
---
It is not enough for a man to know how to ride; he must know how to fall.