Pics of your makeshift tack room
---
I don't have a barn, and I just pasture board so I have to keep all my stuff at my house (it sucks if I forget something!!). Today I moved and reorganized everything into the "nook" in our garage that has the water heater. I'm going to try and convince my husband to get rid of all the glass bottle and jars on the table so I can use that too!
That's a saddle blanket on the floor that I don't use since I got a new purple saddle pad-- and I hate walking on the garage floor barefoot.
Hanging on the back shelf is my bridle rack. It used to be very organized, back when I only had a halter and lead rope for each horse. Now it's packed.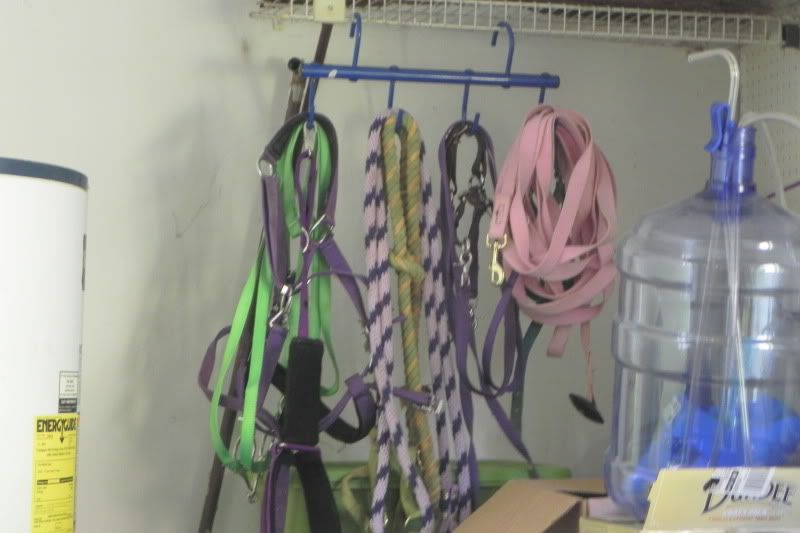 What about your make shift tack room?
---
Impressive Wild Angel- Ginger Happy Go Lucky- Duncan Little Boy Blue- MellowSweetwaters Eqyptian King- Sam