Picture Contest!
---
Everyone now: WHOO! xD
CONTEST ENDS ON NOV. 27th!
VOTING BEGINS NOV. 28TH!

Post your favorite picture (one per person) of:
YOUR
horse/donkey/mule/zebra/zorse/zonk
YOUR LESSON
horse/donkey/mule/zebra/zorse/zonk
YOUR NEIGHBOR/FRIEND
horse/donkey/mule/zebra/zorse/zonk
YOUR RELATIVES
horse/donkey/mule/zebra/zorse/zonk
No internet pictures please
First Place
3 Photoshop'd Images
(one of winning image and other two of your choice)
Second Place
2 Photoshop'd Images
(one of winning image and one other of your choice)
Third Place
One Photoshop'd Image
(image of your choice)

Info & Rules
-No entries will be accepted after Nov. 30th
-Voting begins on Nov. 28th and will end Dec. 5th
-Entries will be judged by a poll vote
-Everyone is welcome to enter
-No internet images are allowed
Image-Of-Your-Choice Requirements

-Picture must be an original or stock. Otherwise, permission must be received from owner.
-Must be of decent quality
-Does not have to be super massive
-Must be appropriate
Photoshop Info

-Will do custom text (text must work on Windows and link to download must be provided)
-Can do glow text
-Can re-draw manes/tails/feathers
-Background of your choice (again, original or stock)
-I will provide many examples along the way for maximum satisfaction
-My copyright (c.VM08) will be present, but it guaranteed to be tiny and out of the way
-Can (and will) do images for RPG's/Horseland/etc.
-Custom sizing is available.
-Will also do banners/cards/avatars instead of full image
-I've been working in Photoshop for nearly seven years now and use Photoshop CS3
-I
cannot
do in/out fading/moving text at the moment. I will post an update if I can before the end of the contest.
GOOD LUCK!

---
Wait! I'll fix it....
---
Last edited by twogeldings; 11-20-2008 at

05:34 PM

.
a photo photo? Or a photoshop photo? both? either?
Will enter, but not sure which you want
My favorite picture of Stella:
---
Stella - sweet, timid, elegant, lovely, lively, amazing
Luna - large, unattractive, naughty, adored

here is my favorite picture of Boo:
Here's my favvvv pic of my Standardbred mare, Let's Go Dancing (Bailey)
---
♥ Seoul Searchin' for the Lovebug ♥
Here is a pic of Luna and her mom the morning after her birth.
Oh man choosing just one was hard!!!
Here goes: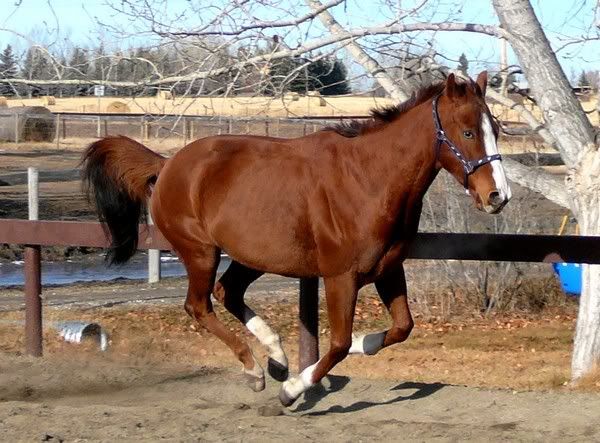 I love the power, the timing, his eye ... mostly the speed you can feel from the picture.
I have way more pictures than just this one.... bahh.
---
The lovely images above provided by CVLC Photography cvlphotography.com
Do you mean we can post 1 picture in each category, or 1 picture all in all?
---
Horseshoe Loop Farm: Home of Gypsie (22 y/o TWH mare), Dakota (10 y/o TWH gelding), Codie (18 y/o Walkaloosa gelding) & Harlow (9 y/o APHA mare)
this is my Mini burro Olen and his best friend Belgian mule Tiny
---
Always remember that feeling of looking at a big, open country over the ears of a good horse, seeing a new trail unwind ahead of you, and that ever-spectacular view from the top of the ridge!!! Follow my training blog:
http://robertsontraining.blogspot.com/