Picture intro. :) meet my guys! [very image heavy]
---
I'm new here so I figured the best way to introduce myself was with lots of pictures. :P I figured like every other forum, you guys are picture crazy! Hehe.
So, my name is Haley [hence the username] and I'm almost 18, just a few more days! I'm going to be a senior in high school this coming school year. My show horse is a 6 y/o black [er, supposedly.. lol, we suspect she's smoky black] APHA mare. We do Western Pleasure, Horsemanship, Trail, Showmanship, Hunt Seat Eq, Hunter Under Saddle and starting next month I'll be showing her in Western Riding as well. She's more of an western horse due to her size, stature and breeding, as well as her frame of mind [she's lazy and prefers going slow], but she can sure kick butt at english, which has actually surprised me. We just started showing english this season. Her barn name is Sierra.
My other guy is retired, he's a 17 y/o QH gelding, and he lives his life as a pasture puff and enjoys it very much. He has a stifle injury, so he can be ridden but not very hard, especially since he's so out of shape. His name is Star [I so wish I changed it when I bought him!].
Sierra:
that's my mom holding her
cotton candy poneh.
---
Last edited by Haley; 08-29-2009 at

01:28 AM

.
Star: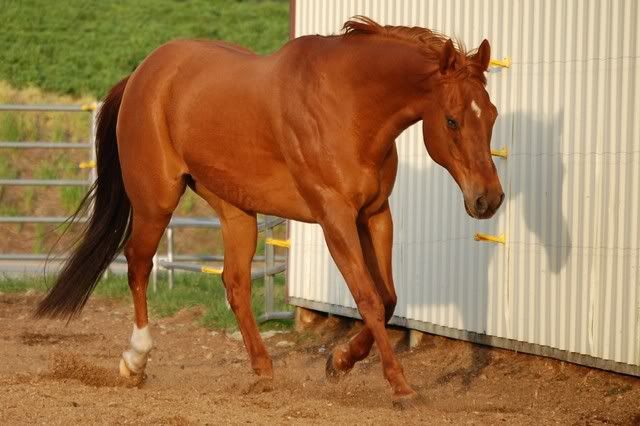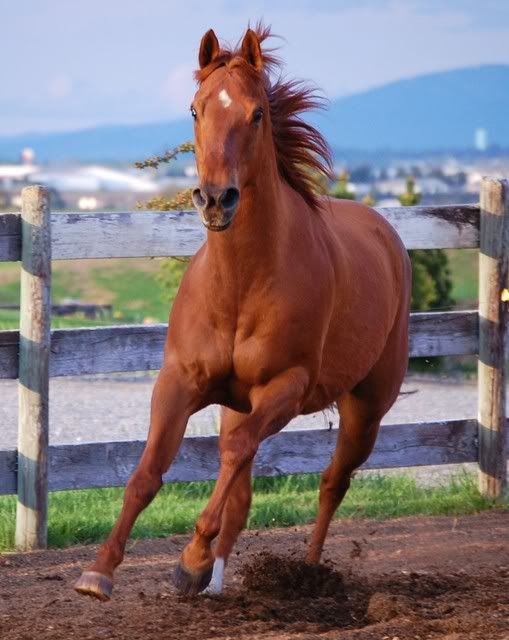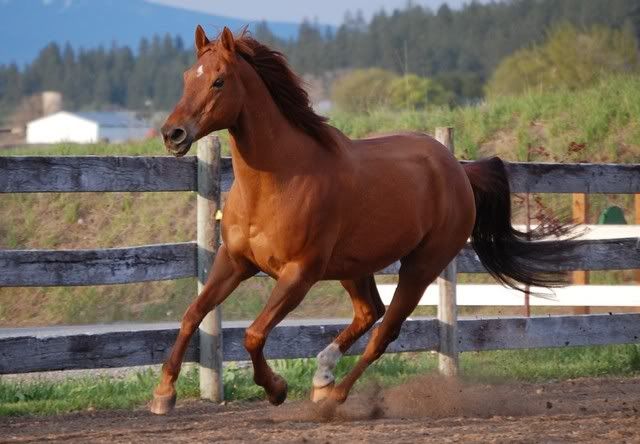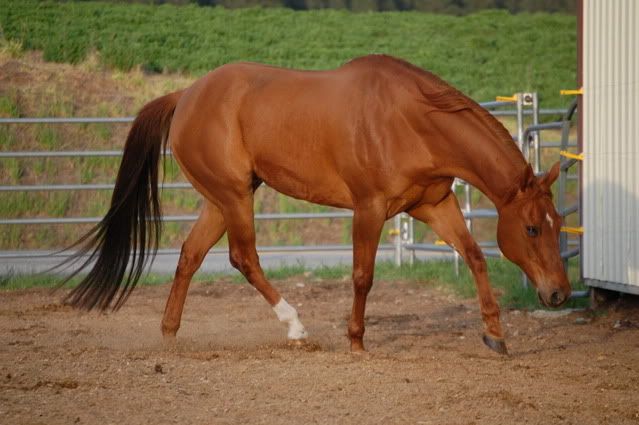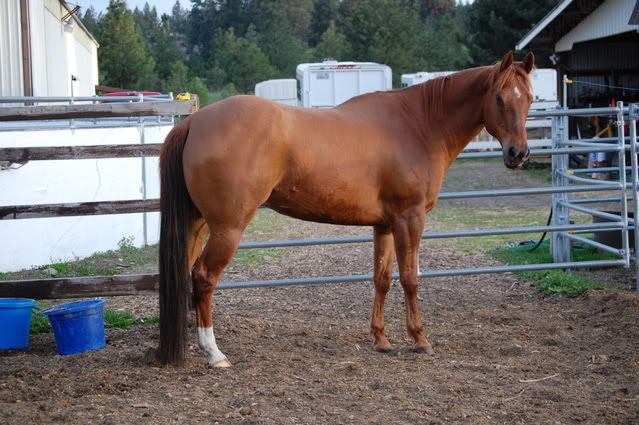 waywayway back, about 4 years ago.
now of course, there's always more pics if requested [mostly of Sierra, since I pretty much only get pictures at shows]. ;P
---
Last edited by Haley; 08-29-2009 at

01:30 AM

.
Welcome! I love that third picture of Star! He's a beauty!... Well they both are! =D
---
Fabio - 13 year old Arabian/Lipizzan gelding

~
Rest peacefully, Lacey.

Welcome!! I know you from the FiSH forum!
---
The lovely images above provided by CVLC Photography cvlphotography.com
Welcome! Your horses are beautiful and what great photos!
love the 5th one of star, id love to use it in a photoshoped image? maybe I will, ill show you if I do
Wow your horses are absolutely stunning! I remember seeing you from a few forums too.
Star is just stunning! Your horses are amazing!!
---
Left to love horses from afar