Picture OVERLOAD of LEXI!!!! Like i promised!!!!!!!
---
this is the first time shes ever been in a round pen! where is was before she only lived in the pasture never crossed tied maybe been in a stall twice and she did really good! she spooked a few times which was quite halarious but she calmed down after a while well enough talking here are her pictures! me and her spent about 2 hours in the round pen together getting use to each other (not free lungeing) just walking around and petting experimenting with her ecct ok here :P
Lexi looking at the cat that was near by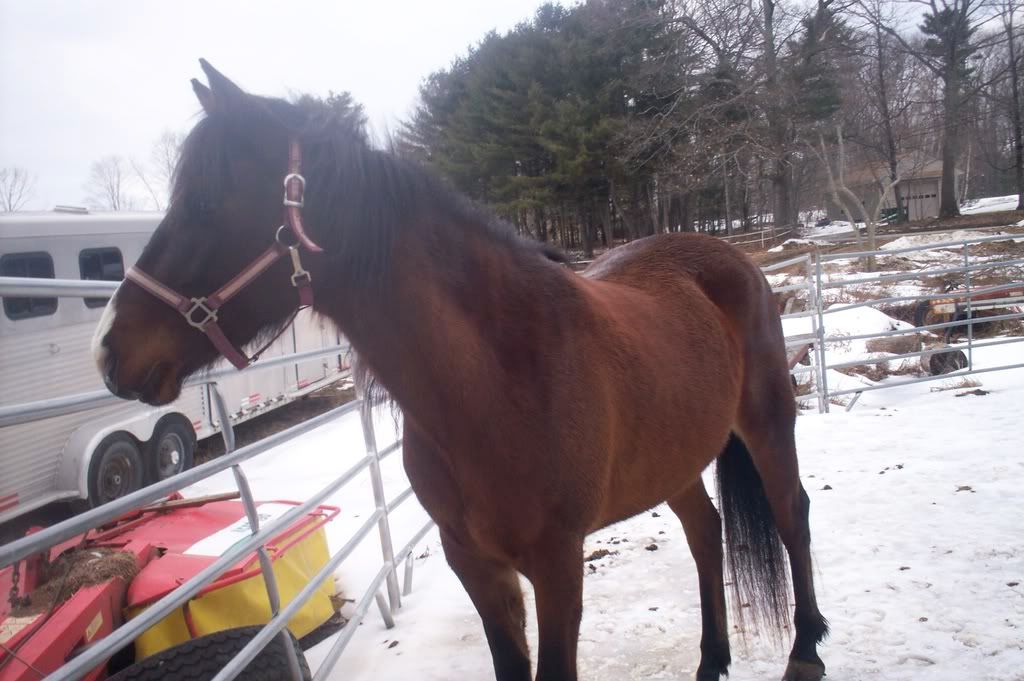 : (we finally bonded after 2 hours!)
lol u can see that most of the pictures really make her color dul except for maybe 3 of them lol
Lexi about to roll in the snow!
[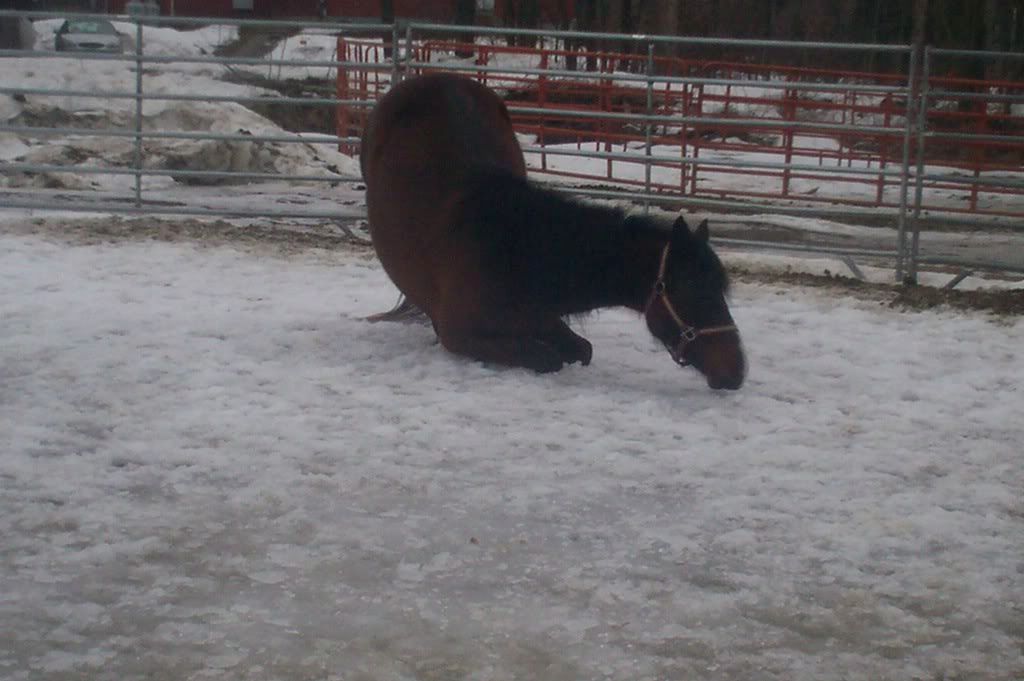 Her gorgeous head!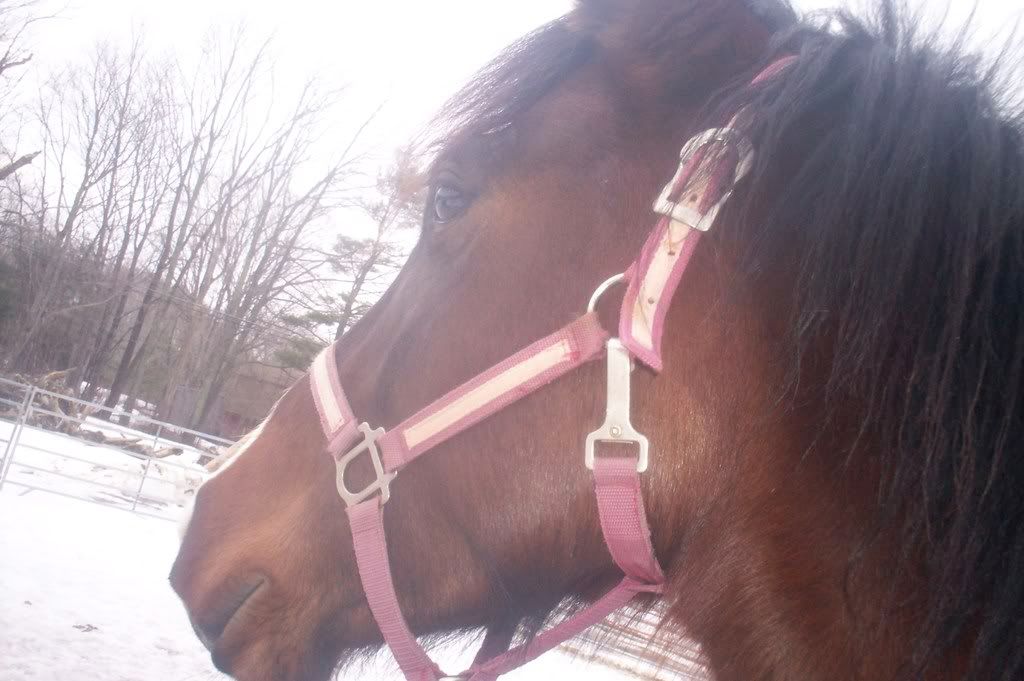 Walking around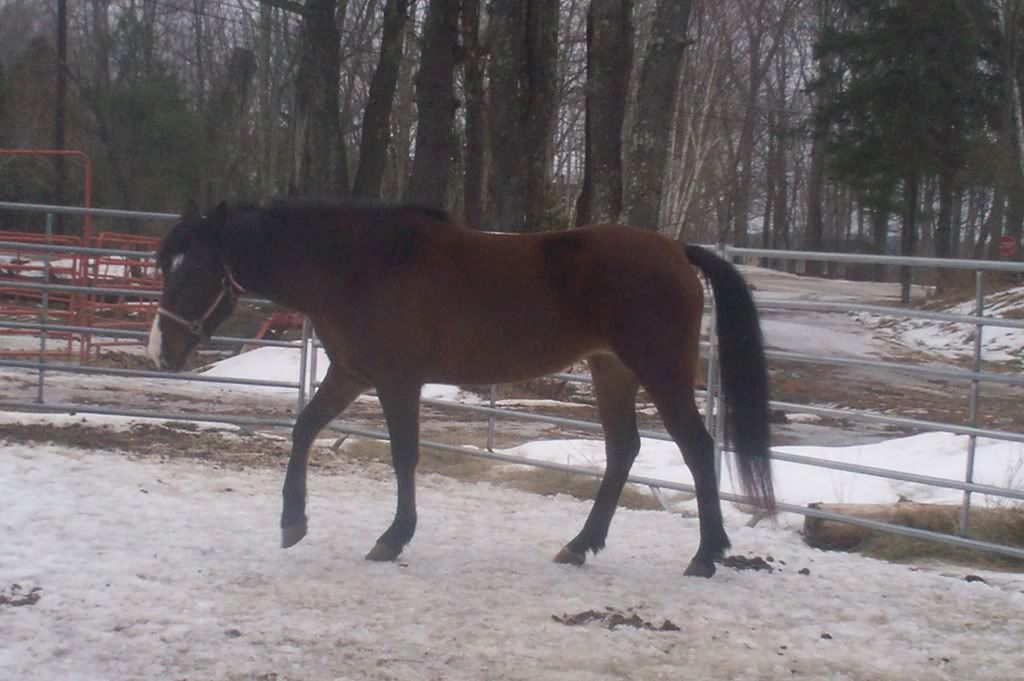 her head again:P
Mommyy.... whats this *sniff...Bite*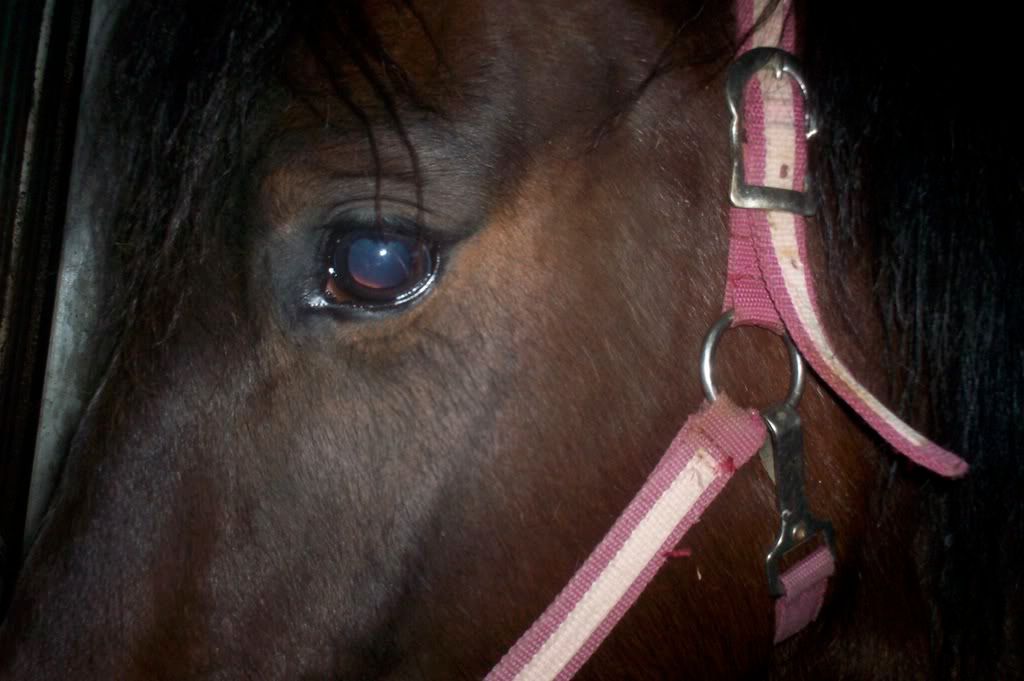 mom look look! theres a ... thing!!!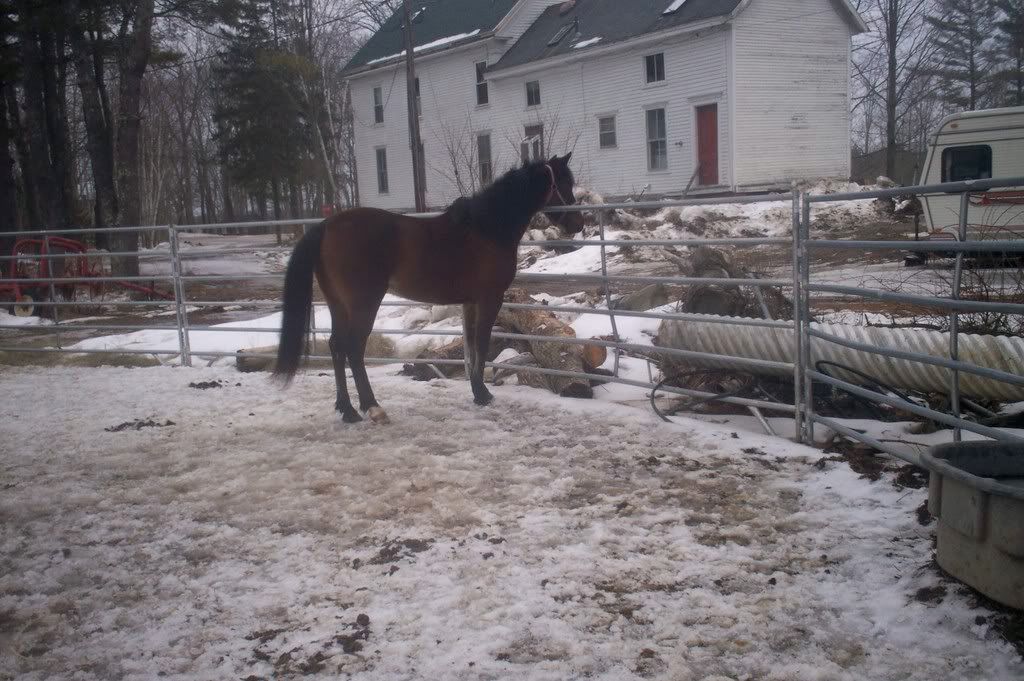 this picture is just sorta showing off her colors
Rolling more!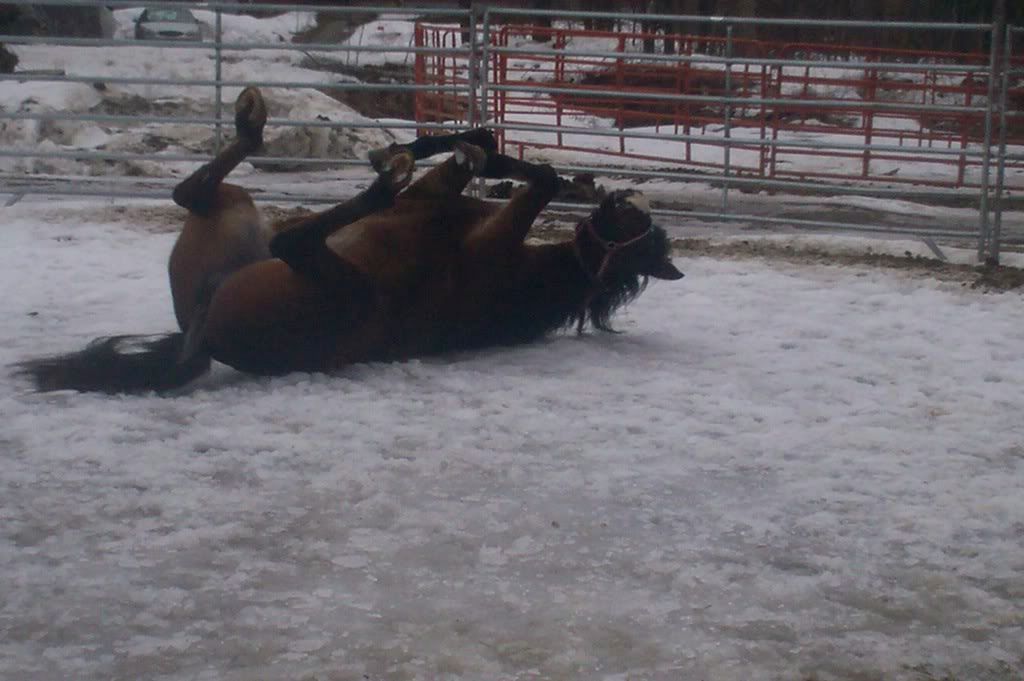 Her colors! (shes GORGEOUS!!!!)
I like her color a lot. Even though I am not the BIGGEST fan of brown shades. lol. I am a sucker for a horse with a full, thick mane! 8)
---
WHATS REALITY?
lol well im glad you like her color aswell
and ya she has one thick full mane lol i was gonna braid it but decided not to lol i love her mane and tail it matches her
What a cutie pie! Looks like she enjoyed her play time
Such a lovely bay with a beautiful mane & tail :P Thanks for sharing!
Does she do the Morgan stance? You know, where they camp out there back legs like this.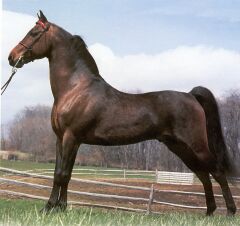 My Morgan does it and whooey he looks fancy. :)
ya she does not as big as that but shes getting the hang of it and she parks right out which is good shes my 100% morgan baby
She's adorable!!! And Abby, that is one beautiful boy you've got there!