Pictures!
---
So since it will be a while till I can even ride my horse, I'm stuck with taking lots of pictures. Skutter is 7 months old
Sorry if they are Huge!
Tiger
Jake the Percheron
my girl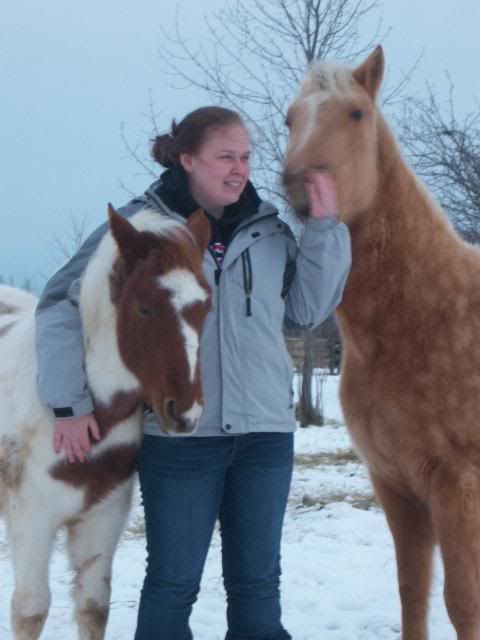 Joey
Canyon
Brass
Oh you have such pretty horses! and ewww. i hate winter. lol Canyon and brass are both gorgeous. Actually, all your horses (and donkey) are adorable.
BEAUTIFUL horses! I want to see more pics of them!
---
RIP Minnie, 1981-January 15, 2010
RIP Maggie Mae I miss you
I
love, love, love
the donkey! I was expecting pretty pony pictures and I got to see an adorable donkey. Thanks for making my day
Looks like a nice mix of colors! your little girl is gorgeous. What are your plans with her?
I want Tiger!
---
Stella - sweet, timid, elegant, lovely, lively, amazing
Luna - large, unattractive, naughty, adored

They are all very beautiful... but Tiger and Joey are SUPER cute! :)