Pictures of Buttermilk, Pebbles and the Pony
---
Its been raining here so much lately that our arena and round pen both turn to utter mush and are entirely useless but they've magically dried out and today we got the girls out. I love having such good horses that I can literally slap a halter on them and ride around bareback even after they've been out of work and cooped up for so long. Especially my Butterball considering she's only four(:
Of course Buttermilk is first because shes the diva and the prettiest: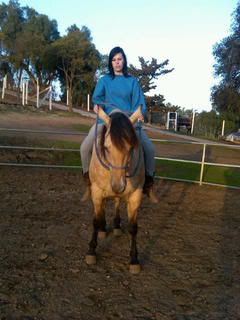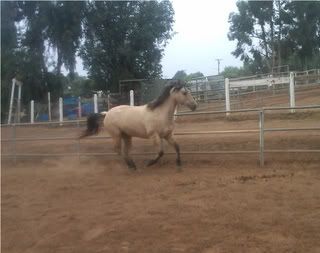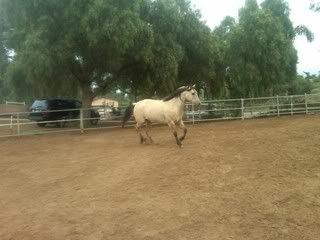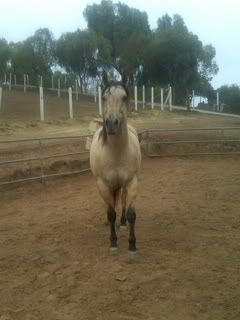 And then Pebbles, Buttermilks mom and the ruler of the ranch (my mom has nicknamed her dragon, its quite fitting). My mom absolutely loves this horse, and the feeling is definitely mutual.
*excuse the difference in the length of my moms hair, a few of the pictures are from a few days ago and she cut it ALL off*
Mother and daughter, can you see Pebbles's evil eye?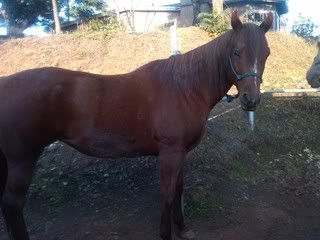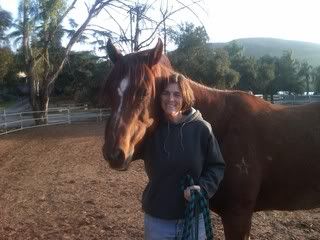 And last but not least, Just Pony! (yes thats really her name, when I adopted her her name was Tiki, HATE that name. We just call her JP)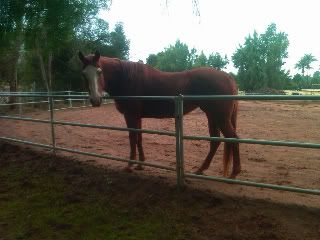 They are all so adorable. I love the evil eye photo as well.
I see palm trees! thats not fair! I absolutely love that arena, it looks great!
Its the worst arena ever! One end is much bigger than the other, its slanted, the dirt is about a thousand years old so its super powdery the neighbors must hate the dirt cloud we make in summer, not to mention its FULL of petrified wood chunks.
Posted via Mobile Device
haha sounds like the arena I use, its just a section cut off in the paddock.
Theres trees on the outside, gumnut trees so we always have gunk in there.
It was filled with sand that my friends dad got from jobs so there are often things sticking out, I make a habitat after every ride to go around a pick most things up and not to mention the weeds, they took over half the arena and brought bees.
haha but it still works :) The weeds are now dying thankfully
---
http://www.horseforum.com/member-jou...-story-257826/
Check out my blog on here